There are a large number of courses for science students that they can choose from. Most of the students either opt for medicine or engineering courses, but they don't know that many courses can offer them a high salary. In today's life, a high salaried job offers good money but also gives an amazing lifestyle, perfection, respect that every person wants.
Many students fail in building a career even after getting scores in the class XII exam, this is only because they don't choose a  strong career. And this happens due to poor career counseling. With the help of this article, you will be able to know about the top 20 courses that can promise you high-salary jobs that you can pursue after Class XII in science in 2021.
1. Engineering course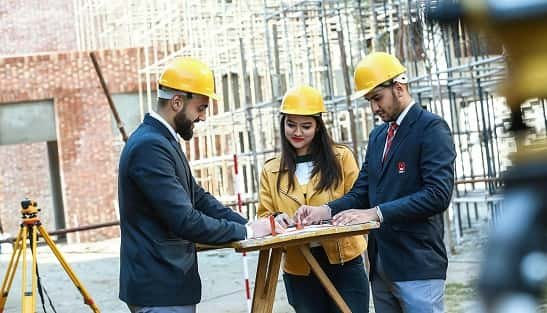 Engineering is the most preferred job around the world that is known for making a high salary career. Many students want to be an engineer as the starting salary of an engineering 50,000 INR. For this, a student needs to have PCM in class XII. This engineering course is for 4 years. You can also be an engineer if you have a strong aim, bit motivated, and stay active in your studies.
2. Medical courses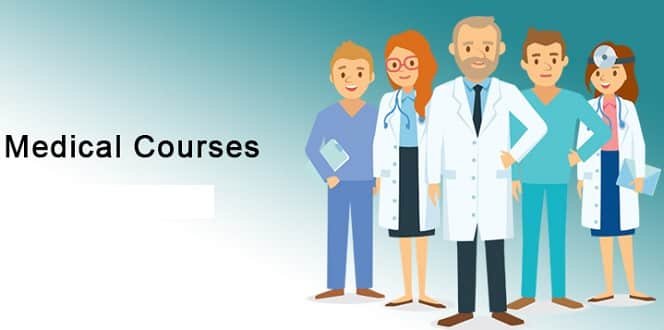 The average duration of most of the medical courses is 5 years. For this, a student needs to have a PCB as their core subject. One can expect a minimum salary of Rs 60,000 in the beginning. It is true for every patient, doctor is their god. A doctor deserves a high salary, a lot of respect, and love too. This is the one; doctor is one of the best careers that one can choose after XII.
3. Teaching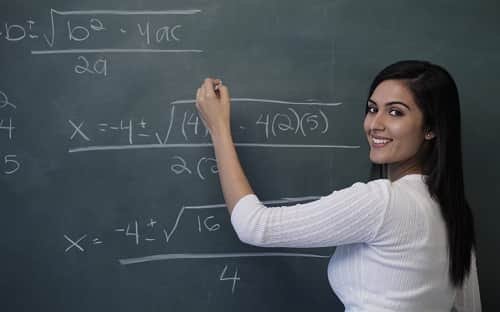 The duration of this teaching course is 3 years. A student from any science stream can pursue a teaching course. The minimum salary paid to a teacher in their beginning is 40,000 Rs.  There are various benefits of serving the nation by being an ideal teacher.
Some of the teaching courses include:
Diploma in elementary education
B.Sc course
Bachelor in education
UPDED etc
4. Defence courses after XII science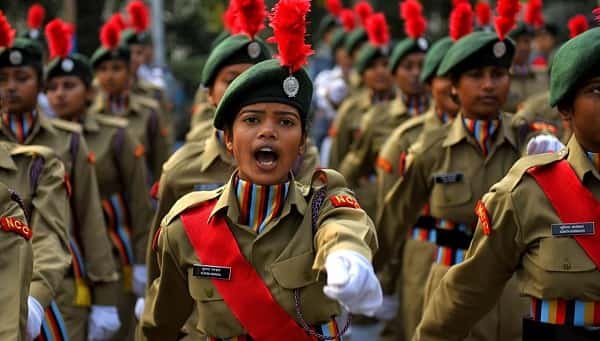 The students who have studied any science subject, either PCB or PCM can apply for the defence courses. The minimum salary paid to a person who has completed this course and enrolled in a job is Rs 45,000 which can go up to lakhs. It is one of the stylish careers nowadays. This is the dream job of many students.
One can go for NDA, Indian Army technical can go for direct joining as a nursing assistant, Navy X & Y group, AIF, etc.
5. Professional courses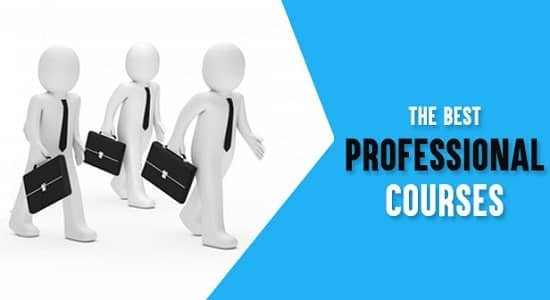 The students from any science stream can opt for professional courses. The minimum salary offered is Rs 50,000. Many students want to work according to their interests. For fulfilling their dreams, there are lots of professionals' courses that are available in India. One can select them and can start their journey for making an ideal career.
These courses include:
6. Bachelor in architecture
The bachelor in architecture course is the one which is opted by fewer people and colleges. This course is a 5-year full-time course that includes both theory and practical knowledge in learning the art of construction, designing, and planning.
For becoming a skilled architect, the students can develop their skills of problem-solving and thirst for flexibility and creativity. A qualified graduate in architecture can have series of options to choose from their work path, which ranges from architectural designing to consultants.
The students with PCB and PCM can opt for this course. The salary ranges from INR 4-5 LPA
7. Journalism & Mass communication
Any student with a Class XII certificate can join a course called Bachelors in Journalism and mass communication, regardless of the stream. The duration of this program is 3 years. This course focuses on nurturing social responsibility as a media expert in television/radio, public relations, print journalism, social media, event management & film studies. The average salary offered to a graduate in journalism and mass communication is INR 5 to 7 LPA.
8. Bachelor in law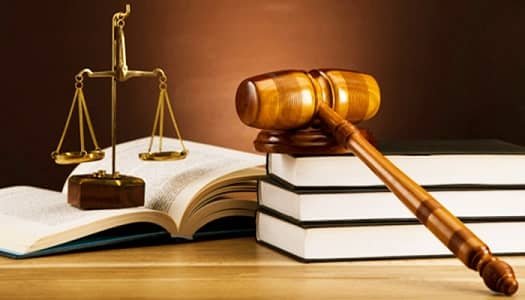 Bachelor in Law or LLB course is a 3-year course that is designed best for the students in the law field. The student is required to clear the AILET, LAWSET, CLAT entrance exam which is taken by a large number of students every year. It is a 5-year course which lay down the foundation for creating law aspirants as a legal expert.
The students pursuing law courses must develop logical reasoning and analytical skills, communication skills with research perseverance, and creative ability. This course includes banking law, constitutional law, property law, etc.
The graduates in LLB can start their legal career by working as an intern with a senior lawyer or can practice as an attorney, legal advisor, tax lawyer, public prosecutor, solicitor general, lecturer, etc.
The average salary offered to an LLB expert is 6-8 Lakh per annum.
9. Bachelor in science in hotel management
Bachelor in science in hotel management course is also known as BHM. This course is known for dealing in different hotel management areas, which includes cooking skills, and kitchen management. The career option in this course is limitless, both international and domestic. It is known as a valuable course for every person that possesses skills that are required for succeeding in the industry of hotel management.
The average salary offered to a candidate is 3-5 Lakh per annum.
10. Bachelor in business administration
The Bachelor in business administration is an undergraduate course. It is the one which is offered by most of the colleges in India. This BBA course is of 3 years duration that has 6 semesters. One can pursue this course in any specialization which includes finance, HRM, Marketing, etc.
The student with a minimum of 50% marks in PCB or PCM stream in class XII can pursue this course. One can choose any subject from finance to logistics, marketing, etc. The average salary offered to a candidate is 5 to 7 lakh per annum.
11. Bachelor in statistics
It is one of the most demanding courses in the market that seeks a candidate for a job. The students who are having a good interest in data interpretation and mathematics can choose a bachelor in statistics in their graduation subject. All you need to score is good marks in class XII in a science or mathematics stream.
This statistician degree course includes business statistics, applied mathematics, psychological indices, probability, actuarial science, or others. The graduates can work in the research lab as a statistician. A student has to score 50% marks class XII with PCB or PCM as their mandatory subjects and good rank in their common entrance examination.
The subjects which are offered include statistics basics, mathematical models, etc. The average salary offered to any candidate after this course is Rs 8 Lakh per annum.
12. Bachelor in computer application
Bachelor in computer application or BCA is a course that covers computer science and its application. It is a 3-year course which is taught in most of the private colleges and universities in India. The curriculum of this course includes advanced programming in networking and hardware, the worldwide web, data structure, mathematics, C++, software engineering, database administration.
The graduates in BCA can apply for various software companies in India and can enjoy the great opportunity. The top companies which hire graduates after BCA are Tata consultancy, Infosys, HCL, Wipro, etc. The graduates are also offered different job roles which include system specialist, system analyst, software developer, networking engine and hardware, etc.
The candidate with 50% marks in Class XII in PCB or  PCM stream can opt for this course. The average salary offered in this job is 5-7 LPA.
13. Commercial pilot training
It is the most pursued and popular high salary course after Class XII in the science stream. There are various commercial pilot courses that one can pursue. With globalization, the air industry has seen huge development. This increased the demand and need for pilots. The starting salary of any commercial pilot is 40-50 Lakh that can go beyond 90 lakhs with additional training.
14. Bachelor in dental surgery
The Bachelor in dental surgery or BDS is a popular degree course after MBBS.  The duration of the program is 4.5 years that can vary from one university to another. This course is known for training the aspirants in various arenas which are related to the oral cavity. The starting salary of any dentist who practices abroad is 20 to 40 Lakhs.
15. Homeopathy
As the world around is looking out for different alternatives of medicine, you can opt for a BHMS course which is the ideal option for science students. Homeopathy is one of the high-salary courses after class XII. It is a 5.5years course and one can get multiple career opportunities in both the private and public sectors.
After becoming a homeopathic doctor, you can earn around 4 to 5 LPA.
16. B.Sc in Hotel management
B.Sc in hotel management or Bachelor in science in hotel management is a course which one can pursue after completing class XII. It offers numerous placement opportunities to the candidates. The candidate who is willing to pursue a bachelor course in hotel management needs to clear the class XII exam with 50% marks. Different colleges based on their ranks have a different cut-off for their application. Make sure the candidate meets the cut-off marks criteria.
17. Bachelor in science in software and IT
The candidate has to clear class XII with 50% marks to pursue this course. This course is an IT field which is a 3-year program where the students are taught related to securing, processing, managing, retrieving, and preserving information.
Software development, computer fundamentals, networking, testing, information database, operating system, quality assurance web programming, etc are some of the major concepts of this curriculum. Soon after completing this course, the student can enroll in a job as a network engineer, tester, IT consultant, hardware networking support, etc. The average salary offered in this sector is 40,000 INR every month.
18. Bachelors in pharmaceuticals
The candidate wishing to enroll in a B.Pharma course can join this course after completing their class XII with 50% marks. It is a four year that teaches students about chemical, organic, and methodology composition and therapeutic medicines utility or affiliated drugs on the human body. This course is important for all those that want to make their career as a pharmacist or want to work in any of the pharmaceutical firms.
This course is known for offering great opportunities for entering research or work in a pharmaceutical firm. Both living and health are an important part of every community, thus pharma companies have seen immense growth.
There is a huge demand for aspirants with a pharmaceutical background. They can also work as a medical or sales representative with a big company.
19. Bachelor in science in biotechnology
This program is a job-oriented course. It is an academic course of 3 years duration. It combines technology, engineering, biology for the betterment of everyone's life. There are various applications of this branch. Some of the notable ones include nutrition, food production, agriculture, or healthcare.
The students, who have cleared the XII science stream, are eligible to join this course. For securing their admission to a good college, they have to crack a related entrance test.
20. Other courses
Few other courses are unique and innovative. These courses are best for students that want to create a desirable future. The initial salary for these courses is 35,000. The list of these courses includes:
Home science
Rural Development Science
Conclusion
If you are the one who is still wondering which course to opt for after class XII, then check out the above-mentioned list and get ready to pursue your choice of course which will give you the highest salary in the future.