Top 30 Best Professional Courses in India [2022 Updated]
The most important and obvious question that you face after completing your school is the profession that you want to get in and the professional course that will help you in getting into the career of your choice. Well, in today's day and age,  there is absolutely no dearth of options that are are available at your disposal. You have to just decide what areas are you interested in and whether or not you shall be willing to put in all your hard work. If you get a yes for an answer, you can pursue the course of your choice.
Benefits of Professional Courses in India
There are plenty of professional courses that you can choose from in India. When compared to degree courses, professional courses are meant to get you job-ready rather than just sculpting your academic knowledge. Hence, here we are with the main benefits of Professional Courses in India:
1. Professional Courses set you apart from other candidates
With saturation in each industry, one needs to have the best skillsets to survive at a place where they will work. As the number of unemployed people and India's population increase, we see many students embarking on the journey towards their education every year. When it comes to entrance exams, also there are lakhs of students that go through it. However, at some point, you would have seen that all it takes to be successful is to have skills that set you apart in your CV. A professional course helps you get in that situation easily where you do not mix with the crowd and instead shine brighter.
2. Professional Courses enhance your creativity
With the education system leading you towards fixed paths, the Professional Courses will hone your creativity. With all the pressure that you feel under degree courses, the Professional Courses will push you to new edges and bigger boundaries. At a place like that, you will be able to expand the horizons of your mind and let your creativity foster. With that, you will start coming up with smarter solutions to the problems before you. After all, creativity needs constant and constraint-free feeding.
3. Professional Courses will teach you a better approach towards people
There are many ways to learn how to engage with people as you set to choose Professional Courses. After all, the internship opportunities and the training programs of almost all Professional Courses are well developed and integrated to give you the best chances. With this, you get to know the people or, let's say, your customers who will get to use your service. With this, if you become an employee of an organization, you will work in a much better and enhanced way.
4. You will always be in form with Professional Courses
No matter where your area of interest is, you will find yourself coming up with new ideas when choosing a Professional Course. This is because a Professional Course will let you know what is going on in the segment that you will serve. The knowledge that you gain in a Professional Course will help you be street smart. Such smartness comes with practice; however, you will also have to spend a rigorous time studying the various facets of the course that you choose.
5. Professional Courses offer you better job opportunities
Degree Courses are created to make you an academically sound person; however, in Professional Courses, you will see that the practical nature of it will help you a lot. With such practical experience, one gets a better chance on the job front. This is why it is often seen how Professional Courses make students ready for a job. Most people want that as a job makes us feel stable in our lives. As you set to pick a Professional Course, you will get to see many options as well. Hence you will easily be able to go work in the job area that astounds you the most.
Below is an article which lists down the top 30 professional courses in India. So read on the article best courses for you:

List of Best Professional Courses in India
1. Medicine
One of the most sought after courses in India is that of medicine. In the ancient days, the medical courses would only mean either Bachelor of Medicine or Bachelor of Surgery. These days, however, are now over and students have a lot of professional courses related to medicine to choose from. This include Unani, Ayurveda, Homeopathy, and the likes. The importance of such courses have increased significantly in the country today because by promoting such courses the Indian government mean to regain the popularity of ancient art of medicine within the country as well as abroad. You have to give entrance exams namely CET, NEET, etc. conducted by colleges across the country in order to stand a chance and get admission in any of these courses.
2. Fashion Designing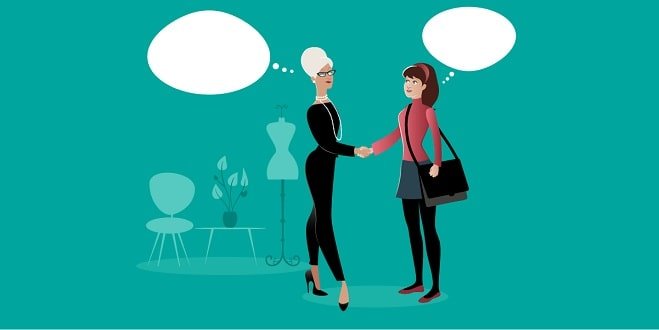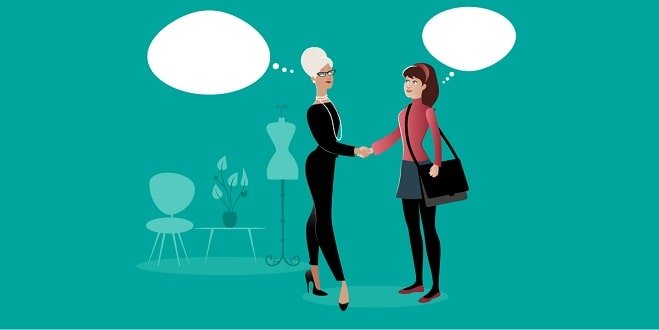 Another professional course that you can pursue in the country and a course that also has high demand is the course in fashion designing. In order to pursue the course, you should be someone who really wants to do it and should also have a creative bent of mind. This is not for everyone as it is really a tough course to handle. You have to really work hard and you should be aware of the latest trends and fashion at all times. There is an entrance test called AAC-CET if you want to get an admission in any of the fashion institutes of the country.
3. Interior Designing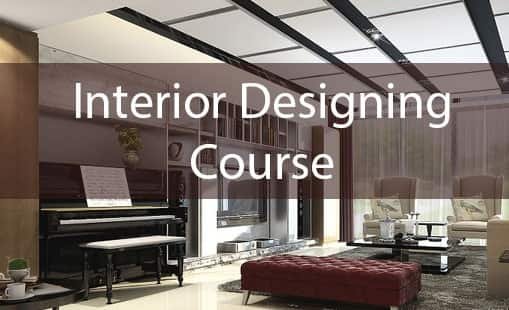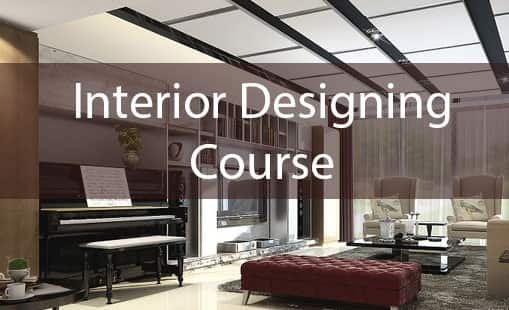 Well how many of us like designing and setting up our homes as per our taste and preferences? I am sure most, if not all of us do. Why not convert this passion of setting up our homes in our style into something that is a profession? This is where professional courses in interior designing help and go a long way in helping you build a career in something that you love. Everyone wants that their homes or offices look stylish and chic, whether they have a small house or a bungalow. This is a profession that shall remain in demand always and that is the reason this is one of the best courses to take up. Interior decorators earn quite a good amount of money.
Even if you cannot dedicate your complete time in the profession, you can take up small projects and do the same at the comfort of your home. The flexibility and the demand makes it a really attractive profession.
4. Web Designing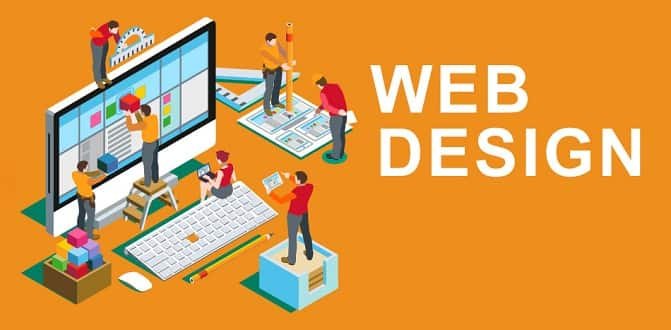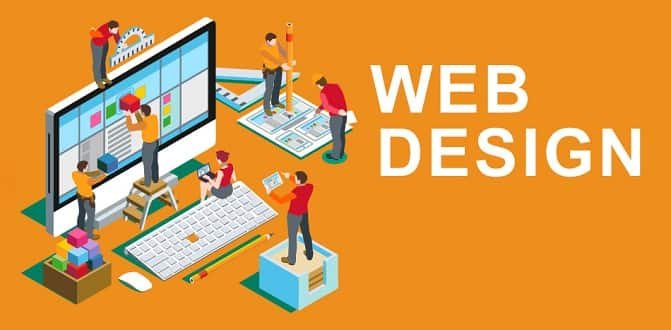 With the advent of internet and social media, this is another professional course that remains high in demand. The appearance of a website is something that is really important and everyone wants that the website of the company looks great. This is the reason for the high demand of the web designing course. Not only can you start your own business, but can also get very handsome salary and work in a company.
5. Digital Marketing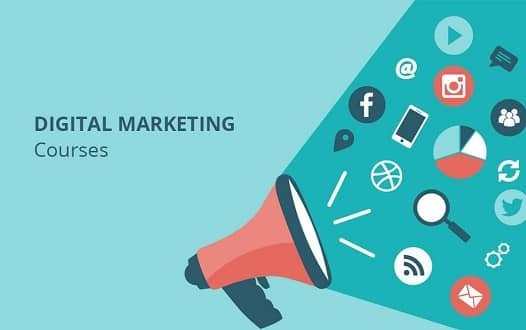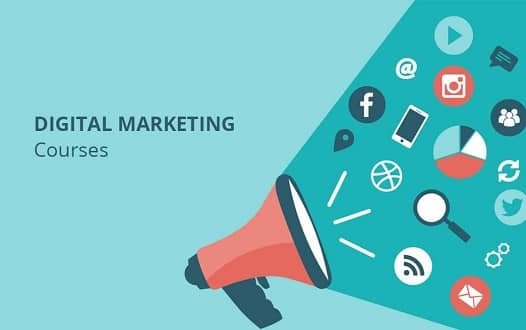 Today is the world of digitalization. Everything is available on the internet today. Even the Indian government has become inclined to making most, if not all the transactions digital. Due to this, there is a high demand of professionals who can work in the field of digital marketing. The main objective of the course is to understand how a product or a service can be well marketed and made known to people through the medium of internet and social media. There are both short term as well as longer duration course available. You can choose either of the course depending on whether you want to take it up as a part time job or a full time one.
6. Film and TV
Film and TV personalities have a very happening and illustrious career. Having said that, you should never think that there job is an easier one and they just earn for no reason. The profession entails a lot of hard work and you have to be really interested in the profession if you want to take it up. There are a lot of areas in which you can work in film and television. You just need not be an actor. You can be a set designer, a script writer, as well as someone who writes the story. These are quite a few options available at your disposal. You can choose the options which you like the best and then can take up a professional course in that party field. Although, film and TV is mostly related to your talent and creative aptitude, a professional course will always help and you can go a long way in the career of your choice.
7. Animation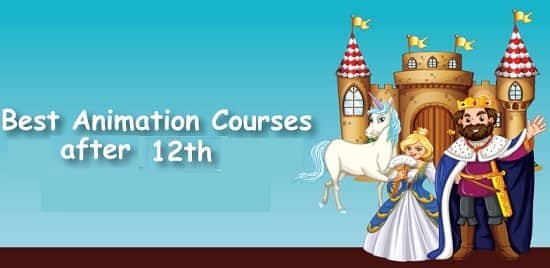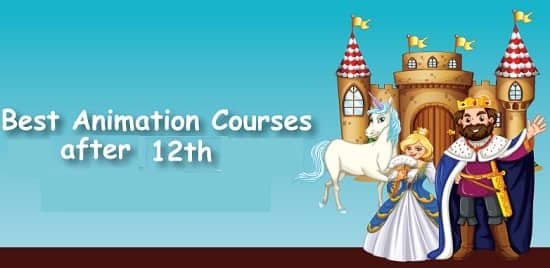 People want to take time out and go for a lot of entertainment. This is what is making the animation industry really popukar. There are many institutions that offer this course and owing to the high demand, the course is quite popular too. You can take it up and make a living our of it.
8. Hospitality
The tourism and hospitality industry is gaining a lot of popularity, making this as one of the most desirable professional courses in the country. This is an industry which will never go out of demand as more and more people are required to keep the restaurants going and busy. This is one sector that is slowly gaining a lot of popularity in the country. Thanks to the increased tourist destinations in the country. With the same, the demand for food and more and more hotels, restaurants, etc. is slowly ramping up. Different colleges in the country help you get a professional degree to pursue the course and you end up earning really high if you take it up.
9. Journalism and Mass Communication
In today's day and age, with the advent of internet and social media, this is a very attractive professional course that you might think of taking up. Although, journalism and mass communication is really a tough course but if you are really interested in it and are ready to put in all the hard work, you can easily take the course up. Not only will you be able to find a role in magazines, newspapers, TV channels, and other mediums, but there are a lot of opportunities where you can find jobs as a public relations manager, influencers, as well as other attractive options.
10. Chartered Accountancy
Well, India produces more Chartered Accountants in the world than any other nation. This is one of the most sought-after courses that most of the Indian like to pursue. This is definitely one of the toughest courses and people end up spending years to complete it. In fact, people give several attempts to crack the three levels in which the entire course structure is divided. Despite of several attempts, there are a lot of people who are unable to complete the professional course. Those who complete it, however, land up with many exciting roles and offers.
11. Graphics Designing
Another trending course in today's world is the course on graphics designing. You can get attractive jobs in big corporations or you can even think of starting you won business. The course is quite in demand and that is the reason there are less chances that you shall get out of job. You can start earning quite a good amount almost instantly.
12. Teacher
A teacher will never go out of demand and that is the reason this is one of the best professional courses that you can indulge in. There are a lot of short term as well as long term courses in this field. Although most of us can become a teacher as we are all capable of imparting knowledge of what we have, but taking up a professional course can really help you on different aspects required for a teaching profession. It shall also make your standing a notch higher than those who have not done a qualification in this field. This is one of the most respectable jobs and you will get a lot of places and institutions from where you can do this course. You can take up teaching either as a part time profession or a full time profession after doing this course.
13. Computer Application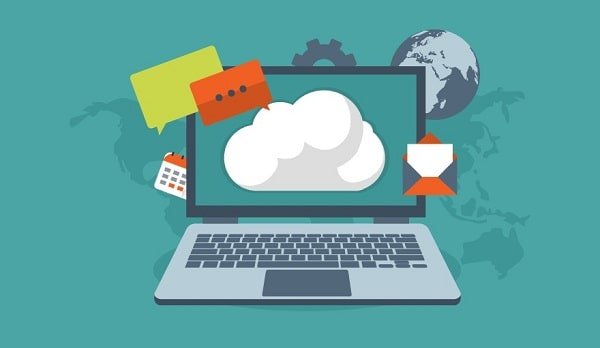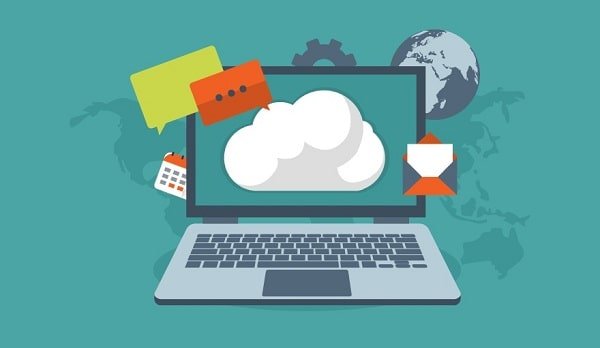 Another course that is gaining a lot of popularity is the course on computer applications. Computers are a must have these days and that is the reason you should be well versed with applications on computers. Hence, the need makes the demand for the course really high and there are a large number of institutions offering the course.
14. Software Engineering
India has the maximum number of software engineers in the world. Thanks to the plethora of opportunities that you get once you complete this professional course. The software engineers today get highly paid jobs not only within the country, but this job has high demand in other countries including USA, Australia, Europe, as well as other countries. This is a much in demand course.
Also Read: 10 Best Software Courses In India
15. Agriculturist
Agriculture is one of the greatest and oldest industries in India. India has always been self-sufficient as far as food is concerned. The Indian government, too takes a lot of steps to promote this sector and promote agriculturists so that the increased demand for food can be met from within the country. Hence, this is quite an attractive course to take up as it will be in demand always and will help you earn well.
16. Accounting and Finance
This is one of the best courses to do if you want to start your professional journey. Money is one of the most important things that you will always need in your life and that is the reason this is one of the most sought-after courses. You can pursue your Bachelor of Commerce after completing class 12 and then you shall automatically be launched into this course. Post this, if you want to study further, you can take up Masters in Business administration. Both the routes shall help you a great deal in getting a well -paid job.
17. Law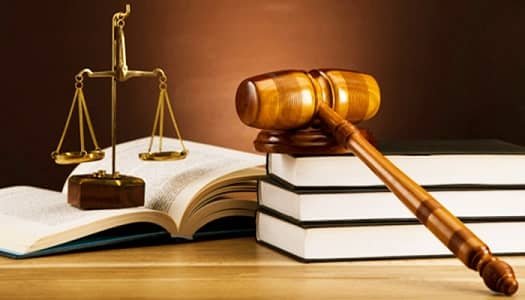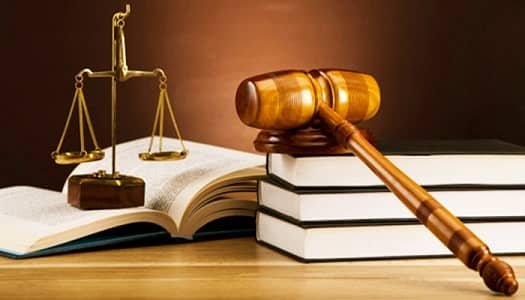 There are so many careers that you can think of making if you are pursuing law as a professional course. There are a lot of foreign and multinational companies that are opening up their chains and branches within the country. This has increased the demand of lawyers and in turn, the demand of law courses to a great extent. Many areas where you can pursue the professional course includes international law, corporate law, as well as different other types. This is one of the best courses to pursue as the demand for different types of lawyers will never become obsolete and so, you know you will continue to stay in demand. A lawyer can earn up to INR 1,00,000 per month.
18. Dietetics
Another professional course which is quite unusual but in high demand is that of a dietetics. The main job of a person who takes this course up is to ensure that people who come to visit them get the right advise on the type of diet that needs to be followed. Thus, these people are in close contact with medical practitioners and other doctors with the help of which they can decide what is the best meal for which patient. More and more people are becoming health conscious these days. Everyone wants to eat healthy and look their best self. Hence, the need and demand of a dietetics is quite high as they can guide people how to reduce weight and stay healthy with the help of the food choices that they make.
Civilian Navy is a professional course that only a few people must have heard of. However, you will be glad to know that this is a course that is quite in demand and that is the reason there are so many courses and options available as far as civilan Navy is concerned. You can get into either a frieght carriage or even passenger transportation. The career opportunities that you get in both the fields are very high. Hence, you can think of taking up any of these fields. The career opportunities are really high. You can join the cruise line or even get into the merchant Navy line. This is quite an attractive option which should definitely be explored.
20. Aeronautics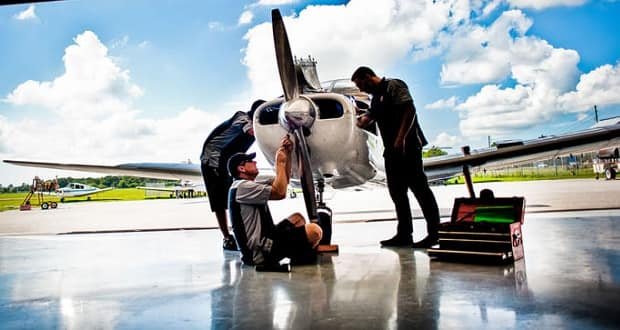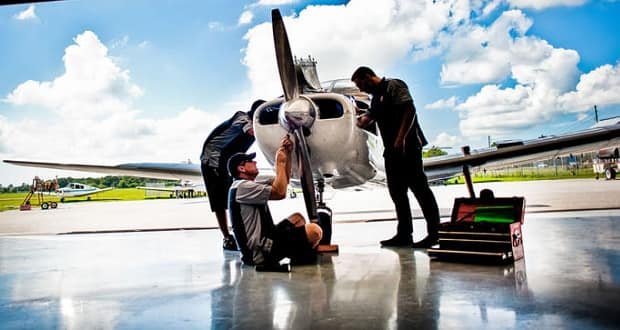 You must have heard about aeronautical engineering. People usually tend to think that when you do this course, your career options are limited to just becoming a pilot. However, in today's scenario, the thing is quite different and there are a lot of options that are available for you. The Indian Space Agency, along with other organizations offer a lot of k b prospects for a career in the field of aeronautics. Thus, this can be an attractive course and India has a number of good colleges offering a course in aeronautics.
21. Pharmacist
If you are interested in the field, you can either do a diploma, masters, or even Bachelor's in pharma. This is a pharmacy course which has quite a lot of demand and the earning potential is really high. You can have illustrious career in either a hospital, a pharmaceutical company, or even in a number of health care company providers. In fact, you can easily get a license to to open your own medical store if you take up this particular course. Pharma companies and medical stores will always be needed and that is why taking this course up will be quite a smart choice if you are looking for something that will remain in demand for a long and consistent time.
22. Environmental Sciences
This is one of the most recent courses which is gaining a lot of popularity in today's time. India is one of the countries which is facing a lot of issues with respect to pollution. As the Indian government tries to get a hold on these things, it becomes very important that there are good number of people who try to work and gain experience in the genre. This is the reason there is an increase in the demand of people who want to take up environment sciences. You can think of getting in a profession of environment sciences such as marine biology and other areas. There are quite a good number of institutions within the country as well as outside which can help you get good qualification as an environmentalist and help you make a career out of it.
23. Masters of Business Administration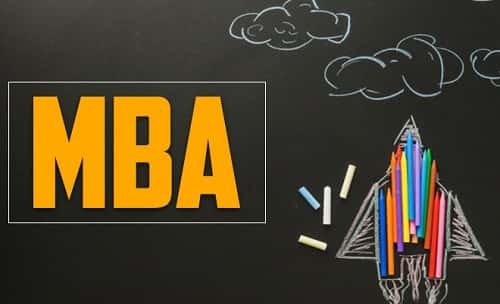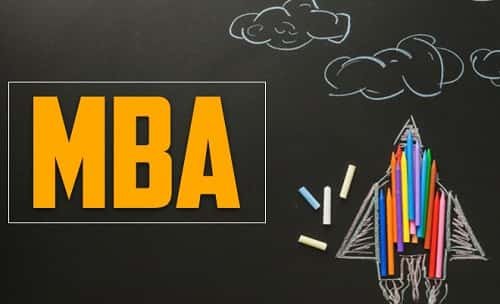 If you have completed your bachelor's degree in any of the streams and are looking to complete your masters, then this is perhaps one of the most sought after courses that you would want to take. You can do the professional course in various fields including finance, operations, IT, marketing, as well as others. In all the streams, the students end up getting lucrative jobs within as well as outside the country. There are a number of institutions that offer a course in any of the streams for masters in business administration.
24. Event Management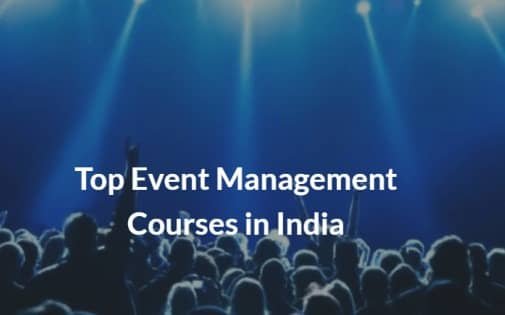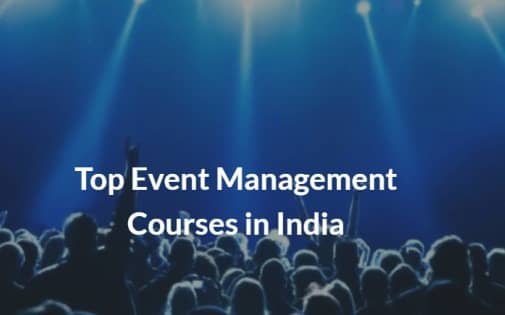 A profession that was earlier considered for part time jobs but is now gaining a lot of popularity and importance is that of an event Management. These days people organize various types of events as well as parties. They want to bring out the best and that is the reason even managers are so high in demand. You can easily take up a course and make a high standard of living if you are really interested in it and want to make a career. This is quite a flexible job in which you can also earn good returns.
25. Beautician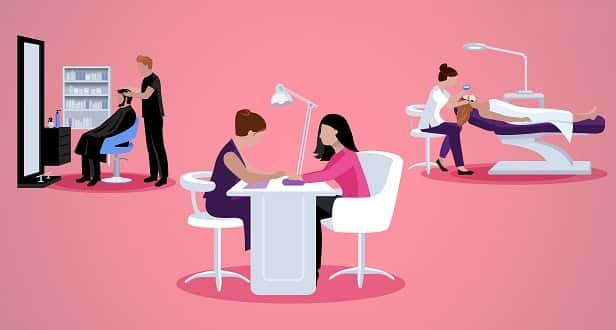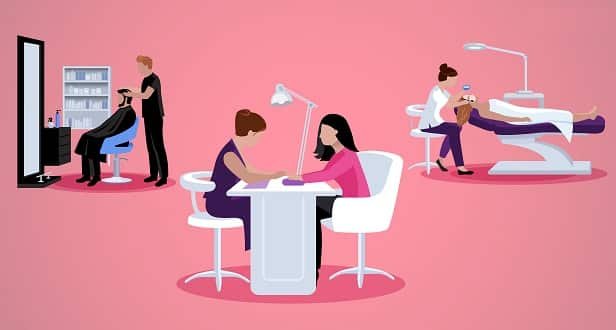 Well, all of us love to look beautiful whenever we step out of the house. Hence, a beautician plays a very important part role in all our lives and it will really be nice if there is a course that can help us learn the intricacies of the beauty world. There are a lot of institutions that offer the course. You can easily take it up and make a profession out of it.
26. Social Work
This is one area that is required by all the organizations as well as the society in general. There are institutions that offer attractive courses in this field and that is the reason this is a profession that is high in demand. The most important areas where you can make a profession includes education, poverty eradication, drug abuse, and others.
27. Psychology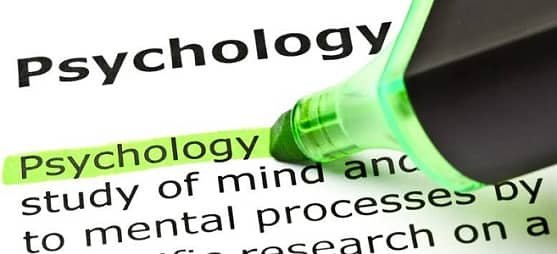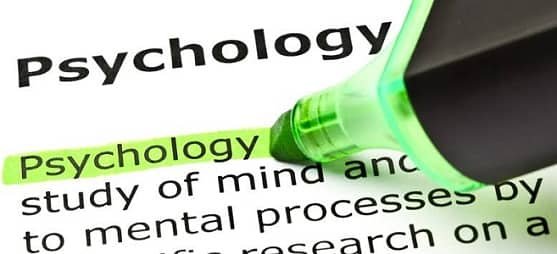 Every individual is different from the other and studying the personalities of different individuals could be quite a challenging job. Today we hear a lot of cases where individuals suffer from ailments owing to stress and phycological condition. That is the reason it is so important that if you are interested in this field, then you should take it up as there is a lot of scope in this area. Many colleges also offer psychology courses and the course is really high in demand.
28. Human Resources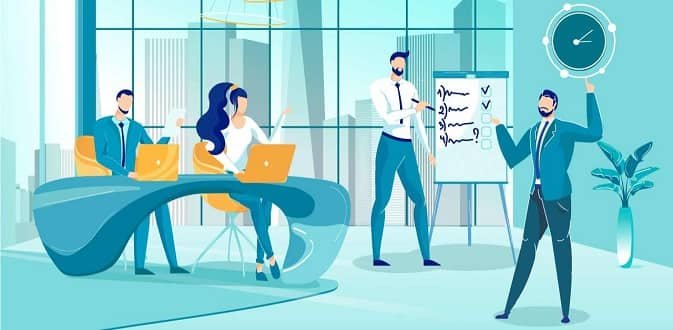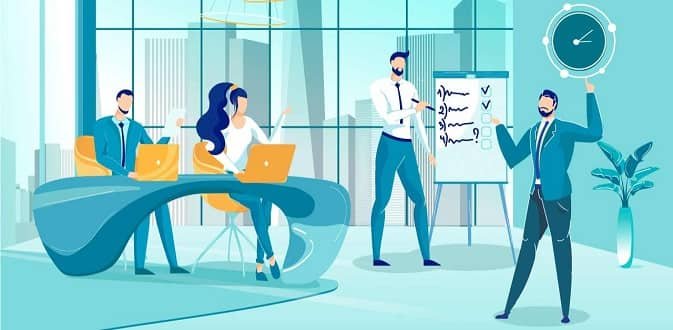 It is the people who make an organization. Hence, human resources is one of the areas where the demand shall always be on the higher side. Human resources course is something that can be considered if you think you are good with people and want to make a living by utilizing that skill set.
29. Tourism
These days, one of the best sources of income for a country is the tourism..hence, the industry is much in demand, which, in turn, means that people who get into the field will also be highly demanded. You can take up a professional course in the field to remain a notch higher and it will be a good career option if you are really interested.
30. Music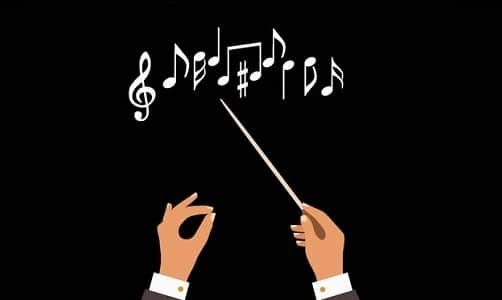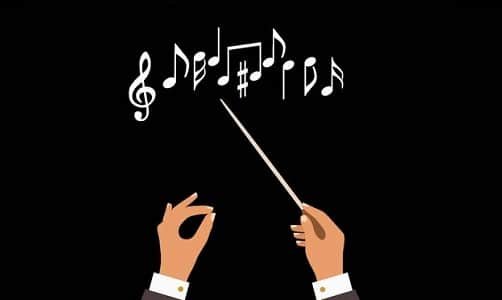 Well, I am sure not many must have heard about it but music is also offered as a course. There are many people who are interested in learning music and that is the reason they want to go through professional training on this subject.
Also Read: 10 Best Music School and Colleges In India
Thus, the above are some of the best known professional courses that exists in India. With so many choices at your disposal, it is difficult to choose your career path.
Professional Courses Frequently Asked Questions
1. What is the difference between a professional course and other courses?
There is a lot of difference between professional courses and other courses. Here the other courses simply refer to the most non-professional courses. The main difference that we would like to point out is that professional courses are those courses that are designed in such a way that they could make a candidate job-ready by the end of the course. On the other hand, non-professional courses do not always make the candidate job-ready after the course. A professional course focuses more on practical and training, but, non-professional courses and general courses focus more on building an academic foundation. When compared to general and non-professional course, the job opportunities for candidates who have completed professional course is very high.
2. Are professional courses better than general courses?
In terms of course duration and terms of skills acquired, professional courses are better than most of the general courses. Remember, the majority of people peruse a course after the 12th in order to become eligible for a job. If you are such a person, there might be no course better than professional course because most of the professional course is comparatively better than other courses and the skills and training that you get after perusing professional course is very high. In general, if you complete a professional course the chances of getting employed is comparatively better.
3. What is a professional course? What are the best professional courses that I could peruse?
Professional courses are those courses that focus more on practical skills rather than on academic knowledge. While the professional courses do not neglect academic skills and knowledge, but, the main focus of the course would be to build practical skills that could help while in a job. To be frank, not all courses that claim to be professional keep up to the name. For example, engineering courses today are called professional courses, but, most of the engineering courses focus on academics rather than on training and practicals. However, fashion designing, medicine, mass communication, hair styling, etc. are a few of the top professional courses today.
4. Some of the professional courses are comparatively expensive than others why?
If you are comparing professional courses like engineering and medicine with some other courses like fashion designing, makeup course, etc. there would be a very large difference in fees. This is common, the main difference is that courses like engineering and medicine are UG courses. They tend to be expensive as they are 4 or 5-year courses. Apart from the duration, these expensive professional courses focus both on academics and practical's, which, in turn, makes them more efficient.
5. Are there any courses better than professional courses?
As far as we know most of the professional courses are the best courses are there no better courses than them. Both engineering and medical courses are professional courses and as you know, they are two of the best field in UG.
We recommend you take up something that really interests you and in which you shall be willing to put in your hard work and efforts.