Nutrition and healthy living are something that we always care for. And in order to know more about body nutrition and related things, the course that enthusiasts choose is the dietician/dietetics courses. Talking specifically about India, there are numerous courses available for the field that provide in-depth knowledge of diet and human health.
So, you can opt for the course and gain knowledge at almost any stage of your education. You can opt for Diploma, graduation, or even post-graduation. So if you have an interest in the dietician field and are willing to learn about it in detail, we will suggest you stay with us until the end of the article. We are going to discuss the numerous courses available in India for the field and how you can earn a good amount as a Dietician.
Dietitian / Dietetics Course: Overview
Basically, Dietician courses teach the students about healthy living, nutrition, and the things that how nutrients can help you get the best lifestyle in no time. With the right information about nutrients and minerals for the body, students can learn about how a body works and the effects of protein and other elements on the human body.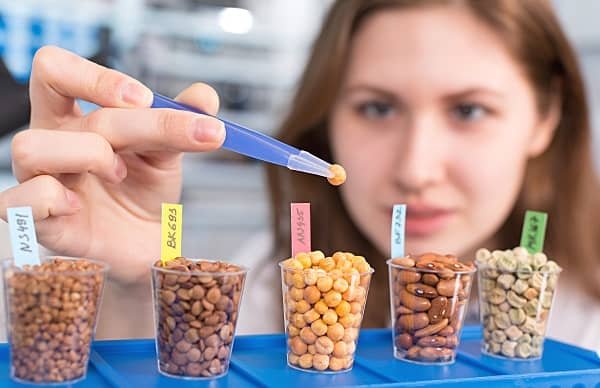 As said, you can either opt for a Diploma, Degree, or Postgraduate Degree in Dietetics to gain knowledge of the field. So, if you are a keen learner and are looking for a course that has great scope and can provide you a reputed status in society, this can be a great option to go with.
Dietitian / Dietetics Course: Eligibility and other prerequisites
Now, once you are aware that what the Dietician course is and what are the related things, let us talk about the eligibility and other prerequisites that you need to fulfill in order to get enrolled in the course. As said, Indian universities and colleges provide dietician knowledge/degrees at different levels of education. Here are some basic criteria for every popular course you can opt to become a dietician. Have a look at them once and decide which one of them is a better option for you.
Undergraduate courses for Dieticians are typically 3-year degree courses that you can opt for after completing your 12th. You should have completed your 12th with PCB and the minimum marks should be 55%. If you fulfill this eligibility, you can easily enroll in your preferred college. There is no such entrance test for the dietician course, but you may have to face a personal interview or college-level merit exam before entering the college.
PG courses offer students with better knowledge of the field and better job opportunities after course completion. So, if you were looking for a better job and association with better companies and healthcare firms, you should opt for the PG courses. The PG courses for dietician have a duration of 2 years and you can enroll in them after you have done with your graduation. You must have scored 50% in your BSc or other degrees you have done in your graduation to be eligible for the PG course.
A certificate course is another way to get the knowledge of the field without spending too much time on it. The certificate courses are best for those aspirants who are working somewhere and do not have spare time for studying. The certificate course can be done at any level of education and it generally does not have any educational prerequisites.
Diploma courses are also a popular way to earn knowledge of the field without actually enrolling for the degree courses. Though the Diploma courses are not as detailed as the degree courses, they can be relied on for gaining practical knowledge of the field. You can enroll in Diploma courses after your 12th. There is no such eligibility criteria for enrollment in Diploma courses.
For the PG diploma, it is essential that the student should have completed his diploma in Dietetics. IF you have the diploma, you can easily choose to go with PG Diploma and gain advanced knowledge of the field.
Dietitian / Dietetics Course: Syllabus
The course syllabus of the dietetics course majorly depends on the course you have chosen and the level of education you are enrolling for. Here are a few important course subjects and concepts that you are going to learn during the Dietetics courses
Food Nutrition
Human Physiology
Food Chemistry
Human Nutrition
Public Health and Nutrition
Food Microbiology
Nutritional Biochemistry
Maternal and Child Health
Food Preservation
Diet and Patient Counseling
Diet Therapy
Clinical Nutrition
Along with these, there are numerous other core concepts that you can learn during your dietetics courses. So, if you are willing to learn these subjects and concepts, you should enroll in a suitable course.
Dietitian / Dietetics Course: Fee Structure
The fee structure is another important thing that you should consider while pursuing a course. IN this section, we are going to talk about the common fee structure of all courses related to Dietetics. Have a look at this and consider which course you should opt for yourself.
Undergraduate Course: 50,000-1 Lakh per annum
Postgraduate Course: 25,000-50,000 per annum
Diploma Courses: 15,000-35,000 per annum
PG Diploma Courses: 20,000-40,000 per annum
Certificate Courses: 5,000-10,000
So, this was a brief fee structure detail that you should keep in mind. To get the exact fee details, we will suggest you to contact the college administration. This will help you choose the right college in your budget and get the best knowledge of the field.
Dietitian / Dietetics Course: Colleges and Institutes
Colleges are among the most important things to consider while choosing the dietetics course. With the rightly chosen college, you will not only be assured of getting the best knowledge of the field, but you can also be sure of getting a good job after the course completion. Apart from the colleges in your city, there are few renowned options to go with. These top-notch dietetics courses make sure that you get flawless knowledge alongwith better job placement. Have a look at these colleges and you will be assured of getting a perfect job opportunity after you are done with the course.
New Delhi YMCA
Symbiosis Skills and Professional University
VLCC Institute
IGNOU
So, if you are looking for a better career and are looking for better opportunities, you should consider the above-listed colleges.
Dietitian / Dietetics Course: Further Education
After completing the undergraduate Dietetics courses, you can either opt for the specialization or go with the post-graduation. Like the other popular medical courses, Dietetics also has numerous specializations. So, you can find a perfect option for yourself according to your needs and field of interest.  Some of the popular specializations you can opt for are listed here. Have a look at them once and then decide which one of them would be a better choice for you.
Clinical Nutrition
Food Science Nutrition
Home Science
Public Health Nutrition
Pediatrics Nutrition
Food Technology
Renal Nutrition
So, these were the best specializations to go with. If you are looking for better career opportunities, these specializations can be a great one to advance with. There are top-notch Indian colleges that provide proper knowledge of these fields.
Dietitian / Dietetics Course: Career Opportunities
Once you are aware of the courses and specializations related to Dietetics courses, now it is time to know about the career options you can choose after completing the courses. Here, we are going to talk about the different career options and job profiles you can opt for after completing the course.
Some of the job profiles that you will be eligible for after course completion are
Clinical Dieticians
Pediatric Dieticians
Sports Dieticians
Community dieticians
Foodservice dieticians
Apart from these, there are several other options to go with. Try finding the right sector depending on your specialization and skills.
As a dietician, you can find a perfect job in the private and government sector. Additionally, you can start your business as a dietician clinic. So, try your hands on available options and get the best salary options for you. The starting salary for a dietician is 6-7lakh per annum and with experience and skills, you can easily choose a great career option for you.
A few employment sectors you can target after course completion are
Government Hospitals
Private clinics
Nursing homes
Public Health Facilities
Dietitian / Dietetics Course: Should you opt for it?
TO conclude, if you are after great career options and a good salary, the Dietitian / Dietetics Course is going to be an ideal choice for you. With numerous specializations and job profiles to work for, this course offers you complete value for your money invested in education and helps you live a stable life afterward.
Conclusion
So, this was the brief information about the Dietician and dietetics courses available in India. If you are looking forward to a better course and information about the core concepts of these subjects, you should opt for one of the above-discussed courses. Make sure that you choose the right college and course and you can be assured of getting a good salary package after completing the course.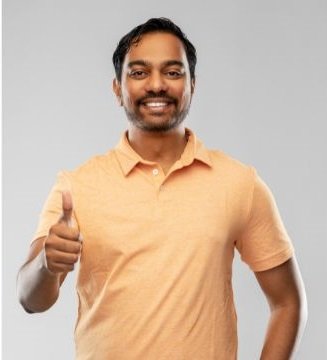 Rahul Kumar is a passionate educator, writer, and subject matter expert in the field of education and professional development. As an author on CoursesXpert, Rahul Kumar's articles cover a wide range of topics, from various courses, educational and career guidance.