Becoming a commercial pilot in India might seem like a challenging job but it is one of the most rewarding ones. Among the most thrilling and satisfactory job profiles, people find commercial pilots exciting. Lots of students at young age decide to be a pilot, but they end up getting into different fields in such long period.
A pilot job not only seems one of the highly paid job profiles but it is also about the thrilling experience as well as impressive exposure. It is considered as one of the most reputed job fields. In case you want to be a pilot, you must start preparing at the age of 17. You must get a license, train for hours, and fly to plenty of destinations as a co-pilot to gain the experience.
Students who have a lean interest in wearing the pilot uniform and flying a commercial plane look for further studies in the same field. There are plenty of things that help in becoming a successful commercial pilot in India. From studies to the selection of airlines, there are different hurdles at different stages.
Most probably you can get the job if you start preparing early, have good aggregates in school and college. By the age of 25, you will be a captain. Here are all the things that undergo to become a commercial pilot in India.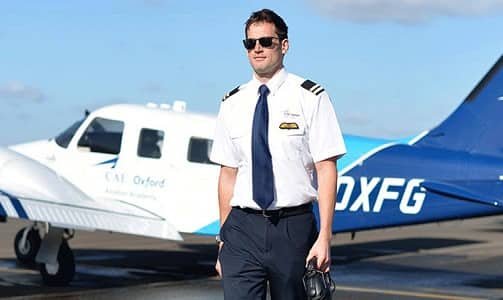 Role of Commercial Pilot
A commercial pilot is an extremely skilled profession surrounded by the responsibility of numerous passengers and plenty of thrill. From flying helicopters to charted airplanes, commercial pilots work for business purposes. The job might vary based on the skills or job profile but most of the time, professional pilots fly airplanes for transportation of cargo, or passengers.
The other part of the job might be traffic monitoring, evacuation operation, emergency rescue, aircraft testing, crop dusting, and firefighting. Most commercial airlines prefer appointing two professional pilots as pilot crew, one is a caption, and the second one is a co-pilot. Some airlines prefer having more members in the pilot crew for emergency purposes and safety monitoring.
Eligibility criteria for a commercial pilot
For all the candidates, who want to be a commercial pilot, it is important to pass the minimum eligibility test. The requirements to take admission in a commercial pilot training center might vary. Below mentioned are some of the key requirements that you must fulfill –
Firstly the candidates who want to become a commercial pilot must be passed 10+2 with science as a mandatory stream.
The candidate must be at least 16 years old and be able to speak and understand English to register for a flying club under DGCA (Directorate General of Civil Aviation, Government of India).
The candidate holds a private pilot certificate.
The candidate also needs at least 250-hour training that he/she earns a license as a commercial pilot.
For registration, candidates have to provide a bank guarantee, medical certificates, and security which is issued by the Armed forces Central Medical Establishment.
The candidates must clear the oral entrance examination which is conduct by the SPL authority.
After obtaining SPL, the applicants must go for private pilot training.
At the time of private pilot training, the candidates must be at least 17 years old.
As you fulfill all the mentioned requirements, you can enroll for graduation and consider the right stream. As mentioned earlier, a commercial pilot opens a wide range of fields for applicants.
Commercial Pilot Training Explained
There are numerous things taught in three years of course. The course might vary as to if you choose a different stream. In this period, you learn about a wide range of aspects. Below mentioned are four key things that you go through during this aviation course.
The student undergoes wide-ranging training during academy season and the same goes later in the flight. The instructor will help with flight training.
Candidates will be getting training on dual flight VRs. There is a range of equipment that help in training purpose.
Once the trainee completes his/her first 15 hours in the dual flight, he is eligible for solo flights.
The candidates have to complete training from six months to one year after getting their CPL.
These are a few of the key things that undergo in the training period for an aspirant of commercial pilot training.
Skills You Learn During Training Period
In the training process, candidates go through several aspects of aircraft, controls, maintenance, the science involved, equipment use, and other essential skills. The pilot must be able to troubleshoot problems if the auto-pilot is not working properly. Or the weather is not right to fly. The other skills gained during this training period are –
Air Frames and Engines
Air Regulations
Cockpit Resource Management
Aviation Meteorology
Flight Planning etc.
Air Navigation
Navigating the airplane in the right direction is one of the crucial aspects related to flying an aircraft in bad weather. Airplanes are smart and they can do most of the jobs but when the weather is not right, manual controls are always taken into consideration.
Commercial Pilot Training Institutes
FTO or Flight Training Organizations are the training institute for commercial pilots. FTOs are approved by DGCA and most of their training staff is also approved. DGCA takes the responsibility and allows FTOs to train for instructors, training staff, and other jobs in a commercial airline. Here are some of the popular FTOs that provide CPL training. If you are interested in pilot training then you can consider going with the below-mentioned institutions –
Andhra Pradesh Aviation Academy, Hyderabad
Assam Flying Club, Guwahati
Ludhiana Aviation Club
Nagpur Flying Club, Nagpur
Flying Training Institute, Kolkata
Orient Flying School, Chennai
Indira Gandhi RashtriyaUran Academy, Uttar Pradesh
Carver Aviation, Baramati, Maharashtra
Gujarat Flying Club, Vadodara
Bihar Flying Institute, Patna
Faculty of Fight Safety Services, Delhi Flying Club
Ahmedabad Aviation and Aeronautics
Choosing a training institution from the above-mentioned options will be a great choice if you want to be a commercial pilot. There are many other institutions that you can look after but these are recognized as well as reliable.
Salary Package
The salary package of a commercial pilot depends upon several factors. The primary factor is the airline you are operating for, their reputation, your experience, type of work, and working hours. In India, most commercial pilots are getting impressive salary packages.
A fresher can expect a 10 lakh per annum salary package while working with the pilot crew.
After five years of experience and more than 1000 flying hours, the salary package increases. You can expect more than 50 lakh per annum.
For jobs like traffic monitoring, flight attendant, and more, you can expect salary packages of 15-20 Lakh per annum.
No doubt that there are many other job profiles that you can get at the airport. From traffic monitoring to guiding the captain, there is a range of jobs. Salary packages also vary with the type of responsibility you get.
Reasons to be a commercial pilot
Apart from highly-paid salaries, several other reasons can insist you be a commercial pilot. Based on the type of interest and additional perks you get in this job, we made a list of factors that can grab your attention. Let's have a look at some of them –
Gets flexibility in daily schedule: being a professional pilot means you are free from 9 to 5 jobs. You get to experience a new place, a new route, and new challenges in between the time of flying. The airline provides a limited number of holidays in between trips.
Experience the amazing views: As a pilot, you can experience and explore the whole world. It does not matter you are flying in your own country or another. From the perspective of nature, you will see the world's new horizons. So, it is better than the office corner.
Pay Scale: In this profession, you can get a higher salary more than your expectation. Each airline has its salary; all pay scales are increasing every year. Commercial pilots can expect an annual salary of approx. 50,000,00 or more. You can gain more experience and can get high salary packages.
Offers travel Benefits: being a commercial pilot means several traveling benefits. You have an opportunity to see the world whether you are on vacation or duty. For pilots, the use of flight is oftentimes free or available at a less cost. It is beneficial for your family and friends too.
Additional Perks: The advantages offered to a commercial pilot are many. From flying different countries or regions of one country to discount on travel, there are so many benefits offered to commercial pilots.
These are all the major reasons that can give you a clear idea of how privileged experience does commercial pilots get while working. No doubt being a captain pilot is one of the most satisfactory jobs and it is one of the most reputed job profiles.
The Final Verdict
Once you start preparing for a commercial pilot job, you go through several fields. There are different stages at a different parts of commercial pilot studies. To overcome all your problems, choose reputed sources to clear your doubt and take suggestions from experts during your studies period.
After completion of 10+2, you can choose aeronautical institutions before stepping into a commercial pilot. Having better aggregates in studies and a great experience in the training institute can get you the desired salary package. We hope that you become the next commercial pilot and have a great career.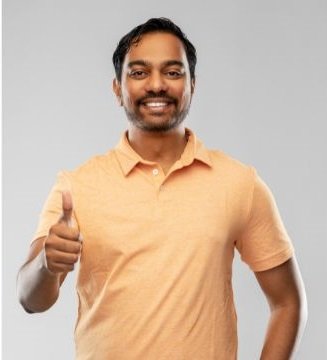 Rahul Kumar is a passionate educator, writer, and subject matter expert in the field of education and professional development. As an author on CoursesXpert, Rahul Kumar's articles cover a wide range of topics, from various courses, educational and career guidance.