If you are interested in agriculture, then you can pursue a course in Horticulture. This field deals with the fruits and vegetables in agriculture. Apart from the growth of fruits and vegetables, it also deals with fruits and vegetables' genetics and disease. The most popular horticulture course is B.Sc. in Horticulture, and it remains to be one of the top choices among students. The course helps the students understand the growth of plants, and it also helps them understand how they can increase the yield without damaging the quality of their crops. The course combines subjects like biology, genetic engineering and biochemistry to accomplish the learning target.
Since the demand for food is always on the rise, this course becomes a very reliable option for students looking to make a career in this field. Many students also end up opening their organic farm after the course, and you might be aware of profit margins associated with the organic farms. After completing the course in horticulture, you can achieve the target of growing high quality food at a reasonable price. In this article, we will share all the details about the B.Sc. Horticulture so that you can make your career decision based on this information.
Horticulture Course – Key Highlights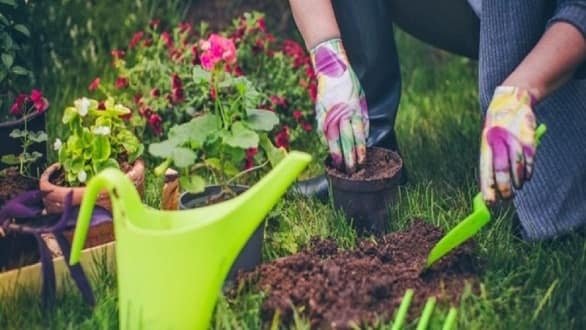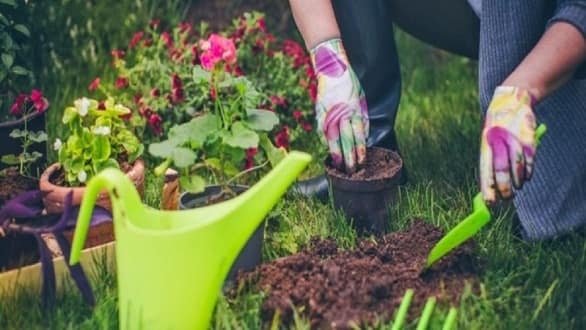 In this section of the page, we have listed the main highlights of the course. Go ahead and check them out now.
Name of Course – B.Sc in Horticulture
Course Duration – 3 Years Full-Time
General Eligibility – Candidates can pursue a course after completing 12th with Science Stream.
Options for Lateral Entry – Available for candidates who pursued Diploma
Entrance Exam Applicable – Depending on University
Admission Process – Offered via Entrance Based Method and Merit-Based Method
Estimate Fee – Between Rs 10,000 to Rs 50,000 per annum.
Availability of Scholarship – Available for SC, ST, OBC Category. The scholarship is also available based on marks. AICTE also offers scholarship for the students in each state
Internship Options – Abundant Internship & Industrial Training Options are Available
Starting Salary – between Rs 2.5 Lakh to Rs 5 Lakh
Courses in Horticulture – Eligibility Criteria
The eligibility criteria vary from one university to another, but we have tried to sum it up for you in the points listed below. Go ahead and check them out now.
The candidate should have cleared class 12th from a recognized board, and he should have scored a minimum of 50% marks on the boards.
The candidate should have mathematics, physics and biology as the main subjects in Class XII. It is an add-on to have Biology or Biotechnology as an additional subject.
Candidates with Computer Science in Class XII can also pursue B.Sc. in horticulture.
If the diploma candidate is looking for a lateral entry, he should have completed his Diploma from a recognized institute.
The eligibility criteria vary for SC, ST, OBC and Minority Candidates, and the percentage required is lower.
You should note that these criteria would vary from one university to another so you must check with the individual institute to get the exact details.
Courses in Horticulture –Admission Process
In this section of the page, we have listed the admission criteria associated with the course. Go ahead and check it out now
Some of the universities offer admission on merit basis. These universities select the students based on a cut-off, and hence the marks that you score in class XII becomes very important. Most of the universities offering admission on Merit Basis would not conduct GD-PI for the students. An example of this could be Delhi University.
Some universities also conduct entrance exam for the admission of students in the course. In this type of process, the candidate needs to score good marks in the entrance exam. After clearing the entrance exam, the candidate would have to go through the GD and PI to secure the admission. Some of the entrance tests conducted for B.Sc. in Horticulture are BHU UET, CG PAT, GSAT, IISER IAT, NEST& OUAT.
Courses in Horticulture – Syllabus
While we have shared all the information about the admission process, you might also be interested in learning about the syllabus for horticulture courses. In this section of the page, we have listed the subjects that you will learn about the three years of the course.
First Year Subjects in B.Sc. Horticulture
Crop Physiology
Elements of Computer Application
Fundamentals of Extension Education
Fundamentals of Food Technology
Fundamentals of Horticulture
Fundamentals of Statistics
Growth Development of Horticulture Crops
Introductory Microbiology
Introduction to Soil Science
Plant Parasitic Nematode
Plant Propagation
Principles of Genetics
Tropical and Subtropical Fruits
Tropical and Subtropical Vegetable
Water Management in Horticulture Crops
Second Year Subjects in B.Sc. Horticulture
Biochemistry
Breeding of Fruits
Commercial Floriculture
Environmental Science
Fundamentals of Entomology
Insect ecology
Mushroom Culture
Orchard Management
Ornamental Horticulture
Plantation Crops
Principles of Plant Breeding
Soil Science I
Spices
Temperate Fruits
Temperate Vegetables
Tuber Crops
Final YearSubjects in B.Sc. Horticulture
Apiculture
Breeding and Seed Production
Entrepreneurship Development
Horticulture Business Management
Introduction of Major Field Crops
Introductory Agroforestry
Medicinal and Aromatic Plants
Post-harvest Management
Principles of Plant Biotechnology
Processing of Horticultural Crops
Organic Farming
Remote Sensing
Seed Production
Courses in Horticulture – Best Colleges
You have most of the information about the admission process, eligibility criteria and syllabus of the course. We are sure that you would also be interested in learning about the best colleges and universities for the B.Sc. in horticulture. Go ahead and check them out now
Anbil Dharmalingam Agricultural College & Research Institute, Dindigul
Central Institute of Agricultural Engineering, Bhopal
College of Technology, Udham Singh Nagar
Delhi University
Dr Rajendra Prasad Central Agricultural University, Samastipur
Indian Agricultural Research Institute, Delhi
Punjab University, Patiala
Tamil Nadu Agricultural University, Coimbatore
Veterinary College & Research Institute, Chennai
Veterinary College & Research Institute, Namakkal
Courses in Horticulture – Career Options
There are multiple career options available after the horticulture course. It depends on the company and the field that you choose after the course completion. There are private companies as well as government organizations that offer courses in horticulture. You can even work as a researcher after you have completed the course. Some of the prestigious institutes like NABARD and Forest Research Institute also hire graduates after they have completed B.Sc. in Horticulture. You can check out some of the designations available to you after the course.
Breeding Manager
Crop Consultant
Crop Inspector
Crop Production Advisor
Feed Plant Manager
Food Technologist
Horticulture Specialist
Horticulturist
Nursery Manager
Plant Breeder
Plant Geneticist
Plantation Manager
Research Scientist
Technical Assistant
Courses in Horticulture –Salary
Another critical aspect of any course is the salary that you will earn after completing the course. The compensation you will make after you complete B.Sc. in Horticulture depends on your employer's type. The government players would pay you a lot higher than the private organizations. You will also be able to earn a good amount of money if you start your farm. The government department offers you a starting salary of Rs 2.5 Lakh, and the amount can go up to Rs 5 Lakh. While the private players provide the same salary to the candidates, the top limit is usually restricted to Rs 4.5 lakhs. With the increase in experience, the salary will also increase, and you can jump your designations depending on your progress.
Courses in Horticulture – Higher Education
Many students are interested in pursuing higher education after completing the course in Horticulture. The most popular option after the B.Sc. is MBA and they a lot of students opt for MBA after the B.Sc. level course. After pursuing an MBA, you can get a managerial role or a management role. After MBA, your salary would also increase. The average salary after earning an MBA is about 7.5 Lakhs.
For higher education, MBA is the course for you if you want to change your domain. If you wish to remain in the same domain,you can pursue M.Sc. in Horticulture. After pursuing M.Sc., you can be an expert in the field. This will undoubtedly help you in staying in the same domain. You can go for research work and PhD after completing M.Sc., and it will make you a specialist in the field. The salaries after M.Sc. are also good, and an average salary is Rs 6 Lakh to Rs 7 Lakh.
Final Verdict
After going through all the information, you would be able to conclude that B.Sc. in Horticulture is a good course if you have enough interest in the field. The course can help you with good profits, and it can help you set up a business in the field. If you are not interested in setting up your business, you can still pursue the course, and you will be able to make a good living. Alternatively, you can go for Diploma in Horticulture or even go ahead and pursue a Master's level course in Horticulture. If you need any other information, you can write to us, and we will help you get the information you need about the courses in Horticulture.