Many students just don't plan their education well in advance and go with whatever their friends suggest, or parents suggest. But it is very important to make sure that the student himself/herself is also interested in the course they enroll. For that, it is very important to know more about the course. If you wish to plan your career and profession while you are in 12th standard, then BA, LLB is one of the best courses. This is a dual-degree course that will help you complete both BA and LLB as well.
BA stands for Bachelor of Arts, and LLB stands for Bachelor of Law. It is a dual degree, where you will be able to complete both bachelors in Arts and Law as well. The combined knowledge of these two fields will help you in becoming a very good lawyer. The profession of law is not going to be an easy task. You will have to concentrate a lot on all the subjects and the sections involved in it. This course gives you a scope to learn all of them.
It is a five-year course, where you will get to learn both subjects. It is going to be a semester-style course, with ten semesters altogether. You will be able to find several universities and colleges in India that offer the best class law education in India. It is one of the most prestigious degrees in India.
What is the BA LLB Course?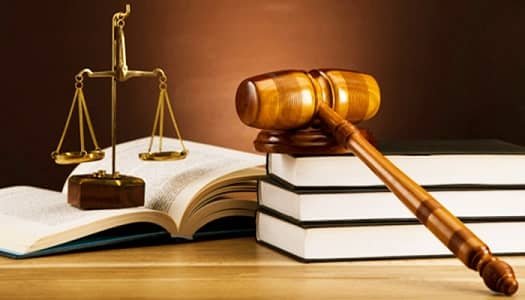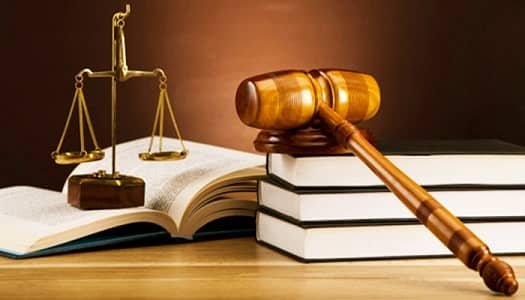 For all the students who aspire to become lawyers or advocates, this BA, LLB course is a perfect choice. This course is going to be a mix of both arts and law. You will get to learn Political science, History, Philosophy, Sociology and International Law, Family law, and many other subjects related to both fields. Along with theoretical knowledge, some colleges and universities even conduct moot courts that help students be prepared for facing the courts in real.
BA LLB course is a five-year course with a total of ten semesters. Once you are done with the course, you can either start your internship with a senior lawyer for a few years or even try to get a legal job in companies. Almost every organization needs legal advice and lawyers, so you will find jobs easily. You will also prepare yourself for government posts like judges, public prosecutors, and legal counselors. Both government and private sectors offer you jobs. The income is also going to be quite good.
If you plan to take up this BA LLB course, then here is some useful information for you like fee, eligibility, admission process, entrance tests, syllabus, and much more.
Eligibility Criteria
The first thing that we are going to check out here is the eligibility criteria. Without proper information about the eligibility criteria, you will not be able to know whether you are perfect for the course or not. So, here is some useful information that will help you decide whether you are eligible for BA, LLB, or not:
You should have completed your 10+12 standard from a recognized college or university.
It is important that you have scored at least 50 percent marks in the 12th standard.
There is a 5 percent mark relaxation for the people who belong to the ST, SC, and BC categories.
You should be at least 17 years old to apply for the BA LLB course. The maximum age limit for the course is 23 years old.
Admission Process
If you meet all the above mentioned eligibility criteria, then the next thing you should know about is the admission process. Every college or university has a different admission process, and you need to be sure that you have those details. So here are some details about the admission process for BA LLB. You will have to take an entrance test conducted by the state government to get admission into the course. There are different tests, and each college or university accepts a few of them. There are still some universities that provide admission just based on merit. The results will be announced in a week or two after taking the exam. Once the results are out, there will be a counseling process, and you will be given a chance to apply for four to five colleges at a time. Based on the rank and seat availability, you will get admission to a college that you applied for.
Some of the entrance exams you can take for BA LLB Course
Like we already discussed, many states have their own entrance test for the BA LLB course. So, here are some of the most common entrance tests conducted by different states for LLB or integrated LLB courses.
AILET
CLAT
LSAT
MHT CET
AP LAWCET
TS LAWCET
AILET is a national-level entrance test that is conducted every year across the nation. Almost all law colleges in the country accept this score. LSAT is accepted by more than 80 percent of the colleges in India. CLAT is an entrance test that is conducted for the national law universities in India.
Apart from these, MHT CET is a state-level test that is conducted by the state of Maharashtra. AP LAWCET is conducted by the state of Andhra Pradesh, and the state of Telangana conducts TS LAWCET. These entrance tests are usually conducted in April or May. The admission process starts in June. But the process of application filling and submission starts in January itself. So, keep checking the website for more regular information on the admission process.
Fee Structure
You need to understand the fee structure very carefully before deciding on the best college or university for your BA LLB course. This is a prestigious degree course, and so you will have to make sure that you choose the right college. Law needs a lot of practice to understand every section and article. When you have the right people to explain, then you need not have to worry at all. There are some of the best universities in India that offer this course. The course fee varies between 1.5 lakhs to 17 lakhs as well. There are government colleges and universities in all the states that offer you the best education at a very low fee. You just need to make sure that you are checking all the details of the college before applying. There are also many other colleges and universities that offer you scholarships. That will help in completing the BA LLB course at a low fee.
Syllabus or Curriculum
The subjects covered as part of BA LLB include all the important subjects of BA with a combination of law subjects. You will be given complete details of the law course from the start. If you want to have a look at the subjects that are covered as part of this BA LLB course, then here is the list of five-year or ten-semester course:
Semester I
Legal Method
Law of Contract-I
Legal English and Communication Skills
History-I
Sociology-I
Semester II
Law of Contract -II
Law of Torts and Consumer Protection
History-II
Sociology-II
Political Science-I
Semester III
Family Law-I
Constitutional Law-I
Law of Crimes-I
Economics-I
Political Science-II
Semester IV
Family Law-II
Constitutional Law-II
Law of Crimes-II
Administrative Law
Economics-II
Semester V
Environmental Studies and Environmental Laws
Law of Evidence
Corporate Law
Code of Civil Procedure
Alternative Dispute Resolution (ADR)
Semester VI
Jurisprudence
International Law
Property Law
Investment and Competition Law
Code of Criminal Procedure
Semester VII
Labour Law-I
Tax Law
Law and Emerging Technologies
Human Rights
Seminar Paper-I
Semester VIII
Intellectual Property Rights
Labour Law-II
Interpretation of Statutes
International Trade Law
Seminar Paper-II
Semester IX
Legal Ethics and Court Crafts
Drafting, Pleading, and Conveyancing
Land and Real Estate Laws
Seminar Paper-III
Seminar Paper-IV
Semester X
Dissertation
Internship (Lawyers / Law firms)
Usually, these are the most common subjects that are covered as part of the BA LLB course. There might be a slight change in the subjects as per the state or the university rules. There will be a few extra subjects or a few subjects less.
Career Opportunities and Job Profiles
Once you complete the BA LLB course, you will have a number of job opportunities from various sectors, both private and public sectors as well. Some of the jobs offer that you will receive are:
Advocate
Corporate Lawyer
Government Lawyer
Junior Lawyer
Law Officer
Lecturer
Legal Associate
Legal Counsel
Legal Expert Advisor
Litigator
Magistrate
Notary
Paralegal
Private Practice
You will be able to do a lot with this legal degree. It is a very valued degree, and any job you take up will have a lot of respect in society. The starting pay will be three lakhs per annum, but you can also earn up to 10 to 15 lakhs. It all depends on what kind of legal profession you are choosing. A legal counsel earns a lot more than anyone else in the legal profession.
Why Opt for BA LLB Course?
When you are unsure whether BA LLB is the right course for you or not, and when you don't have anyone who can give you the right advice, you should check these reasons. Yes, here we have listed a few reasons why BA LLB is a good choice:
You will be able to continue your education if you want to. You can do your LLM, which is a master's in legal education.
You can get into a job that can help you earn a lot more than you can expect. Many institutions and companies need advisors or lawyers, so you can get a job very easily. The corporate world needs legal professionals to deal with all their legal issues. The banking and financial sectors are also in need of legal professionals. You will have several job opportunities if you don't wish to practice in the court.
If you want, you can prepare for judge exams which are a dream for many legal professionals. A few years of experience as a lawyer and some dedication towards the preparation for judicial exams will help you achieve your goal. You can also prepare for the public prosecutor exams along with the judge exams.
You can choose a lecturer's profession and start your teaching career in any law school or college. It is a good way to start your career after you finish your BA LLB. You can take up part-time classes even if you start your own practice as that can be very helpful for you.
Some best Colleges offering BA LLB Course
Whenever you wish to get the best education, it is very important to choose your education's best college. When it comes to the BA LLB course, there are several colleges and universities in India. Many national law universities in India offer you this course. If you want the list of some of the best colleges, then here are a few of them.
Aligarh Muslim University
Banaras Hindu University
Christ University
Dr. Ram Manohar Lohiya National Law University
Gujarat National Law University
Hidayatullah National Law University, Raipur
ILS Law College
Jamia Millia Islamia
Kalinga Institute of Industrial Technology
Nalsar University of Law
National Law Institute University, Bhopal
National Law School of India University
National Law University, Jodhpur
National Law University, New Delhi
Panjab University
Symbiosis Law School
The Rajiv Gandhi National University of Law
The West Bengal National University of Juridical Sciences
As we already discussed, the course fee for every college is different, and it can range between 1.5 lakhs to 17 lakhs. So, you will have to make your choice accordingly.
This was some of the most useful information about the integrated law course BA LLB. The article has covered all the useful information like the fee, colleges, eligibility criteria, and the admission process as well. We hope this information was useful for you. But if you wish to know in detail about the course that is offered by any particular college or university, you can check out their website. They provide complete details on their website.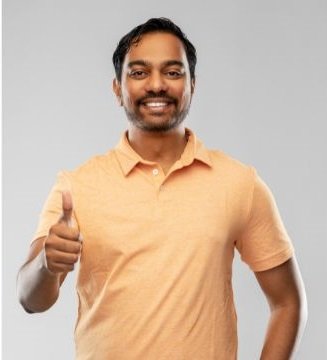 Rahul Kumar is a passionate educator, writer, and subject matter expert in the field of education and professional development. As an author on CoursesXpert, Rahul Kumar's articles cover a wide range of topics, from various courses, educational and career guidance.