MBA is one of the most sorted out fields for students and is one of the most popular PG degrees in India. And the best thing about the MBA is you can easily find a perfect specialization according to your needs and interest. MBA not only offers great knowledge to the aspirants, but it also makes sure that they get perfect job opportunities after the course completion.
MBA is popular with both Management and Engineering graduates. And if you are looking for a flawless PG degree that can help you get outstanding career opportunities after completing the course. In all, if you are a graduate and are looking forward to get amazing career growth, MBA from a reputed college would be a worthy choice to make.
However, like any other PG degree, the place where you have done your MBA makes an impact on your resume. And if you are looking for an ideal MBA degree that not only provides you a better knowledge of your field but also provides you a great career opportunity (better than many other graduation batch-mates), you should opt to go with MBA from abroad.
In the article, we will be talking about the best countries that you can opt for MBA Course and get the best value for money. Along with this, we will be talking about the benefits of studying MBA from a foreign country. So, be with us until the end of the article and know more about pursuing MBA from a foreign university.
Benefits of choosing a foreign country for an MBA
Doing MBA from other countries not only offers you amazing career opportunities but will also help you know the work culture and learn new concepts that you may not learn in the Indian curriculum. In other words, doing MBA from a foreign country can help you achieve numerous benefits for your career.
Get a perfect education
Opportunity to learn the culture and education of other countries
Get a flawless career opportunity after course completion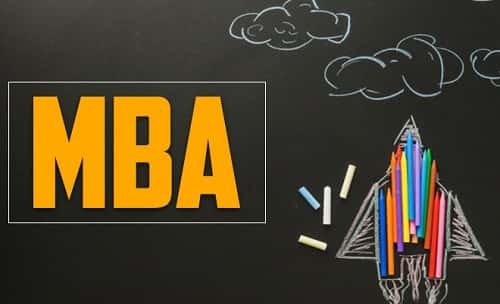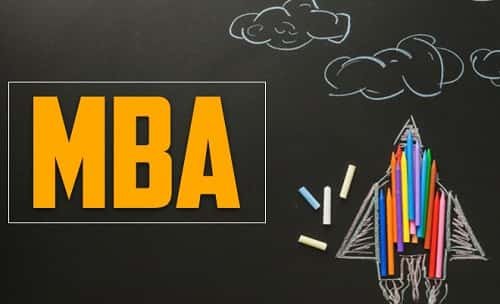 These were the three most talked about benefits of doing an MBA from a foreign country. So, if you are looking forward to have an MBA degree and are after better opportunities, MBA from a foreign country is the best decision to go with.
Top ten countries popular for their MBA courses
Though you can choose any of the foreign countries to pursue MBA, if you are after course structure and excellent job placement opportunities, there are a few countries that are ranked better than others. And if you are after pursuing MBA from a good university and country, then we have shortlisted ten of the most reliable and popular choices for MBA Students. Have a look at these ten countries that students usually prefer for higher education, especially MBA. After knowing them, you can work to choose any one of them according to the course fee and other eligibility criteria to do MBA there.
1. USA
The USA is undoubtedly the best option to go for higher studies because of its world's best education system. Whether you are after graduation or post graduation, universities in the USA are the best ones to opt for. Likewise, if you are considering MBA after your graduation, USA universities are the best options to go with. The multidisciplinary courses offered by USA universities make it a perfect country to go for. Some of the best universities that you can opt for an MBA in the USA are
The University of Chicago
Haas School of Business
MIT Sloan School of Management
Along with these three, there are plenty more universities that offer traditional MBA degrees and PGDM for foreign students.
The only thing that you need to care for while choosing the right USA university for MBA is the eligibility and course duration. By keeping these two things along with your preferred specialization, you can get a perfect MBA degree that would be great to find a job in India as well as in the other major countries.
2. Canada
Whether you are after MBA or BBA, or any other management or business course, Canada is one of the finest options to go with. With an extremely dense and well-sorted curse structure and more emphasis on practical knowledge, MBA from Canada is one of the best options that you can opt for after graduation. Some of the best universities in Canada for pursuing MBA are
University of Alberta
Concordia University
Schulich School of Business
Be sure to check the eligibility criteria for universities before planning ahead. Also, a few colleges in Canada allows the students to do a part-time job along with the course. So, if you are looking to earn money while studying, Canada will be a perfect destination for you to pursue MBA.
3. Australia
Australia is another popular destination for students to gethigher education. With relatively easier prerequisites to meet, Australia is popular for the excellent course structure and facilities provided by the universities. In all, if you were looking for an affordable and good quality higher studies destination, Australia is one of the most popular choices to make. Like any other education hub, Australia also has numerous universities to pot for if you are planning to pursue MBA. Some of the highest-rated and popular MBA schools in Australia are
Melbourne Business School
Australian Graduate School of Management
Bond University
IN order to study in Australia (regardless of the course you have opted for), you need to clear the English Proficiency Test. So, be sure that you have this along with having the minimum qualification to pursue MBA in Australia's University.
4. United Kingdom
United Kingdom is another excellent option to go with if you are considering an MBA froma reliable university that has a great reputation among recruiters and universities of other countries. The excellent course structure, excellent job opportunities for foreign students, and relatively smaller course duration make the UK a great destination for business students. Some of the renowned universities of the UK that provide MBA degree are
London Business School
Warwick Business School
Alliance Manchester Business School
After completing MBA from a reputed UK university, you can opt to work and earn there or return to India to earn extremely well in comparison with the students with local MBA degrees.
5. Germany
If you are after an affordable country to study without making any compromises with the quality of education, Germany is an excellent choice to go with. Along with comparatively lesser course fees, the cost of living is also affordable than tier 1 countries for the students. So, if you are looking forward to save some money while studying abroad, the Business schools of Germany would be the best choice for you to go with.  Some of the best Universities for MBA in Germany are
EU Business School, Munich
Munich Business School
Reutlingen University
In all, Germany can be a perfect destination if you are looking for MBA at a much cheaper rate than other countries listed here. However, the prerequisites change heavily here, but if you are after affordability, you should go with Germany for MBA.
6. New Zealand
In order to enroll in New Zealand's university for an MBA, you need to clear the English Proficiency Test. Also, it is essential to check for the best college according to the eligibility and their minimum qualification criteria. New Zealand has some of the most renowned business schools that are recognized across the globe and has a great reputation among the recruiters. Some of the best B-Schools of New Zealand are
University of Waikato
Massey University
Victoria Graduate School of Business
With the rightly chosen specialization and the right B-School, you can easily get a great career opportunity in the top Business houses that operate globally.
7. France
France is popular for its beauty and travel. However, it has some really brilliant B-Schools that can be chosen for the great job opportunities and knowledge. With an amazingly designed course structure from the universities, France offers an amazing opportunity to the foreign students and lets them learn in their prestigious universities. Along with great education, studying in France also lets you learn about the great culture and etiquettes of French people that make it an entirely different experience to study there. Some of the best universities and B-schools of France are
INSEAD & HEC, Paris
Grenoble Business School
Amylon Business School
8. Singapore
Singapore is another excellent choice for those students who are looking for an affordable option to do MBA from a foreign country. Though it is not as cheap as Germany, but you can easily get affordable colleges in Singapore to pursue MBA. Additionally, there are numerous top-notch B-schools in Singapore and you can easily experience a great work-culture there. Some of the best options to pursue an MBA in Singapore are
INSEAD Singapore
Nanyang Institute of Management
National University of Singapore
So, try your hands on the above-listed colleges and check whether you fulfill the prerequisites of the MBA in these colleges.
9. Netherlands
The Netherlands is another excellent choice for the students who are looking for a good university to go with.Along with the perfect course structure, Netherlands' universities offer detailed course structure and help to get a better understanding of the management concepts practically. So, regardless of the specialization, you are planning for, B-schools of the Netherlands are going to provide you full support and knowledge about the field. Some of the best B-schools and universities for MBA in the Netherlands are
University of Amsterdam
Maastricht University
Erasmus University Rotterdam
With numerous colleges in the country, Netherlands is an excellent choice for MBA aspirants who are looking forward to have a respectable degree and the best facilities for their higher education.
10. Spain
Spain is another brilliant education hub, especially for the students of Business Applications. Like the many other education hubs, Spain also has numerous educational institutes and universities that are great for the students coming from India and other countries. The excellent course structure and practical exposure to the course make the Spanish B-Schools better than many other countries' Business schools. Some of the best universities/colleges in Spain for MBA are
EU Business School, Barcelona
IE Business School, Madrid
ESADE Business School, Barcelona
Along with these, there are numerous other B-Schools in Spain that you can opt for to pursue MBA. Go through the official websites of the colleges and know about the eligibility criteria for application. There are colleges that need the students to know Spanish before enrolling. So, keep this in mind and thenchoose the right college for you.
Conclusion
So, these were the different benefits and ten best countries to choose for your MBA. Try your resources and check for the available options to earn a profitable MBA for you. We will suggest you to go through the course syllabus of every shortlisted university and the career opportunities after completing the degree. This will be extremely beneficial for you to choose the right country and right college for MBA.