With the advent of technology and extended reach of the internet, now it is much easier to gain knowledge. With a wide range of courses and their scope, it is almost impossible for the aspirant to join a training institute for every course that has good scope and can impact their career positively. However, there is one thing that can help you in achieving good knowledge without searching for a better institute in the city. The way we are talking about here is the free online courses that provide certifications too.
In the past few years, the importance and scope of online courses have increased by many folds. These courses not only provide better opportunities for the students to learn more about the different fields but also provide great value for money as most of them offer certification for free.
In the article, we will be talking about ten such free online courses that offer certification to be used for further reference. Additionally, we will be talking about why these online courses are good to go with and why you should consider relying on them.
Benefits of Online courses
Before digging into the list of online courses, let's talk a bit about why you should consider choosing these online courses. Here we are listing the top three reasons/benefits that you can avail of by opting for the online courses. Have a look at them and then decide whether you should invest your time in them, or not.
They are available from renowned course providers
Great for the users who can't dedicate regular time to classes
Available in a wide range of subjects and core subjects
In addition to these, there are plenty more reasons why they are popular among the students globally, and why you should consider choosing one for you.
List of  Free Online Courses In India to opt for
1. Introduction to Computer Science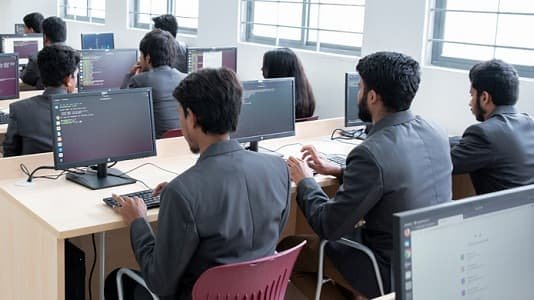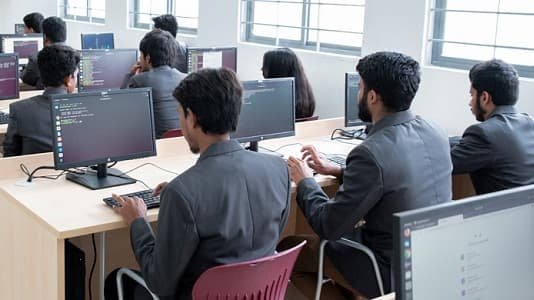 Introduction to Computer Science or more commonly known as CS50 is one of the most common and popular choices for users who are looking forward to gain the basic knowledge of computer programming and other core topics before entering the Computer Science and Engineering field. With an excellently laid out course structure, the major topics you will cover in the course are Algorithms. Data Structure, OOPS, and others.
Curated by Harvard University, this is an excellent course for computer enthusiasts. And as there is no minimum educational qualification required for the course, you can easily apply as per your interest and needs.
2. Developing Android Apps
If you have a programming experience of one year and are willing to learn the basics of Android app development, this online certification would be a great option to go with. The course talks about the basic Android app development and intermediate-level Java programming environment. The course requires 1-year experience in any Object Oriented Programming Language.
The course will teach you about Android app development and offers you knowledge about the platform. The interactive quizzes and amazingly detailed video lectures make the course a great option for students who are looking to make a career in Android app development. Try your hands on this amazing course by Google and know how you can make outstanding Android apps.
3. Artificial Intelligence Course by Google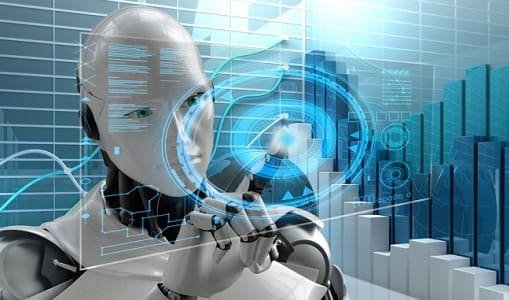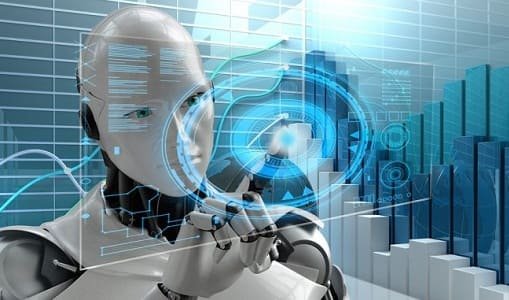 Artificial Intelligence is a popular course for IT students who are looking forward to know about the basics and of AI. The course is prepared in association with the University of Helsinki. Artificial Intelligence is a popular course for IT students. And this course is specially designed for those students who don't have much exposure to AI and related subjects. The course has six modules and after completing these modules, you can give an exam and earn a free certificate from Google+Helsinki University.
The course is extremely well laid out and is perfect for students who have an interest in AI and are willing to learn about the basics of the subject. Additionally, as you are getting a free certificate, you can present this to get additional weightage on your resume.
4. Google SketchUp for 3D modeling
3D modeling is getting immensely popular among students as well as professionals. In this course, you will learn about Google SketchUp which is a popular app for 3D modeling developed by Google. In this course, you are going to learn about 3D models and modeling. IN all, the course can be extremely useful for architects and planners.With the excellent course structure and free certificate, the Google SketchUp course is a great option for the students to look for.
The course does not require any prerequisites like education qualification and others. The only thing you need is an interest in the field and you can easily earn knowledge of intermediate level after completing the course. After the course, there is an assessment after which you can get free certification from google that you know about Google SketchUp and 3D modeling concept.
5. Human Resources Management Short Courses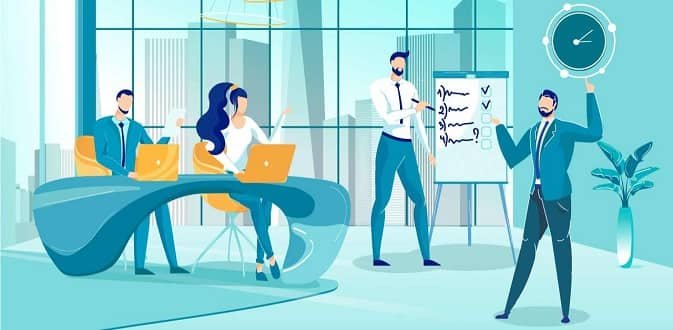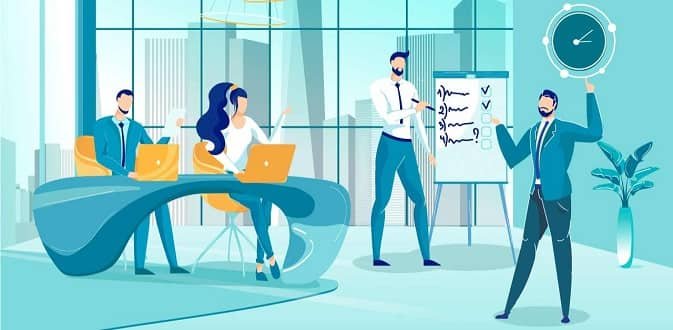 Human Resources Management Short Courses along with the free certificate is a perfectly designed course by eLearning College that is great for the students who are looking to learn about the different concepts of Human Resource Management. The course includes all the major concepts of the field including staff recruitment and development. The course includes timely quizzes and assessments and at the end of the course and after the final assessment, you can get a free certificate that shows you know Human Resource management.
The course is designed for students who are interested in HR management but aren't able to go for a proper degree. As there is no minimum education qualification for the course, you can easily enroll in the course to get the benefits without spending money. A great course structure and in-depth concept knowledge make this course from eLearning College one of the best options for the students and management professionals.
6. Online Medical Terminology Course
If you are involved in the medical field and are looking forward the learn almost all popular terminology associated with the field, this online certificate course from Des Moines University would be a great option to go with. Along with the excellent opportunity to new terms, the course also offers excellent usability to those students who are looking forward to get a better knowledge of the medical field. The course is totally free for the students and does not have any prerequisites or the minimum educational qualification or age. So, you can either choose to enroll for the course after your graduation or along with it. The certificate, however, needs money, but if you are just after the knowledge and gain good info about the medical terms and their association, this course can be a great option to opt for.
The course is designed by Des Moines University and you won't have to worry about the validation of the facts and concepts learned through the course. In all, if you are a medical student or are looking to enter the medical field with a good knowledge of different terminology, this is the ideal course for you.
7. Java from UDEMY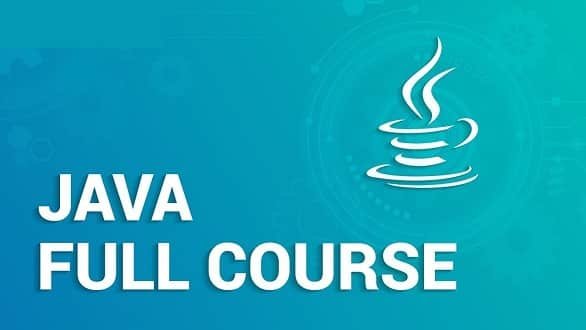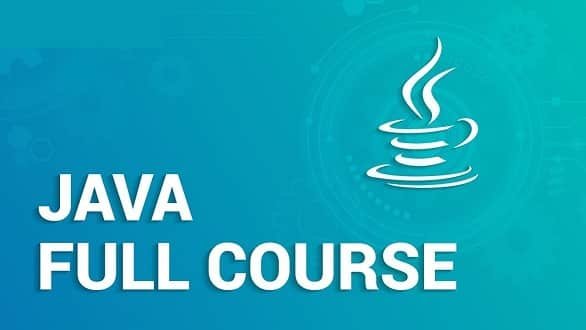 UDEMY offers numerous free courses to enthusiasts. And one of their most popular courses is "Java Tutorial for Complete Beginners". The brilliantly laid out course structure, easy understanding, and a perfectly affordable way to learn the basics of JAVA make the course an excellent choice for the students who are looking to have the knowledge of OOPS and JAVA. As the name suggests, the course is designed for beginners and offers the basic knowledge of OOPS and JAVA. And as this is a free course, you can opt to learn it without spending money. This is a great way to get introduced to JAVA and decide whether you should opt for the higher-level courses available on UDEMY.
The course lets you learn about the basic concepts of OOPS, how to install JAVA on the system, and what are the syntax norms that you need to follow while programming in JAVA. After the course completion, you can opt for the high-level JAVA courses available on UDEMY which are paid and also offer certification of completion.
8. Eclipse IDE for Beginners
Another important concept about the JAVA from UDEMY is Eclipse IDE for beginners. This is also a beginner's program and you can learn the benefits of using the Eclipse IDE along with the simple rules to enhance your programming skills. This is a short course designed especially for those students who have learned Java and are looking for using the IDE.This is a free course and you can easily join the course whenever you want. The course also has a free tutorial that makes it a worthy choice for beginners.
The course will help you know almost all major concepts related to the IDE including the installation and adding the external JAR files to your projects. So, if you are planning to learn about the Eclipse, this can be a worth trying course for you.
9. Introduction to Python Programming
Python is another programming language that is extremely popular among IT professionals and scripters. Udemy provides a great opportunity to the students with a non-technical background who are looking forward to enroll in a course that can help them learn the basics of Python programming. Along with the core concepts of Python, you will also learn how to effectively program in Python.
The best thing about the course is this is one of the most basic courses available online. That means you won't need any programming background. Just join the course and take the first step towards flawless python programming.
10. HTML & CSS for Beginners
This is another great course for webs designers and developers who are looking forward to start from the scratch. Along with the extremely well-laid-out course and introduction to the core concepts of HTML and CSS, this course is one of the best courses to opt for beginners who are new to the web design industry.In addition to the basics of HTML coding, the course will also teach you about designing the basic forms and other basic concepts of PHP coding and handling.
In all, this is a perfect choice for web designers and developers who have just entered the field and are looking forward to learn about HTML and CSS from the scratch.
Apart from these ten courses, there are numerous other courses that are offered free of cost from the online tutorial websites. So, spend some time searching for the best course for your interest and learn from the experts.
Conclusion
These were the ten most popular online courses that you can opt for. Depending on your professional needs and interest, you can easily choose the perfect course for yourself. Also, as they are free, you can easily opt for them whenever you need them. You can see the lectures according to your free time. So, choose the right free online course for you and earn more knowledge about the field you work in.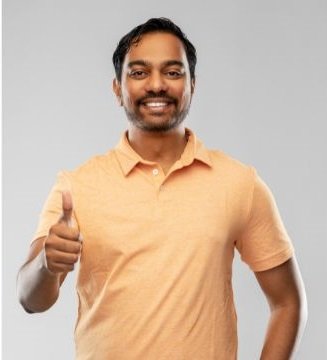 Rahul Kumar is a passionate educator, writer, and subject matter expert in the field of education and professional development. As an author on CoursesXpert, Rahul Kumar's articles cover a wide range of topics, from various courses, educational and career guidance.