Designing user-interface for software/apps and other computing devices is high in demand, and this job field is skyrocketing. The need for UI UX designers is high, but the number of applicants is lower. Due to this salary packages are impressive enough to attract anyone. This job field might seem mesmerizing but has several things to learn thereby.
Interaction design is the essential part of designing an interface that can be used with digital products. Interaction designer plays an important role in creating the best design possible to enhance the overall user experience with the computer or digital devices. In case someone is good at imagining visual communication and knows about artistic sense, then this is a vast job field to explore.
Interaction design course is available for graduate, postgraduate and diploma students throughout the country. It is a popular field and offers lucrative career options. From small to large scale brands, the need web-developer, designers, and other jobs are in high demand. The ever-expanding market offers numerous opportunities. Any interaction designer can target a range of job fields with this degree.
Interaction designer course varies based on the type of field you choose. The course period is from 6 months to 3 years. And the average fees among most institutes fall between 6K to 1 Lakh per semester. Here in this post, we are covering all the important aspects like eligibility, syllabus, reputed colleges, and other career-related aspects of this profession. Let's explore.
Course Details of UI/UX Design Course for Undergraduate Program
| | | | |
| --- | --- | --- | --- |
| Course Name | Course Duration | Eligibility | Course Type |
| UI/UX Design Course | 3 Years | After 12 Pass | Undergraduate |
Eligibility Criteria for Undergraduate Program
As you can choose this course in different fields and most institutes offer the same, the eligibility criteria changes. However, looking at the below-mentioned minimum requirement will help you get a bit of clarity.
Students applying to any reputed institute should have completed 10+2 studies from any stream. There is no specific stream category as any student from Arts, Commerce, and Science field can opt for this course.
Students must have a valid 10+2 degree from a recognized institute of the state board like AISSCE or IBISC. Few boards are not listed and recognized by most institutions.
These requirements are mainly for undergraduate students. If you want to go with a reputed institute, you must look for an entrance examination which is conducted by the institution.
Course Details of UI/UX Design Course For Postgraduate Program
| | | | |
| --- | --- | --- | --- |
| Course Name | Postgraduate Program | Eligibility | Course Type |
| UI/UX Design Course | 2 Years | After Graduation | Postgraduate |
Eligibility Criteria for Postgraduate Program
As if you are an undergraduate in Interaction Degree and want to complete a masters or postgraduation in the same course, the eligibility criteria changes. In this course, the minimum requirements are –
Applicants must have a bachelor's degree in engineering or any equivalent field. Students from the design discipline field can also apply as if they have completed studies from a recognized university.
Institutes also require a minimum of 40-50% aggregates in the qualifying exam. The aggregate required in the qualifying exam also varies based on the instate you are choosing.
If you are not opting for an undergraduate or postgraduate program and want to complete this course at diploma then there are several institutions to come in handy.
Syllabus throughout the Course
Based on the stream you are choosing; the syllabus might vary. But, in this course, you will be learning the below-mentioned subjects –
Information Visualization
Tangible Interaction Design
Trends in Interactive Technologies
Interactions, media, senses
Studies in Form I/Visual Language – Syntactics
Design Issues
Art, Design and Society I
User Studies
Fundamentals of Design 1 (Color)
Inter Design Studies 1 (Environ Exposure)
Fundamentals of Design 4 (Form Space and Structure)
Image Making and Representation I
Photo Communication
Media Investigation and Communication Methods
Elements of Design
Life Drawing
Design Workshop I
Modern Information Systems
Cognitive Ergonomics: Tools & Techniques
Designing for Web/Mobile & Emerging Technologies 1
User Experience Design Methods
Simple Interaction Design
Task Analysis & System Visualization
Design Semantics
Introduction to Design Research
Design for Special Needs
Usability Engineering
Fundamentals of Design 2 (Geometry)
These are 28 subjects that are vital in UI UX design course and you learn these subjects in a period of 3 years. There will be six semester and the syllabus will be divided equally to help you understand all.
Career Options
After completing your studies at a reputed institution, you can apply for a job in any multinational company with ease. You must have enough aggregates, skills in design, and other qualities to seize a job opportunity. Below mentioned are some of the career options that you can look after –
Interaction Designer – Designing the interface of any software, app, game, or plug-in is part of this job. You will create layouts, consider their usability and additional aspects. Like and dislike of a design is subjective that's why you must create several designs to get the right work done.
UI/UX Designer – Designing Under interface along with considering the user experience are two key things in this job profile. The salary package offered for UI/UX designers is quite impressive, and a non-experienced candidate can expect a package between 2 lakhs to 3 lakh per annum. But after gaining few years of experience, the salary is between 6 lakhs to 20 lakh per annum.
Graphic Designer – Creating graphical images, videos, or gifs for the website, apps, and mobile software is the job of the graphical designer. There is various kind of works in this job like working in Corel, Adobe Photoshop, Lightroom, and more. The expected salary of a graphic designer is quite like a UI/UX designer.
Product Designer – Product designers create 3D designs of upcoming products. Creating illustrations of any product with higher precision is the key part of this job. The demand is getting high in recent years for a product designer, and the expected salary is between 5 lakh per annum to 15 lakh per annum.
Visual Interaction Designer – Visual interaction designer and a UI/UX designer have quite similar jobs. The only difference is, visual interaction is all about video or animated graphical work. This job requires more skills, hard work, and imagination to come up with the best in-kind design.
These are the easiest to choose options for a UI/UX designer. No doubt that UI UX course has a lot more career options than these jobs but, in this time, the demand for these five jobs are high, and companies are ready to pay excellent salary to their employees for these five job posts.
Popular UI/UX Design Course College in India
In case you want to choose a reputed institution in the country then going with any of these colleges seems legit. No doubt that you can opt for distance study and consider UI/UX course online. But if you want to learn from a land-based institution then these are the popular names that you can look after –
NID (National Institute of Design) is situated in Ahmedabad, and it is a well-liked college in the Gujrat region. The after-study placement history is heartwarming here.
Industrial Design Centre is a popular name in Mumbai, and this college offers the most digital courses. You can consider land-based as well as distant studies from this college.
Pearl Academy is a private intuition spread throughout the country in Multiple Locations. You can choose this institute if you want to get a short period course and learn UI or UX in a short time.
NIFT is an infamous name from New Delhi. This college is well-known for its lower fees and impressive studies. You can go for under graduation as well as postgraduation from this institution.
MAEER'S MIT Institute of Design is a well-known name from Pune, Maharashtra. You can also choose the Indian School of Design, and Innovation, Mumbai as if you are from Maharashtra or a nearby region.
DOD (Department of Design), IIT Guwahati is the best college for UI UX design courses. The salary package gained by most students from this college is above 30 lakh per annum, and the record is quite positive. Most students consider this college, but the eligibility criteria are quite tough here.
These are all the well-known names throughout the country that offers UI/UX design course. Selecting the right intuition increases the chances of getting a better placement. You can expect better salary packages as well as additional perks after pursuing from any of these colleges.
Frequently Asked Questions
Is UX Design can be a right career option to go for?
It goes without saying that a profession in UX design is primarily a technological one. If you're keen to work in technology, for technology companies, or developing digital products for the web, this is a good place to start.
Second, UX beginners should be aware that the field of user interface is an interdisciplinary one that encompasses a wide range of skill sets. While some user experience experts will be more important to the development and coding of user interfaces, other professionals may prefer to devote their time to user research. Pursuing a career in user experience is to embark on a journey that is vague, quickest, and exciting.
The type of workplace environment in which one begins one's user experience (UX) career is also extremely important. Finally, excelling in user experience careers necessitates a combination of soft skills, from curriculum development to empathetically listening to users while going to conduct user research studies.
2. Which jobs I can go for after UX course?
There are a variety of roles and niches available in the field of UX design because it is such a broad and complex field. This includes:
User Researchers
UX Generalists
Product Designers
User Interface Designers
Interaction Designers
Do I need to have a degree for getting a job in UX?
Many fields within technology (design, engineering, and marketing, for example) do not require degrees or formal education, and would instead place a strong emphasis on hands-on experience and projects in the real world. This is particularly true in the field of user experience design.
A Masters graduate having a subpar portfolio will be more viable than those with strong UX portfolios who do not have a university degree.
What if belong to a totally different sector?
It is still possible, but it will take a combination of networking, education, and developing your own portfolio.
Is it necessary to learn coding or programming?
While coding is not a required skill, it is certainly beneficial to be at least somewhat familiar with the fundamentals.
In the future, you could be responsible of a design document, and you will be required to provide the developers with detailed information of what you'd like them to build in your place.
The Final Verdict
Once you have decided that you want to be a UI UX designer, it would be a better choice to start preparing at an early age. The best part of this course is impressive salary plans, future-proof job field, and work from home option. You can work from anywhere and work as a freelancer by finding clients online.
There is a range of websites where you can look out for companies who want to design their website or want any graphical job. Getting those projects and working at higher PayScale is a great option here. The only thing is, freelancing might pay you way more than a company would, but work from home is quite a lazy job. Most people find it hard to work on their own.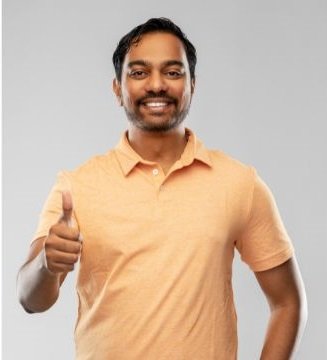 Rahul Kumar is a passionate educator, writer, and subject matter expert in the field of education and professional development. As an author on CoursesXpert, Rahul Kumar's articles cover a wide range of topics, from various courses, educational and career guidance.