From being a marine engineer to a marine biologist, working on the marine deck is one of the fascinating job profiles. Most people find this job attractive due to impressive salary packages, the opportunity to work on their passion, and exploring the world by traveling to far destinations.
A marine biologist plays an important role on deck and is one of the crucial members to work on several things. The key jobs are to conduct species inventories, preserving specimens, testing as well as monitoring sea creators, and so on. The list is quite wide and it surely increases the dependency on a marine biologist of other members.
The research part takes time and requires lots of experience to do all the things in the right manner. If you find the marine biologist job attractive and want to be a prominent choice during the interview, studying the right course, getting higher aggregates, having excellent skills and good communicational knowledge can come in handy.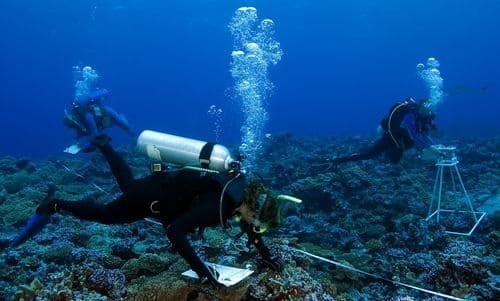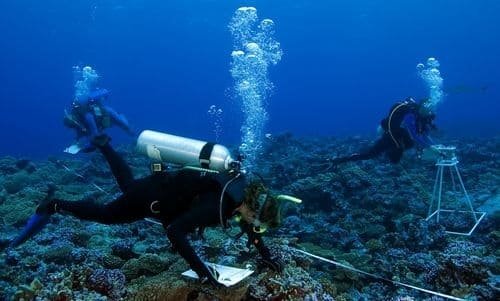 Here in this guidepost, we are explaining the journey from higher secondary education to becoming a marine biologist. The key topics we are focusing on in this post are related to eligibility, top courses, salary, top colleges, and other aspects. Let's begin by exploring the key topics –
Eligibility and Approach for Marine Biologist
Individuals can look after a wide range of course options to pursue to become a marine biologist. The job of a biologist is all about exploring species, their inventory, and such other things. So, pursuing different courses will lead to a different journey and job options. Below given are some of the courses that you can take into account. Meanwhile, we have added the eligibility criteria for each course –
B.Sc. in Marine biology
One of the easiest and most preferred courses by many students is B.Sc. in Marine biology and this course is optimal. The course period is three years and it is an undergraduate program. While pursuing this course, students will learn about several subjects of biology and biology. This course is designed for students willing to work on marine. After completion, of course, students can find better opportunities or they can consider going for the master program. M.Sc. in Marine biology is a two years course and it is the optimal choice once you have completed the undergraduate program.
Eligibility –
Students must have completed class 10+2 from a recognized board of India.
The student should have a science stream in class 10+2 with subjects Physics, Chemistry, and Biology.
The minimum aggregates required to get admission to a reputed college is 50% and above.
To pursue the master's program, students need at least a bachelor's degree in a relevant field.
Certificate Course in Marine Biology
The easy choice option for students who have completed their graduation and want to go for a marine biology course can look for the certificate. If you have completed graduate in a relevant field to marine biology then a certificate course of 6 months is good enough to get you the right job with ease. The best part is, getting the job is easy. However, if you want to add more skills then you can consider a long-term course for marine biology certificate and choose a top institute to grace your resume.
Eligibility –
Students must have a bachelor's degree in the relevant field of marine biology.
The minimum aggregates required to pursue this course differ based on the institution.
Phil in Marine Biology
One of the great choices that you get after completion of your higher secondary education is B. Phil in Marine biology and it is one of the optimal courses that candidates can consider. It is a three years course and it is divided into six semesters. By each passing year, you will be learning about the basics of biology. You will get to know about the theoretical part mainly and there is less practical knowledge taught during this course. However, it is the optimal choice if you are willing to go for M. Phil in the marine biology program. Doing the master's program will embrace your resume and it is a two years program so you must consider it.
Eligibility –
Candidates must have completed class 10+2 from the science stream from a recognized board in India.
Candidate must have science stream with subjects like Physics, Chemistry, and Biology in higher secondary education.
The entrance exam is conducted by top institutes and clearing the examination is necessary to get admission.
For a master's in philosophy program, students would have to complete a bachelor's degree in the relevant stream to marine biology.
Ph.D. in Marine Biology
Marine biology is a wide stream and there are many philosophy programs of the same kind. So, students get to choose the Ph.D. course in marine biology after completing their graduation program. It is a three years course and students can pursue marine biology. This course focus on the deep study of marine biology. Ph.D. stands for Doctor of philosophy and it is a top-tier level program that students can consider. Choosing a top college will be an excellent choice to pursue this course.
Eligibility –
Students who have completed their bachelor's and master's degree in marine biology can pursue a Ph.D. in marine biology.
The minimum aggregates required for the Ph.D. program depend upon the institute you are choosing.
Top Colleges to Pursue Marine Biology Courses
Whether you are willing to pursue a bachelor's in marine biology or a master's program, choosing a top college can increase your chances of placement. Top colleges get top recruiting companies and most students get jobs after pursuing the program.
So, if you are confused between that which college to choose, then you can look after the below-given options –
The National Institute of Oceanography, Goa
Kerala Agricultural University
Andhra University
College of Fisheries, Kochi
Chettinad Academy of Research & Education
The Madras Christian College
Kerala University of Fisheries & Ocean Studies
Among the top colleges, you can find that there are admissions based on the entrance exam and an interview round. You can visit the official website of a college or institute to learn about the syllabus and prepare for the entrance exam.
Job Profiles for Marine Biologist
There are many types of marine biologists that play an important role in the research part. If you are willing to be a marine biologist, then it would be a great choice to learn about the type of job roles and type of jobs also. Below given are some of the job profiles for a marine biologist –
Dive operations manager
Postdoctoral fellow
Consultant in marine ecology
Marine policy expert.
Marine biotechnologist
Marine ecologist
Marine biology technician
Reef restoration project manager
Research assistant
Environmental engineer
Fishery data manager
Professor in marine ecology
Oil spill response specialist
different job roles have different responsibilities. Based on the type of job you get, you are paid differently. These are surely the well-paid job options and you can also find a marine biologist who multi-task between these profiles. So, if you are a versatile marine biologist and you have plenty of skills, you get an upper hand.
What are the responsibilities of a Marine Biologist?
A marine biologist has a ton of responsibilities to look after. Based on the job, you are given an array of tasks. Some of the key job responsibilities that you would have to fulfill are as follow –
A marine biologist would have to conduct species inventories as well as monitor them throughout the whole period. Testing is the key part and learning about species exposure to the sea pollutant is a significant part of the daily routine.
It is necessary to analyze samples and ensure that everything is going right. All the samples are checked in a mini-lab on marine. It will help in the development of new researches.
The collection of samples is also a necessary part of the job and whole data will be used for further studies. Being accurate with samples, ensuring no mistakes, and coming up with highly accurate data is necessary.
There are many species at the danger of extinct and marine biologists focus on preserving specimens. There are times when marine biologists have to take samples of unknown species and test for diseases.
While the job of a marine biologist is always on marine and they spend a hefty time on research. So, they scuba dive to check endangered species, organisms and focus on their preservation.
One of the important parts of marine biologists is to conduct research and communication is the crucial factor here.
These are all the major job responsibilities that a marine biologist has to focus on daily.
Expected Salaries
A marine biologist gets different pay based on the type of job roles. However, a fresher on deck will get 3 lakh to 5 lakh per annum. After getting experience of few years, the salaries go to 6 lack to 12 lakh. A senior marine biologist will get pay between 15 lakh to 30 lakh per annum.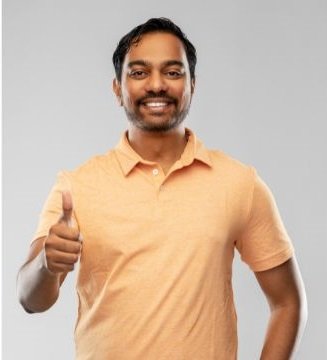 Rahul Kumar is a passionate educator, writer, and subject matter expert in the field of education and professional development. As an author on CoursesXpert, Rahul Kumar's articles cover a wide range of topics, from various courses, educational and career guidance.