6 Months Short Term Courses After B.Com 2022
Bachelor of Commerce is popular in India, and a lot of commerce students opt for B.Com. One thing to note is that in today's dynamic world, there can be a massive difference between the stream of your graduation and your career path. The markets are also very competitive, and it is somewhat challenging to find a good job. You need to have the edge over your competition to secure a better job than the crowd. One thing that can help you in enhancing employ-ability is the short-term courses after B.Com. You can opt for courses that will add value to your resume.
You can do many short-term courses in 6 months, and these courses can help you enhance the skills that you are interested in. You can take these courses when you are pursuing your degree, or you can pursue these courses after you have completed the course. Apart from giving you an edge over the competition, these courses can help you earn better. In this article, we have listed several short-term courses that you can pursue after B.Com in 2022.
Let us now move ahead and look at the options available to you. These courses can make a great difference when you are looking for a job after graduation. Even if you are planning to pursue post-graduation, these courses can help you a great deal. Lastly, these courses are also open for students from other streams, so do not worry about the spectrum of these courses. Go ahead and check out the details now.
6 Months Short Term Courses After B.Com
There are endless options that you have when it comes to the courses you can pursue after completing B.Com. These short-term courses are highly job oriented, and they can also help you get the skills that will help you a great deal. Check out the available options below.
1. Certificate in Accounting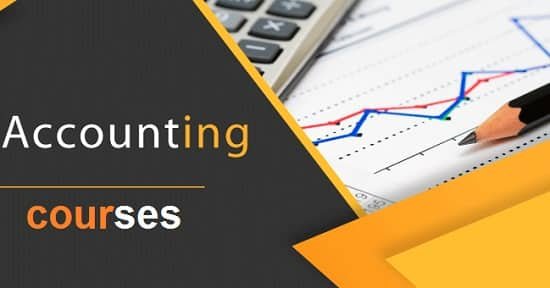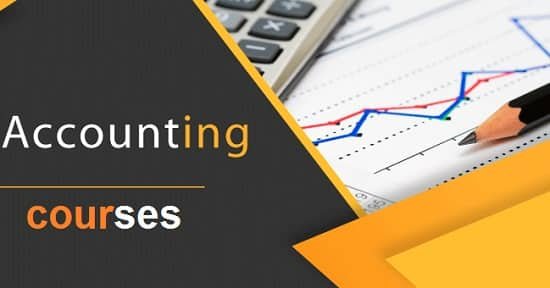 B.Com is a lot about accounting and accounting practices. If you wish to remain in the same field, you can pursue a short-term accounting course. There are multiple certificates available in accounting and taxation. Some of these certificates also focus on international accounting standards. If you wish to stay in the same field and looking for a course that will provide you with more accounting knowledge, you can choose one such course, and it will make a lot of difference for you. There are multiple variations available in the accounting certification course, and you have the option to choose your game.
2. Certificate in Banking & Financial Services
Many B.Com graduates prefer working in the banking industry. This offers a haven to the B.Com graduates as the job profiles are related to their subjects. In addition to this, the banking industry jobs are highly incentive-driven, so you can take advantage of the same. If you wish to work in the private banking sector and if you are finding it hard to crack interviews, then it is the right time for you to opt for a certification course in banking and financial services. These courses will equip you with the right knowledge required for working in the banking industry. Moreover, these courses will teach you about the wide-umbrella banking system as this is something that you are not taught in colleges.
3. Certificate in Digital Marketing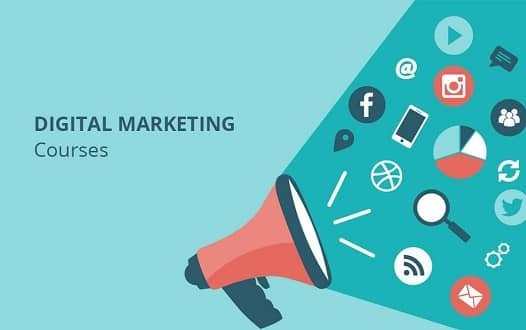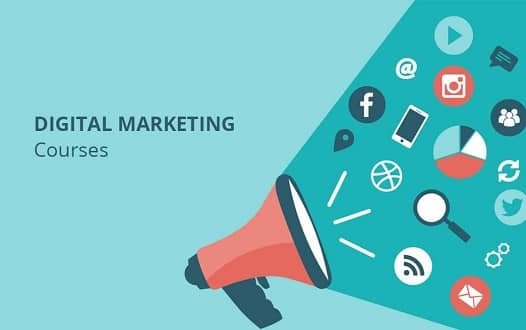 The next hot domain available to the students in Digital Marketing. The digital marketing domain has many jobs in the market, and a certification course in digital marketing will prepare you for these jobs. You will find it relatively easy to get a job after the Certification. Moreover, once you have experience in the digital marketing industry, you can work as a freelancer. You can even pursue MBA in Marketing later, and you will be able to secure a good package. So, if you have the slightest of interest in marketing, you can also consider a certification course in Digital Marketing, and it will help you a great deal in making a career in this field.
4. Certificate in Disaster Management
Another option available to students is a certification in disaster management. The fact is that the organizations are focusing on resiliency and disaster recovery is a part of it. If you also wish to work as a risk manager, you can pursue a certification course in disaster management. It will help you if you are working in admin roles. You can help the organization be resilient to disasters. Certification in disaster management offers you a holistic view of different kinds of disasters and how you can manage them. During the covid-19, disaster management has become even more critical.
5. Certificate in E-commerce
E-commerce is an industry that is making huge progress globally. There are Indian companies that are shifting their business model from brick & mortar to online stores. In such a case, the organizations are keen to hire graduates who know the e-commerce industries. After B.Com, you can also pursue a certification in e-commerce as it will help you get an edge while applying for an e-commerce company. This will also give you an advantage when you are applying for organizations that are under this transition. Overall, the field is excellent, and a certificate course in e-commerce can make you highly employable.
6. Certificate in Event Management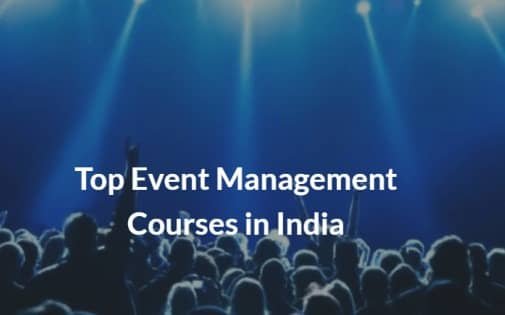 If you wish to change your career path a little and have an outgoing personality, you can also work in the event management domain. You do not need much for working in this domain, and Certification in event management can help you get a job in the domain. With a bit of experience and investment, you can also be in a position to start your business around event management. You can even choose a particular domain in event management like catering or any other field. The Certification will provide you with basic knowledge about the trade, and it is undoubtedly a great choice after B.Com.
7. Certificate in Financial Modelling
A field that has evolved massively in the last few years is financial modellings. The organization hire graduates who can help them in developing various financial models. There are a lot of certifications available in financial modellings, and you can pursue one of those. The differentiating factors between the different courses in financial modelling are what they deal with. Some deal with capital and money market, while others might deal with derivatives. If you are pursuing a certificate course in financial modelling, you can remain in the same domain, and you can improve your chances of getting a job. You can do financial modelling without any prior coding experience, so do not worry about learning a coding language.
8. Certificate in Office Management
Many of the B.Com students often work in the admin space. When you are starting a job in the office management space, there is a steep learning curve. With a course in office management, you can learn about the basic things. This certificate course is also aimed at improving your MS Excel skills required when you have a job in office management. If you have any plans to start a business, then a Certificate in Office Management might not offer you so much value for you. This certification course is for people who wish to work in the admin teams in the service sector.
9. Certificate in Public Relations
Many B.Com students are interested in public relations, and they would do anything to work in the domain. The good thing is that there are certification courses available in public relation that can prepare you for such roles. Go ahead and search a little about it, and it will be a fruitful career path.
10. Certificate in Retail Management
The retail sector is a significant employer for fresh graduates from B.Com. There are jobs available in different domains in retail management. You can find something in the finance department or even the accounting department. With a certification course in retail management, you can prepare yourself to work in the retail sector. This Certification teaches you about the various things about retailing, and these days, the new courses teach you about online stores as well. You can search for these certification courses in retail management, and it will undoubtedly make it easy for you to find a job in a short time.
11. Certificate in Rural Development
Many organizations are focusing on rural markets, which creates a need for students who know the rural sector. There are many bachelor programs in rural marketing and rural development, but what if you have already completed B.Com? If you have completed B.Com and are interested in market development or rural marketing, you can pursue a rural development certification course. This course will offer insights into the rural sector. This certification course will open doors for a lot of FMCG companies in India. The job may also allow you to travel to rural areas, which could be a dream job for many students.
12. Certificate in Stock Market
A stock market is a lucrative option for people who are interested in investments and the stock market. Now, you might want to learn about the fundamental analysis and technical analysis of the stocks before you jump in with real money. There are courses in the stock market that offer you the required knowledge, and it helps you develop the skills needed to step into the stock market. NSE offers such Certification, and those add a lot of value for you. You can even get a job with stockbrokers like Karvy, ShareKhan and many others. The jobs in this sector are also incentive-driven, and they offer you an excellent stage for personal and professional growth.
13. Certificate in Supply Chain
Supply Chains and logistics are the backbones of the industry. With increasing e-commerce sales, the dependency on the supply chain is also growing. If you wish to work in supply chain management after completing B.Com, you can opt for a certificate course in supply chain and logistics. Many institutes offer such courses, and the top recruiter in this sector includes Amazon, Flipkart, and many other such companies. Almost every organization is now hiring people in supply chain management to improve the efficiency of their operations.
14. Certificate in Wealth Management
If you wish to stay in the field of B.Com and if you wish to work in the banking industry, then we have yet another specialized course for you. Some of the institutes offer courses in the wealth management domain that will teach you about investment banking and dealing with high net-worth individuals from a banking perspective. Bank provides preferential treatment for such customers, and this field is also incentive-driven. You can easily earn anywhere between Rs 8 lakhs and Rs 12 lakhs after you start working as a relationship manager or a wealth manager in the bank. Do explore this field, and we are sure that you are going to love it.
15. Certificate in Web Designing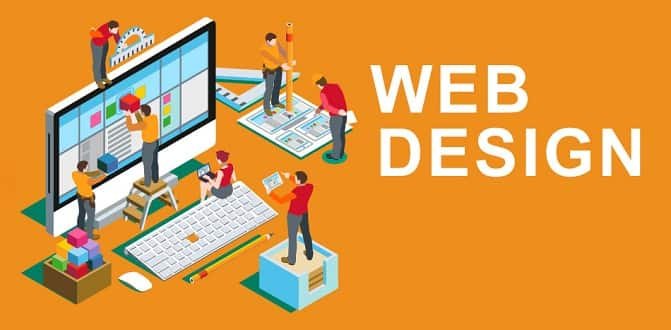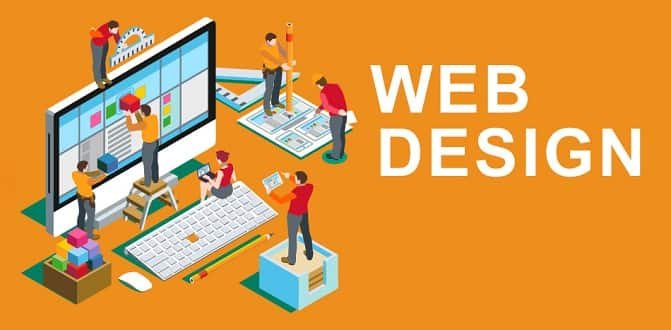 Web Designing is one of the hot fields, and there are many jobs available in this segment. You will find jobs with private firms, and you will also find a lot of assignments as a freelancer. You can work in different disciplines when it comes to web designing. You can provide web designing or offer maintenance services or security services to your clients for their websites. You can even do a short-term course for graphic designing, which will help you make interactive websites. The field is slightly off the B.Com course, but it is a field that is worth exploring.
Frequently Asked Questions
What are the best certification courses after B.Com?
B.Com is one of the most popular career options and has become the choice of many students in India. There are various long-term and short-term certification courses available that you should pursue after completion of B.Com. Some of them include:
Certificate in Digital Marketing
Certificate in Banking and Financial Services
Certificate in Accounting
Certificate in Event Management
Certificate in Financial Modelling
Certificate in Public Relations
Certificate in Retail Management
Certificate in Office Management
Is Event Management a Good Course?
If you are a B.Com student also have an interest in the professional course then you can pursue an event management course. It has become popular these days in India. This course is available at diploma, certification, master and post-graduate levels. It doesn't require a large investment and provides a lot of independence and flexibility to work. If you have an interest in learning organizing events and have good communication and organizations skills, you can make a good future in this field.
What are the job profiles for B.Com Degree Holder?
After completing B.Com, graduates can work at different job positions as per their knowledge, qualification and interest. Here is some top job position that you should consider:
Import-Export Manager
Tax Consultant
Finance Consultant
Accountant
Banker
Insurance Consultant
Auditor
What are career options after B.Com?
B.Com is a good career option in terms of future growth and scope. Thus, it is a vast field that offers a wide range of opportunities to their candidates. Moreover, it helps in developing knowledge in the core commerce subjects like accounting, costing, taxation, business and economics. These are common one which would help you to find a reputed job if you have good knowledge about that. This field requires skills and knowledge. There are job areas like Accounting, Stock Market, Capital Market, financial planning who helps you to grab a better job as per your interest and preference.
Are B.Com certification courses easy?
Certification courses like digital marketing, event management, e-commerce require skills whereas certification courses like disaster management, supply chain, rural development, and wealth management, financial modelling requires proper knowledge, hard work, dedication and years of experience. These certification courses help you to seek jobs not only in India but abroad as well.
Can I pursue a certification course in the stock market?
Yes, there is a 6-month certification course after B.Com. You can pursue it for gaining knowledge about your respective field. In India, this course is offered by NSE.
Final Verdict
These are some of the best courses available after B.Com, and you can pursue them as per your interest. You can choose to work in an organization after completing these courses or choose to work as a freelancer. Courses like the one in digital marketing and web designing have a lot to offer when it comes to freelance projects. This way, you will get a good start if you wish to establish your own business or if you wish to be your boss. If you need any more information about these courses or anything else, do not hesitate in writing to us.