B.A.B.L. is popularly known as Bachelor of Arts, Bachelor of Law. The program is relatively popular among students after they complete their 12th class. It offers them a dual degree which enables them to step into the law framework. A student has an option to choose between different domains in law. It provides the student with the required flexibility and choice in his career. If you are interested in law, you can also opt for the B.A.B.L. course, and we are sure that with consistency and hard work, you will be able to make a successful career in the field.
Many Indian institutes are offering this course, and hence you have a lot of options for B.A.B.L. The course is not just theoretical knowledge, but you get to participate in training sessions, mock drills and case studies. The course helps you in the development of the personality, and you will notice the difference yourself. As mentioned earlier, you get a dual degree in this course, and the total duration is five years. There are many different subjects taught to the student during the course, and we are going to discuss all the aspects of B.A.B.L. Check out the sections below, and you will find all the details you are looking for.
B.A.B.L. Course Details
| | | | |
| --- | --- | --- | --- |
| Course Name | Course Duration | Course Type | Course Type |
| Bachelor of Arts, Bachelor of Law | 5 Years | Aftrer Class 12th | Undergradute |
B.A.B.L Course – Introduction & Basic Details
We have already talked a lot about B.A.B.L. We want to share some more information about the course, and in this section, we have covered the same.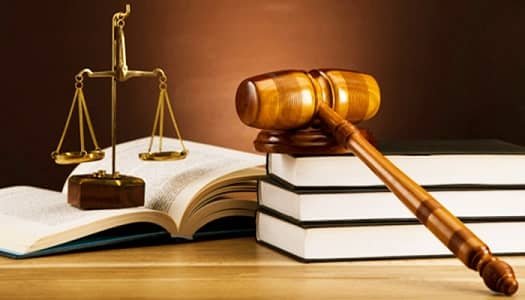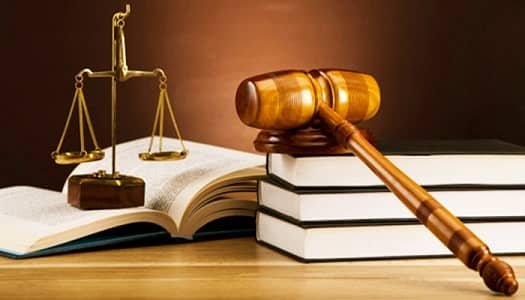 This is a dual-degree course, and the total duration of the course is five years.
You get a degree in administrative law, and you can then focus on different domains like labour law, criminal law, civil law, administrative law, tax law, corporate law, patent law and other forms of law.
The course covers subjects from arts as well as law. We have listed the subjects later in this article.
The degree and the teaching methodology are not just restricted to classroom teaching, but it also has many training sessions, moot courts, and other interactive sessions.
During the course, the student learns about the practical application of the knowledge they gain in the classroom.
It is easy to find a job after completing a B.A.B.L. course, and the demand is on the rise. A lot of companies also hire B.A.B.L. graduates and place them in their legal teams.
B.A.B.L. Course Eligibility Criteria
We have shared the basic details about the B.A.B.L. course. If you are interested in pursuing B.A.B.L., then the next important thing is to check your course eligibility. We have listed the eligibility criteria for the course below, and you can check out the same. You should note that the eligibility criteria would vary from one institute to another, and hence, you should also verify the details on the college website.
The student should have completed 10+2 from a recognized institute.
The candidate should have scored at least 50% marks in 10+2. For some institutes, the candidate is required to achieve 60% on the board.
The candidate can be from any stream in 10+2. The candidates with science, commerce or humanities can get admission in B.A.B.L. course.
Most colleges do not have an age limit for the B.A.B.L. course; however, some colleges have an age limit. We recommend you to check out the same with the college.
Some of the skills that you need to succeed in the field are

Ability to Work Long Hours
Confidence & Intellect
Fluency & Clarity of Speech
Hard Working & Patience to Research
Judgement of Situation & People
Objectivity, Persuasiveness & Convincing Power
Presentation Skills
Integrity & Ability to analyses Facts
B.A.B.L. Course Admission Process
After going through the eligibility criteria, you would have understood if you are eligible for admission in B.A.B.L. or not. If you qualify for the course, you can take a step further, and you can start with the admission process. Go ahead and check out the details of the same in the points below.
Admission in B.A.B.L. is mostly not offered based on the marks secured in 10+2, but that criteria make the candidate eligible for the entrance exam.
As listed in the previous point, admission is offered based on the entrance test, so you would have to go ahead and register yourself for the entrance test.
You can check what all entrance tests are being accepted by the institute of your choice. Once you register for the entrance test, you will have to wait for the admit card and the registration to close.
Now, on the day of the exam, you will have to appear in the exam, and after that, you need to wait for the results.
Shortly after, the college will publish the cut-off list. You can check where you will be able to get the admission. Once that is done, you will have to appear for the counselling session.
Post counselling session, the admission is finalized, and you would need to complete the formalities to close the admission. The formalities would include verification of documents, submission of fee and acknowledging the rules of the university.
The entrance test to watch out for includes LSAT, C.L.A.T., A.I.L.E.T., MH C.E.T., I.L.S.A.T., L.A.W.C.E.T. and many others.
You might still come across some of the colleges that offer admission on a merit basis. For such colleges, the process remains the same as the listed above; the only difference is that the entrance test is replaced by selection criteria, which is further governed by the marks that the candidate scored in 10+2.
B.A.B.L. Course Subjects
Many students love to know about the subjects they are going to study during the course duration. This section lists all the courses that the student will study in the five-year duration. You can check out the details below.
Year 1
Administrative law
Advocacy Skills
Banking & Insurance Law
Business Law
Code of Civil Procedures
Code of Criminal Procedures
Constitutional Law
Corporate Law
Criminology
Year 2
Comparative law
Dissertation
Drafting & Pleading
Economics
Election Law
English & Legal Language
Environmental Law
Foreign Language
Forensic Law
Year 3
Healthcare Laws
Human Rights Law
Indian / World History
Indirect Taxes
International Refugee Law
International Trade Law
Labour Laws
Land Laws
Law & Technology
Law of Crimes
Law of Evidence
Political Science
Poverty Law
Property & Security Law
Women & Law
Year 4
Emerging Areas in the law of Evidence
Law of Crimes IV & V
Liberalization & Related Issues
Method of Proof of Facts
Public Finance
Supreme Courts Visits
Year 5
Arbitration & Conciliation
Concept of A.D.R.
Interim Orders
Initial Steps in a Suit
International Perspective
Negotiation & Mediation
B.A.B.L. Course – Best Colleges & Fee
You have been through the subjects you will study in B.A.B.L., and you have also been through the information about the admission process. If you are not sure about the college you should enrol in; then we are here to help you. In this section, we have listed the top law courses colleges. Check out the list below.
Aligarh Muslim University
Banaras Hindu University
Christ University
Dr Ram Manohar Lohiya National Law University
Gujrat National Law University
ILS Law School
P. University
Jamia Millia Islamia
Kalinga Institute of Industrial Technology
A.L.S.A.R. University of Law
National Law Institute
National Law School of India
National Law University
OP Jindal Global University
Punjab University
Symbiosis Law School
The Rajiv Gandhi National University of Law
The West Bengal National University of Juridical Sciences
The fee is very subjective, and it can vary from one institute to another. The minimum course fee that we came across was Rs 30,000 per annum, and the maximum that we came across was approximately Rs 3 Lakh for one year. You can also get a student loan for education, which can help you fund your education.
B.A.B.L. Course – Career Prospects
The career prospects after B.A.B.L. are very bright. The course is popular, and it helps you by opening up a host of employment opportunities for you. There are multiple opportunities in the government and private sectors. Since it is a dual-degree, you get advantages of that as well. You can appear for Civil Services or Public Services Exam. You can even appear for State Legal Services Exam to get a job in the government sector. This job sector is very lucrative, and many private-sector firms hire students after they complete B.A.B.L. You will find consultancies, banks, M.B.C.s, tax audit firms, etc., hiring the graduates after the B.A.B.L. course.Some of the top recruiters after B.A.B.L. are listed below.
Amarchand & Mangaldas & Suresh A Shroff & Co.
Anand & Anand
Z.B. & Partners
Desai & Diwanji
S.K. Legal
Economic Laws Practice
J Sagar Associates
Khaitan & C.O.
Lakshmikumaran & Sridharan
Lexis Nexis
Luthra & Luthra Law Offices
Platinum Partners
S&R Associates
Shardul Amarchand Mangaldas & Co.
Talwar Thakore & Associates
Trilegal India
If you do not wish to work after B.A.B.L., then you can also opt for higher education.  You can pursue L.L.M., which is known as Master of law, and you can also pursue MPhil in Law. There are many Indian and international universities offering these courses. If you are interested in the business side, you can even pursue M.B.A. in Business Law. To enhance the knowledge and skills, you can opt for some of the certifications and short-term courses available after B.A.B.L.
B.A.B.L. Course – Job Designation & Salary
You have seen the list of top employers in the industry. We are sure that you would also be worried about the job designation and the salary you will get. The starting salary after the course for a fresher can be anywhere between Rs 2.5 lakhs to Rs 5 Lakhs. It depends on the organization that you have been shortlisted for. Some of the organizations may even offer up to Rs 9 Lakh to a fresher candidate.
Moreover, as you grow and gain experience, you will be able to get better pay. The salary would vary based on the professional experience and the college you have studied from. Below are some of the popular law profiles that you may land up with a job in.
Advocate
Junior Lawyer
Law Associate
Law Lecturer
Law Officer
Lecturer
Legal Administrator
Legal Advisor
Legal Associate
Legal Counsel
Litigator
Magistrate
Notary
Paralegal Private Practice
Solicitor
State Prosecutor
Frequently Asked Questions
How does a BA BL program differ from regular degree programmes?
Usually, Undergraduate degree courses like B.Com, BA, B.Sc, take a 3-year duration for completion. On the other hand BA, BL is a 5-year dual degree programme pursued after completion of 12th. The regular degree courses taught about the specific field but this dual degree course covers subjects from the law as well as arts. Students can save their time by doing this dual degree course.
What are the admission requirements for the BA BL course?
Before applying for this dual degree course, candidates must have passed their 10+2. And then register for the entrance exam. Once you registered for the entrance exam, you will appear for this exam after collecting the admit card. You should secure your seat in the cut-off list which is formed by the respective college or institute. Next, you will have to appear for the counselling session and have to complete the rest of the formalities.
What kinds of job opportunities are available after completion of the BA BL?
On successful completion of the BA BL course, candidates will get lucrative job opportunities in both the private and public sectors. If you have good knowledge and have years of experience, you will be hired easily and may offer up to Rs 6 lac salary package. There are some of the popular law job profiles that you may choose: Junior Lawyer, law associate, advocate, legal administrator, lecturer, lawyer, law officer, litigator, notary, state prosecutor, solicitor, paralegal private practice, legal advisor, legal counsel, legal associate, etc.
Does the Dual Degree course (BA BL) include any skill set/ training?
This dual degree course requires strong knowledge of orders and law also basic knowledge of various subjects like geography, history, English, Hindi which would choose by you in class 12th. Apart from theoretical knowledge, candidates must possess certain skills. Some of them include:
Patience to Research
Confidence and Intellect
Clarity of Speech and Fluency
Presentation Skills
Judgement of Situation
Convincing Power
Ability to Analyses facts
What is the average salary package after the BA BL programme?
Fresh graduates can easily earn 4, 00, 000 to 5 lac monthly. Moreover, your salary package depends upon your experience and knowledge. After doing this course, you can also work individually & earn approx 9 lac monthly or work with a legal firm. Various legal firms in India recruit junior legal officers for their regular legal works.
We have covered all the information about the B.A.B.L. course. We are sure that you would have found this information useful in deciding the course you wish to enrol into after 10+2. You can do your research, and you can also explore other options. If you want to pursue B.A.B.L., then we would recommend you to join an institute that will help you in preparing for the B.A.B.L. entrance exams. This way, you will be able to score better and secure a better college. Better the college, the better the job prospects would be. You can give it a shot, and we are sure that you will succeed in the profession. If you need any other information about B.A.B.L., you can reach out to us, and we will help you with what you are looking for.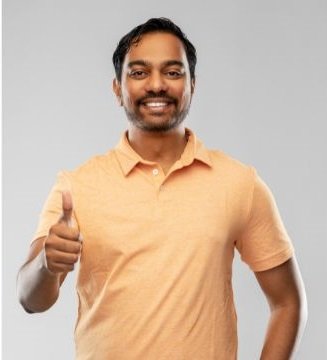 Rahul Kumar is a passionate educator, writer, and subject matter expert in the field of education and professional development. As an author on CoursesXpert, Rahul Kumar's articles cover a wide range of topics, from various courses, educational and career guidance.