The world that we see along functions quite differently underneath. The hoards of companies and others that are running around and functioning have a different work mechanism altogether. Its when we scratch the surface that we happen to see the faces that work for the efficient performance of it. CS or Company Secretary is one such name that pops up when it comes to these things.
Regarded as one of the most principal posts of the company, Company Secretary acts as the main link behind the efficient performance and administration of the company. And it's something that every company whether it's a listed or non listed requires.
We here take on the Company Secretary course and try to seek details of the course. We here will look to complete details, eligibility, syllabus, duration, fees and much more. Read along.
What is Company Secretary?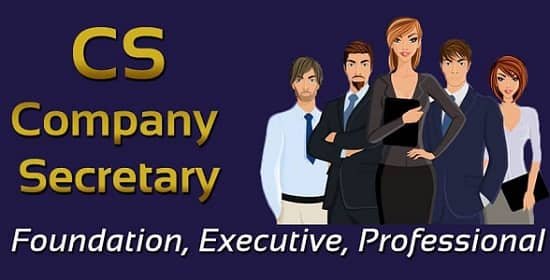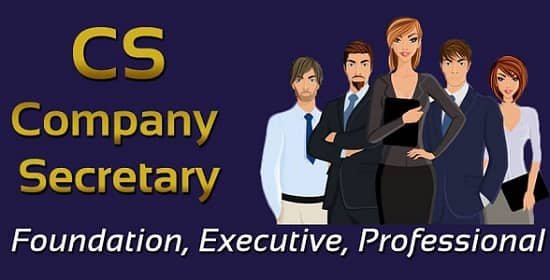 Company Secretary or a CS as we shortly acronym it for is a person residing in the premier post who is responsible in whelming the company towards a complaint nature. There are plenty of compliance that a company needs to fulfill in regards to the regulatory and the statutory norms and only when these are complied can it be the smooth operation of the company. CS involuntarily acts as one of the advisers of the Board of Directors.
In India, whether it's a listed company or a non-listed one, every company needs to have a CS appointed either in form of managerial capacity or an administrative capacity. They helps to stay tuned with any changes in regulation and any impeding provisions that the company needs to be in line with.
CS is a quite challenging profession and is equally rewarding too. It is one of the as we call it premier positions and is highly regarded by all fraternity. A qualified CS is known to be a master in compliance laws, corporate laws, corporate governance, company regulations, corporate decision making and much more. They stand as a prestigious group of people with highly regarded professional degree.
How can you become a CS?
The journey to becoming a CS begins with the registration under the tutelage of Institute of Company Secretaries of India (ICSI), the apex body of CS in India. ICSI is the core apex body that develops, guides, teaches, trains and provides the membership for the CS students once they complete the duly course. ICSI itself is established under the act of Parliament and thus is the only body with the supreme authority for marking a CS rules.
ICSI awards the degree of CS to those students who complete their course and attain the Associate membership. After that you can be known as the dignified Company Secretary. The different stages of CS fields that a student needs to pass are Foundation, Executive and the Professional program. After they happen to complete this then they can go for the 15 months of training which needs to happen either in a company that is sponsored by ICSI or under any practicing CS.
This 15 months of training normally starts after they complete the Foundation and the Executive level of exams. And in between also they need to appear for a few training and more to complete their course. The candidate once they complete all their course and all can then go for the registration of themselves as an Associate Member of ICSI and be a bonafide person.
This was a brief detailing of the course with further description to be looked into down below here now. Read along.
Course details of CS
As we aforementioned there are three different stages of CS as:
Foundation Program
Executive Program
Professional Program
We will look at the eligibility criteria for these programs down below now:
Eligibility Criteria for different levels of CS
As we know there are three different levels of CS course and the eligibility criteria differs in between. Any person who has completed the class 12 or any equivalent study can go for the CS Foundation program. The student can then enroll and take along the Foundation to Executive to Professional level.
However ICSI also gives another route and a privilege for people who have completed the graduation program. They can directly enroll themselves in the Executive program and get exemption from doing the Foundation program. We will look to specify the details for them down below here.
The candidate needs to have completed the class 12 or any equivalent study from a recognized board. They can be from any stream be it science, commerce or arts.
Any graduate candidate can apply to partake directly into this level or the candidate can enroll into Foundation and then pass it to reach the Executive program.
The only way to enter into the professional program is to clear the executive level of CS and then the candidate becomes eligible for it.
Syllabus for CS
Down below we will look at the syllabus of CS and the detailed subject that one needs to learn so that they can become a CS. Read along. Normally the syllabus starts with the Foundation course where you need to learn the initial subjects that core around accountancy, law and economics and slowly as you reach the Executive level you read mid-level course and later on you go for the advanced courses. Here's detailed syllabus of it.
Foundation course
Business Economics
Business Environment and Law
Fundamentals of Accounting and Auditing
Business Management, Ethics and Entrepreneurship
Executive Course
Module 1
Company Law (Module 1)
Economic and Commercial Laws (Module 1)
Cost and Management Accounting (Module 1)
Tax Laws and Practice (Module 1)
Module 2
Company Accounts and Auditing Practices (Module 2)
Industrial Labour and General Laws (Module 2)
Capital Markets and Securities Laws (Module 2)
Professional Course
Module 1
Advanced Company Law and Practice (Module 1)
Secretarial Audit, Compliance Management and Due Diligence (Module 1)
Corporate Restructuring, Valuation and Insolvency (Module 1)
Module 2
Information Technology and Systems Audit (Module 2)
Financial, Treasury and Forex Management (Module 2)
Ethics, Governance and Sustainability (Module 2)
Module 3
Advanced Tax Laws and Practice (Module 3)
Drafting, Appearances and Pleadings (Module 3)
Elective Subjects (Choose any 1 out of 5)
Banking Law and Practice (Elective subject)
Insurance Law and Practice (Elective subject)
Capital, Commodity and Money Market (Elective subject)
International Business-Laws and Practices (Elective subject)
Intellectual Property Rights – Law and Practice (Elective subject)
Admission and Registration Process for CS
The admission for CS course is open throughout the year and the candidate can get admission into this course at any time. The policy of ICSI is that the exams will be held during June and December twice every year. Although the admission is open throughout, there is a cut off date for exams if the student wants to appear in subsequent exams.
We here look at the different cut-off dates for admission and exams.
The cut off date is 31st March if a candidate wants to take part in December exam and is 30th September for June Exams.
The cut off date is 28th February is you want to appear for both the modules of exams in December and 31st May if you want to go for single module. If you want to give exams next year then you can get cut-off till 31st August for both modules exams in June next year and 30th November for single module exams of June next year.
What is the fees for CS course?
The fee structure changes accordingly depending on the program. The fees for courses is divided as:
Rs 4500 INR
Rs 9000 for commerce students, Rs 12500 for CPT passed students, Rs 10000 for non-commerce student and Rs 8500 for those who have passed Foundation of CS.
Rs 12500 for students.
For exams
A candidate can go for the exams twice in a year in the month of June and December. The exam form needs to be filled till 25th March for June exam and 25th September for December exam. The fees for exams are as
Rs 1200 INR
Rs 1200 per module of exam.
Rs 1200 per module of exam
What is the pass criteria?
A candidate can appear for exams in English and Hindi levels and they can go for the exams twice a year. They have to score a minimum of 40% marks in each subject to pass and then they need to get 50% aggregate marks in total.
What are the different training under CS course?
A student during their time of course needs to go for different trainings like:
Computer skills training
Student induction program
Executive development program
Professional development program
Management Skills Orientation Program (For 15 days)
Internship training under CS or company sponsored by ICSI
What is the career prospects after completing CS?
A CS is a highly qualified post and it is skillset which means that you know plenty of company laws and governance. It also means that you are an expert in the matters of corporate governance and the ways to conduct the company into a highly functioning role. They also happen to know details of Companies Act and much more.
As such plenty of companies be it on private sector or government sector requires a CS with them. They are hired by many firms likes law firms, consultancies, corporate houses, MNC's, industrial firms and much more. They are offered a salary of around Rs 3-5 lakhs on an average scale.
Company Secretary Frequently Asked Questions
What is the duration of the Company Secretary course?
Basically, there are three levels in the Company Secretary course like Foundation Level, Executive Level and Professional Level. You can complete each level in one year and then you can complete the entire course in three years. But if you take longer to pass all the subjects in each level, then it is going to take longer for you. But it can be completed in three years minimum.
How many attempts are allowed in each level of Company Secretary course?
You can attempt the exams for six times in Foundation level, ten times in the Executive level and ten times in the professional level. So, you will have to complete all the subjects in each level within the given number of attempts.
What is the age limit for pursuing Company Secretary course?
There is no age limit for this course and so anyone can pursue it according to their choice.
What will be the starting salary of a person who completes the Company Secretary course?
The starting salary of the Company Secretary will depend on the company where you get hired. Usually, it is going to be between three lakhs to five lakhs per annum at the very beginning of your career.
CA course is tougher when compared to the CS course. The CA entrance exam is easy for you to crack, but the CS is not. But when it comes to completing the course, you will be able to complete CS easily. Both of them are good and tough course, but in comparison, the CS course is much easier.
What will be the course fee of Company Secretary Course?
On an average, the course fee is going to be between Rs 4,000 to Rs 15,000 per year based on the level you are in. It will also differ based on your educational background as well.
I have completed by B. Com. So, can I join CS course?
Yes, you can get admission in Company secretary course if you have completed your B.Com course. In fact, you will be able to get into executive level directly without completing foundation level of CS program.
What will be the career options after CS course?
You will be able to receive several job opportunities from different sectors, which include both public and private sectors. So, you need not have to worry about career at all.
So here we looked at the detail briefing and the aspect of Company Secretary course along with the details of syllabus, fees, career, scope and salary. We hope this information will come useful for all.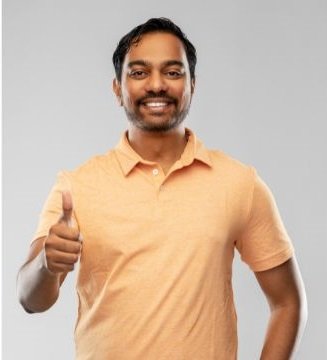 Rahul Kumar is a passionate educator, writer, and subject matter expert in the field of education and professional development. As an author on CoursesXpert, Rahul Kumar's articles cover a wide range of topics, from various courses, educational and career guidance.