You might have often heard the dialogues like 'My baby is going to be a doctor' or 'you look like a doctor' popularly pronounced in our country. Your parents start deciding your profession right after you are born. However, the real self of a person is known by his/her attitude, personality, interest, skills, and knowledge. Therefore, most of the people do not stick to their dream job of childhood. You can analyze yourself better when you reach puberty. All the students who aspire to join the medical field are a blessing to the coming generation. Being a doctor in our country will give you supreme respect and designation. However, what matters the most is that why do you want to be a doctor?
We are going to discuss the various types of medical courses available in our country. However, before proceeding to that, let us have a quick moralizing session with all the students who wish to get into the medical fraternity. Being a doctor is a huge responsibility. One must have some of these skills to be a good doctor- quirkiness, communication skills, apprehension, patience, decision making, leadership quality, and maintaining long hour work mode. There are plenty of medical courses in our country to choose from. As a student, many people do not know the availability of different types of courses. Most of them focus on being a mainstream physician. But, there are other alternatives for MBBS as well. To explore and know more about it, we have a compilation of all the medical courses that you can pursue down here.
Usually, after finishing your 10 + 2, you won't get enough time to judge which stream is better for you. Therefore, it would be much better if you start aiming for your goal and preparing for competitive exams. Some students pick the wrong course in a hurry, which results in a lack of interest in the job that they pursue for a lifetime. Such people have high chances of having disturbed peace of mind. Therefore, to get 100 percent satisfaction, you must be aware of the course that you choose.
 Studying medicine is like being reasonable and logical to every part of your body. If you lack proper knowledge about the subjects and courses to pursue after higher secondary school, we will guide you through it. Don't worry if you do not have someone from medical background at your home. Deciding impulsively can impact your decision later. Be wise, and select a course patiently for a better life ahead. Here are some of the top medical courses available in our country: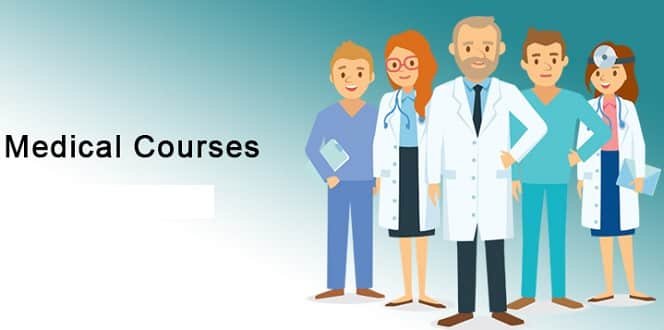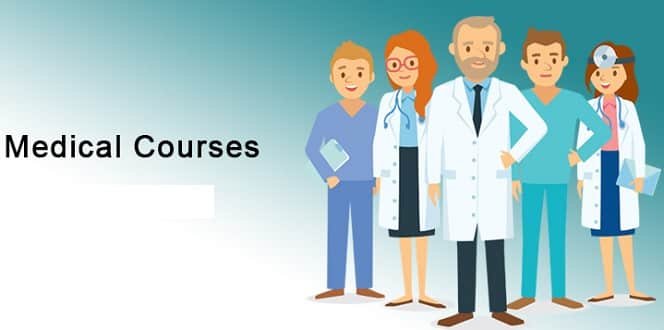 1. Bachelor of medicine and bachelor of surgery (MBBS)
It is one of the most demanded and top-ranked courses in our country. If you want to be a medicine or surgeon, you need to clear up the MBBS as a UG course to get admission into PG. Pursuing this course is the first step towards achieving your dream job. Here are some of the things that you all must know before choosing this course:
Competitive exams to qualify- NEET UG
Duration of the course- 5 and a half year (one-year compulsory internship included)
Fee requirement- depending upon your marks in NEET-UG, you will either get a government or a private medical college. The fee ranges from 50,000 to 15lacks per annum.
Eligibility criteria- i) you should clear the higher secondary with an aggregate 50 percent or more result.
ii) You should qualify for the NEET-UG.
2. Bachelor of dental science (BDS)
The BDS is the second most well known medical course in our country. It is usually believed that students who do not qualify for MBBS go for BDS. But, many of them voluntarily pick this course. Therefore, there should be no discrimination related to any course. It usually aims at studying the structures, functions, diseases, and management related to teeth and oral cavity. Here is some information about the BDS course:
Competitive exams to qualify- NEET UG
Duration of the course- 5 years, including one-year compulsory internship.
Fee requirement- Depending upon the institute you get into, it will cost you around 25000 to 10 lacks per annum.
Eligibility criteria- The eligibility criteria for BDS is similar to MBBS. However, you can get admission into a dental college in a lesser score in contrast to BDS.
3. Bachelor of Ayurvedic medicine and surgery (BAMS)
The bachelor of ayurvedic medicine and surgery has its roots connected to ancient India. The Ayurveda itself is a Sanskrit term comprising of two words- 'Ayur' that represents life & 'Veda' that means science. The study that deals with the knowledge of curative and preventive aspects of a disease using the natural herbs is known as Ayurvedic. If you are curious to know about the Indian mythological treatment, here is how you can get into BAMS:
Competitive exams to qualify- NEET, EAMCET, Assam CEE
Duration of the course- 5 and a half years
Fee requirement- 20,000 to 4 lacks per annum
Eligibility criteria- The eligibility criteria for most medical courses demand 50 percent or more in higher secondary school. Also, qualifying the respective competitive exams.
After becoming a BAMS doctor you can practice medicine and surgery and have a setup of your own. People who do not get treatment for allopathy mostly look for organic medicines. Also, people prefer herbal medicines to avoid the side effects these days. All thanks to the god of Ayurveda!
4. Bachelor of Homeopathic medicine and surgery (BHMS)
The primary aim to discover homeopathic medicines was to reduce the occurrence of adverse effects by a medicine. Therefore, homeopathic medicine will not react adversely to a healthy person otherwise. Most of the people prefer homeopathic over allopathic medicine due to this reason. As the resistance to tolerate ill effects of a disease are lesser in some people, a simple one can prove to be fatal.
Therefore, in our country, the widespread setups and clinical practice of homeopathy is popular. Here are some information about the students who want to pursue this course:
Duration of the course- 5.5 years, including one-year compulsory internship. (either from your college or other after getting permission)
Exams to qualify- NEET, CET, and private institutional exams.
Fee requirements- 30,000 to 4 lacks per annum.
5. Bachelor of physiotherapy (BPT)
The physiotherapists are the doctors who deal with the curing of physical problems like joint pain, muscle stiffness, rigidity, and follow-up after primary surgeries to restore or improve the function of your body. The scope for physiotherapy doctors is increasing in our country every coming day as people are opting for it in a widespread manner. Therefore, if you want to pursue the degree of physiotherapy, here are some requirements:
Duration of the course- 4 and a half year
Exams to qualify- NEET, state-level CETs, JIPMER, IPU exams, and other private institution exams.
Fee requirement- 15,000 to 90,000 per annum.
6. Bachelor of veterinary sciences and animal husbandry (B. V. Sc. & AH)
In recent years, the love and affection of people towards pets is immensely growing. They also require medical treatments and routine checkups as humans. But, can you imagine the scenario of a hospital where the animals and humans are treated? It would be much more messier than you can ever imagine. Therefore, the practice and setups for veterinary doctors are different from that of other medical courses. Here are some information about it:
Duration of course- 5 years
Exams to qualify- 12,000 to 1 lack per annum
Fee requirement- AIPVT and NEET
7. Bachelor of Science in Nursing (B.Sc. Nursing)
Nursing is the most basic medical course in our country. It deals with admission, follow-up, pre and post-op care of the patients. Can you imagine the stress on doctors in the absence of nursing staff? When a doctor manages patients in OPD, the nurses are the individuals who take care of the in-patients department of the hospital. Therefore, it is one of the most necessary medical courses in India. Here are some details about the nursing course:
Duration of course- 4 years
Exams to qualify- AIIMS. B. Sc, AFMC. B. Sc, and other exams of private institutions.
Fee requirements- 10,000 to 80,000 per annum.
Read Also: Nursing Course After 10th & 12th In India
8. Bachelor of naturopathy and yogic science (BNYS)
It is a new and unique course that is rapidly developing in our country. People who love the self-healing mechanism of the body should choose the BNYS course. It is interesting to know how the human body has self-healing strength without using medicines.
Duration of course- 5.5 years
Exams to qualify- 10 + 2 with merit
Fee requirements- 8000 to 50,000 per year
Conclusion:
We hope that after thoroughly going through each course, you have made up your mind. One should be obliged to choose the medical stream. There is nothing higher deed than serving the human population. One will get thousands of well-wishes every moment you save the life of a patient. Moreover, our country demands more number of medical practitioners to tackle situations like pandemics and other emergencies.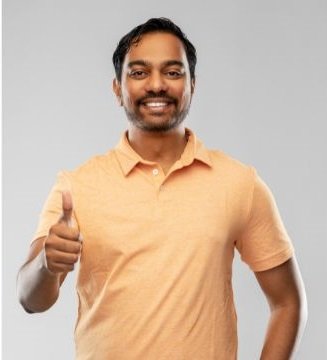 Rahul Kumar is a passionate educator, writer, and subject matter expert in the field of education and professional development. As an author on CoursesXpert, Rahul Kumar's articles cover a wide range of topics, from various courses, educational and career guidance.