PCB Stream Overview – PCB is among the most career-oriented and sorted out course streams to choose for after your 10th. The excellent job opportunities in the field, different degree courses to choose from, and a great salary expectation make the PCB students viable to earn great reputation and money in the future.
PCB typically contains Biology as the main subject and is primarily chosen by those students who are looking forward to become a doctor in the future. However, becoming a doctor isn't the only choice for PCB students. There are numerous other career options available to the students who have done their schooling with Biology as the main subject.
In this article, we are going to talk about the PCB stream in detail, the subjects you are going to learn in two years, and the graduation/post-graduation options available to you after completing the school. So, if you are in the stage of choosing a subject for 11th and 12th class, this article will be a perfect read for you. Stay with us until the end of the article and get all the needed information about the PCB stream.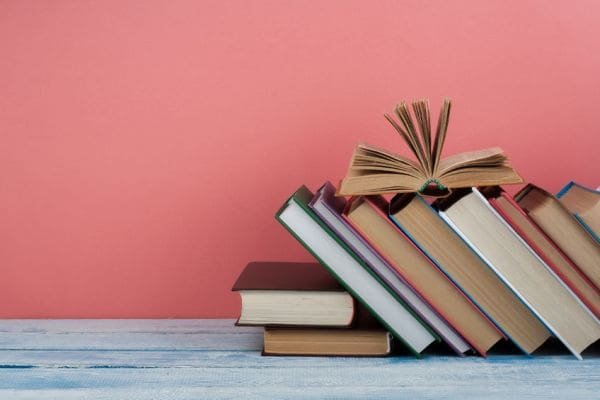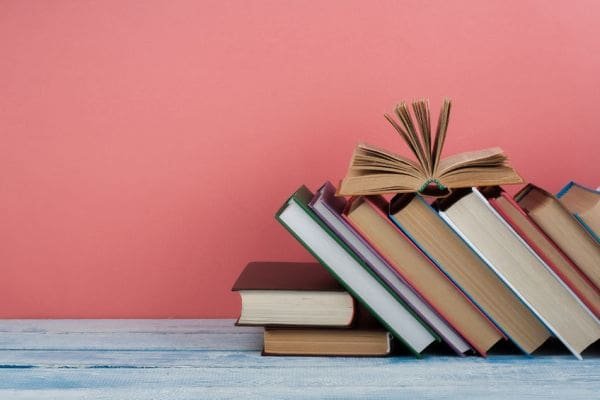 PCB: Topics that you are going to learn in two years of schooling
Biology is itself a vast subject to learn. There are tons of topics that you can learn in it and almost every single topic has a great impact when it comes to the career. And though the topic may be finalized by the board you are in, some of the most common topics that you are going to learn about while you are in school are
Structural Organization in Animals and Plants
Reproduction
Biology and Human Welfare
Ecology and Environment
Biotechnology & Its Applications
Human Physiology
Along with Biology, the other two subjects that you are going to learn during your schooling are Physics and Chemistry. These two subjects are base of any graduation/PG course that you are going to learn afterward and can be extremely helpful in scoring well in the final exams. So, instead, Biology would be the main subject you are going to learn while in school, these two additional subjects are also extremely important for you. So, be sure to provide enough attention to these subjects to gain a better overall knowledge and get better career opportunities after your degree.
Apart from biology, physics and chemistry are also the scoring subjects and have a good scope in the entrance examinations for different medical courses. Some of the subjects that you are going to learn in these subjects are
Physics:
Laws of motion
Gravitation
Thermodynamics
Oscillation
Electromagnetic Waves
Electromagnetic Induction
Optics
Kinetic Theory
Chemistry:
Structure of atom
Basics of chemistry
Redox reaction
Surface chemistry
Chemical Kinetics
Organic Chemistry
NEET: Entrance exam for PCB students for higher studies
Higher study is another important thing that you should consider while choosing a course field. NEET, which is one of the most popular and widely chosen entrance exams for PCB students to choose further degree courses.
The NEET contains three segments: Physics, Chemistry, and Biology. The physics and Chemistry sections have 45 questions each and contain 180 marks. ON the other hand, the Biology section of the paper contains 90 questions and contains 360marks. As Biology is the main subject, its weightage is maximum. However, Physics and Chemistry are also scoring subjects and you shouldn't ignore them for better rankings.
Apart from NEET, other entrance examinations like state PMT exams also have somewhat similar exam patterns. Though marks distribution can be different, the topics and negative marks are almost similar. So, be sure to take care of these topics and be sure to take care of negative markings. By preparing for the exams well you can be assured of getting a better score and enroll in your preferred college with ease.
Courses you can opt for after completing 12th from PCB stream
Once you are aware of the topics that you are going to learn about during the 11th and 12th, let's talk about the courses that you can opt for after completing your school with good marks in Biology. Have a look at the possible undergraduate and post graduate degrees and then choose the right option according to your interest and career option in mind. Once you have completed your schooling with PCB, the next thing that you need to do is to crack the entrance examinations like NEET, JIPMER, and others. After getting the score card, you will be eligible to enter the following courses from reputed colleges.
Apart from choosing the medical field, you can also opt for the non-medical fields and courses too. Here are a few popular courses different from medical and MBBS that a student from PCB stream can opt-in for.
B.Sc. in Anthropology
B.Sc. in Veterinary Science
B.Pharma
B.Sc. in Medical Science
B.Sc. in Physio-Therapy
B.Sc. Rehabilitation Therapy
B.Sc. in Occupational Therapy
B.Sc. in Audiology
B.Sc. Genetics
There are numerous other courses that the students are eligible for after completing their schooling with the PCB stream.
Like the mainstream courses like BDS and BAMS, these courses do not require the students to clear the NEET and other entrance exams, instead, the colleges conduct personal interview sessions or college-level entrance exams. Additionally, like normal B.Sc. courses, these courses have lesser durations than other medical courses. So, choose the right course for yourself and get the best career opportunities accordingly.
Career opportunities that you can work in after your graduation/postgraduation
Now, the most important segment, the career opportunities. As said, earlier, for the PCB students, there are loads of career opportunities in India for the students who have done their schooling with the PCB branch/stream. Some of the most popular ones are listed here. Go through them and then choose the most perfect one out of these to get a reputed job in a good field of your choice.
If you are choosing MBBS and other degree courses after cracking NEET, you can opt for the following sectors for a medical job
Government/Private Hospitals
Teaching Field
Police services
Armed Forces
Research laboratories
If you are more into the research field andare looking forward to work in research that can help mankind, you can choose one of the many research topics available for  PCB students.
Some of the most talked about research topics are
Biochemistry
Biophysics
Computational Biology
Developmental Biology
Genetics
Molecular Biology
In other words, whether you are after a job, an individual business, or are after research development, PCB is a worthy course stream to go with.
Depending on the career you choose for yourself, you can easily earn up somewhere between 5-6 lakhs per annum. And if you have skills and experience, this earning can easily go many folds. So, choose the right course and career for yourself to gain perfect stability in life and earn a better salary.
Best colleges in India after your 12th with PCB
Depending on the course you have opted for, Indian Universities are ready to serve you with the best options. Apart from the numerous government top-notch colleges like AIIMS, there are plenty more options to go with if you are willing to make a great career in the medical field. In this section, we are going to list the best colleges in the country so that you can easily choose one of them to be assured of getting the best placement along with the deep knowledge of the field you have chosen for yourself.
Tata Institute of Fundamental Research
All India Institute of Medical Science
National Institute of Homeopathy
University of Delhi
Banaras Hindu University
Institute of Genetic Engineering
Have a look at these best colleges for medical students or the students who have done schooling with the PCB as their course stream and then make a wiser decision to enroll in one of the best colleges in your range.
As it would have been clear from the list of top institutes of India,the colleges are primarily are considered by the course you have chosen for yourself. Depending on the specialization you are choosing for yourself. Don't worry, India has numerous colleges for different specialization, and you won't have to face any issues to get a promising career after completing the degree.
Is PCB worth considering?
So, the question that every student thinks of while choosing the course stream in after 10th, whether it is worthy enough to go for, or not. The answer is, YES. But only if you are interested to make a career in Biology, and want to become a doctor. Also, it would be a flawless course stream if you aren't too keen to go with Mathematics and related subjects. Though you can choose various other fields too instead of becoming a doctor, in comparison with the opportunities for the other fields like PCM, the career options are too limited. So, the choice is yours, if you are willing to make a career in the medical field and are ready to spend a lot of time to study, PCB can be a worthy course option for you to go with.
Frequently Asked Questions
How will taking a PCB Study help me progress towards my degree?
PCB or Physics, Chemistry and Biology are two major subjects for medical stream students. Those who want to become a doctor can read these three subjects in their 11th and 12th standard. Among the three subjects, biology is the major one and the rest of the two are base on any graduation and PG course. To get an overall knowledge of the science stream, you should read all three subjects and give equal time as per their topics.
How will PCB studies help me get a job?
A PCB is always in demand not only in India but also abroad. If you start studying PCB for becoming a doctor, then no one stops you. A medical student can easily seek jobs in private and government hospitals. Besides this, they can work in private laboratories and clinics. Thus, studying PCB subjects would be helpful for better growth.
What entrance should have for science UG and PG courses?
A common entrance exam namely NEET-UG and NEET-PG is conducting every year to take admission into various UG and PG courses. This is a national level and one of the toughest entrance exams. It is not an easy task to crack this exam. For this, you should have good knowledge of Physics, Chemistry and Biology.
Is the PCB stream only for medical students?
The answer is yes! PCB or Physics, Chemistry and Biology are the three main pillars of the medical field. Students who have a science background only can apply for the NEET entrance exam and take admission into courses like MBBS, BUS, BDS, etc.
Is the medical stream expensive?
The answer would be yes! Among all streams, medical is the most expensive field where a specific course fee is around 8, 00,000 to 12 lac per annum. However, the course duration may vary from institute to institute.
What are the top colleges for a medical stream with PCB in India?
Numerous medical institutes in India are popular for their studies and placement records. Some of them include:
Tata Institute of Fundamental Research
All India Institute of Medical Science
BHU
National Institute of Homeopathy
University of Delhi
What can I do after 10+2 PCB except medical?
Well, there are various options for PCB students or medical students. After 12th you can pursue courses in Bio-Technology, Genetics, Clinical Research, Physiology, Biomedical Science, Public Health Administration, Food Science, Bio-Informatics etc.
Conclusion
So, this was the complete information that you should know before choosing PCB for your 11th and 12th. Believe us pals, this is a really exciting stream and if you are willing to make a career in the medical field, not only to become a doctor but to enter many other job profiles too, this stream can be your first step towards a safe and financially stable career. Go through the different courses and possibilities and choose what is best for your future.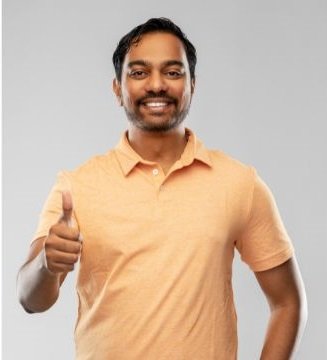 Rahul Kumar is a passionate educator, writer, and subject matter expert in the field of education and professional development. As an author on CoursesXpert, Rahul Kumar's articles cover a wide range of topics, from various courses, educational and career guidance.