After you have completed Class 10th, you have to choose your stream for Class 11 & Class 12. This stream always decides the path that your career will take. The admission in the respective streams are provided to the students based on the marks they score in Pre-boards, but the streams are changed again after the board results are announced. The three options available to the students include Science, Commerce and Arts. The cut-off for the science stream is the highest, followed by the commerce stream.
A majority of students are interested in taking the science stream. Before you opt for the stream, You should note that the Science Stream is further divided into two parts. These two parts are Medical & Non-Medical. There is a minor variation in the subjects since some of the subjects remains common. Now you must have a lot of questions before choosing Science in Class 11 & Class 12. Some people might tell you that Science is very difficult while others might tell you that you should only take Science in Class 11 & Class 12.
We believe that it is important to get the proper guidance to choose suitable subjects in Class 11 & Class 12. This will form your career base, and we do not want you to fall under peer pressure. This is why we have compiled this article. We have listed some basic information about the subjects in Science for Class 11 & Class 12. Go ahead and check out the sections below.
What are the graduation options after taking the Science Stream?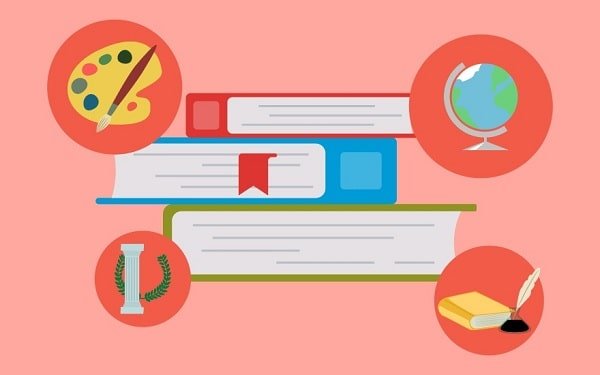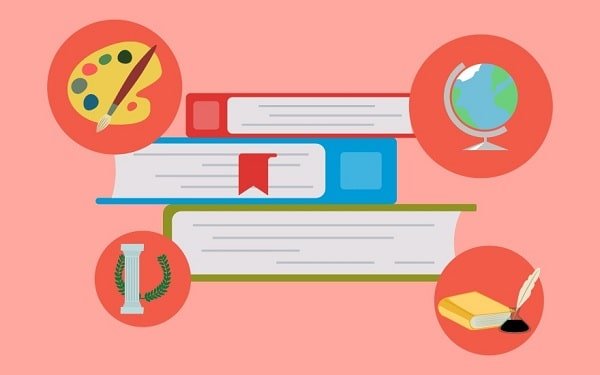 There are many options available for graduation after taking Science Stream in Class 11 & Class 12. The topmost courses include B.Tech, B.E., B.Sc., MBBS, BDS, BBA, BA LLB,  B.Arch, Defense Forces, and many more. Most of the fields remain open for science students. You can make a switch from Science to Commerce domain during your graduation. This is one of the advantages of choosing Science in Class 11 & Class 12.
If you have decided what you wish to do after Class 12, then you would find it easier to opt for the stream in Class 11 & Class 12. If you are still deciding what course to pursue after Class 11 & Class 12, you should think a little before opting for the stream. The stream in Class 11 and Class 12 would remain the same, and there are hardly any schools that would let you change the stream between these two classes. So, be wise and thoughtful while deciding which steam to choose in Class 11 & Class 12.
Also Read: Best Courses After 12th Science (with PCM & PCB Biology)
What are the subjects in Science for Class 11 & Class 12 CBSE?
Coming back to the most crucial aspect of Class 11 & Class 12 CBSE. Yes, we are not going to talk about the available subjects in Class 11 & Class 12. Some of these are mandatory subjects, while others are optional subjects. Have a look at these below
Physics – Physics is one of the main subjects in Class 11 and Class 12. The topics include the laws of option, gravitational forces, thermodynamics, waves, electromagnetic transmission, optical physics, and many more. This is one of the most important subjects for you when you appear for any entrance test. You can check out the NCERT or CBSE website to know all the topics you will study in physics.
Chemistry – The next important subject in Class 12th is chemistry. This is also a mandatory subject, and it is divided into two parts. One of them is non-organic chemistry, and the second one is organic chemistry. In organic chemistry, you learn about the periodic table, metals, non-metals, equilibrium and other things. Organic chemistry is all about hydrocarbons. This is yet another important subject from the entrance test perspective.
English – Moving on to the third option, you have to take English as it is also a mandatory subject in Class 11 and Class 12 CBSE. The main parts in English are delivered via stories. This includes reading passage, long answers, seminars and presentation.
Maths – The next subject that we will talk about is pretty important in all aspects of life, and this one is mathematics. It is an optional subject. You get to learn different theorems and geometry in Maths. In addition to this, you also get to learn about derivation and integration. Lastly, you also learn statistics in Maths.
Biology – Another optional subject in Class 11 and Class 12 is biology. You will need to take this subject if you are opting for the medical stream. In biology, you learn about the plant kingdom, animal kingdom and human anatomy. This subject is important for you if you wish to enter the medical stream after Class XII.
Computer Science – Moving on to the next optional subject, it is computer science. A subject is a good option for the students who are opting for non-medical. In this subject, you majorly learn about Object-Oriented Programming, Coding, SQL and Network Topology.
Physical Education – Physical education is another optional subject, and it is again one of the best option available to you if you do want non-medical without computer science. This is known to be the scoring subject, and a lot of students opt for Physical Education as their 6th subject top.
Home Science – Another option subject available to students is home science. Most medical students who choose Physics, Chemistry, English and Biology opt for Home Science as their 5th The subject is scoring like Physical Education, and it is a popular choice among girls.
Economics – Many schools understand the importance of economics, which is why they have started offering economics as a subject in Science. If you are interested in economics, then you can choose it as your 5th and 6th
Also Read: Best Courses after Graduation in Science Stream In India
You need to have at least five subjects from the list stated above, and you can even choose an additional subject if you want. The usual subjects that students in non-medical opt for are Physics, Chemistry, English, Maths, and Computer Science. Some of the students would replace computer science with physical education. The usual combination that students opt for while taking medical is Physics, Chemistry, English, Biology and Physical Education. In some cases, the student may take home science or mathematics instead of physical education. So, there are endless permutation and combinations available to you.
Should I take Science or not?
Many students reach out to us with they should take Science in Class 11 & Class 12 or not. Well, the answer is simple. We have already shared about the graduation and the career option you have after Class 11 & Class 12. We want to advise you here that you do not take Science if you're going to take it because of peer pressure or because your friend is taking Science. The career is above all of these things, and you can make a career in Humanities and Arts.
Coming back to the question, understand what do you wish to achieve in your career. Try to find out the path to that career path and understand what all subjects should you know to succeed in the field. Depending on the answers, you must choose the field. For example, if you wish to be a software developer, researcher, doctor or anything similar, you would need Science in Class 11 & Class 12. However, if you want to be a banker, actor, CA or anything else, Science is certainly not required for you in Class 11 & Class 12. We hope you have the answer now, and if you are still confused, it would be a great idea to speak to a career counsellor.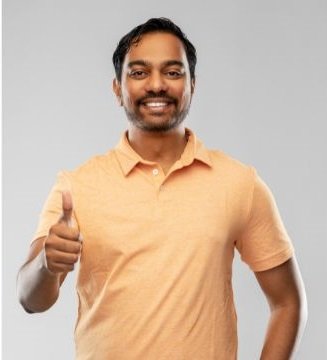 Rahul Kumar is a passionate educator, writer, and subject matter expert in the field of education and professional development. As an author on CoursesXpert, Rahul Kumar's articles cover a wide range of topics, from various courses, educational and career guidance.