In CBSE, students get three options to choose from after they complete Class 10th. These three streams are science, commerce and arts. There are different variations in the field, and the student needs to choose when he is in class 10. The subjects' selection should be based on the career path that the student wants to choose for himself. In such a case, some of the students find it challenging to choose subjects for Class 11 and Class 12. The subjects and the Stream remain the same in Class 11 and Class 12. In the board exams, the syllabus from Class 12 is tested, whereas, in the entrance exams, the subjects from Class 11 and Class 12 are tested.
Many students reach out to us as they have confusion in regards to the subjects and the Stream that they should choose. We understand the fight, and each one of us has been through this face. To help you, we have listed some of the details for the students who wish to choose between Arts or Humanities in Class 11 and Class 12. You can go through all the information listed below, and we are sure that you will find the information you need while choosing the Arts in Class 11 & Class 12.  Go ahead and check out the details below.
What are the graduation options after taking Arts Stream?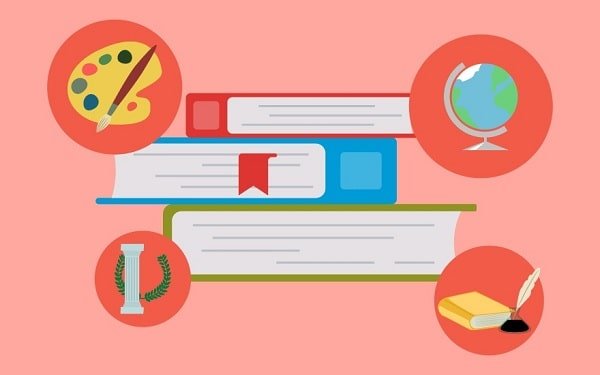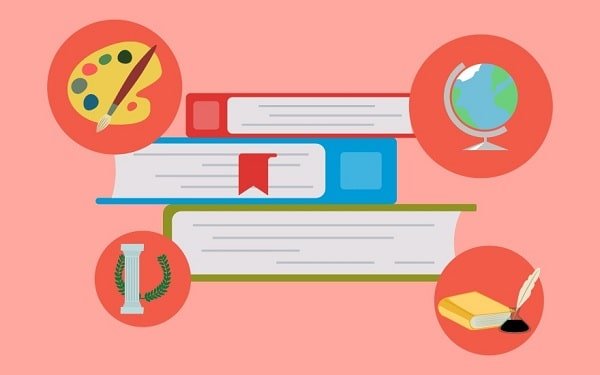 If you wish to take Arts in Class 11 and Class 12 and worry about your bachelor, you can be assured of the huge number of available options. You will have a lot of possibilities for graduation after the Arts Stream. These options include Bachelor of Arts in various streams, Animation, Bachelor in Fine Arts, BA LLB, Fashion Designing, Hotel Management, Bachelor in Journalism, BCA, Bachelor in Mass Media, and many other options.
There are a lot of options available for the Arts students. You will find courses that you love. However, our recommendation is to understand what you wish to pursue after class 12th and then choose the field for yourself. This will help you in making the right decision. You can also talk to a career counsellor and seek their suggestion about the Arts Stream.
What are the subjects in Arts for Class 11 & Class 12 CBSE?
The next important thing that we will discuss is the subjects available to you in Arts for Class 11 and Class 12. Knowing the subjects will help you in understanding the options available to you. In addition to this, knowing the subjects will also help you in choosing the best possible combination for yourself. Go ahead and check out the subjects in Arts for Class 11 & Class 12 now.
History – History remains the most popular option for students opting for Arts in Class 11 and class 12. The subject is scoring for the people who are fond of history. Here, you do not only get to know about Indian history, but you also learn about world history. You are taught about empires, changing tradition, early cities and modernization.
Political Science – The next popular subject that you can opt for is political science. A lot of schools have this as a mandatory subject. In this subject, you learn about the political and constitutional processes. You learn about the constitution, Political theories and civics in this subject.
Sociology – The third subject that you can take in Class 11 and Class 12 in Sociology. The subject is about the family, society, religion and cast. In this subject, you are given an introduction to sociology and you are taught about the different societies in the world. It helps you in a better understanding of the social aspect of human life.
English – English remains to be a mandatory subject across all streams in CBSE. In such a case, you can't just escape the subject. The topics in English remains common, and hence you would not have to worry about the same. The subject is relatively easy for the students who have been in CBSE schools since the start.
Economics – The next subject that we are going to talk about is Economics. This subject is offered across various streams, and in this subject, you learn about microeconomics and macro-economics. The topics taught includes statistics of economics, the demand-supply curve and a lot of other things.
Geography – The next topic included in class 11 and class 12 is geography. This subject teaches you about the various continents, ecology, land forms, and similar stuff. You also learn about the life form, oceans and climate of different continents. This subject is for the people who wish to make their career in the travel industry, and it remains a hot choice among students.
Psychology – Understanding human behaviour can be pretty interesting, and you would be glad to know that Psychology is also offered as a subject. Psychology is one of the best subjects in Arts, and you also learn about the mental processes, behaviour and other things of human beings.
Physical Education – Moving on, the next subject that we will talk about is physical education. You might already be aware that the subject is offered across all the streams, and it remains very popular mainly because of the scoring aspect associated with it. Boys and girls from Arts are also inclined towards Physical Education.
Home Science – Home Science is yet another subject offered to students across the Stream. You can also opt for this subject if you are looking for an easy 5th subject or looking for an additional subject. This subject has a practical exam as well as the theory exam.
Informatics Practical – The last subject that we are going to talk about is Informatics Practical. This subject is equivalent to computer science in Science Stream. Informatics Practical is offered in science as well as arts Stream. In earlier days, schools taught visual Basics in IP, but today, the CBSE has upgraded it to Python. The subject is quite popular, and you must take IP in our opinion.
These are the available options for you. You can choose according to your interest. If you would like to know the general options chosen by students, then this includes History, Political Science, English and Sociology as mandatory subjects. Depending on their interest, the students can choose between the rest of the subjects. Informatics Practical and Physical education remains to be a popular choice. You can base your selection on your interest.
Should I take Arts or not?
The decision to take arts or not should depend on you. You need to make the decision based on your interests and your career path. Do not choose science or even arts for that matter just because your friend is choosing a particular subject. The best approach here is to understand what you wish to be and understand the eligibility criteria for the career path you want to take. For example, if you want to be in psychology, you must choose the arts. This Stream would help you in understanding societies, geography and political science. By choosing arts, you will be able to opt for different career options like a content writer, graphical designer, journalist, lawyer, fashion designer, public administrator, economist, teacher, artist, political scientist, and many other things.
If you are interested in learning about the world, then you can also opt for subjects like geography. Overall, humanities or arts is an excellent stream to opt for in Class 11 and Class 12. You can opt for it, and you will have a lot of career options as well. If you need more information about Arts, you can leave a question for us in the comments section, and we will get back to you with the answer.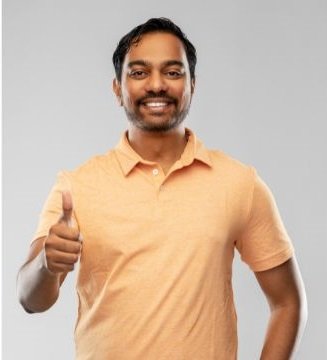 Rahul Kumar is a passionate educator, writer, and subject matter expert in the field of education and professional development. As an author on CoursesXpert, Rahul Kumar's articles cover a wide range of topics, from various courses, educational and career guidance.