Fine Arts is a great field to explore inner peace and passion. Additionally, it is a high-paying field now. With lots of job opportunities and scope to earn popularity among the enthusiasts, Fine art is gaining immense interest in India. In case you are also looking for a better course stream that not only offers better job opportunities but also allows you to follow your passion through your life, Bachelor of Fine Arts (BFA) is a perfect course to opt for.
In the article, we will be talking about the different points related to the BFA, the fee, eligibility, career opportunities, and other important stuff that you need to know as a Fine Art student. So, be with us until the end of the article and know more about this amazing course named Bachelor of Fine Arts (BFA).
Bachelor of Fine Arts (BFA) Course: Overview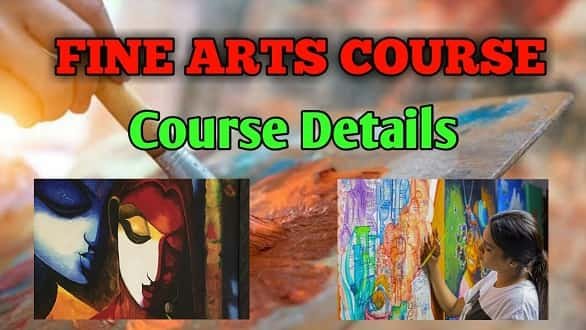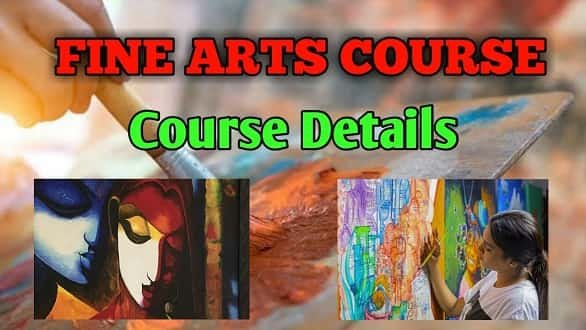 BFA is an undergraduate course that you can join after completing your 12th from a recognized board. The course is basically based on the Fine Arts and provides the students a deep knowledge of the field and its applications. Fine Arts Course provides a variety of specializations like Literature, Arts or Animation.
BFA is a four-year undergraduate degree course that you can opt for after completing 12th. The course is great for those students who are interested in Arts and Culture and are willing to make a career in it.
Bachelor of Fine Arts (BFA) Course: Eligibility and other prerequisites
Talking about eligibility, the BFA has simple eligibility criteria. IT needs the student to have 12th from a recognized board in any stream with at least 50% marks. Though the students from different fields can opt for BFA as their graduation course, mainly the students who opt for it are from the Arts Branch.
Additionally, the BFA requires students to clear the entrance test (depending on the state you are living). The college/university level examinations are easy to crack and require basic knowledge of the field. After clearing the exam, you may also be asked for a personal interview round to get admission to the college.
You may also like: Bachelor of Theology Course
Bachelor of Fine Arts (BFA) Course: Syllabus
Depending on the specialization you have chosen for yourself and the college and university you are going to enroll in, the syllabus of BFA can slightly change from the normal one. Here, we will be talking about the different subjects that you are going to study through your graduation period along with the different specializations common in the field. So, have a look at them and then decide whether you should opt for BFA or not. A few subjects that are common in the course are
History and Appreciation of Art
Beginning of Civilization
History of Indian Culture
Clay modeling
Western Art
Religious & Textual Sources
This was only a brief overview of the common subjects that you can learn during your graduation. For the detailed syllabus, we will suggest you to consult the college administration.
Bachelor of Fine Arts (BFA) Course: Specializations
Another important thing while pursuing the BFA is specialization. Like any other course related to art and culture, BFA also has numerous specializations that a student can choose to excel in. This section will help you choose the best specialization for the course.
Depending on the subject of interest and college you have enrolled in, a few popular specializations that can opt for are
Music Calligraphy
Painting
Textile Design
Photography
Pottery and Ceramics
Printmaking
Graphic Designing
So, choose the right specialization according to your field of interest and job opportunities after course completion. Depending on the specializations, you can also look for further studies in India or abroad. So, be sure to choose the specialization wisely.
Bachelor of Fine Arts (BFA) Course: Fee Structure
Now, once you are well aware of the course structure and different specializations of BFA, let us talk a bit about the fee structure. The fee for BFA heavily depends on the college you have chosen for yourself. The reputed private colleges that offer better facilities ask for a relatively higher fee per year. However, if you are going with less popular colleges with decent facilities and opportunities, you can experience a lot cheaper fee structure.
Typically, the BFA can cost you 20,000-50,000 per year. However, esteemed institutes like Amity and others can cost you over 1 lakh per year. So, be sure to choose the right college according to the budget and facilities the college is providing along with the placement records. This will help you get to the best college with the best knowledge about the field.
Bachelor of Fine Arts (BFA) Course: Colleges/Institutes
Colleges play an extremely important role in getting a decent starting level job and knowledge of the field. And when it is about courses like BFA the importance of college increases by many folds. If you are looking for a better career and are after a better salary, we will suggest you to go with a better college.
Some of the best institutes and universities renowned for their BFA courses are listed below. Have a look at them and then decide which one of them is the best choice for you.
Chandigarh University
Lucknow University
Amity University
Banaras Hindu University
NIMS University
Savitribai Phule Pune University
Along with these colleges, there are plenty more options that you can opt for. Just make sure that you have chosen a good college with better teachers and facilities for your specialization. This is going to help you a lot to get a perfect job in the field after your course completion.
Bachelor of Fine Arts (BFA) Course: Future Scope
After completing your MBFA, you can either choose to work for a firm related to your field or go for higher studies to gain practical knowledge of the field. In case you are after higher studies, you can easily opt for the MBA and other popular courses that have the potential to enhance your knowledge in your stream/specialization. Apart from MBA, you can also opt for the MFA (Master of Fine Arts). So, the choice is yours, if you are willing to gain more knowledge instead of start working, BFA also has great options for further studies. Try your hands on one of them and get even better opportunities.
Additionally, you can opt for the certificate courses related to your specialization which would be an added benefit to getting better career opportunities after course completion. The excellent course structure of these specializations and practical education make BFA a great option to go for. You can easily opt for higher education and if you are willing to earn more, there are courses that can be added to your skills for better career opportunities.
Bachelor of Fine Arts (BFA) Course: Job Opportunities
Students may think that the BFA does not have enough scope in the real world. However, there are numerous top-notch recruiters that offer a great salary to potential BFA aspirants. After completing the course at a good institute, you can easily earn a starting salary of 4-7 lakh per annum. There are numerous job profiles you can choose from according to your specialization. Some of the job profiles popular among the BFA students are
Fine Artists
Animator
Graphic designer
3D visualize
Photographer
Art Critic
Art Director
Professor
A few industries that require the BFA graduates regularly in their companies are
Advertising companies
Educational Institutes
Boutiques
Websites
Theatres
Manufacturers
Photography
In all, if you are looking forward to a great career and great things to explore while learning, BFA is the right course to opt for. Try finding the right specialization and you will be able to follow your passion throughout life.
Bachelor of Fine Arts (BFA) Course: Should you opt for it?
If you have done your 12th with Arts, then we will suggest you to follow your passion and opt for BFA without a second thought in mind. Like any other art-related course, BFA also has great career opportunities and you can also start your own business after completing graduation. In other words, if you have an interest in the field and are looking for unique career options and opportunities, going with the BFA will be a worthy choice for you.
The major thing that makes the BFA a great option for the Arts students is the number of specialization it provides to the students. You can easily go with the most interesting specialization and gain brilliant knowledge of the field. There are numerous other courses and certification exams that can enhance your knowledge of the field. In other words, BFA is a worthy course to enroll in.
Conclusion
A perfectly curated course structure, detailed specializations, and various other benefits make BFA great course options. And as you can opt for this after any stream, this makes it a worthy choice for you if you are looking to follow your passion. By going with the course, you can get a good career opportunity in the field you love to work in and get the perfect salary for the work. Additionally, by going with the higher studies in the field of your choice, you can work at a much higher art position in a firm. So, if you were looking for a better course after completing your 12th, BFA would be a great option to go with.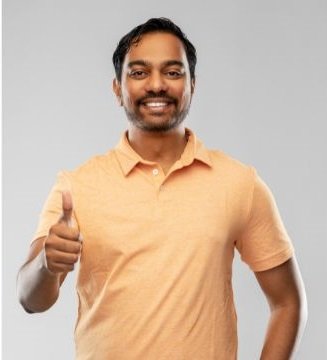 Rahul Kumar is a passionate educator, writer, and subject matter expert in the field of education and professional development. As an author on CoursesXpert, Rahul Kumar's articles cover a wide range of topics, from various courses, educational and career guidance.