Integrated courses are a great way to get two degrees. These integrated courses help you in getting a holistic education in less amount of time. One such popular integrated course for people who wish to stay in academics is BA+ B.Ed. This course is an integrated course, and the courses are somewhat inter-related. It is an ideal course for the students who wish to work as a teacher. Any student who has completed 10+2 can enrol himself in BA + B.Ed, and it will help the student come out as a well-trained professional.
So, are you also interested in becoming a teacher? You can also consider BA + B.Ed after class XII, and it helps you make a great career ahead. We understand that you would be having a lot of questions about the course. To help you understand the details, we have listed all the information about BA + B.Ed in this article. You can go ahead and check out the details about BA + B.Ed in this article.
BA + B.Ed Course – Introduction & Basic Details
We have shared some of the basic information about the BA + B.Ed course. To help you understand more about the course, we have shared some more details in this section. You can go ahead and check out the details in the points below.
BA + B.Ed is an integrated program consisting of a Bachelor degree and a master degree.
After completing BA + B.Ed, you can work in the teaching line, and the total duration of the course is four years.
Talking about the profession, you can get a job as a teacher in Senior Secondary Schools; however, you would also have to pass the aptitude test before you can start teaching.
BA + B.Ed is a complete course in itself, and you can pursue it directly after the 12th.
Suppose you wish to go to a foreign university after BA + B.Ed. In that case, you will find it easy to enrol into a Master's course as most of the foreign university asks you for a minimum four-year education after 10+2.
The course is delivered via a semester system, so you have eight semesters in the course.
While getting admission, you must ensure that the institute is recognized by National Council for Teacher's Education.
BA + B.Ed Course – Eligibility Criteria
After learning the basic details about the BA + B.Ed Integrated course, if you are interested in pursuing the course, you can go ahead and check out the eligibility criteria associated with the course. This will help you in understanding if you are eligible to apply for the course or not. Below are the details.
The candidate should have completed 10+2 from a recognized board.
The candidate can be from any field which includes Science, Commerce or Arts.
The candidate should have scored a minimum of 50% marks in 10+2.
The candidate should have English as a mandatory subject.
You should note that the BA + B.Ed Integrated Course's eligibility criteria may vary from one institute to another. In such a case, the best bet would be to check the eligibility criteria directly on the college's website.
BA + B.Ed Course – Admission Process
We have talked about the eligibility criteria for BA + B.Ed course. You might also be interested in learning how you can secure admission to a college for this course. If you wish to know more about the admission process, you can check out the details in this section. Here are the details
The admission process varies from one college to another. For some colleges, you can get direct admission based on the marks that you obtained in 10+2. In such colleges, you need to apply for admission. The cut-off list is announced, and the admission is processed depending on personal interaction.
Some colleges offer admission based on the entrance test. So, you would need to submit the form for the entrance test. After that, you need to appear in the test and wait for the result. The college would then publish the individual cut-off list. If you have a score over the cut-off, then you will be asked to appear for an interview round. A cumulative score will be calculated based on your 12th marks, interview and entrance test score. Institute will provide admission based on the final score.
To finalize the admission in both cases, you would need to get the documents verified. You would also need to submit the fee in the stipulated time, or else the admission may get cancelled.
BA + B.Ed Course – Year-Wise Subjects
BA + B.Ed Course provides you with an in-depth knowledge of subjects like social-science, geography, history, sociology, and many other subjects. The subjects are such that it helps you in understanding future academics for the nation-building. There have been topics included in the BA + B.Ed to facilitate temperament development. The program also focuses on teaching the students about the principle of educational philosophy. Another good thing about BA + B.Ed is that it helps the student develop room management and observations skills. The student is trained in the classroom at an early stage, and it also boosts the students' confidence.
Different subjects or topics covered during the BA + B.Ed Course are listed below.
Semester 1
Community Project
Department Elective 1
Drama and Art in Education
English
ICT and understanding
Indian History
Language Elective 1
Learning and Teaching- Practical
Learning and Teaching- Theory
Semester 2
Community Project 2
Contemporary Education in India
Creative and Critical Thinking
Department Elective 2
English 2
Indian History
Language Elective 2
Semester 3
Childhood and Growing up
Department Elective 3
English 3
Environmental Studies
Indian History
Language Elective 3
Seminar
Yoga
Semester 4
Department Elective 4
English 4
Inclusive School creation
Indian History
Internship
Knowledge and Curriculum
Language Elective 4
Learning Assessment
Semester 5
Department Elective 5
Department Elective 6
Language Elective 5
Social Science Pedagogy
Teaching Skills Workshop
World History
Semester 6
Analytical Skills- Social Science
Department Elective 7
Department Elective 7
Department Elective 8
Department Elective 9
Internship 2
Language across curriculum
Social Science Pedagogy 2
World History
Semester 7
Department Elective 10
Project on Learning Resource
Service Learning
Social Science Teaching Internship
Semester 8
Current Affairs
Department Elective 11
Gender, Society and School
Life Skills Workshop
Reasoning Ability
School Management Workshop
Self-Understanding
BA + B.Ed Course – Best Colleges & Fee
There are multiple colleges across the country offering a BA + B.Ed Course. You will come across government as well as private colleges in this field. It is important to consider a couple of things when you are looking for a college. The list includes government & private sector college, the ranking of college, the merit of the student and the way to get admission to the college. In most cases, the government college has a lower fee when compared with private colleges. The fee would also increase depending on the ranking of the college and the placement services.
The BA + B.Ed Course fee may vary between Rs 60,000 per annum to Rs 2 Lakh per Annum. Depending on the availability of resources, you can choose a college for yourself. Some of the best colleges for BA + B.Ed course are listed below.
Ahmedabad University
Amity University
Banaras Hindu University
Delhi University
Gujrat University
Guru Gobind Singh Indraprastha University
ICFAI University
IGNOU
Kasturi Ram College of Higher Education
Lady Irwin College, Delhi
Lady Shri Ram College for Women,
Lovely Professional University
Mahatama Gandhi University
MSU
RKU
University of Kerala
VNSGU
BA + B.Ed Course – Career Prospects
After completing a BA + B.Ed course, you get ample job opportunities. The educational sector of India is growing, and that creates a lot of space for the teachers. You can go ahead and find jobs in the government as well as the private sector. You will be able to get the roles in government schools, private schools, tuition centres, and even coaching sectors. The options are unlimited. For the people who wish to start their business, they can start their tuition centres. You can even give home tuitions, and this will help you in earning big time.
If you wish to go ahead and study further, you also can pursue a PG Course. The options available to you are M.Ed, PG Diploma in Teacher Training, MA, MBA and PGDM. You can also seek admission to a foreign university, and there are many options available there as well. You can get financial assistance or a scholarship if you are opting for a foreign university.
BA + B.Ed Course – Job Designation & Salary
As mentioned earlier, the job you get after BA + B.Ed Course is that of a teacher. You will be able to get a lot of options after the course. You can work in a government school, private school or even a coaching centre. Below are some of the designations that you can find after completing the BA + B.Ed Course.
Activist
Administrator
Career Counsellor
Civil Servant
Creative Writer
E-Learning Teacher
Researcher
Subject Matter Expert
Teacher
Translator
Tutor
Talking about the salary, it depends on the factors like your level of education, the profile of your employer, the institute from where you completed your BA + B.Ed and the job location. On average, the starting salary can be between Rs 25,000 to Rs 60,000. This will depend on your grade and the pay scale.
Frequently Asked Questions
What is the duration of the BA + B.Ed Integrated Course?
BA + B.Ed integrated are full-time degree courses. It takes a 4-year duration to complete and is divided into 8 semesters. In India, some colleges course prospectus take 5-year of duration. However, the duration may vary from college to college or institute to institute.
What is the benefit of an integrated course?
By doing an Integrated course; you can attain knowledge of two different curriculums in the one-degree course. Also, you can save 1-year through an integrated course. Apart from this, you can get many job opportunities at a younger age. The best thing about the integrated course is that these courses prepare the student for both fields. They not only focus on a specific subject but also cover the entire course.
How will BA + B.Ed integrated course help me get a job?
BA + B.ED is a popular integrated course pursued by many students in India. This integrated course is a direct gateway to enter the government sector. After doing this course, you can work as a teacher, lecturer in government and private schools. There are many other job roles that you will choose after doing this course. Some of them include Civil Servant, Career Consultant, Activist, Administrator, Subject Matter Expert, Translator, Researcher, E-Learning Teacher, teacher, Tutor, Translator, etc.
What is the top college for BA+ B.Ed integrated courses in India?
There are numerous colleges for BA+ B.Ed integrated courses in India. Some popular colleges are:
Amity University
Ahmedabad University
Delhi University
BHU
Lady Lrwin College, Delhi
IGNOU
Guru Gobind Singh Indraprastha University
LPU
Mahatama Gandhi Univeristy
MSU
Lady Shri Ram College for Women
University of Kerala
What career opportunities will I get after the BA+ B.Ed course?
There are numerous career opportunities for BA+ B.Ed graduates. Graduates can seek jobs in the education sector, government department or prepare for civil service exams. You can easily get jobs in private schools as well as in the government sector. In India, private tutors are also in demand. By doing this integrated course, you can work at coaching centres or run their business. Apart from these jobs, you can pursue higher studies in your respective field, you can pursue courses like MBA, MA, PGDM, Diploma course, etc.
Is integrated course expensive?
The average annual course fee can vary from institute to institute. The Indian colleges may charge as per their reputation and goodwill. But the minimum annual fee is 60,000 and the maximum annual fee is 2,00,000.
BA + B.Ed Course – Final Verdict
This was all about BA + B.Ed Course. We hope that this information would help you in making a selection of the course that you wish to do. In addition to this, a teaching job is a noble job. You are serving society, and you are helping the students come out as the future citizens of India. If you have any other question about BA + B.Ed Course, you can reach out to us, and we will get you the best possible guidance.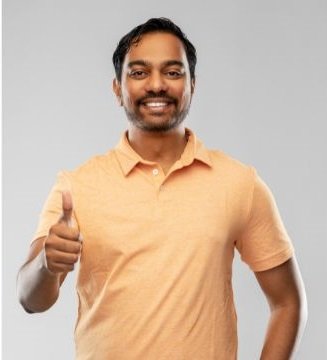 Rahul Kumar is a passionate educator, writer, and subject matter expert in the field of education and professional development. As an author on CoursesXpert, Rahul Kumar's articles cover a wide range of topics, from various courses, educational and career guidance.