In India, several job opportunities for candidates in different fields are available. Today every candidate wants better career growth and security in the job. That is only possible when you have a secure job in a specific sector. There is a misconception about private jobs, it stays for a short duration and doesn't give too much benefit. In actuality, it offers better placements and high salary packages.
As compared to the government sector, the private sector has also become popular among candidates these days. Candidates with a science, arts, commerce and engineering background will get lucrative salary packages in their respective job areas. Among streams, science is the most challenging field especially when you want to become an engineer. You can settle easily in any top-notch company by using your skills and education. PSUs are a good career path that is always in demand. Every year, thousands of applicants will apply for the PSU exam so,  very few can clear it. If you interesting to know about the PSU then read our post from start to end. In this blog, we have discussed PSU, eligibility criteria, application format, registration and much more information.
About PSU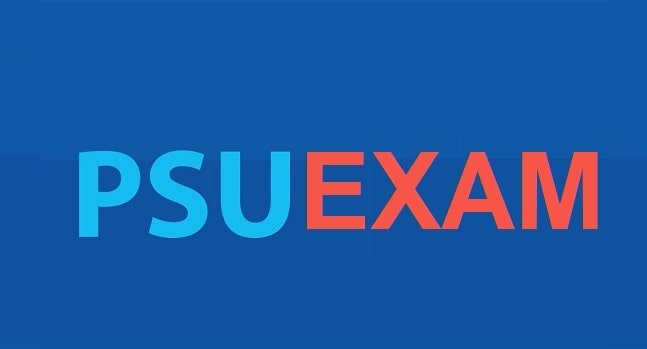 Before preparing for the PSU exam, let us first discuss what is PSU. The full of PSU is Public Sector Undertaking also known as Public Sector Enterprises. These are government-owned companies. Here government means Union Government of India / Corporations / State- government. These units are worked like private companies and share profits& revenues with the mentioned governments. PSU hire professionals for different technical posts every year. All PSUs have formed with the determination to carry out commercial activities on behalf of the respective government. PSU recruitment has based on the marks scored by the aspirants in the GATE (Graduate Aptitude Test in Engineering).
After reading this, there is one question arise in student's mind, why only GATE score? And the answer is,  most of the PSUs like Power Grid, ONGC, and DRDO offer job opportunities through  GATE scores. Some companies conduct own tests (PSU tests), interview and group discussions round. The purpose of PSUs is to carry out large scale projects and offered numerous job opportunities to qualified aspirants. At the entry level, candidates generally select engineer trainees, but for that candidates must possess a valid GATE score. You will be getting hired into the PSUs after clearing the PSU exam.
When it comes to PSUs categories, it has divided into 4-parts which is based on factors like global presence, annual revenue, registering in the Stock Exchange of India and Income Generated. Some of the popular companies under different categories are listed below:
Maharatna
Navratna
Miniratna – Category I
Miniratna – Category II
PSUs Maharatna:
The following companies are coming under the Maharatna category:
Coal India Limited ( CIL)
Bharat Heavy Electricals Limited ( BHEL)
National Thermal Power Corporation ( NTPC) Limited
Oil and Natural Gas Corporation Limited ( ONGC)
Steel Authority of India Limited ( SAIL)
Gas Authority of India Limited ( GAIL)
Indian Oil Corporation Limited ( IOCL)
Bharat Petroleum Corporation Limited ( BPCL)
PSUs Navratna
The following companies are coming under the PSUs Navratna category:
Bharat Electronics Limited ( BEL)
Container Corporation of India ( CCI) Limited
Power Grid Corporation of India Limited
Shipping Corporation of India Limited
Hindustan Petroleum Corporation Limited ( HPCL)
Engineers India Limited ( EIL)
Mahanagar Telephone Nigam Limited ( MTNL)
Hindustan Aeronautics Limited ( HAL)
PSUs Miniratna – Category I
The below-mentioned companies are coming under the mini Ratna – Category I:
Manganese Ore ( India ) Limited
Bharat Sanchar Nigam Limited
Airports Authority of India
Indian Railway Catering and Tourism Corporation Limited
NHPC Limited
Northern Coalfields Limited
ONGC Videsh Limited
Indian Renewable Energy Development Agency Limited
HLL Lifecare Limited
Pawan Hans Helicopter Limited
PSUs Miniratna – Category II
The following companies are part of mini Ratna – Category II:
Artificial Limbs Manufacturing Corporation of India
Bharat Pumps and Compressors Limited
Broadcast Engineering Consultants (I) Limited
HMT ( International) limited
National Film Development Corporation Limited
Rajasthan Electronics and Instruments Limited
PSU Eligibility Criteria (for PSUs Exam and GATE):
Candidates, who are willing to appear for the PSUs exam and GATE, should meet some eligibility criteria. Note, the eligibility criteria can differ for every PSU. All students must fulfil the eligibility requirement before enrolment into any PSUs. The common eligibility criterion of all PSUs for PSU exam and GATE is listed below:
Educational Qualification:
The applicant must have a B.Tech/ BE degree from any recognized university.
Candidates appearing for the graduation final year are eligible to apply for this exam.
Those aspirants who are studying final year of graduation are also eligible to apply GATE exam and PSUs test.
Minimum Marks Requirement:
Students should secure at least 60% of marks in their qualifying exam.
The minimum marks may vary for each PSU.
Subjects:
Candidates must be studying Physics, Chemistry and Mathematics in their 12th
Entrance Exam:
The student must have a qualified GATE with a minimum percentile.
Some PSUs recruitment is done through PSU test conduct by own authority.
Age Limit:
For General Category – The candidates should between 21-27 years of age.
For SC/ ST – The minimum age is 21 years and the maximum age is 30 years.
The age limit can vary for each PSU. General category with 55 years (for SAIL) can also apply for PSUs post.
Why GATE is compulsory to get employed in a PSU?
Many PSUs accepted gate scores to apply for the various available positions. Some of the PSUs include where the GATE is mandatory to clear – CEL, NPCC, MECL, Power Grid, HPCL, NTPC, MazagonDok Limited, GAIL, NLC and many others.
Occupied through PSUs Exam
If you are choosing the PSUs exam to get employed in a PSU, then you should follow their exam pattern. Remember, each PSU has its exam pattern. Well, there is no specific format regarding the PSUs test. Sometimes, based on knowledge and communication skills applicants would be hired. As you want to prepare for such a test, then you can follow few steps:
The PSU exam can usually be divided into sections – Technical and Non-Technical.
Technical Section – The technical section is dedicated to the specialization subjects obtained by applicants. The exam paper contains 50% to 70% of questions of the technical section. If you are facing any doubt in preparing for an exam, then read previous year questions papers. It may help you to understand the difficulty weightage of questions and distribution of marks and helps for preparing.
Non-Technical Section – The non-technical section is related to subjects like Reasoning & Aptitude, General Awareness, English Reasoning and Current Affairs. Most 20% to 30% questions are asked from the Non-technical section. You can take the help of reference books and buy them from recognized publications.
Prepare For Group Discussion Round and Personal Interview Round
Group Discussion – In PSUs group discussion round, candidates are required to share their viewpoints in front of the penal. With the help of a group discussion round, candidates can showcase their leadership skills, cooperation skills, ability and presence of mind.
How to prepare for Group Discussion Round?
Make habit of reading the newspaper regularly.
Keep yourself in touch with current affairs and general knowledge questions.
Make habit of listing and then respond to any questions.
Be clear and sharp in your thoughts.
Communicate well and effectively express your points.
Don't talk too much during the discussion round. Only talk about relevant questions.
Choose the easy language that makes you more comfortable and confident.
Personal Interview Round – The main purpose of PI is to check your personality. Before appearing for the PSU PI round, go through all the PSU and its various projects. You are judged based on the contribution which you will present in front of the judging authority. Apart from this, you should figure out if the company has any competition or facing any challenge. It may increase your chance of securing a position.
Application Fees – if apply through GATE
The candidates who are applying for PSU through GATE score can apply online. The fees for each category can differ. Let's have a look:
For Female Candidates ( per paper) – Rs. 750
For SC/ ST/ PWD Category Candidates ( per paper) – Rs. 750
All other candidates ( per paper) – Rs. 1500
Fees for candidates at international centres
Dhaka, Kathmandu, Colombo, Addis Ababa ( per paper) – $ 50
Dubai and Singapore ( per paper) – $ 100
How to apply for PSU Gate?
Candidates can visit the official website http://appsgate.iisc.ernet.in and do one-time registration via email id and valid phone number. After completing registration, click on the "fill on the application form". Then, fill up all required details like your name, father's name, mother's name, gender, religion, qualification details etc. Make payment for the application form via net banking, credit card or debit card. Take a printout of the application form for future purposes.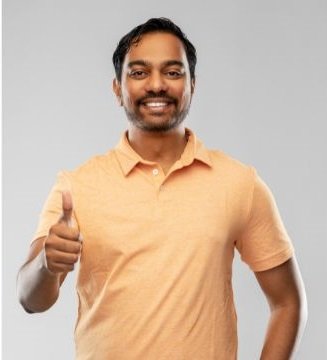 Rahul Kumar is a passionate educator, writer, and subject matter expert in the field of education and professional development. As an author on CoursesXpert, Rahul Kumar's articles cover a wide range of topics, from various courses, educational and career guidance.