Many students aspire to become law professionals in our country. However, due to a lack of roadmap and career guidance, your goal remains an uncompleted dream throughout the life. Life is a journey of new opportunities, repenting, and good times. It will be even more exciting if you replace the regret with the cherishable times. Therefore, making up your mind before knowing the details of the subject could drag you into difficult times. Achieving your goal enables you to stand out of the rest and lead your life without any regrets. You can enjoy life on your terms. When you love your occupation, your days move on like a vacation.
Law as a career appears fascinating to most of the students because of the lavish life of the judiciary personalities. If you want to lead a respectable, calm, and soothing life with a great payscale, choosing law would be a wise option. But, never choose any field just because of the high payment & respectful position. Unless you do not enjoy your work, any career will exhaust you after the initial days of work. Students who belong to a law family have a fundamental idea of entering law as a career. However, many students are unaware of many things, including the exams, college life, subjects, and job opportunities in this field.
In this article, we are going to discuss everything about law. It will include the students who can pursue it, what exams you have to face, different kinds of law courses, what all subjects you have to study, and finally the career options. Therefore, it is beneficial for students of both lower and higher secondary schools. The earlier you will make up your mind, the more will be your dedication to reach your objective. We will also discuss the personality of students that best suits the law field. It will help you to relate your qualities with that of a law professional. Also, the difference in the roadmap of law in conventional and modern times will be cited here. Law as a career does not only gives you a dignified profession, but it also helps to develop your all-around skills. Let us start the topic of primary concern: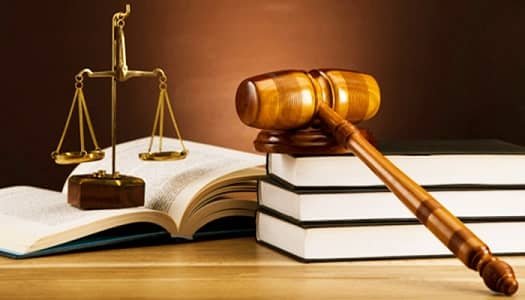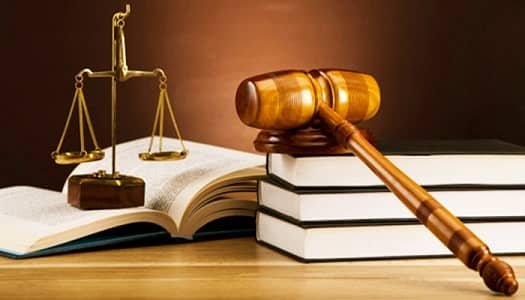 1. L.L.B (Bachelor of Law)
It is one of the oldest law degrees present in our country. It is a three-year postgraduate program that you can pursue after finishing your graduation. Students of any stream do not have any restriction to opt for this course after graduation. Therefore, irrespective of your science, maths, art, or commerce degree, you can perform your dream of being a law professional.
This degree is compulsory if you want to pursue higher education in law/ apply for an LLM degree. It will include a detailed history, conceptual & integrated study, and internship of law. It is the most fundamental law degree in our country. Therefore, almost all the colleges and universities of India include it as one of their law courses.
However, another law courses have replaced the three year LLB course due to more conventional studying technique. We will discuss their benefits later in this article. But, many people still love to study the authentic way.
You will have to qualify your graduation with a minimum of 45 percent to enter into this course. However, many private universities also have a direct admission system if you have written the national law exams.
=> Also Read: LLB Vs. LLM: Which is Better for You?
2. L.L.B Hons. (Bachelor of legislative law honors)
L.B Hons. And L.L.B is almost similar courses. However, there lies some significant differences that all students must know. Students pursuing LLB Honours will get a deeper knowledge of law and human rights. But, the plain LLB students will have an overview of those same subjects.
One more necessary difference that all law students must know is that after having an LLB degree, one applies for specialization degrees. Human rights, labor law, forensic, and criminal law, are some of the specialization fields in law that only an LLB honors students can apply. However, students of both the courses can do LLM after finishing the undergraduate law course.
Both the courses offer you some subjects, duration of graduation, and other faculties.
3. B.A L.L.B/ B.A.L.L.B Hons.
The BALLB and BALLB Honours, otherwise known as Bachelor of Arts- Bachelor of Legislative Law is a five year integrated course. You can apply for it directly after your 10+2.
As the name suggests, it consists of an integration of both arts and law. Students will have to study subjects like history, economics, sociology, and political science or Arts, and criminal, civil, labor, patent, corporate, administrative, and other law subjects.
Therefore, each semester will include one or more arts subjects along with law as well.
The five-year integrated course allows you to be more interactive with people by experiencing moot court, seminars, case studies, internships in high court and supreme court, depending upon your academic performance and communication skills.
4. B.B.A.L.L.B/ B.B.A.L.L.B Hons.
Similar to BA LLB, this course also offers a 5-year integrated program to students. Almost everything is similar to the previous program except the Arts course, which is replaced by a business course here.
Therefore, students from commerce background should opt this law course. It will include both business and law subjects in each semester.
It includes subjects like accounting, management, effective communication, and computer application from the BBA course. The subjects of law are similar to that of any integrated law program.
5. B.Com L.L.B/ B.Com L.L.B Hons.
It is another 5 years integrated law course for students of commerce background who are interested in business statistics, auditing, business communication, and economics, along with law subject as mentioned in the above section.
6. B.Sc. L.L.B/ B.Sc. L.L.B Hons.
BSc LLB includes the adjunction of science with law. Therefore, students belonging to the science stream can pursue this program.
It includes subjects like biotechnology, chemistry, electronic device, and other science subjects with the law subjects. It is also an integrated law program.
7. Intellectual Property rights L.L.B
It is a law specialization program that offers the students of both undergraduate and postgraduate levels. Intellectual property law helps people to understand the value of innovative ideas and creations. For people having dispute in trademark, copyright, patent, and industrial designs, will come to a professional of intellectual property law.
Here is a list of some undergraduate programs in this course:
BSc LLB, along with intellectual property rights specialization- It includes subjects of fundamental science and property laws like administrative, labor, aviation, law of evidence, criminal act, drafting, open elective, and many more.
BTech energy technology, LLB honors along with specialization in IPR- It includes subjects like energy and mass, solar energy, bioenergy, alternate energy. The subject of property rights are similar to those of the above course.
Here is a list of some postgraduate programs in this course:
LLM in intellectual and industrial property law
LLM in intellectual property rights
LLM in intellectual property law
LLM in intellectual and business law
LLM in trade and intellectual property law
You will also get some certificate courses in Intellectual property law.
8. B.L.S.L L.L.B
It refers to Bachelor of legal science and Bachelor of legislative law. You can opt for this course after finishing your higher secondary school. Therefore, it is a five-year integrated law program. By opting for this course, your legal views will more clearly than what you get in other law courses. The various job opportunities in India, as well as other countries, make it more exciting for students.
Diploma courses:
Law diploma courses offer you numerous law courses that will be comparatively completed in a shorter time as compared to the mainstream courses.
Criminal law
Business law
Corporate law & management
Labor law
Human right law
Taxation law
Women & gender justice law
Information technology law
International law
*Postgraduate courses:
L.L.M: LLM is a 2-year postgraduate course of law. You can also opt for a one-year LLM course. However, not all the universities will offer one year course.
M.A: If law appears fascinating to you, you can also opt for legal studies after your graduation in a non-law course. For undergraduates of arts, MA offers a postgraduate course in the legal and administrative sections.
M.C.L.I.T: It refers to the Master of Cyberlaw and information technology. It is one of the growing branches in our country due to the increased number of cyber cases in every coming year. Postgraduates of this course have to deal with cyber forensic along with information technology. Business, behavioral law, and various other techniques are taught in this course.
To get into these law courses, you have to clear the following examinations:
CLAT (Common Law Admission Test)
CLAT is one of the largest common law entrance test in our country. It helps students to take admission in various National law universities and private law colleges.
Overall, the national law universities in our country are counted as 23. But, CLAT enables you to take admission into 22 national law schools. Delhi University conducts its separate law examination that we will discuss further.
The CLAT examination paper has a list of 150 questions that students have to complete in 2 hours. Also, one of the most fearful aspects is the minus marking of -0.25 marks.
It is a pen paper-based entrance exam. Earlier, it used to be online. But, due to some ill practices, the law consortium decided to put it forward as a pen-paper test. However, looking at the pandemic, it was conducted online.
The CLAT paper includes the following subjects. Make sure you prepare these five subjects with your full dedication:
-English
-Logical reasoning
– Quantitative techniques/ Maths
– Legal reasoning
– Current affairs and general knowledge
LSAT (Law School Admission Test)
LSAT is the second most popular law school entrance exam held in our country. It occurs once every year.
It does not include national law universities. If you are looking forward to take admission to top private law colleges of India, do apply for the LSAT. It takes into consideration 55 law universities in India.
It also occurs in offline/ pen-paper mode. Every student is allotted a time of 2 hours and 55 minutes to finish the exam. This year it occurred as an online examination.
You have to score at least more than 80th percentile to get into top law universities in India.
The subjects of LSAT includes:
–  Analytical reasoning
– Logical reasoning- part 1 and 2
– Reading comprehension
AILET (All India Law Entrance Test)
The National Law University of Delhi, India, conducts a special examination that grants admission to their university. It is a once a year occurring exam.
The question paper has 150 questions. For every right answer, you will be allotted one mark. Therefore, the maximum marks sumps up to 150 mark. The time duration is 90 minutes.
For eligibility in this exam, you have to score at least 40 percent.
Here is a list of syllabus for this examination:
Reasoning
General knowledge
English
Legal aptitude
Elementary mathematics
Other than maths, all other subjects carry 35 marks.
Here is a list of some other state/college wise law examination that you can apply:
MH CET Law
Christ university law entrance exam
Kerela LLB entrance exam
Army institute of law entrance test
BHU UET Law
LFAT
IPU CET Law
KITTEE Law
Which personality is ideal for joining law courses?
A person who makes firm decisions, has good communication skills, good listener, along with excellent public speaking skills, will achieve great heights in the law field. You can either be a lawyer or a judge by pursuing a law course. You can also work as a legal consultant & administrative in law firms. Payscale of all the jobs are variable. To be in judiciary services, you have to fight the civil judge examination. However, you can be a lawyer after a few years of internship in district/high court/supreme court.
Law Course Frequently Asked Questions
Can I directly pursue LLB after the 12th?
LLB is a bachelor level course with a duration of 3 years, but you still need to have completed graduation in any field to pursue LLB. So, the answer to the question is a No. You cannot pursue LLB directly after the 12th. The alternative to this is to pursue an integrated program like BA LLB, which includes two degrees. The duration of these integrated programs is five years, and you can opt for BA LLB directly after class 12th if you can clear the entrance exam. There are many other integrated law programs that you can consider directly after completing class 12.
I do not have Math in class 12th. Can I still pursue law?
It is alright even if you do not have math in class 12th. You can still pursue LLB. Moreover, LLB is a course that is open for all streams, including science, commerce and humanities. So, the math is not at all important during the course. There is, however, a section for mathematics in the CLAT examination that you need to attend. The section has generalized mathematic questions that you can easily clear even without having maths as a subject in 10+2. There is a lot of study material available to help you prepare for the math section in the entrance test.
Which law field is in the maximum demand?
With the increasing cyber frauds, one of the specializations that always remain in demand is Cyber Law, Intellectual Law and Banking Law. Having a good knowledge of technology can help you in working as a cyber lawyer. The demand for these three segments is always very high. Apart from this, you can be a tax lawyer, and tax lawyers' demands are always pretty high. You can start pursuing LLB, and you still have time to decide what field you should choose. Overall, there are many such options that are always in high demand when planning to be a lawyer.
Does recession impacts lawyers?
The recession has a minimal impact on the lawyers. The courts still function, the frauds still happen, and the disputes still arise. In such a case, recession can barely impact lawyers the way it impacts other fields. So, when you are planning to be a lawyer, you are recession-proofing yourself, and you can be very sure that there would not be much impact even during the great depression. So, pursuing a law course can be very beneficial compared to the technology or other commerce courses that are sensitive to recession.
What are some tips to prepare for CLAT?
It is relatively easy to crack CLAT, but you need to have a good cut-off if you would like to get into elite institutes like National Law Schools. One time to prepare for CLAT is to avoid last minute preparation. You should start preparing as soon as you have entered the class 12th. Maybe, after the 12th, you can opt for a crash course for the revision, but the crash course should not be the mean of the first preparation. You can also buy the study material available online and use that for your preparation.
We hope that you will be able to select a perfect career path for yourself now.