Science remains one of the most popular courses that people prefer once they are done with their school level in class 10. It remains one of the most trendy and worthy choice of study stream and it is also the gateway to further forward cases of study and career making. This course also has a wide array of scope and is the reason why people prefer it so much.
Science has certainly taken a grasp way ahead of other courses and streams and people prefer it very much. It is a course which leads to the courses like medicine, engineering, and other allied disciplines and more. This course also helps the students to go for the courses in science stream in graduation and post graduation levels. And also for many professional career ahead, science stream is a must.
Science stream also comes along with many benefits that are only limited to it. Like a science student can select any subject be it science or non-science and go for it if they want to study further. This is not the case with the non science level students who are into commerce and arts. That's a big plus point on part of the science student.
Career Synopsis After Class 12th Science
There is quite a long route ahead to become what you intend to with the use of science field. But that journey in itself is quite rewarding and comes with a host of growth intended opportunity. The students during the class 12 take on either of the PCM or the PCB group which can be denoted as the Physics Chemistry Math and the Physics, Chemistry and Biology group. Both of these lead to different routes ahead and are options for medicine field and the engineering field.
This remains a major career turning point once a student completes the class 12 in Science field as the student needs to take step further into the career. Here an informed decision will give a good level of understanding and will also allow for making the most of the career. It will also help students make the wise decision to their life and that is what will keep them on the path to success.
Either of your decision to have completed the science field in PCM or the PCB field will mark the further growth during this time.
List of Top Courses After 12th Science in India

The scope for a science student after class 12th science is pretty wide awake and allows you to go for various types of courses. You can either go for the normal graduation degrees or the specialist career options ahead. You can also go for the diploma courses or the certificate courses. Or if you want some job oriented courses that allows you to grow and earn and learn more in life.
But we here won't be only talking about the top courses options and will focus on these aspects much. Other than that other type of short term courses can be covered in a new place altogether. We will look into the fields of medicine, engineering, law, architecture, animation, much more and will list them all out for you. Since we have two fields we will look at options to bifurcate it into the PCM and the PCB groups for easier understanding and knowledge.
Top Courses After 12th Science PCM group
There are plenty of top courses on offer after 12th science PCM group and we here will list them out down below for you. We will discuss in brief about all the courses and will look to impart valuable knowledge and advice to you on this one.
Here's the list of top courses after 12th science that you can go for. Read along.
1. Engineering (B.Tech or B.E)
Engineering is a major study field for people who are into the PCM science group. Many students take the PCM group so that they can go for the engineering field. Those students who have a premonition of going for the engineering will generally take the PCM route. There are different engineering subjects that you can take along and go for in this field.
Here's the course, scope and salary for this course
Course details and different fields of engineering
You can go for different sort of engineering options. There are so many fields that you can make a career in and this is certainly one of the best options for a PCM student. You can go for either the Civil engineering or the electrical or the automobile or even the chemical engineering. There's also aeronautical engineering or the nuclear or even the ever popular mechanical engineering. All these courses are on offer by many institutes and colleges around. You can go for these ones and make good career out of it.
This course requires a student to have completed the science 12th class and with the PCM subjects. After that they can go along for the entrance test and then compete in it. Once they qualify via the entrance exams then they can go along for the interview test and then they can go ahead with the admission.
Engineers have a great scope going ahead in their career and people can certainly be assured of finding good and respected jobs. They can earn very well and some of the engineering fields offer even more scope and salary than the rest.
2. Architecture courses
Architecture looks into the aspect of designing and more and is a different field to the engineering. It is something that a student who loves to design the building and the structures look to study for. This is a course that will pay off in the long run and is quite a good course ahead for any person in the PCM group. They can take this course without any hesitation.
Here's the course, scope and eligibility for this course
There are different courses under this field and you can take like B.Tech in Architecture and more. There is also the courses where you can major in Architecture and learn ahead. These courses come along and takes over a duration of 3-4 years. Many top colleges and university offer this course.
This course is a good option for people who want to take into architecture field and want to be associated with drawing and designing. Here a person will design and draw big buildings, structures and so much more.
With this course with you, you can go for bigger jobs and projects like designing the far greater structure and also take into the aspect of becoming one of the leaders in the field. All modern day company require architecture with them and here the person can become good in career.
3. Computer Applications (BCA or more)
Many PCM group students also look to take part in the computer based course ahead in life. For those who have a keen interest in this field they can take part in the computer applications and there are many courses that come along in this field. There is quite a future ahead for students into this field.
Here's the course, scope and salary for this course
Students can go for either BCA course which is also known by as Bachelor in Computer Applications. This course is a three year course and allows you to learn about computer applications, programs, software developments, and much more aspects of web developing. There is also scope for learning plenty of app development also.
This course is one of the most worthy and trendy course of modern times and is a perfect option for a PCM student group. Any person who wants to take on the route to computer application and more can go along to be a software developer or a web developer in the companies and more.
4. Merchant Navy
Merchant Navy is one of the quite lucrative job offers around and is field where not many venture into. It is something where people don't take much and don't go into much but there is where the catch is. People tend to disassociate merchant navy field but this course is quite high profile and allows you to become one of the best in terms of career and money and all. People with the 12th science field in PCM field do tend to choose this one and this one is certainly profitable field for them.
We here will talk about them down below
Merchant Navy course works around in a simple basis. You need to qualify for the Merchant Navy program via the entrance tests and more and then you can go along for the course. After you have qualified for the program, you can take along and start your study and training. And at the end of all this, you get to become a designated Merchant Navy in your career. This course runs for 2-3 years and is offered by merchant navy training institutes.
A person once has completed the 12th class in science stream with PCM major can appear for he qualifying tests for the merchant navy. Once they take on the tests and then complete them then they can go along with the person interview and the other admission procedures.
Scope
A person who is into Merchant navy is sure to enjoy a lavish life ahead and grow into a good life and career. They can go into ship cruise and trips all over the globe.
5. Bachelor in Science (BSc) for PCM group
Bachelor in Science is quite a popular and evergreen course that a student can take for. This course is a good choice for people with the science stream and they can go along to achieve more with this course. The beauty about this course is that B.Sc itself is spread across in many stream and here we will talk about the ones where you can take along with the PCM group.
Let's discuss about the course in brief down below:
For people with the PCM group, you can take on the course in the fields of physics, chemistry, mathematics, stats, industrial chemistry and much more. There is also this course in the fields like nutrition, textile, extension and so much more. All of these can be taken by the students who come from PCM Group.
The eligibility stands simple for this course. All you need to do is complete the class 12 course in science stream and have taken up PCM as a major subject. Then the student as their desire can go for the institute and college where they want and also take on the entrance and other tests. Then the admission will be done.
A student who has completed the BSc will have plenty of job scope going ahead. They can go along for the specialist in fields like chemistry, physics, maths and more.
Top Courses After 12th Science PCB Group
After taking on the likes of PCM group now we are going into the PCB group which consists of Biology instead of the Maths and other subjects are same. Here the students can learn about what course they can go for and more details about it.
Here's the list of top courses after 12th science that you can go for. Read along.
1. Medicine (M.B.B.S)
Medicine is a course that will never run out of course. This course and field is one of the most respected ones and comes around as being one of the most preferred by students. This course is taken by the PCB students and they take this as one of the first priority for the PCB group. For those students who have a clear idea about their life and who wants to go ahead with the medicine field into different streams, this is the best way into.
Let's discuss about the course in brief down below
There are different medical courses that a student can opt for. Primarily they can go along for the M.B.B.S course. This course is a major in the medicine field and the students can learn much from it and make a good professional career ahead.
A student needs to have completed the class 12th in Science stream and with the PCB group so that they can go for the medical science field. Without it, the medical science field will not be able to be taken for. After that they have to take part in the entrance tests and qualify through it. Then there will be personal interview round also. After all this, then the student can take admission in it.
A person with qualification into this field can become one of the highest regard professional and earn plenty of money and more. They can also progress to more courses and other options ahead.
2. Bachelor in Dentistry Studies (BDS)
Dentistry is another field of subject that a student can take along after they have completed the class 12 science streams in the PCB group. This is also part of the medicinal studies but more attuned and specialist to the dentist whereas MBBS goes into other detailed study of other human body and medicines.
Here's the course and scope for this course
This course is also a long term professional course and comprises of both the theoretical and practical approach where the students can then take on the career path to grow ahead. The students can learn and move ahead and make the most of their career.
A student needs to have a class 12 science qualification and also have a PCB group. A PCM group student cannot take on this course. This course requires a student to have completed the entrance tests and qualified via it. Also the students can then go for the admission once they are done with it.
There is a high career growth with this field and a student can become a dentist and work in a hospital or open their own practice with it.
3. Bachelor in Science (BSc) for PCB group
Now that we talk about the Bachelor in Science courses for the PCB group student. The students have a evergreen option to partake in the BSc course and make the most of their career. It is a good choice for both the PCM and PCB group and we have already talked about PCM group above. Now we will mention about PCB group BSc down here.
Let's discuss about the course in brief down below
For people who are into the PCB group, they can take on the course like nutrition and dietic, occupational therapy, biotechnology, speech and language, anthropology, radiology, food technology, horticulture and more. These are exclusive for the PCB group students.
A student needs to have completed the class 12 in science stream and should have the PCB group with them. After that they can go for the institute or the college that they want and pursue BSC from there in the stream and subject they want.
Scope
They can go so far ahead in life and take on roles that will help them achieve so much in life. They can become specialists in biology, radiology, zoology alongside becoming major in a lot of fields.
4. Physiotherapy
These days physiotherapy is quite in the high rise and getting on the good side of this career is a good choice for students. People can become one of the best in the field with this along them and certainly going for this course is a worthy choice for people. We have seen many PCB group students go for this course and they can become much better physiotherapist.
Let's find out more about this course down below:
This is a long term under graduate program and allows a student to learn the health and professional niche much closer. This allows the students to become a known name in the industry and become part of the top most resource that is currently being seek. People can learn this course from various institutes and colleges.
This course requires a student to have a class 12 science stream course. They also need to have completed the course in PCB group and then they can go ahead to become eligible for entrance tests and more. And that way after completing entrance they appear for personal interview tests and after that admission is done.
This course allows you to become a professional and earn the degree of physiotherapist and then you can either offers you own practice and service or go into working like hospital or clinics.
5. Other medicinal and health based courses
There are plenty of medical courses and health based courses that you can take along in life. Once you have completed the course in class 12 PCB group you can go ahead with these courses. We will discuss in brief about different medical courses you can take along here down below.
You can go for the course like Bachelor in Ayurvedic Medical Science also known by as BAMS or Bachelor in Homeopathy Medicine (BHMS) or Bachelor in Unani Medicine Science (BUMS). Further there is also course like Naturopathy and Yogic Science, Siddha Medicine and Science.
All these courses are good courses that you can go for in life.
The eligibility is simple for these courses that the students needs to have completed the class 12 science stream with PCB group and then they can go for it.
It has very good scope going ahead in life and this allows you to be professional health service provider and more that is beneficial to career and life.
Courses After 12th Science Frequently Asked Questions
Is it possible to pursue an engineering course without studying PCM or PCB?
No, as far as we know, most of the colleges and universities does not consider students from other streams to enroll for engineering course unless they have the prerequisites. For most of the engineering courses, PCM is compulsory and for a few engineering courses, PCB is accepted. Apart from these, arts, humanities candidates cannot get enrolled in an engineering course.
Which course is better today medicine or engineering?
That is a really complicated question, while it is just M.B.B.S and engineering, it is impossible to determine the best among them. In both professions, some people draw the same salary and enjoy the same satisfaction. However, for the right candidate medicine could be better and in the same way, for the right candidate engineering could be the best. Therefore, instead of pursuing the course just based on the comparison, we recommend that you pursue a course based on your interests.
Physiotherapy course in recent years have been gaining momentum, is it a good course? Are there good job opportunities?
One of the best things about the physiotherapy course is that it is a paramedical course. If compared to medicine and other courses, physiotherapy is comparatively easy and the job opportunities are increasing. Apart from this, the demand for a physiotherapist in Gulf and European countries is very high. Migration is a possibility.
Merchant Navy courses are becoming popular these days, is it a risky job? What about the job opportunities is it worth the money and time?
Merchant navy was once a least ventured job, while there is a lot of job opportunities, there was a general taboo that it is a risky job. In fact, like all the other jobs, this one also has its risks and benefits. First, you need to understand that the merchant navy is not a part of the Indian military or Indian defense branch, merchant navy is the term used to classify those private ships, crew, and all the other services related to it. The merchant navy could be engaged in goods movement or moving people from one place to another. Today, logistics movement through the sea is getting more preference, and therefore the job opportunities in the merchant navy are expected to increase exponentially.
Among the courses listed here, which one offers a better chance of getting jobs?
All the courses listed here are the best. The chances of getting a job depend on the skills and mind-set of the graduate. Remember, if you knock on the right door with the appropriate degree and skills, you could get employed. On the other hand, if you spend your life expecting someone to come to pick you up and offer a job, then, no degree could help you. It is all about your mind-set, remember, there are at least 1 lakh graduates that come out every year, not all of them might get employed. But, those who put their heart and knock at the right door would get employed.
Finally, these are the courses that student can take after they complete the class 12 science course either in PCM or the PCB group.
These courses allows the students to further grow in their life and gain ahead in terms of knowledge, skills and more. We hope you liked this one.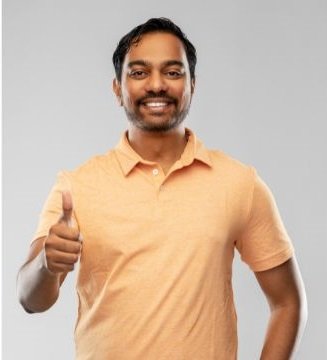 Rahul Kumar is a passionate educator, writer, and subject matter expert in the field of education and professional development. As an author on CoursesXpert, Rahul Kumar's articles cover a wide range of topics, from various courses, educational and career guidance.