Each one of us has a career goal from an early age. Some of the students wish to be a doctor, and it is undoubtedly one of the noble profession across the world. The doctors serve the communities, and they get a massive amount of respect for their work. In India, the doctors are often at par with the god. If you wish to be a doctor, then you will not only bring in satisfaction in your life, but it also brings happiness to the life of patients and their families. There are a lot of different skills and qualifications required to become a doctor. The career is rewarding, but the way to this destination is also very tough. There are different domains in the medical field, and you can choose between being a physician, surgeon, educator or specialist.
If you are planning to become a doctor, then you must start preparing from an early age. You must also develop your concentration, thinking ability, patience, compassion and emotional IQ to become a doctor. If you wish to be a doctor and look for career guidance around the stream, you are at the right place. In this article, we have listed all the possible information about becoming a doctor. Go ahead and check out the information below.
Eligibility Criteria to Become a Doctor
There are different things that you would need to achieve your goal. In this section, we have listed the eligibility criteria associated with becoming a doctor. Go ahead and check out the information below.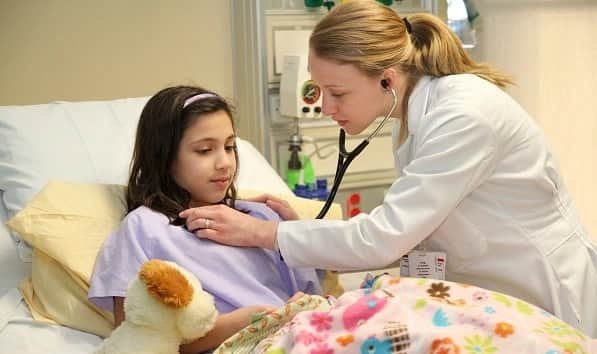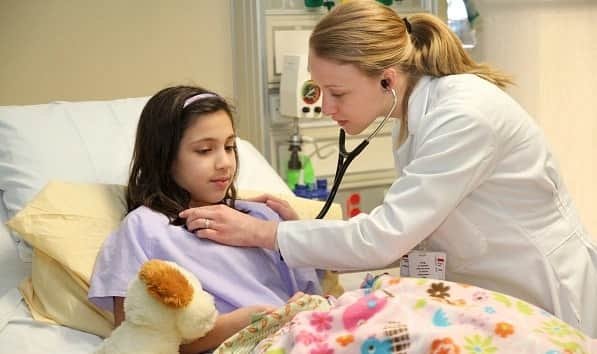 There are certain minimum educational criteria that you required to become a doctor. The first thing here is that you should have Physics, Chemistry and Biology as the mandatory subjects in 10+2. Students with mathematics can also become doctors by PCB remains to be an essential subject.
You must also have science in class 10th, and math is yet another mandatory subjects.
You must have specific skills like the ability to work long hours, concentration, teamwork, focus, hardworking attitude and ability to connect.
It is also vital for you to score 60% in class 12th to appear for the entrance exams.
For getting admission into MD, MS or M.Sc., you should have completed MBBS from a recognized institute.
For getting admission to a doctoral program, you should have completed a Master degree from a recognized institute.
Understanding what field you should choose?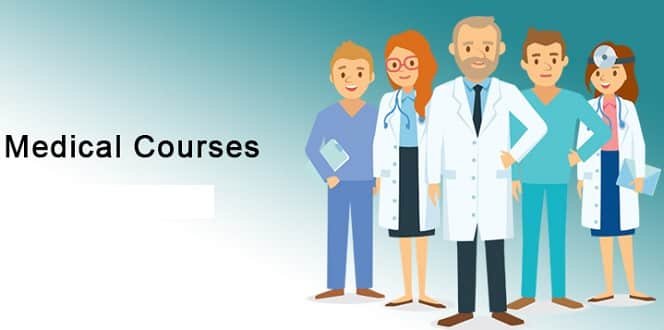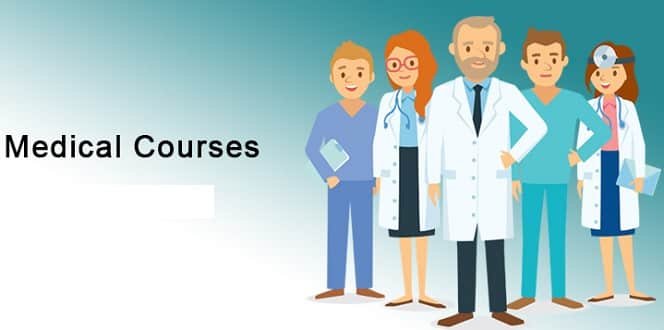 Now, there are different ways you can become a doctor. You can go ahead and check out the details below.
MBBS – This is one of the most popular course when it comes to becoming a doctor. Students prefer MBBS, and after completing MBBS, they can opt for their MD, and they can further study DM. This is not just a popular course, but it is also the best way to pursue a career in medicine.
BDS – The competition in MBBS is too much, and in this case, some students do not get admission to MBBS. A lot of those students opt for BDS. Moreover, some students wish to be a dentist. All these students should opt for a Bachelor of Dental Surgery.
BAMS – BAMS stands for Bachelor of Ayurveda, Medicine and Surgery. If you are interested in Ayurveda, you can also opt for this course, and it is a 5.5-year course.
BHMS – Many people are not comfortable with allopathic medicines. In such a case, those people opt for homoeopathy. You can also be a homoeopathy doctor, and to be one, you can pursue a Bachelor of Homeopathic medicine & surgery.
BUMS – Just like Ayurveda and Homeopathy, Unani is also a trendy field of medicine. Students interested in Unani medicine can opt for Bachelor of Unani Medicine & Surgery as well.
The most generalized way for the student to become a doctor is by pursuing an MBBS. In this article, we are going to focus mainly on the MBBS aspect of it.
Getting Admission to MBBS College in India
Since we are talking about MBBS, you must understand that MBBS is a 5.5-year course. The split up for these 5.5 years includes 4.5 years of education and one year of internship. The Medical Council of India regulates the course, and you must only pursue MBBS from MCI recognized institute. Below are the steps of getting admission to MBBS college in India.
You need to start the process by ensuring that you meet the eligibility criteria to pursue the MBBS. If you meet the eligibility criteria, you can move on to the next step.
You would now need to register for the entrance tests. There are multiple tests available for admission in MBBS; however, the most popular ones include NEET, AFMC and AIIMS. There are some other state-level entrance tests that you can appear in.
The next step is to appear for the exam. You can check the pattern of the exam on the website for the particular entrance exam. You would need to score good marks in these entrance tests to get admission to MBBS.
You would need to apply for the colleges after the exam. Once the cut-off has been published, you can see where you are eligible to get admission. Now, youwould have to fulfil the admission formalities to complete the admission process. This includes the verification of documents and fee deposits.
Getting Admission to MBBS College outside India
Many students also prefer going out of the country to pursue MBBS. There are multiple reasons for that, and we would not get into it. If you wish to pursue MBBS from colleges outside India, then you will have a lot of options as well. The popular destination includes Nepal, Mauritius, China, Russia and Australia. To get admission to MBBS outside India, you would have to get the eligibility certificate from MCI. You would also have to follow the country's rules to get admission. Private colleges in foreign countries can be expensive to ensure that you check the details of the fee structure before you get admission outside India.
Tips for Students willing to be a Doctor
You already know that becoming a doctor is difficult course, and it requires a lot of hard work. The first step of becoming a doctor is to get admission to MBBS college, and once you clear this step, it becomes relatively easy for you to become a doctor. We want to share some of the tips that would help you in getting a good MBA college. Check out the details below.
You need to start preparing early. Do not wait for 10+2 to be completed before you start preparing for NEET or any entrance exam.
You must start preparing from Class 10 or Class 11 itself. Keep the books and notes of Class 10, Class 11 and Class 12 safely. You will need them while preparing for the entrance exam.
You can also enrol in an institute that would help you in preparing for the entrance exam. It is better to enrol in Class 11 itself so that you have enough time to prepare for your entrance exams.
Avoid doing crash courses after Class 12 as they are never enough. Crash courses are suitable for students who wish to revise the syllabus. However, they are not for students who want to start afresh.
There are many online resources available for you, and you must take advantage of the online resource to succeed. Online videos can be an excellent way to learn different topics.
Appear in multiple mock tests and ensure that you appear in these tests in a time-bound manner. Measure your performance and identify your weak areas.
Many students concentrate only on biology, and this is a mistake. You must focus on chemistry and physics as well.
Another thing to note here is that you must not attempt all the questions during the entrance exam. Most of these exams have negative marking. You can skip the question that you are not sure of. Do not spend a lot of time on such questions. Many people end up with a low score because of attempting the questions they are not sure of.
What happens after completing MBBS?
After you have completed your MBBS, you can go ahead and pursue your master's degree. You can choose between M.D., M.Sc. or MS. There are a lot of options available to you, and many colleges are offering this course. The path is relatively easy when you are pursuing MBBS from an Indian University.
If you have completed your MBBS from a foreign university and wish to practice in India, you would need to appear in a test set by MCI. The exam is known as the Foreign Medical Graduate Examination, and Indian Students must appear in the exam. The exam is held twice a year, and you need to score 50% in the exam to get your medical license in India. Without appearing in the exam, you will not be able to practice in India. The National Board of Examination conducts this exam. The disadvantage of pursuing an MBBS from a foreign university is that you need to appear in the exam, and the exam can be challenging. You can pursue your higher education in India after you pass the exam conducted by MCI.
Best Colleges in India for MBBS
Everyone wants to pursue their education from the best college for different medical courses in India. Having the best college list with you would help you understand what are the colleges you must target. This would also help you in understanding the cut-off associated with the colleges. You also get a better understanding of the effort you need to get your dream college. Check out the list of best colleges in India.
AFMC
AIIMS
Banaras Hindu University
Bhartiya Vidhyapeeth
BJ Medical College
CMC Vellore
DY Patil University
Jawaharlal Insitute of Post Graduate Medical Education and Research
Kasturba Medical College
KIIT
King's George Medical University
Manipal University
PGIMER Chandigarh
Pt Bhagwat Dhayal Sharma Institute
University College of Medical Science
Vardhaman Mahavir Medical College
Employment Opportunity after becoming a Doctor
Talking about employment opportunities after becoming a doctor, there are many options available to you. Scroll through the list below and get an idea about the same.
You can work in government and private hospitals. You can also choose multi-specialist hospitals for working as a doctor.
You also have an option to work in a nursing home, or you can choose a primary health centre to begin with.
A lot of business organizations, industries, schools and corporates hire doctor because of certain government regulations.
You can also work with the armed forces. The easiest way to work with the armed forces is by studying at AFMC.
Lastly, you can work with research companies, pharmaceutical companies or biotechnology companies.
Pay Scale of Doctors
When you start your career as a physician, the salary is usually low. The starting point here is approximately Rs 4 Lakh per annum.  It can be more for general surgeons, cardiologists, dermatologist and other types of doctors. As the experience level increases, the pay scale also rises. At a mid-level, you will be able to withdraw a seven-digit salary. Once you reach a particular level of seniority, the pay package would increase further. Many doctors work at the hospital, and they also have their clinic to earn better.
Final Verdict
This was all about becoming the doctor. To sum it up for you, we can say that becoming a doctor is a 5 part process. You need to start by choosing maths and science in 10th. In the next step, you need to select the medical stream in 10+2. After completing 10+2, you need to appear in the entrance test and secure admission in MBBS or BDS. In the next two steps, you can complete the MD and Doctorate Program. You must always aim for the government colleges for MBBS as they prove to be very economical. The fee for semi-private and private colleges can be very high. It is relatively easy to get a student loan, but the loan's long tenure can pile up the interest for you. Becoming a doctor may be exhausting, but the rewards associated with the profession are far greater than anything else.
If you wish to be a doctor in India, then you would have found most of the information on the page. If you still have any other question, you can reach out to us, and we will try to help you in the best possible way.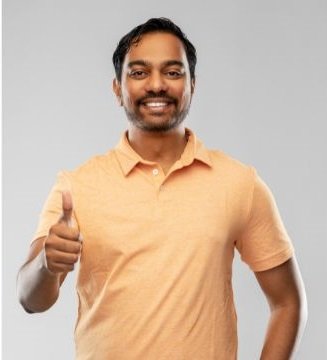 Rahul Kumar is a passionate educator, writer, and subject matter expert in the field of education and professional development. As an author on CoursesXpert, Rahul Kumar's articles cover a wide range of topics, from various courses, educational and career guidance.