Hotel management, this word might ring more tune to many people here in India. Some may say that going into hotel management is not a good career choice. But that is not true. Hotel management course is good for career and there is so much scope in this one. This course also allows a person to make a career in the hotel business and more. Furthermore, this course is currently making quite news also since it seems to be lucrative.
There was a time when hotel management courses were not so glamorously thought of. And then came the era when people like Masterchef Sanjeev Kapoor and more started coming into the television industry. After that people started looking at the career into hotel management as a good option. And then they started taking this warm heartedly. That is how the popularity grew so much and now people look to make a career into these fields so often.
We have been looking at many career options and courses that you can take when it comes to making the most of your forward going time. That is why we have been coming up with career detailed outline and advice for all streams of people. Today, we're focusing on the best hotel management course after 12th in India and their in depth description. Read along.
What's Hotel management Course?
A hotel is by and large a combination of multiple different components and getting them all right is how you can make the most of it. It is how you can make a good hotel or run a good hotel and that is what is taught along in the hotel management courses. Hotel management courses look into the aspect of finding the best skills for managing the various parts of the hotels and the various departments of the hotel.
Normally student may make a choice of going into these stream early in their career and take a path into their life. While some find this route later in their life and go for it. This is how the career spans for people. After class 12 exams many people go for hotel management courses as this seems more lucrative and promising and is also one of the professional courses that is sure to make the most of your life and career.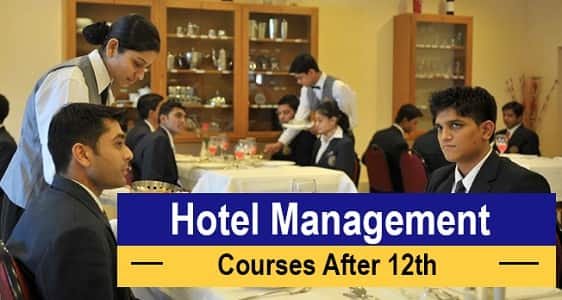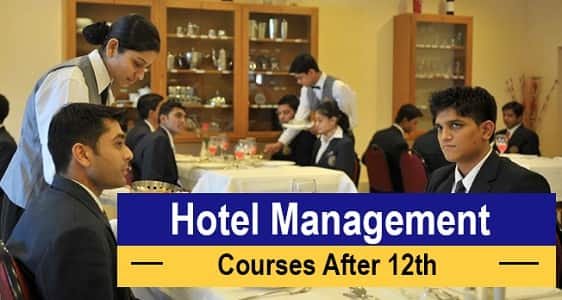 How is hotel management course influencing students?
We've seen people go for the traditional basis of courses and we have also seen how many people look for careers in the field of LLB/BBA or those courses like B.Com or even Engineering, medical and more. So traditionally people were keen on these fields and now that the courses are expanding and the field is growing ahead people have started seeing more into these new fields and hotel management is one of them.
Hotel management course is making people more interested and is creating so much space for all. A lot of people are going for hotel management courses just after they have completed the class 12 exams and the students now are going for these lucrative choices more often. And there is so much course to see from these so you may look at these too. We will discuss all about the course details down here for you. So that you can have a clear idea about all these.
What sort of course should we go for in hotel management field?
There are different courses in hotel management field like short term diploma courses to full fledged bachelor's course. All these courses can be taken by the students and then they can take forth with the career. We here will look into all these types of courses like short term certificate courses, diploma courses, professional course and more. Read along as we seek answers for these.
Hotel Management Courses After Class 12th
Here's the list of some of the best hotel management courses in India that you can go for after class 12. Read along.
1. Bachelor in Hotel Management (BHM)
Bachelor in Hotel Management also known by as BHM is a course that is pretty much in the rise when it comes to hotel management field and the students go for this one with so much vigor. This course focuses on the major aspect of hotel industry and more.
Here's the course, scope and salary for this course
BHM is normally a 3-4 year course depending on the university and the institute. There are some that offer a 4 year program while some offer 3 year program. This course lays more focus on building the fundamental of the hotel industry and the commercial kitchen operation system. It helps to create a value based approach that will provide a best return and service to customer and the brand itself. It also focuses on creating professional approach.
A student needs to have a 12th class pass certification to enroll into this course. They need to have at least 50% marks in the class 12 exams and after that they need to appear for entrance exam also so that way they can then get the admission. The better the entrance exam, more better college you will find.
This course will help the students to get a job and promotion in the fields of 5-star hotels, restaurants, more places where food and hospitality is served. They can be house keeping manager, front office manager, restaurant manager and more.
2. B.Sc in Hotel Administration and Hospitality Management
This course is also on such a rise that many prefer going this route when it comes to hotel management career. This course has a good scope going ahead and many people opt for this one. This course helps build the professional approach in a person.
Let's discuss about the course in brief down below
This course is a 3 year course and so people appear for this one. This course is spread across 6 semesters and the student needs to study and practically approach the sectors like front office, housekeeping, food and beverage and much more. The students also need to be strategically efficient which this course teaches them good.
Just like the course above, i.e BHM a student needs to cover the class 12 exams and then the students can go ahead with this course. They have to have a marks as aggregate of 50% and then they can wisely approach this course. They also have to give entrance exam which will give them good leverage.
The students have high chance of becoming strategic managers, even cabin crew or kitchen management trainee and much more after this course.
3. B.Sc in Hospitality Studies
This is another course that falls under B.Sc system and this course is also a good course to go for after completing the course. The student can go for this course after they finish their class 12 and have a good career ahead. Anyone who wants to build a good career in the hotel management sector can easily go for this career and be a professional person.
Here's the course, scope and salary for this course
This course is also a 3 year course and the students have to go through 6 semesters in total. They have to learn about the aspects of friendly reception and taking care of the guests. Since this course revolves around hospitality management more focus is given towards making sure that the students learn the hospitality part, how to treat the guest and maintaining a good camaraderie.
Since this course is a graduation course, a student can go for this course right after their class 12 exams and the students have to have a good marks like aggregate of 50% in their class 12 exams. That way the students can give entrance and good entrance will give them good marks and ultimately good college.
We all know this field is more towards maintaining good relation with the customer so most of the time we look at the scope of job in the field of catering officer, or the marketing officer or even the hotel manager and cabin crew based host and hostess.
4. Diploma in Front Office and Accommodation Management
This course is a diploma course and as we said we will also include these courses in our list also because if we don't do that then how come students will know about the courses that they can appear for after class 12 in hotel management. This course is like a undergraduate program but differs in time from them.
We here will talk about them down below
This course as we said is a undergraduate course and the students can go for this course. This course runs for anywhere between 6 months to 2 years and this course will be one of the good scopes for student. It will give them the power and knowledge that also of high level and detail oriented where they can go for learn about front office and more about accommodation management. This way the student will have a good career outline and will learn so much. They can move into big roles and will be one of the front faces of the industry.
This course requires a student to have completed the class 12 course and then they also should have a certain criteria of marks. This system may differ from one college to other college. Although you have to give entrance exams and pass that one if you want to have a good time ahead.
A person who holds a degree of this Diploma in Front Office and Accommodation Management can have a good profile and go for jobs in the field of receptionist, front office staffs, front office executive, customer service and more.
5. Bachelor of Science in Culinary Arts
For those who want to be the best when it comes to culinary features, this course is the best one. This course looks into the aspect of becoming chef or into kitchen management. They also need to go for further knowledge about so much things and more that they will become one of the best when it comes to performing in culinary arts.
Here's the course and scope for this course
This course is a proper graduation program where a student needs to learn for 3 years and then they can go for this course. They have to learn through 6 semesters where they study about things like hygiene and food safety, kitchen management, food production, kitchen operation and much more. This will give them in depth skill set and knowledge count so that they can become the very best that they want to be.
This course is a graduation based program and a student needs to have a completed class 12 so that they can learn this one. They also need to have a 50% marks in the class 12 exams and then they can appear for the further procedure of admission. If they earn good marks then they can go for good colleges.
This course allows the students to go for a job profile of Chef or a kitchen manager. But it doesn't stop there you can also learn the aspects of job and become like kitchen manager, restaurant manager, food and beverage officer and more.
How is the fees for these hotel management courses?
There isn't one single shot where we can just pin them up so we thought of debriefing the fee structure in a different point altogether. There are various factors that come into play like which college you go for, what will be your training procedure and much more.
Normally if you look at it you can see that these courses generally cost between 2 lakhs to 7.5 lakhs if you want to go for a full time course and if you want to go for a distance based learning you will still have to bear like 50k to 2 lakh rupees. And you cannot directly join any institute by just paying fee. You have to give exams, which is also called entrance exams and then you have to clear that. After that a bit of GD and personal interview round and it will be done.
There are so many courses that as a student who has completed the class 12 exams can go for after completing his high school.
Hotel Management Course Frequently Asked Questions
What is the difference between hotel management and hospitality management? Are they really different? I have noticed the courses for them are different.
Hotel and hospitality management are two different courses and fields. While hotel management courses focus more on the functioning of a hotel, hospitality management focuses more on everything related to the industry. In simple words, a hotel management course teaches students the techniques of managing hotel administration, housekeeping, maintenance, catering, marketing, etc. On the other hand, hospitality management teaches and offers the students with skills and knowledge to manage hotels, resorts, travel, food, beverage, event management, relaxation industry, etc. Yes, the courses and the field are different, hotel management is more focused on hotels, and hospitality management is more diverse.
Pursuing a Bachelor of Science in culinary arts could help in becoming a chef?
Yes, as already mentioned in the section, this course teaches and offers the adequate knowledge required to become a chef and also the skills to manage the kitchen. While to become a chef most of the hotels demand only diploma courses, for reputed hotels, Bachelor's degree is a prerequisite. Apart from this, a bachelor's degree in science of culinary arts could help you start your career as a chef and then move on to managing the kitchen.
How much salary could be expected in the hotel management field?
First of all, I would like to remind you that you should pursue a hotel management course only if you are interested in working in this field. The challenges that you could face is entirely different from other fields. Now, as far as we know, the salary package of a hotel management jobs are different. However, a minimum salary package of minimum 2.5 lakhs per annum could be expected for a graduate of this course. In India, if you rise to the General Manager level, your salary could reach up to 10 or 15 lakhs per annum.
I am too weak in mathematics and I do not want to pursue a course with mathematics, do hotel management courses have mathematics?
No, a majority of the hotel management courses do not have mathematics as a subject. However, some hotel management courses might include mathematics courses, but they will not have a complex syllabus.
Is there a best hotel management course that could be suggested? Or are all the courses the best?
All the hotel management courses are good and each of these courses is designed to help the candidate get a job easily. Unlike other graduates, a hotel management graduate tends to be employed more easily.
Hospitality management graduates tend to draw more salary than hotel management graduates? Is it true?
In India, the salary scale of both hotel management and hospitality management employee is almost the same. However, outside India, it is an entirely different story. There is a considerable difference in salary scale and the employment opportunities also differ.
The hotel management stream is quite good and it has much scope to grow. So people are interested in this one these days and it is good because the field is filled with opportunities. We just have to grab it.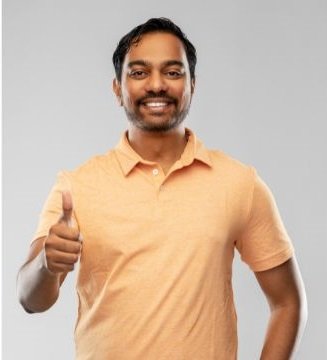 Rahul Kumar is a passionate educator, writer, and subject matter expert in the field of education and professional development. As an author on CoursesXpert, Rahul Kumar's articles cover a wide range of topics, from various courses, educational and career guidance.