In our country, the craze of being a doctor or engineer has set a bar for all other professions. Children aim to become a doctor since the age when they are not even aware of their surroundings. However, as they grow up, some people still want to achieve their goals. Many others have a different perspective of looking at life; they become interested in other subjects. Whether you are doing it with your wish or against your will, these two medical streams will give you a fruitful life ahead. With a little consistency and hard work, you will surely achieve your dream profession.
Who said a student life is easy? The obstacles and burden that a child suffers during student life is similar to the job hurdles in an adult life. Therefore, life gives you challenges at every stage. The one who is ready to fight all the obstacles will overcome the difficulties. Choosing a stream after lower secondary school, fighting exams, preparing for competitive exams, homework & assignments, maintaining good academics, and all-around activities are a part of student life. Where most of the students pick PCB stream only because of their goal of becoming a doctor, 3/4th of them are not even aware of other career options in biology background.
MBBS (Bachelor of Medicine and Bachelor of Surgery) and BAMS (Bachelor of Ayurvedic Medicine and Surgery) are the two mainstream course options after completing high school. Most of the students have a misconception about the science (PCB) field, that after choosing it, they will have limited career options. Many of them pile up this negativity in mind and go into a state of depression. However, the biology field provides no lesser option than the other streams such as mathematics, commerce, or arts. Students assume that if they cannot clear entrance exams for MBBS, they will have to live the entire life jobless.
To clear out this very misinterpretation, we are going to give you a detailed comparison between MBBS and BAMS. You don't need to choose MBBS to impress society. People also choose BAMS by their choice of becoming a lead scientist or doctor of Ayurveda. As it is considered as one of the most conventional medical practices originated in our country, why are we ashamed to opt for it when it comes to our career choice? No career should be considered inferior. You can also sit idle after completing MBBS & achieve great heights on the BAMS field. Therefore, your life is all about your choice, preferences, hard work, and dedication. Let us look at some points that will help you to select a course after your high school completion: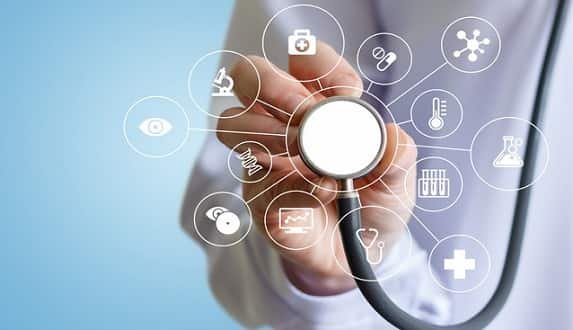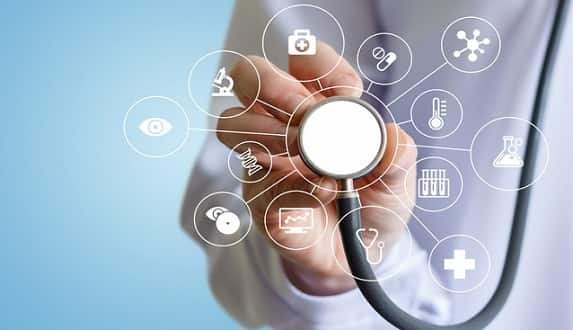 What competitive exams do I need to clear to enter these courses?
After you finish your high school education, the stress about different competitive exam begins. Parents and teachers are getting more concerned about the studies. Similarly, students also have a high competitive spirit nowadays. Therefore, it would be much better if you start preparing the moment you enter high school.
Almost 80 percent of course included in entrance exams are covered by your school textbooks. NEET, otherwise known as National Eligibility Cum Entrance Test, is a joint medical examination for entry in all medical courses in India. Until the last few years, JIPMER and AIIMS used to conduct their separate test. However, the NTA will conduct NEET 2020 onwards for entry in all Indian Medical colleges.  All students must apply and sit in the examination to get into BAMS and MBBS.
BAMS and MBBS Admission Criteria
Here's sharing some information about the admission criteria:
Once you apply for the exam, and the results are out, the controller of examination and other authority prepare a merit list. Students should target to score more than 45 percent in the exam.
Based on the marks you score, you will get admission into different colleges. Depending upon the percentile, colleges will prepare their different merit list.
Qualification is different from eligibility. The person who qualifies doesn't need to be eligible for admission.
MBBS requires much higher marks than the BAMS for admission. A person who has just qualified for the exam will not be able to take admission in MBBS, but he/she can be admitted to Ayurvedic college.
BAMS and MBBS Course Duration

Details about the course time period:

People always avoid choosing science, especially medical background, because they think of it as a very long course. The course duration of both the subjects is five and a half years. If you want to achieve something great in life, it indeed has to be different from the rest of the courses. Patients consider doctors as god! There is some reason why the future you will be compared to god. The long study of both MBBS and BAMS includes a one-year compulsory internship. It will teach you everything about the fundamental operations and patient handling clinical techniques that an undergraduate should know.
An ayurvedic doctor (BAMS pass out) must know the basic practices such as history taking, examination, diet, yoga, evaluation, pranayam, and other fundamental things. Therefore, the period of internship aims at making your practical part strong.
An allopathic doctor (MBBS pass out) should know about clinical examination, history taking, clinical practices, and fundamental treatment. Therefore, an internship of one year is mandatory for MBBS students.
Subjects included in these courses:
A) MBBS
First-year – Anatomy, physiology, and biochemistry.
Second-year – Pharmacology, microbiology, pathology, and forensic science.
Final part one/ Third year – ENT, ophthalmology, community medicine.
Final year – Medicine, surgery, obstetrics & gynecology, orthopedic, pediatric, psychiatry, dermatology, and anesthesiology.
The clinical postings will begin from the second year. And last till internship.
B) BAMS
First-year – Sanskrit, Rachna Sharir (anatomy), Kriya Sharir (physiology), Padartha Vigyan & Ayurveda Itihas (Ayurvedic philosophy), and Maulik Siddhant Avum Ashtang Hirdaya.
Second year – Charak samhita, dravyaguna vigyan, roga nidan, and rasashatra.
Third year – Charak samhita, agar tantra, prasuti tantra evam stree roga, swasthavritta, and kaumarbhritya parichaya.
Final year – Kayachikitsa, panchakarma, Shalyakya tantra, Shalya, and research methodology and medical science.
It is also considered as three courses, out of which the second and third years are of one and a half years. One year mandatory internship at the end will make you a pro before you finish your Ayurveda school.
Top Indian colleges for these courses in India

We are listing down the names of a few top Indian medical colleges. It includes both the MBBS and BAMS courses:
All India Institute of Medical Science – Getting into AIIMS is a dream of many students. It is one of the top medical colleges in our country. We have thirteen AIIMS in our country at present.
Armed force medical college, AFMC – If you have always dreamed of working as a war field doctor, getting into AFMC should be your goal.
Christian Medical College, Vellore.
JIPMER
Lady Hardinge Medical college, New Delhi.
Maulana Azaad medical college, Delhi.
Kasturba medical college
Madras Medical College, Chennai.
Here are some top BAMS medical colleges:
Institute of medical science (Varanasi)
Maharastra University of Health Sciences, Nashik.
Baba Farid University of health sciences, Faridkot.
Rajeev Gandhi Institute of health sciences, Banglore.
Datta Meghe Institute of Medical Sciences, Wardha.
What to expect after passing out the course?
You don't need to practice as a doctor after completing these courses. Here are all the career options:
After MBBS:
Physician
Public health worker
Medical professor
Hospital administration
Medical journalism
Medical writer/author
Forensic medical examiner
Researcher
Pharmaceutical scientist
Sports medicine
Academic medicine
Health informatics and analytics
Public services
Medico legal professional
Entrepreneurship
After BAMS:
Ayurvedic doctor
Sales representative
Professor
Category manager
Ayurveda pharmacist
Health supervisor
Clinical research associate
Postgraduate courses
After MBBS, you have several options for postgraduate courses. To get into these courses, you have to clear NEET PG:
MD – Pediatrics, dermatology, venerology, tuberculosis & other respiratory diseases, radiology, community medicine, radiotherapy, pulmonology, pharmacology, psychiatry, pathology, obs & gyne, microbiology, health and administration, general medicine, geriatrics, biochemistry, biophysics, aviation medicine, palliative medicine, infectious disease, and many others.
MS – Anatomy, obstetrics & gynecology, orthopedics, medicine, anesthesia, neurosurgery, traumatology, and ophthalmology. There is a total of 78 PG courses available in our country.
After BAMS, you have the following options for PG:
MS Ayurveda
MD – Preventive and social medicine, surgery, ENT and ophthalmology, pharmacology, internal medicine, pediatrics, medical jurisprudence & toxicology, medicine and pathology, and obs and gyne.
Payscale
BAMS doctor earns comparatively lesser than an MBBS graduate. A UG Ayurveda student can expect a pay scale of Rs.10,000 to Rs.20,000 expected. However, an MBBS pass out can earn Rs. 20,000 to Rs. 80,000 expected, depending upon their experience. However, if you wish to complete PG courses, get ready to earn more.
Conclusion:
Your life is how you want to create it. For living a healthy and luxurious life you must have a positive outlook. Science is a vast subject. The more you explore, the more you will find. If you are keen on the human body, you will never be satisfied with digging depth in the medical field. It's all about your love and passion for your career. Irrespective of whichever course you choose, make sure you are dedicated enough to complete it with ease. If you have interest, it will no more be a rocket science to you!