Are you searching for the Perfect Professional Course in India after completing your 12th Commerce stream education?
To begin your career immediately after graduation, the professional courses listed below are the best option. Commerce is a field that is constantly expanding, and there are numerous professional courses available in this stream. Consequently, if you have completed 10+2 commerce, you will have an excellent selection of options.
1. BBA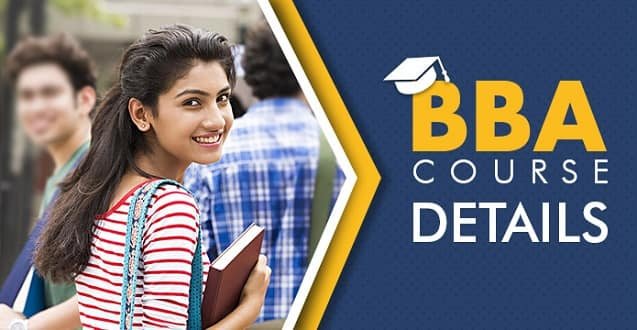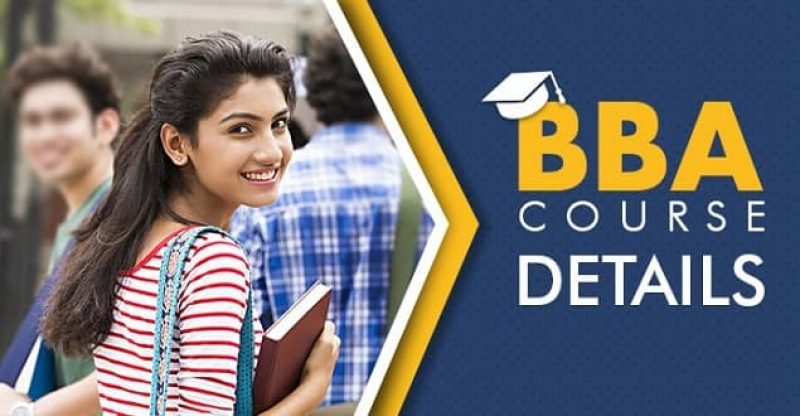 The Bachelor Business Administration (BBA) degree program is a three-year program that prepares you for a future in this field of management & administration. The Bachelor of Business Administration is the undergraduate equivalent of the Master of Business Administration. You can choose from a variety of specializations, including marketing, sales, accounting, information technology, human resources, and finance.
Additionally, the BBA course emphasizes personal development & the development of confident, strong leaders in the industry. You can learn about all of the aspects of small businesses and startups that are relevant to them. The most significant benefits of this curriculum are that it offers a wide range of career growth for all. If you do a BBA with comprehensive industry-related courses, then you can have a fantastic growth in your professional life.
2. Bachelor Business Studies (BBS)
This BBS is a three-year degree program that is in high demand among students who want to have a significant place in the business. This course is concerned with disseminating solid knowledge that is heavily augmented by real-time experience. The students will not only learn about subjects such as economics, accounting, finance, and, marketing, but you will also gain practical, real-time experience in these areas.
In addition, you would have the chance to enhance your managerial abilities, analytical abilities, interpersonal abilities, communication abilities, and technological capabilities while enrolled in the BBS degree program. The BBS program is very equivalent to the BBA program, & several students are choosing it over the BBA course due to its distinctiveness as well as the numerous career & higher education benefits it provides.
3. BCA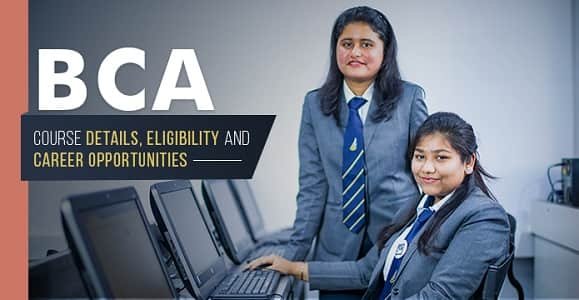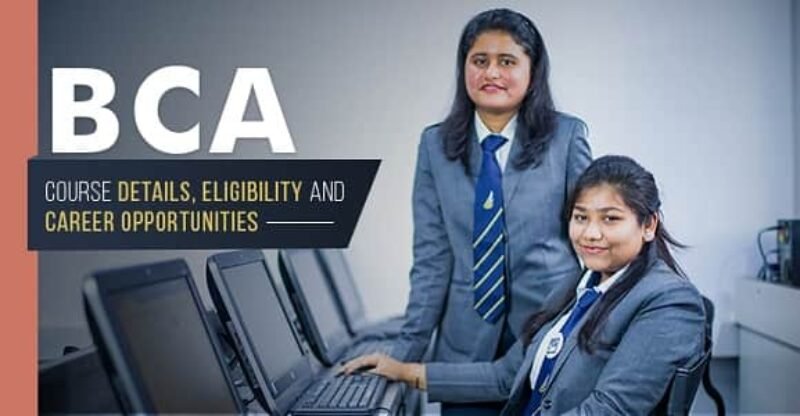 BCA is the course to take if you really want to find employment in India's highly regarded information technology industry (IT). You will become a specialist in subjects such as networking, data structures, databases, and a variety of computer languages after completing this three-year degree program. This course will teach you how to create and maintain programs, software, or apps which can be utilized in the information technology industry.
It is an excellent course that produces highly skilled computer experts who are propelling the country's information technology industry to the next level. After graduating from college, you can continue your education in this sector by pursuing MBA or MCA, which will allow you to have a good growth and earning potential.
4. B.Com
This B.Com course continues to be the most famous degree option for students after they complete their secondary education. This course is a three-year program that includes subjects such as financial reporting, accounting systems, finance, economics, and legal studies. By the completion of the term, you will have gained expertise in the subject of commerce and will be prepared to work in the business industry.
Although this B.Com topic is intense in theory, there is also a strong practical component to this course. The Students gain first-hand knowledge of the industry through a variety of opportunities of learning. The Bachelor of Commerce degree opens the door to a variety of career options in corporate, finance, insurance, as well as the public industry. It is known as a fantastic course that is ideal if you are willing to continue your education and pursue courses such as MMS, PGDM, M.Com, MBA, and so on.
Also Read: Short Term Courses After B.Com
5. Bachelor Of Accounting And Finance (BAF)
If you really are good with math and also have a natural ability for accounting and finance, you must consider pursuing a degree in business administration and finance. This is a three-year degree program that includes a wide range of subjects in accounting and finance. BAF graduates are trained to be specialists in the most crucial areas of business – finance and accounting – through a combination of theoretical and hands-on training.
Accounting, corporate communication, internal audit, corporate law, managerial economics, standard costing, and risk management are some of the topics covered in the BAF course. This is just a theory. In real education, you will have the opportunity to work on real-world projects, attend seminars, participate in industrial visits and conferences, and network with industry professionals. The BAF is an amazing course that prepares students for a variety of important careers in finance and accounting.
6. BBI
If you want to join financial and insurance sectors, then you should consider enrolling in the BBI course. Why would you study anything else when you can study a highly specialized undergraduate program that will qualify you for a rewarding career in 2 of the country's speediest industries – financial institutions and industry?
It is a three-year course that is divided into six semesters, just like all other undergraduate courses. All of the subjects related to this course are interconnected, including financial services, insurance, business, and communication technologies. There is a nice balance between practice and theory in the BBI program, and in the completion of the program, you will be prepared enough to begin working as a financial and insurance experts. It is a one-of-a-kind course that you should strongly consider.
7. LLB or Bachelor of Laws
Even though a bachelor of law degree is typically a three-year PG program in India, there are some universities and colleges that offer five- to six-year programs that combine elements of arts, commerce, and science with a law degree. It is the course of study you need to obtain in order to practice law as a lawyer.
Legal studies include a various subjects such as criminal law, labor relations law, constitutional principles, contract terms law, global economic law, taxation and accounting, business law, patent law, banking, and insurance law, and others. The goal of LLB course is to provide you with a solid foundation in all of the laws so that you can later specialize and practice them. Obtaining an LLB degree is a good choice if you have the necessary passion and skills.
8. Certified Financial Planner
After all, why settle for a mediocre program when you can earn a professional degree of international standing? The CFP course allows for the professional practice of financial planning and the provision of services in the areas of retirement, investments, taxation, & financial planning, among others. The FPSB offers this prestigious course as part of its continuing education program.
To complete the course, you can choose between two options: the Challenge status pathway or the Regular Pathway. This regular pathway consists of six course book, and this curriculum can be completed immediately following the completion of your bachelor's degree. The Challenge pathway is intended for people who already hold professional degrees such as LLB, CS, CA, or Ph.D. qualifications. They only need to pass the very last module of this curriculum in order to receive the certificate of completion. This is a forthcoming certification that has the potential to provide students with a significant career growth.
9. Company secretary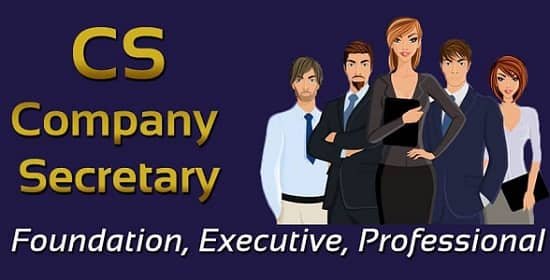 This Institute of Company Secretary in India offers a professional program in company secretaryship that is open to all. This program can be completed after graduating from college, but it is recommended that students enroll in this course immediately following the 12th grade. You will be required to complete three levels of the program: Professional, executive, and Foundation.
This CS program is among the most reputable courses available in India, and it will qualify you to get the position of a company secretary or even to start your own company that provides company secretary service to different clients. In addition to corporate management, tax, bookkeeping, and legal services, corporate secretaries also offer a broad range of other services. It is the best courses to take if you want to get into a high-salary profession after graduation.
10. Chartered Accountant
The ICAI offers a professional degree program in accounting called Chartered Accountant. There are no prerequisites for this expert accounting course, which is designed for those who are exceptionally talented in taxation and accounting. If you want to complete this program after the 10+12, you will have to give at least 5 years.
You must pass the foundation, the intermediate, and the last program prior to moving on to the next step. Then, you will be required to complete an article-ship in the field of a specialized accounting company under the supervision of an accountant. All of this effort and hard work is, however, rewarded by the fact that CAs are among the top professionals globally.
Conclusion
Students in the 12th grade of commerce now have many options for undergraduate programs that allow getting a notable degree in the field that they are passionate about. All the bachelor's courses mentioned above can help to make outstanding careers as well as some excellent post secondary education opportunities. As a result, if you have just completed your 10 + 2 in commerce, then you should carefully consider the courses presented and select a course that you would thoroughly enjoy studying.
Other courses related to commerce stream students: