Life as student is interesting with the amount of knowledge we accumulate over the journey. The knowledge we gather paves the way for our future. It might start with play school and goes on until the whole life. Along the journey we must make lot of choices and at times the choice can be confusing. One such confusing choice comes after class 12.
Education that we take after class 12 directly impacts the future career and goals you want to reach. This is the phase where everyone needs guidance on choosing the course or the degree. All this has to be kept in mind with demand and growth opportunities in future and this makes it very complicated situation with various choices at hand.
We are here today to help out and guide the students who are undergoing the same limbo situation. Join us as we look into the variety of commerce courses with math or without math and more that can be done after 12th commerce Stream.
Courses After 12th Commerce Stream
This is one of the popular streams along with arts and science. It mainly deals with finance and economics. After class 12 in commerce stream, there are wide range of options available and it has a edge over arts as commerce students can opt for both commerce and arts options. Some of the courses contains Mathematics and some won't. Based on the interest on mathematics, students can choose any of the below courses.
1. B.Com
It stands for Bachelor of Commerce and generally students opt for this course after class 12 and it will be an extension from class 12 subjects. The course duration is of 3 yrs. In this course, students will learn the important aspects of finance and accounting. The main subjects that are taught in the course are Corporate accounting, Economics, Taxation in India and Income Tax, Management Accounting etc. along with regular languages. There can be specialization in B.Com. like Accounting and Taxation.  It contains Mathematics as part of subject.
Job and Scope
After B. Com Students can opt for M. Com which gives opportunities in teaching sector. Along with that students will get opportunities to work in private and government sectors as finance and accountancy clerks. Other than this there are other government opportunities to which students can apply.
2. Bachelor of Economics
This is like Bachelor of Commerce, but the main subjects deals with economics. The course duration is of 3 yrs. The main subjects of Bachelor of economics are Macro Economics, National and International Trade, Agriculture economics etc. This contains Mathematics as well.
Job and Scope
Similar to B. Com students can do Masters as well in this. There are many opportunities in private and government sector with focus on Macroeconomics, International trade, Public Finance and Agricultural economics. Students can opt for any of these.
3. Bachelor of Law (LLB)
This is one of the important and exciting option after class 12 commerce study as it gives opportunity for us to be part of Indian judicial system. Students are going to study Property law, constitution law, Banking law, Indian Penal code etc. This is a 3 yrs. Course and it won't contain mathematics. There is also 5 yr. course with specialization BA+LLB and the law specialized subjects like taxation law, corporate law etc. can be studied. Students will be awarded degree in law and will get opportunity to become advocates. Bar council of India governs this course in India. After this, students can do MA+LLB as well.
Job and Scope
After completing the course, students can take up a job in any private law firm or can set-up own law firm based on level of experience.
4. Bachelor of Business Administration (BBA)
BBA is another most important option and is a three-year course. Students learn subjects like business and the administration and Mathematics will be a crucial subject. There are various business aspects and the methodologies that will be part of course study. It provides opportunity for people who like business improving their skills and paves way for successful business management professionals. After this, students can take Master of Business Administration.
Job and Scope
The opportunities after BBA includes both private and government sectors but mainly in private sectors there are huge options for management positions.
5. Chartered Accountancy (CA)
Chartered Accountancy is a professional course and is an important course in Indian economics and financial system. Currently it is administered by Institute of Chartered Accountants in India. This is an extremely prevalent course for students of commerce stream. After the students will have lot of opportunities to work in major international and national companies, banks, audit firms etc. Students can do self-employment as well working with local businesses and be an independent CA. The duration of this mainly depends on the how we train or practice and how quick we are going to clear the exams.
The main subjects of the CA exams includes Economics, Statistics, Accounts, Law, taxation, Cost and Financial management, Auditing, Information Technology, Corporate laws, Direct and Indirect Tax laws, Financial reporting, Information systems control etc. Along with this Students have to do internship at a Chartered Accountant to understand the profession and day to day challenges.
The whole CA course can be divided as three parts:
CPT – Common Proficiency Test
IPCC – Integrated Professional Competence Course
CA final course
Job and Scope
There are many job opportunities available for Chartered Accountants in both private and government sectors. They can be involved in Tax related matters, Auditing and Financial examinations etc. CAs can work in banking and Insurance, Stock Broking companies, Law firms, Financial institutions.
6. Bachelor of Business Studies (BBS)
This is like Bachelor of business administration and is also a three-year course. Students generally study about marketing, Management science, corporate finance, operations management and organizational behavior. This doesn't contain the mathematics as an important subject.
Job and Scope
The opportunities after BBS includes both private and government sectors but mainly in private sectors there are huge options for business administration positions.
7. Company Secretary (C.S)
Company Secretary is one of professional courses students opt after commerce. The course is offered by the "Institute of Company Secretaries of India (ICSI)" and has a three-stage examination format. This course doesn't contain Mathematics. The three stage format includes various modules to be cleared like Business Environment and Law, Economics, Fundamentals of Accounting and Auditing, Company and Tax laws, Setting up Business Entities and Closure, Corporate and Management Accounting, Financial and Strategic Management, Economics, Business and Commercial Laws etc. This is an important professional course and plays a key role in Indian Industry. This doesn't contain the mathematics as an important subject.
Job and Scope
Due to government policy, every listed company should have a qualified Compony secretary in a manager or administration position. So, there are lot of opportunities for CS students in the Indian companies. This includes both government and private companies. A qualified CS can be part of corporate governance and decision making, Strategic and Finance management.
8. Bachelor of Statistics
This is one of important course students opt after the class 12 commerce. It is well suited for students with exceptional interest in Mathematics and numbers. It is conducted by Indian Statistical Institute and it is one of the premier institutes in India. The selection to this course is through written test and interview. The course contains subjects like Statistics, Probability, Auditing, decision sciences etc. Students who complete this course typically land up in jobs like Statisticians, Poll managers etc. There is master's degree as well which can be pursued after the bachelors. This contains Mathematics as an important subject as part of curriculum.
Job and Scope
The opportunities for Statisticians are growing slowly in today's world. With the growing data and companies are trying to understand the data and statisticians can play a key role with their mathematics skills. There are equal number government and private sector opportunities.
9. Bsc in Hospitality and Travel
Hospitality courses doesn't require a class 12 commerce. This can be taken by any one after class 12 completion. This is one of the job-oriented courses and it includes both the degree or a diploma course. Important subjects of this course include Human resource management, Travel management, Food Production, Business desk operations, Housekeeping and maintenance. This doesn't contain the mathematics as an important subject.
Job and Scope
The main scope of opportunities available currently in private sector. Students can work in hospitality companies like restaurants, Hotels, Travel Management and Housekeeping etc.
10. Animation and Multimedia Courses
Similar to Hospitality Diploma this course also doesn't require commerce Class 12. Any student can opt animation courses based on the interest and creativity. Currently it has lot of growth opportunities with many animation studios working on VFX and EFX due to the animation movies and big budget action films. Duration of this course depends on the level of study and typically vary between 6 months to 3 years. There are various courses as part of this like BSC in Animation and Multimedia, Bachelor of Visual Arts, BSC in VFX and Gaming etc. Along with this there are certificate and diploma courses as well. This doesn't contain the mathematics as an important subject.
Job and Scope
After the course students can work animation studios, TV channels, Multimedia studios etc. or student can work as VFX consultants independently. Based on the skillset you gain, students can work as director, Production designer, Story board artist, Digital Painter, Animator, Editor, Modeler etc. This jobs are provided by Animation studios, Media and Advertising companies, game developers etc.
11. Bachelor of Journalism
Bachelor of Journalism is an important course student opt after class 12. It doesn't require commerce class 12. Any student can opt this. Students will study in the field of journalism and mass communication. It is a three-year degree course and, in the course, students will be learning various aspects like research, reporting, writing and editing, presentations in the media industry.  There are many opportunities currently growing for Bachelor of Journalism. Students can join electronic media like TV news channels, radio stations, Internet video channels etc. and print media like Newspapers. This doesn't contain the mathematics as an important subject.
Job and Scope
If you are taking up this course as an option, you will have wide variety of career options.
Content writers: This is the entry level job and most of responsibility is to write news stories and articles about the major happenings on daily basis.
Journalist: This job includes presenting the content to the audience in right manner and the content can be politics, sports, finance, entertainment and education etc.
Reporters: Reporters are people who work on the ground. The responsibility includes getting the views from people or information about the event happened and present it through media.
12. Digital Marketing Diploma
Digital marketing is one of the fastest growing industries currently with the raising internet and social media usage. Students can take this as a course after class 12 commerce. Even arts and science students can opt this. It is not provided as a complete degree but there are some diploma and certificate programs to study. It can be completed in 6 months. This doesn't contain mathematics as a subject.
Job and Scope
There are many opportunities currently in the private sector. Digital market managers are getting a good pay now-a-days.
13. Bachelor of Design
This is one of the reputed degrees across the world. This can be taken by anyone who has completed class 12 irrespective of stream of education. This is a 3-year program in some institutions and 4-year program in some institutions depending on the specialization opted for. Specializations include Interior Design, Game design, Fashion Design and Visual communication, Product design, Industrial design, Textile Design, Ceramic design etc. Course includes vocational subjects, Skill development electives along with hands-on assignments. This doesn't contain mathematics as a subject.
Job and Scope
There are many career opportunities for this as it spans across different industries. Most of the career options are currently in private sector.
Students can become Fashion designers, Graphic designers, Art directors and work with films and media.
Students can become UI/UX designer, product designers with Technology companies.
Interior designers can work with various consulting firms designing office spaces and houses of many big companies.
14. Diploma in Education
Diploma in Education is a training program and is certificate level program. Main theme of program is it train students to teach. This mainly helps students to teach in elementary level schools. Class 12 commerce is not mandatory, and students can take this course irrespective of class 12 stream. It contains both full time and part time programs. Duration depends from institute to institute and typical duration ranges from 1 year to 3 years. Subjects in this course includes Regional language, Art education, Literature, Child development etc. This doesn't contain mathematics as a subject.
Job and Scope
There are many opportunities in both private and government sector and elementary school plays a key role in building the society. Students can find opportunities in government schools, private schools, day care centers, tuition centers etc. Depending the role students take work as
Teacher – Elementary school teacher by managing daily classroom functions and teaching.
Writer – As writer, they can write content to teach, articles, reports etc.
Education Coordinator – As Education Coordinator, they control the over all functioning and quality of education. Helps in creating and updating the curriculum.
Tutors – As tutors, they work in private tuition assisting individual students to achieve more.
15. Actuarial Science
This is one of the important course students generally opt for after class 12 commerce. It deals with applying various mathematics and statistics concept to determine the risks in finance, banks, insurance and other industries. Both Class 12 commerce and science students can enroll into this. The course includes subjects like mathematics, economics, statistics, finance concepts and insurance concepts. Along with this some computer subjects are also mandatory. It is not easy to complete this and many feels that this one of toughest degrees and common people doesn't know that there is such a degree. Due to the increase in globalization and dependency of one sector on another, there is an increased risk of impact for financial institutions. Actuarial Science professional helps mainly in this regard. Currently it doesn't have a proper time program structure. This contain mathematics as an important subject
Job and Scope
Main career opportunities for this course are currently available in Banking and Insurance industries. The span of opportunities for this course is global and insurance companies like LIC, HDFC, ICICI, Metlife etc. have lot of opportunities in this regard.
16. Bachelor of Vocation
Bachelor of Vocation is a Vocation Training program. The aim of this program or course is to create industry specific or on-demand skills for students. The sole intention of program is skilled development among the students. The course length in 3 years and it have multiple entry and exit options available over the period of course. These programs have become very popular in the recent times in the student community. This doesn't contain mathematics as a subject.
Job and Scope
Since this program is based out of on-demand skill development, the opportunities will be there based on industry requirement. Most of the current opportunities are going to automated maintenance in industries, fabrications in construction companies and many more.
17. Hotel Management
Hotel Management program has been one of the important program students are opting now a days. It is career-oriented program with ample job opportunities. Even though it is like Hospitality program, it is mainly aimed at Hotel management. The course duration is of 4 years. The specializations can be of food processing, Front office and management. This doesn't contain mathematics as a subject.
Job and Scope
Main opportunities for this program are aimed at various roles in the Hotel operations. The most important of all the openings is of a chef and Hotel Manager. These opportunities are currently in huge demand due to the globalization and activity happening across the world.
18. Bachelor of Computer Applications
Bachelor of Computer Applications is another important course students are taking up after class 12 commerce completion. Only science and commerce students can take the BCA. It is a computer course which is aimed to learning the core concepts and functionalities of computer. Important subjects students learn in BCA are Computer Hardware, Operating systems, Networking and Database concepts etc. It is a three-year program and after this, students can do Masters as well. This contains mathematics as a one of the subjects.
Job and Scope
BCA completed students have lot of opportunities in the software world. Students can work as computer programmers, database and web developers and network engineers.
Also Read: BCA Vs. BBA: Which One To Choose?
19. Event Management course
Although, event management course is not one among the most popular courses, it is considered as a promising sector helping many students with good career opportunities. By taking event management course, one can get resource management and management skills. Using these skills, various events are successfully hosted and executed. A student can do Diploma, Certificate and Degree course in event management. A BBA course can also be done by class 12 Commerce, Arts and Science students. Depending on the courses, the duration varies. A BBA course takes 3 years long. Diploma or certificate courses can be done in 1 year. As part of the course, many subjects are present among which Study of main events, accounting, public relations, marketing and advertising , Human Resource management, Business laws and planning are important. For succeeding in this field, 4 important skills are required namely creativity, accounting and cost estimation, networking and very good public relations skills. Moreover, event management sector used to be one among the most unorganized sectors. Recently, this trend has been changed. This sector has drastically
grown and improving day by day. With that, job opportunities are also increasing.
Job and Scope
With increase in number of events organized worldwide, the jobs in this sector are also increasing. Based on the individual's interest, he can choose outdoor adventure, sports, cultural and many more events. Some common roles are celebrity manager, logistics manager, HR manager, etc.
As we have seen, class 12 in commerce stream brings a lot of opportunities to students across varied areas and they can choose any from the list based on their interest.
Commerce Course After 12th Frequently Asked Questions
Commerce stream is considered to be inferior to other 12th streams? Is it true?
Yes, there is a common assumption among people that the commerce stream is inferior to other streams. This is not true, commerce stream is not inferior or superior to other streams. All the streams have the same weightage. In fact, today, it does not really matter which stream you choose, most people respect the job title and the amount of salary a person draws. It is just that you need to be successful. The common notion that commerce is inferior to other streams is slowly fading, today, more people choose commerce stream over other streams as commerce stream offer a diverse option to them.
If I choose commerce stream and pursue any one of the courses listed here, would I draw the same salary as that of an engineering or medical professional?
Yes and no, there was a time when the pay scale was different for different types of jobs. Engineers and doctors used to draw more salary than commerce graduates. However, things have changed, today, the pay scale difference is decreasing. There are commerce graduates who draw equal or larger salaries than engineering or medical graduates. The pay scale today depends on the skills, experience, efficiency of the employee and also based on the size and reputation of the employer firm.
What is a bachelor of vocation course? Is it a new course? Is it good?
The Bachelor of vocation course is also known as Bachelor of Vocational Education is one of the UG course that trains and qualifies a candidate as a vocational teacher in public or private schools or trainer for private companies. Apart from this, there are some universities and colleges that offer specific vocational courses that focus on health occupations, marketing, agriculture, computer, arts, etc. As far as we know, this course is new and the acceptance of graduates of this course is impressive.
You have listed the event management course as one of the best courses to pursue after 12th commerce. Is it really a good career option? It is not a stable career, right?
Event management used to be classified as a part of the unorganized sector. But, it has been changing over the past few years. With the role of media and socializing increasing day by day, event management in the future might become part of the organized sector. Yes, an event management career was not stable 10 or 15-years back. Today, it is different, there are reputed firms that employ full-time and permanent event management staff. Pursuing the event management course does not limit a candidate's options to event management, event management course graduates could try baking and accounting jobs too.
Among the 10 courses listed here, which course is the best? I am interested in accounting, which course is the best for me?
The answer to this question depends on which field you are interested to work in, if you prefer working in the accounting or banking sector, then CA, B.Com, and Bachelor of Statistics are the best for you. On the other hand, in general, all the courses listed here are the best. Pursue any one of the course and you could get employed somewhere. You need to remember, it is the skills that matter.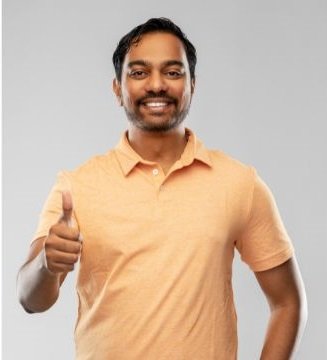 Rahul Kumar is a passionate educator, writer, and subject matter expert in the field of education and professional development. As an author on CoursesXpert, Rahul Kumar's articles cover a wide range of topics, from various courses, educational and career guidance.