Financial modeling has an important role in various fields like entrepreneurship, investment banking, corporate finance, credit rating, etc. This is a crucial skill for people who want to make their career in finance. Moreover, it is helpful for sales and marketing people and those who want to start their business.
Usually, for making a financial decision regarding share market, business, or anything else, you need to you will need to look for several factors like revenue, the performance of the company, overall cost, etc. To do this, one needs to have appropriate knowledge of financials. That's why financial modeling is important for anyone who wants to build a career in the financial field. This enables retail shops to decide the right location and size of their store, entrepreneurs to make correct decisions, and investment bankers to decide how much money a company should raise.
Financial modeling usually deals with the study of historical data of a company, analyze its past performance, and create financial models to let it perform better in the future. The candidates who pursue the financial modeling course will master the advanced excel skills and can understand the upcoming changes in the market. Therefore, the industries that work depending on the future demands and needs of the market require a professional in this field. This creates an opportunity for candidates who pursue this course.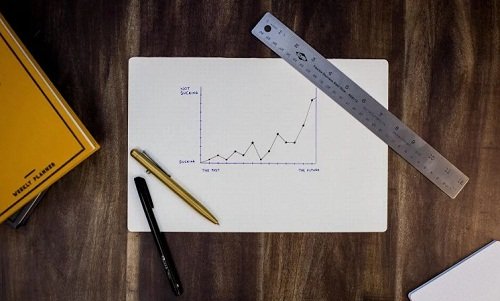 In this article, we are going to discuss the details, eligibility, fees, and career for financial modeling courses in India.
Eligibility for Financial Modeling Courses:
In order to pursue the financial modeling course, one needs to have a basic idea about financial modeling and the required skills. The candidates with a CA or MBA are eligible for the financial modeling course. Also, CFA candidates can apply for this course. If you have the eligibility to join this course, then you can fill the application form of the specific institute and pay the fee online. Here are some financial modeling courses to opt for.
Top Financial Modeling Courses in India
Financial modeling courses are offered by many institutes in both online and classroom options. Here are some top financial modeling courses that you can join.
1. Financial Modeling Course by NSE Academy:
This course aims to provide thorough learning of management approach. This way, it helps to improve skills such as decision making, quantitative techniques, appraisal and project investment skills, portfolio allocation, etc. This course is specially designed to allow people to learn about long term investment and value creation. This course helps the candidates understand the subject and apply it to the real world for solving the problems. Also, they can create effective financial models after learning this course.
This financial modeling course provides the required training to the candidates to let them understand the global financial market. It includes theories and practices of value analysis, trading and transaction comparables, DCF modeling, etc. This course mainly ensures to let the students understand financial modeling and financial statement, analyze financial statements, build financial models, and prepare case studies of financial models. The financial modeling course of NSE academy contains more than 10 hours of content, 59 videos, and more than 30 supplementary study materials.
Course Fee:
The average fee for this course is INR 9000 (expected).
2. Financial Modeling Course by IMS Proschool:
The financial modeling course offered by IMS Proschool provides classroom training, live online learning, and distance learning programs. Currently, the classroom training program is available in Delhi, Gurgaon, Bangalore, Chennai, Hyderabad, Mumbai, Pune, Thane, and Kochi. The best thing about this course is that it provides a joint certification from NSDC, IMS Proschool, and NSE Academy. This course also provides an opportunity for students to learn from industry experts.
This course contains 70+ hours of training programs and allows students to access online study materials. By offering live project option, it lets students have real-time working experience in the industry. There is also an additional certification program on VBA and Macros. During this course, you can learn excel & advance excel, report writing, presentation skills, decision making, analytical skills, valuation methods, financial management and ratio analysis, critical thinking, etc.
Classroom Program:
In the classroom program, it provides training by industry experts and methodologies for active learning. This also teaches students how to build models from scratch. If you learn this course through the classroom program, then you can get a chance to work in groups and learn things by experimenting.
The fee for this program is INR 40,000.
Live Online Training:
The live online training program offers audio and video-enabled live interactive classes on the CISCO platform. This program also allows students to learn from industry experts but at an affordable price. It offers 55 hours of training programs and provides the recordings of the sessions for future reference.
The fee for this course is INR 28,000.
3. Financial Modeling Course by Edu Pristine:
The EduPristine financial modeling course is ideal for those who want to pursue this course at their convenience. It provides learning about MS Excel so that you can create financial models independently. Also, it offers before and after files for every lesson to let you practice them. If you opt for this course, then you can get 20 hours of online recordings of financial modeling and project finance. This course also provides special notes created by lecturers for specific sessions. Apart from that, the financial modeling course provides additional video tutorials on macros, MS Excel shortcuts, LinkedIn model building, credit risk models, and a glossary of financial terms.
This course also allows you to access the online forum to discuss your doubts and questions with the faculty members. After completing this course, you will get a certificate for participating in this course. Also, if you complete the assignment of this course, then you can get a certificate of excellence.
This course is available in two programs – self-study package and live virtual classroom. The fee for the self-study package program is INR 28,800, and the live virtual classroom is INR 44,000.
4. Certified Financial Modeling And Valuation Analyst (FMVA) By CFI:
Those who want to gain thorough knowledge about financial modeling to improve their values in the industries can select this program. This program aims to provide improved learning for financial modeling and valuation. This program contains 100+ Excel and PPT templates, 100 hours of video training, and 24 courses. Moreover, it has exercises, quizzes, and assignments for the overall improvement of students.
This course is designed by industry experts with more than 21 years of experience. So students can get the best learning experience by enrolling in this course. The best thing about this course is that it offers on the job skills and knowledge that can take years to acquire.
The fee for CFI financial modeling and valuation analyst certification course is INR 21,000. This fee includes the charges of courses, digital certificates, all exam fees, FMVA certification, lifetime access to CFI, and future upgrades.
Syllabus for Financial Modeling Course:
Here is the syllabus for the financial modeling course.
| | | |
| --- | --- | --- |
| Excel Tips | Budgeting | Forecasting FP&A |
| Accounting | Financial Analysis | Forecasting Operating Revenues |
| Expenses And Operating Profit | Understanding Best Practices | Advance Excel |
| Forecasting Property | Handling Circular References | Performing Discounted Cash Flow Valuation |
| Modeling Equity And Dividends | Learning To Model Debt And Interest Expense | Forecasting Working Capital |
Career Opportunities for Financial Modeling Course:
Every company requires a financial modeling professional to help it make the right financial decision. Therefore, those who want to build their career in the financial field have a broad opportunity, especially in India. The candidates can apply for various job profiles in different companies in India. The financial modeling skills enable professionals to make appropriate financial decisions for a company. The following are some job areas for the graduates of the financial modeling course.
This is a popular job role for the graduates of financial modeling. The responsible of an investment banker is to decide to raise the fund and create valuation in mergers and acquisitions using the methodologies of financial modeling. This job role is equal to equity research in which the professional gives recommendations for hold, buy, or sell a stock evaluating its value.
This course is also used by companies for planning their finances and projects. The professionals can help companies to raise funds for their corporate projects.
Financial modeling also helps bankers to imagine the future revenues and costs of a project. By doing this, they can decide the credit rating of a project or company and extend the loans if required.
Finance modeling is used by entrepreneurs to create presentations of their plans that can be shown to the investors. This also helps them to create appropriate financial strategies for their projects. Those who have several businesses can use this tool to avoid risks.
Frequently Asked Questions
What does financial modelling mean?
It is a course that can give you to the world of investment and banking. You can also deal with equity research, portfolio management, project finance, or financial planning. It has comprehensive options that are opted by many candidates who have an interest in this subject.
Is it possible to pursue this course from an engineering background?
It does not matter from which background you are coming. Anyone can pursue this course from any educational environment. If you understand decision-making in the form of project finance, it is good. Specific educational experience does not matter.
What are the various types of financial modelling?
Financial modelling can be of various types. It may be in the form of one sheet or the form of multiple sheets. Some of the common types of financial modelling are discounted cash flow, leveraged buyout model, M& A model or credit rating model. Each of these courses has specific features and roles. To carry out the valuation process, hassle-free manner you can adopt the discounted cash flow financial modelling process. On the other part, the credit rating model is applied to analyze the creditworthiness of the company. It is a much essential one.
What are the skills required to pursue this course?
You need to have some skills to pursue this course. Some of the essential ones are good written capacity and communication skills. You must have proper knowledge of the valuation methods. You must have good knowledge on excels and other related items. It is okay if you have adequate knowledge of the current market structure or debt markets. This will help in knowing the subject in the best possible manner. You must know about credit appraisals and rating policies. It will be a great one.
What types of jobs are available after the completion of the course?
On completing the course you can get a suitable job as a junior research analyst, merger and acquisition associate, investment banking associate, and financial planner. Through these roles, you can know more about the subject.  All these roles are much demanding and have good prospects.
What is the salary slab after the completion of the course?
As a beginner, you can start with 5 Lakhs which may reach up to 12 lakhs to 15 lakhs. It depends upon how you are performing in the respective roles. Your experience and performance can bring good prospects to your career.
Finally, financial modeling is a useful tool in every industry to decide appropriate finances and costs. The graduates who pursue this course can get their preferred jobs in various companies. In this article, we have covered almost all details of this course. If you want to join this course, then you can easily apply for this course at your preferred institute.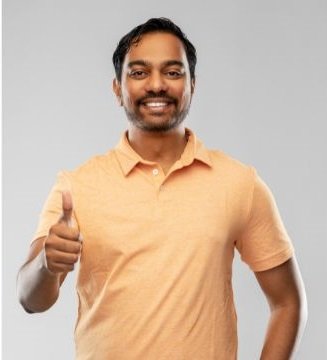 Rahul Kumar is a passionate educator, writer, and subject matter expert in the field of education and professional development. As an author on CoursesXpert, Rahul Kumar's articles cover a wide range of topics, from various courses, educational and career guidance.