BBE full form is Bachelor of Business Economics, it is a good course that can help you to build a good career. It is a fine course that can assist you to get a good job after the completion of the course. Although it is offered in a very few colleges, still a lot of students dream to pursue their career with this subject. It is a three years full-time course that can be done after completing 10+2.  BBE acts as a foundation course for the students who wish to make a good career in both finance and economics.
It is seen in several cases that students who have started their career with BBE have got placed in various national and international corporate sectors. Most of the business analyst firms or investment banks prefer to take students who are from BBE background. Gradually the scope of this subject is increasing in the job sector. A good percentage of students are hired through campus interview and other job hiring sites. It is better if the student comes from good convent or English medium schools. They can easily grab the subject and know it very well.
It is seen that if the score of the students in the admission test is higher they have the chance to get admission in better and top-rated colleges. So, one should always try to make a higher score in the screening test. The best way to crack the admission test is to practice and conduct various types of mock tests.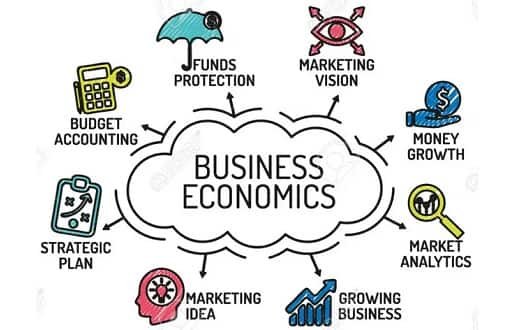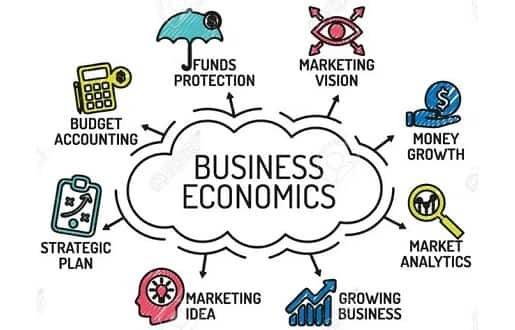 Eligibility Criteria
Those who want to make a good career with BBE can get admitted to this course. It is vital to check the eligibility criteria of the course before getting admission. A small discussion on this matter will make the whole thing clear. So, let us now check the main eligibility criteria's for getting admission to this course.
The candidate must complete his 10+2 or equivalent courses.
The candidate must score minimum of 50% aggregate in the 10+2 examination.
The candidates who emerge or have taken commerce in 10+2 can get the most advantage. They are the perfect ones for this course.
The candidate should also clear the admission tests that are conducted by various universities and colleges. The test is conducted to check the skill and knowledge of the students. They should score a minimum percentage of marks to clear the examination. In many colleges, this examination is termed as a screening test.
The candidates should never fail in any subjects in any class. The academic background should be clean and good. In many colleges, the authorities give special preference to the educational background of the students.
Syllabus
Let us check the syllabus of the course. A brief discussion will help the students to know about the subject. The three-year course is divided into six semesters.
Semester I:
Micro-Economics Analysis 1.
Mathematics for business and economics.
Business communication.
Information Technology for Business and economics(Practical)
Semester II:
Micro-Economics Analysis 1.
Statistics for Business and Economics
Economics of Money-Banking and Finance.
Spreadsheets for Business and Economics 1 (Practical)
Semester III:
Public Finance
Macro-Economic Policy and Application
Research Methodology
Spreadsheets for Business and Economics 2 (Practical)
Computational Techniques: Sage (Practical)
Semester IV:
Accounting and Management
Business Organization and Environment
International Economics Financial
Computational Techniques SPSS-1 (Practical)
Computational Techniques Tally -1 (Practical)
Semester V:
India's Economic Development since Independence
Legal Aspects of Business
Econometrics
Computational Techniques SPSS21 (Practical)
Computational Techniques Tally 21 (Practical)
Semester VI:
Indian Financial system
Evolution of Economic System
Economics of growth
Operations Research
Internship/ UG Thesis and Viva
Salary
After the completion of the course, most of the students are nicely placed in various organizations. It will be great to know about the salary packages of the students as per their job profiles. A discussion about the job profile along with the salary package will be helpful.
Accounts Executive is entrusted with the job to manage the accounts part of the organization. The annual salary package of the candidate is estimated to be Rs3, 20,000.
Finance Executive also manages the finance but is also associated with the work to gather information about the risks that the company may face. The annual salary package is expected to be Rs 3, 50,000.
Financial Accountant should keep a track of the accounts of the organization. His annual salary package is Rs 4, 00,000
Economics Business Analyst is authorized with the task of forecasting national and international fiscal tendencies. His job profile is very vital. His annual salary is about Rs 3, 80,000.
Business Development Executive mainly contributes to increasing the sale of the company. He should plan some strategies for an increase in business. His annual salary is Rs 2, 90,000.
Fees
There may be confusion about the fees of the course. It will be right to say that the fee structure of the colleges mainly differs as per their infrastructure and other things. However, the average annual course fee starts from Rs 16, 500 and lasts till Rs 60, 000. It mainly depends upon the college in which you have taken the admission. No two colleges will have the same fee structure.
Scope
It is important to comment that students must be aspiring to build a lucrative career. However, students who are pursuing BBE as their subject have multiple options. They can choose the one that suits them in all aspects. The future scopes are bright and better than other subjects.
The first thing they can do after completing BBE is to pursue MBE or Master of Business Economics. It is a specialized course that can give and create a better depth about the subject. The students will be able to know in –depth about international trade and business. Sometimes upgraded use of software and statistical predictions are also taught to the students.
If anyone wishes they can also pursue MBA in Finance. This can make their career much better and bright. Through this course, a candidate can make a good position in the corporate world. MBA course is also important in bringing a hike in the salary packages. One can also pursue it after joining the job through online mode. However, MBA with BBA background is much preferred by the recruiters.
Many times students are also found to gather more knowledge in the subject by pursuing M.Phil and Ph.D. Through this course, they can know about the subject methodologically. Hence the future and scopes are much better in BBA.
Most of the students get a good job after completing the course. Many big business houses always look for young, talented and applicants from BBA background. They can help in improving the business of the companies by introducing new concepts and strategies. They are grabbed through campus interviews. This is also preferred by the students as they get a handful of salary along with good prospects.
Difference between BBE and BBS:
It should be rightly said in this context that there is a distinction that exists between BBE and BBS.  BBE is the subject or the course that is mainly related to the study of international and contemporary business trends along with the historical economical tendency. On the other part, BBS mainly aims in building a strong base of the students in accounting, marketing and related subjects.
The subject and mode of learning of the two subjects largely differ. The subjects are quite different from each other.  Even the fee structures of both the courses are different. The course fee of BBE ranges between Rs 12,000 to Rs 3, 00,000 whereas the course fee of BBS is between Rs 12,000 to Rs 1, 00,000.  The admission in BBE courses is done mainly through screening tests. The admission in BBS courses are done on merit basis. This is a great difference that exists in this course.
Frequently Asked Questions
Bachelor of Business economics is an undergraduate course that comes under the management stream. It is a fantastic subject that can help you to apply economy in business theories. It will also help to make good decisions in business. You can pursue this course after completing the 10+2 level.
What is the duration of the course?
BBE course is for three years that is divided into six semesters. You have to qualify in all the semesters to complete the course. All the subjects included in this three-year course are interesting and can help gain better knowledge and information on the subject.
What is the mode of getting admission to this course?
The college authorities adopt two modes of admission process. One is a direct admission that is made upon the performance in 10+2 level. On the other part, some colleges also organize admission tests for selecting candidates. You have to qualify for the test to get admission to the premier colleges.
What is the estimated cost of the course?
It is estimated that the average cost of the course depends from INR 25,000 to INR 2, 50,000. If you want, you can opt for an educational loan through which you can complete the course. You can repay the loan after getting a suitable job.
What can one do after completing BBE?
If you have a passion for making something good, you can complete your post-graduation course. This will open more options in your career. Many people also opt for MBA in Finance or Ph.d in Business economics. It will help to earn more knowledge on the subject. You can get a suitable job after the completion of the course. This is a fantastic thing.
What are the job prospects of this course?
The course provides complete job satisfaction. You can get a suitable job in any multinational company. Most business houses always look for a qualified candidate with this background. You can also join macro-economic companies after completing the course.
What are the skills required to pursue this course?
As it is an exciting subject, you must have a passion and love for this subject. In addition to this, it is okay if you have prior knowledge of the subject. You must also possess' better communication skills for interacting with people from this field. It would help if you were outspoken and an intelligent person.
Thus it can be easily concluded from the above discussion that if you are aspiring to make a good career in your life, it is better to choose a professional course. In this case, BBE can be the best option. It will help you to make a better place in your workplace. BBE is presumed to be a refined field of study mainly in the world of finance and economics. It is such a course that can help you to make a good name in the corporate world. The three years course comes with a lot of interesting subjects that will be loved by the students. It provides extensive knowledge to the students who love to study with finance and economics.  BBE is always considered to be a good subject for the students who have a specific goal in their life. It can always be a right choice.