Lawyers are the solution providers in case of legal issues. They offer advisory services to clients as well. The lawyer's main job is to help their client resolve the disputes related to a criminal offence, civil offence, marriages, property, or any other thing. Lawyers are responsible for protecting the rights of the individual and helping them in initiating a lawsuit. The lawyers help their clients by guiding them about formal hearings, and they also help their clients by assessing the cases, documentation and assisting them with out of court settlements.
Becoming a lawyer in India is considered a respectable field, and the scope of career is also excellent. In addition to this, the lawyers must go through formal education and training before they can represent a client in court. The lawyer would need the knowledge of the constitution, amendments and legal procedures to perform well in the field. You can't expect a person to do well in the field with just a certification course. There is a properly define the way of becoming a lawyer.
If you are also interested in becoming a lawyer, then you are on the right page. In this article, we have listed information about how you can become a lawyer in India. Go ahead and check out the details below.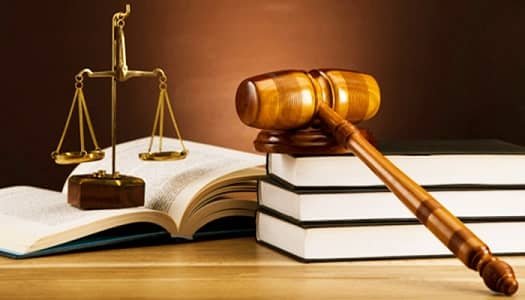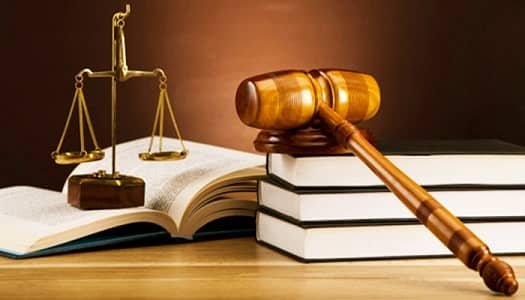 Eligibility for Becoming Lawyer in India
The lawyer is responsible for helping the client with the legal case after analyzing the problem. They often present facts in verbal as well as documented format. You can only undertake all these responsibilities after the person has completed his training as a lawyer. To enrol in the course for becoming a lawyer, there are specific eligibility criteria associated with it. Check out the points below and understand if you are eligible to become a lawyer or not.
The candidate should have completed 10+2 from the recognized board with 50% marks.
The candidate would require to enrol into a five year long BA LLB or a three year LLB program.
Alternatively, the candidate can complete an LLM degree to become a layer as well.
You should note that candidates with a certification course in law are not eligible to become lawyers.
The candidate would also need experience of about 2 to 3 years to become a lawyer. The candidate can have experience in a law firm or work under a lawyer during this term.
There is a certain skillset require for the person to become a lawyer. Check out the points below to understand the skillset that you need.

Analytical Skills
Assertiveness
Attentiveness
Critical Thinking
Debate Skills
Good Communication Skills
Listening Skills
Problem Solving Skills
Responsiveness to problems
Time Management
Admission Process for Becoming Lawyer in India
There are multiple courses that you can pursue to become a lawyer in India. In this section, we have listed the information about these courses, and we have also listed the brief admission procedure associated with these courses. You should note that you would have to appear in the entrance test to get admission to the course listed below. The common entrance test is CLAT. However, some colleges also accept LSAT, AILET or SET.
Check out the information below.
The most popular choice among the students who wish to be a lawyer is BA LLB. This course is a five-year integrated program after which you get a BA and an LLB Degree. The admission procedure for this course is based on the entrance test, and hence you can appear for the entrance test according to the college's acceptance criteria. In this course, you also need to go through Personal Interaction to get admission.
We have talked about BA LLB in the previous section, but some students decide to become a lawyer after they have completed their graduation. Such students can get into the LLB course directly. In this case, the LLB would be a three year course, and the admission here is also based on the entrance test.
The last option that the students have for becoming a lawyer is that of pursuing LLM. This is also a popular option among students, and you can consider this for yourself. The total duration of this course is two years. You should note that this course is a master level course, and hence you should have completed the graduation before applying for LLM.
After you complete your graduation, you would have to enrol yourself as an advocate with the Bar Council of India. You would also need to clear the All India Bar Examination, which will help you complete the last step associated with becoming a lawyer.
These are the three courses that you can pursue to become a lawyer in India. If you wish to pursue a course directly after the 12th, then BA LLB would meet your requirements. However, if you are already pursuing graduation or have completed graduation, you can opt for LLB or LLM. The course fee of BA LLB is between Rs 30,000 per year to Rs 3 Lakh per year. For LLB & LLM, the fee can be between Rs 20,000 to Rs 2.5 Lakhs.
Best Institutes for Pursuing Law Courses
You have seen the courses that you can pursue to become a lawyer. The next important thing is to look at the popular institutes for pursuing the law course. Below are some of the reliable colleges that you can opt for.
Banaras Hindu University
Aligarh Muslim University
Dr Ram Manohar Lohiya National Law University
Christ University
Gujrat National Law University
IFHE Hyderabad
IP University
ILS Law School
Jamia Millia Islamia
NALSAR University of Law
Kalinga Institute of Industrial Technology
National Law Institute
OP Jindal Global University
National Law University
National Law School of India
The West Bengal National University of Juridical Sciences
Symbiosis Law School
Punjab University
The Rajiv Gandhi National University of Law
Difference between Advocate & Lawyer
Before you proceed any further, you must understand the difference between the advocates and lawyers. The main difference between the two is that the lawyer can't represent the case in court. To represent the case in court, a person must be registered with the Bar Council of India. The lawyers are allowed to provide legal advisory, consultation and solutions to their clients and organizations.
Specialization Available for Lawyer
There are many different specializations available for lawyers in India. Each one varies, and it depends on the knowledge that you possess. Check out the options below.
Civil law – Lawyers with specialization in this field often deals with civil matters. This can be a dispute between two people regarding the property, contract or right violation. The family disputes also fall under civil law.
Corporate Law – Corporate law is also very popular in India. It involves working with a company, and many companies hire lawyers in the legal teams. They are often responsible for ensuring the draft of the legal framework of the organization. Corporate lawyers also help the companies deal with employment law issues, protect intellectual properties, and deal with contract disputes.
Criminal Law – The third specialization available in criminal law. These types of Lawyers are responsible for dealing with criminal cases. They may represent the defendant or the victim. Some of the criminal lawyers often work with the state as well. It is their responsibilities to work with police, clients and witness to defend their client.
Environmental Law – Talking about the lawyers who have a specialization in environmental law, the field focuses on protecting the environment. These lawyers may often work with the state or NGT to protect the environment from human activities.
Intellectual Property law – Lawyers practising in intellectual property law are responsible for the protection of intellectual property. They often deal with trademarks, patents and copyrights.
Tax Law – The name itself suggests that the lawyers with specialization in tax law are responsible for consultation around tax laws in India. They deal with the real estate tax, income tax, inheritance tax and similar things.
Employment Opportunities, Companies & Pay Scale of Lawyer in India
There are multiple employment opportunities available in India after you become a lawyer. We will start by talking about the designations you can find a job after completing your education. Check out the designations available below.
Civil Lawyer
Corporate Lawyer
Criminal Lawyer
Environmental Lawyer
Family Lawyer
Hearing Officer
Judge
Lawyer
Legal Assistant
Mediator, Conciliator or Arbitrator
Security Lawyer
Tax Lawyer
The employment opportunities are innumerable. You can choose to work with the government or work with corporate businesses, media houses, MNCs, engineering firms, or even IT firms. You also have an option to work with finance companies, consulting firms, or you can work in universities as a teacher. Talking about the best recruiters for lawyers, the list is available below.
AZB & Partners
Anand & Anand
Amarchand & Mangaldas & Suresh A Shroff & Co.
Banker Group
DSK Legal
Desai &Diwanji
J Sagar Associates
Economic Laws Practice
Khaitan & CO
Kapil Gupta & Associates
com
Lakshmi kumaran & Sridharan
Luthra & Luthra Law Offices
LexisNexis
Platinum Partners
SRM & Associates
Sanjay Mann & Associates
Shardul Amarchand Mangaldas & Co.
S&R Associates
The Lawyer's Hub
Talwar Thakore & Associates
Uday Shankar Associates
Trilegal India
The pay-scale of the lawyer depends on his experience, organization, location and specialization. However, the minimum you will earn after completing the course for a lawyer is Rs 3 Lakh. As you progress in your work, you will be able to earn more. In addition to this, the top most senior lawyers and advocates make in crores. You can even work as an advocate, and the advocates charge their clients for each representation in the court.
Final Verdict
This was all about becoming a lawyer in India. We have covered all the possible information about the same, and we hope you have found what you are looking for. We also understand that you might have more questions, so let us point you out to the right resources. If you want more information about any particular course, then you can check out the individual college's website. If you are looking for any other information, you can also leave a comment for us, and we will try to offer you the proper guidance.