The moment you will hear the word of a teacher, you will have a different feeling. You may also have a mixed feeling about a teacher. Teachers are like gardeners who are entrusted with converting the buds into blooming flowers through true love and care. A teacher is your guardian next to your parents. He is a person who dedicates the whole life to prepare the students of the next generation. He is successful when you become a good person not by getting an attractive job but human in the true sense.
A teacher not only gives us the lesson but also preaches the basic ethics of life. These ethics will help us to build a better future. Thus this profession is said to be a prestigious one in all aspects. If you wish to become a teacher, it will be the right decision. This is because you will have an immense duty on your shoulders. Your role as a teacher right from pre-school to the University is crucial. You may also choose other professions like doctor, engineer, banker but the teacher's job is different and unique from the other ones. The development of a country or a nation depends upon its teachers.
Educational eligibility to become a teacher: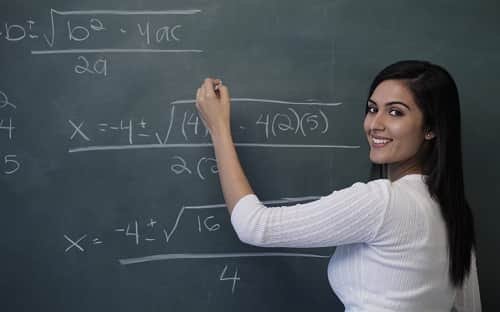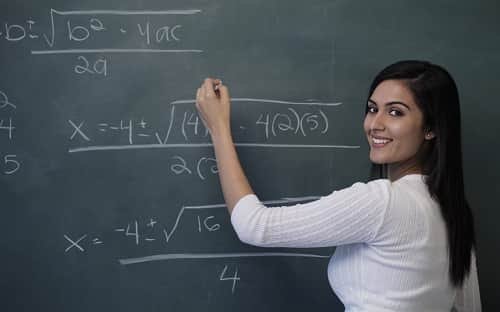 If you have set your goals to become a teacher, you should try to prepare yourself from the childhood days. Here are some of the criteria's to become a teacher.
You should complete your 10+2 from any stream and recognized board with a good percentage of marks.
You have to enroll at the graduation level. You have to be honors graduate with a minimum of 55% of marks. This is mandatory.
Once you complete your graduation degree, you have to opt for the same subject's post-graduation degree. It is also okay if you complete your B.Ed from some reputed places. The percentage of marks in all the examinations should be good.
Skills required for becoming a teacher:
Having a good degree from reputed places is not enough, but you have to possess some other skills. Suppose you start your career as a teacher, you have to adopt specific skills and essential qualities. These skills will help the students in a better understanding of life. It will also show them the path to success in their lives.
The first thing you should remember is that you are the idol before your students. If you are an idol, you have to possess some qualities and skills. You should be disciplined in your life. A disciplined life is required in every teacher's life.
You should have the patience to deal with the students. You may have to deal with various students who may have different mentalities. You have to understand it and talk in their language so that they can get a better life.
You should be strict and polite at the same time. You must remember that rudeness is not the solution to every problem. It can ruin life.
Teaching should be your passion right from the beginning. This passion must thrive you to become a good teacher. Try to love your love. This will take you to the world of success.
You should maintain the basic morals of life. These morals may not be disturbed or disobeyed under any situation.
You should always maintain a positive attitude. Your positive approach will provoke and motivate students to become good people in their lives.
You should be creative and possess a high thinking ability. Your creativity will help students to develop passion and love for studies.
It would help if you tried to build a friendly relation with the students. This will make a bridge between you and the students. This will assist the student in sharing their state of mind, which is essential.
The best step to start a teaching career:
You must understand at this point that the profession of a teacher is demanding. It will never go down. If you are determined to become a teacher, you should start from the primary section. This is the part that will teach you big things. You will get the exposure that is required in this profession. Always focus on completing your post-graduation with a specialized subject. Soon after this, try to pursue a Bachelor of Education degree from a recognized board. This will open new avenues and scopes in your career.
Most Indian schools always opt for teachers who have these degrees. Once you acquire the degrees and get a chance to serve the primary level of a reputed school, you can try for a better option at the higher level. If you get a chance, you can move ahead.
Various levels of teaching:
If you are determined to become a teacher, you will get various levels of teaching. You can choose the suitable one.
It is one of the essential parts of the teaching profession. Pre-primary sections are those levels of schools in which everyone has to go. Kids from 3 to 5 years come to these schools. Being a teacher of these schools is tough and challenging. You should have ample patience that is required for handling the kids at this stage. To become a pre-primary school teacher, you have to acquire a Basic training certificate from a recognized place. The salary of pre-primary school teachers varies from INR 12, 000 to INR 15,000 depending, on the educational background.
The next level of the school where you have to move is the primary section. You have to stay in this level from 6 years to 12 years or until you go to standard 5. To become a teacher at this level, you have to complete your Bachelors in Elementary Education. Apart from this, you must have a sound educational background. It would help if tried to develop the skills and discipline among the students in this stage. The salary of a primary school teacher varies from INR 15,000 to INR 18,000. It also depends upon the school in which you are serving. Some schools also pay high salaries to the teachers at this level.
At this level, you have to attend and teach students from Standard 6th to Standard 10th. During this time, the students become a bit mature and intelligent. You have to cautious while handling them. You have to be much approachable and compassionate while dealing with students at this stage. At this level, the students pass through various emotional turbulences. To become a teacher for these classes, you have to complete your post-graduation degree and Bachelor of Education. With these degrees you can get the job of a high school teacher. The salary of the teachers at this level varies from INR 20,000 to INR 25,000.
Senior Secondary teachers:
Now you have to deal with students of Standard 11 and Standard 12. It would help if remembered that students at this age are much intelligent and clever. You have to adopt unique tactics to handle such students. Here you have to teach students in various streams. The subjects are divided into science, arts, and commerce. You have to teach the students in your specialized subjects. A post-graduation degree is mandatory in this stage, along with a Bachelor of Education. You should have 55% of marks in these examinations. It is okay if you for the qualify the Central Teacher Eligibility Test. You will get a better position. The salary at this level is estimated to be between INR 25,000 to INR 30,000. It depends upon your degrees and experience level. Some of the schools pay a decent salary to their teachers.
The role of special educator is essential in every school and educational institution. A special educator looks after the working of the youths and students in any educational institution. If you are a special educator, you have to look upon the students who have some physical disabilities or emotional backdrops. You need special skills to deal with those students. It would help if you remembered that they are special students or kids. It would help if you always were caring to those people. If you have acquired a Bachelors of Education degree, you can apply for this post. The salary to this post may vary between INR 18,000 to INR 25,000. The salary depends upon your performance and academic qualifications.
Top B.Ed Colleges in India:
In this part, you will know about the top B.Ed colleges in various corners of the country. These are some of the reputed universities of India that offer the Bachelors of Education Degree. Reputed and eminent faculties teach the course. It will be excellent to derive the best knowledge from the skilled personalities. Here are some of them.
University of Delhi
Loyola College
University of Jaipur
Jamia Millia University
University of Mumbai
University of Calcutta
Conclusion:
The concept of teaching was present even during the ancient days. India has always witnessed the best teachers. On the other part, teaching has always been a noble profession since time immemorial. It may happen that the pattern of education has been changed still teachers hold the same position and respect till this date. Teachers play a crucial role in bringing changes to society.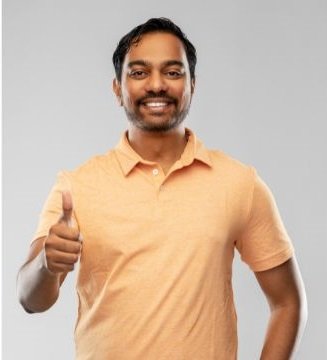 Rahul Kumar is a passionate educator, writer, and subject matter expert in the field of education and professional development. As an author on CoursesXpert, Rahul Kumar's articles cover a wide range of topics, from various courses, educational and career guidance.