Do you love to write? Do you write? Well, writing is the best way to express your feeling and state of mind. No other way is better and reliable than writing. Writing is like a passion. The more you will write, the more you will fall in love with it. People who write always stay in a different imaginary world. If you want to get rid of 9 to 5 job, you can make a fresh start with writing. It will fetch you money and prestige at the same time. Writing is a great profession.
The concept of writing was present even during the early days. You can come across various types of writers who were present in the ancient period. With time, the concept of writing has been changed. You can come across many writers who are already in this profession for a long time. If you plan to give a new look to your work, you can take the writing profession. It will give you time to think and give your thoughts a new look to transform it into writing. India will always have a demand for writers. It will never descend. The profession of the writer is considered to be pure and noble.
Eligibility to become a writer:
The first thing that you should remember is anyone can become a writer. However, you should possess the creativity and ability to think differently. Some educational eligibility is required for becoming a writer.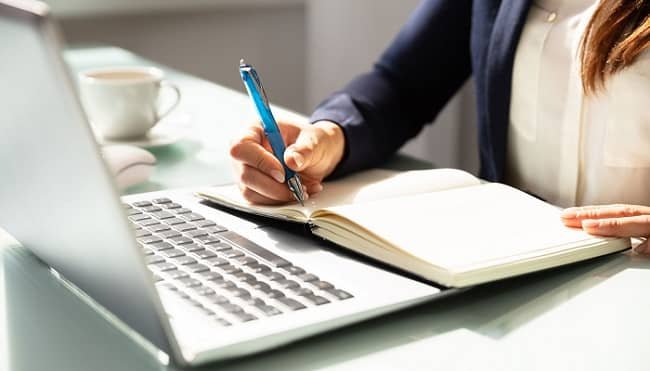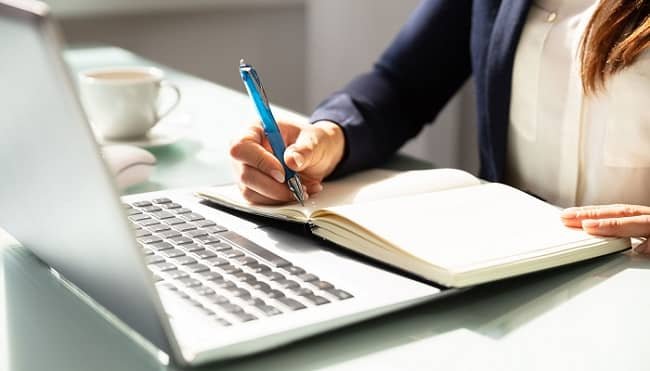 You have to complete your 10+2 examination with a minimum of 55% of marks. This is mandatory.
You must have sound knowledge of English. It is good if you have excellent communication skills in English.
It is okay if you pursue a diploma course in creative writing. This will increase your chance to become a writer to a great extent.
It is excellent if you have a flair for writing. It means you must have the ability to write on any topic.
It is good if you have sound knowledge of communication and media platforms.
Skills required becoming a writer:
Besides a good and sound educational background, you must possess some skills for becoming a reputed writer. Here are some of the essential ones.
You should possess good observation power. This will assist you in writing on any topic.
You must have the patience and determination to become a writer. This determination will take you to your success.
You should have the desire to become a successful writer. This desire will help to reach the level of success.
Your creative ideas and thinking ability is another thing that is also essential for becoming a writer. Try to introduce different skills that are art in every writing. This will make your hand attractive to the readers.
You should have a good and proper concentration level. This is used while writing something new and innovative. You have to introduce some attractive points in each article. This is the caliber of a writer.
Strong command of the English language is equally essential for becoming a writer.
You must remember that every writer is not always from English background or have an English graduation degree. You must know about the prospective writers who can also become a writer by pursuing other degrees. The only thing required is passion and love for writing. This love will help to reach the ultimate goals in your life. A short- course in writing will also help to make a better career in writing. It is a great thing.
Steps to start a writing career:
You cannot become a writer in one day. You have to follow some steps that will take you to that level. In this section, you will learn about those steps.
The first step in the writing profession is to become a freelance writer. In the present world, the corporate companies outsource their content to independent writers know this subject. If you start your career as a freelance writer, you can make a portfolio. This will help in drawing more clients for your work. You can also earn good fame and money. As a freelance writer you can take big projects.
To start your career as a writer, you must opt for an internship program for a year or two. Through this, you will get a chance to work in some reputed places. You can do your internship program both in offline and online mode. You can meet several persons who are associated with this profession. You can earn good knowledge from them. This will help in making your journey smoother and better in many ways. The internship program is always best for the freshers.
Once you have earned good knowledge and experience in this subject, you can take the initiative to start your blog. It is through this process that you can put your writings and articles in the blog. This is the best way to increase your popularity as a writer. Various people will visit your writings. They will exchange their opinions that will help to make the articles better and readable. The demand for bloggers is much more in the modern world. It is one of the best ways to publish writing or article.
It is another way of expressing your thoughts about something. Many companies and organizations constantly look for creative writers. These writers have the potential and stamina to add flavors to the work. As a creative writer, you should hold the ability to make the writing much attractive and pleasing before the reader's eye. You have to add some beautiful words that can also add value and weight to the article. If you are a creative writer, you can gain ample information about any topic.
 The demand for writers is constantly increasing. It will never decrease in any situation.
Tools required becoming an eminent writer:
However, you are required to adopt specific tools to become a writer. These tools will help to present error-free writings before the readers. Here are some of the essential ones.
Many times, you may have to face grammatical errors while writing. It is not always possible to write with no issues. To stop this, you can subscribe for Grammarly tools. This will provide you error-free writing. Once you put your article on the tool, all the incorrect points and words will come before you with the correct ones. This can help to improve the quality of the work and makes it much more presentable.
On the other part, you can also check whether your content is copied or not. You can do it with the help of a plagiarism tool. Through this tool, you can check the authenticity of the article. You can also check whether the item is new. It is a fantastic tool that can help in the unique submission of work.
On the other hand, with the advent of word press, you can also submit wonderful writing to your client. It is one of the most innovative ways to present a great article.
Scope of writers in India:
In India, you will witness vast scope for writers. If you have a passion for writing, you will get many options. In this part, you will learn about the contents of writing in India.
You can become a content creator or a developer to give a new look to your work.
If you are good at writing and well-aware of grammar you can become a proofreader. You can get an excellent job in the corporate sector.
The job of an editor is also open for a writer. Many firms look for a competent editor to look after the write-ups.
The job of a blogger is always open for you in digital marketing area. You can also open your blogging site and try to post new articles. It is the best way that will allow you to work independently.
If you are passionate about a particular subject, you can opt for the job of an academic writer. It will help to explore the issue in the best possible manner. You can gain good knowledge.
You can also avail the job of subject matter experts.
General tips to become a successful writer:
You have to follow specific tips to become a successful writer.
Make a habit of reading. Start reading books whenever you get some time. This will enhance your knowledge.
Try to improve your networking. It is possible when you attend the workshops that are conducted on this subject.
Carry out the research work on various topics. This is a great way to gain knowledge about the issues.
Top Indian institutes for writers:
You will know about the best Indian institutes that make expert writers.
IIEDM, Mumbai
Content Knock out, Bangalore
Digital Academy. 360 Bangalore
Leads Academy
TBS, The Brand Salon, Mumbai
Conclusion:
Writing is a good habit. If you practice more and indulge in this world, you will feel good. If you want to make a promising career in writing, you shall proceed to it. The future of writing is always great.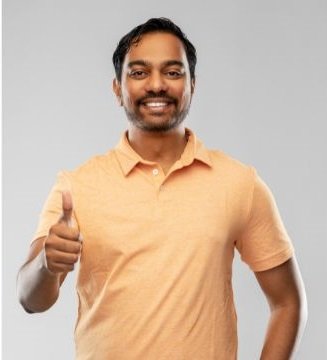 Rahul Kumar is a passionate educator, writer, and subject matter expert in the field of education and professional development. As an author on CoursesXpert, Rahul Kumar's articles cover a wide range of topics, from various courses, educational and career guidance.