Are you looking for the best post-graduation program? There are several options available when you want to pick one good post-graduation program. You can find a course with any background education. But so many options can always be confusing for the students and parents as well. It is very important to make the right choice as that is going to decide your career. Many parents and students consider two courses, and that is an MBA and MCA.
Masters in Business Administration and Masters in Computer Applications, these two are perfect post-graduation programs for students with Computers background. If you have a BCA degree, then MBA or MCA can be a great choice. You will have great career options and the best salary in the industry with both the post-graduation programs. But many people are still in a dilemma, whether to consider an MBA or MCA after BCA or any graduation degree, then this article is for you.
When you want to choose the right course for a bright career, it is not just the pay and perks you need to check, but your interest also matters. Here is a comparison of MBA and MCA, and we hope that will help you make the right choice.
About MBA:
MBA or Masters in Business Administration is a post-graduation degree program in management. You will need a bachelor's degree in any stream from a recognized university to pursue an MBA. If you want to make your career in managerial positions, this is the right course. You will be able to enhance your business management skills, and it involves different fields and specializations. With so much to learn and grow, MBA is considered one of the most popular post-graduation degrees across the world. But before you make a choice, you should know more about your MBA program curriculum, fee, duration, specializations offered, job opportunities, and all other details.
About MCA:
MCA or Masters in Computer Applications is a post-graduation degree program in computer application development. This course teaches you the latest programming languages and techniques for the development of computer applications. If you have an interest in developing computer applications, then this is a great choice for you. Anyone with a degree in any discipline and computer science as one of their subjects can enroll in this program. But as this is a post-graduation program, knowing a few programming languages will help you learn better and in an easy way. So, if you want to know more about the MCA program curriculum, fee, duration, specializations offered, job opportunities, and all other details, continue reading the article.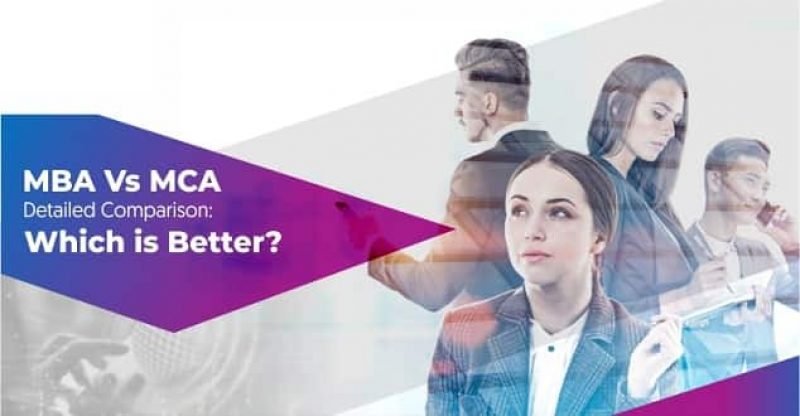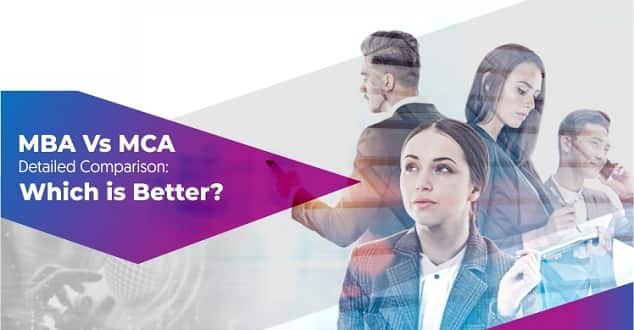 So, here is some more information about MCA and MBA that can be very helpful for you in making a choice.
Eligibility and Admission Process:
When talking about eligibility, you will need a degree from any recognized university to get admission into an MBA program. There are some universities, mostly international universities, which ask for at least a few years of work experience to get admission. But for MCA, you should have a BCA, BSc, BA, Bcom, or any degree with knowledge of computer science and mathematics. Having good knowledge of the basic programming languages will be an added advantage. You will be able to get started in your career very fast.
Now coming to the admission process, there will be a national level entrance examination conducted for both the post-graduation programs. Once you clear the entrance test, you will have to go through the counseling process. It is very important to score a good rank in the entrance test if you want to get admission to the best and top universities. It is your rank that is going to decide your fate.
Course Fee and Duration:
MBA is always the best choice according to many people as this is recognized all over the world. But its popularity has impacted its fee, and it is going to cost somewhere between five lakhs to ten lakhs depending on the university you are choosing. When it comes it MCA, this is also a course that has recognition across the world, and its course fee is somewhere around two to three lakhs.
Now coming to the duration of the course, MBA is a two-year full-time degree, and MCA is a three-year full-time degree. You will be able to take up both the course as part-time as well. Part-time MBA or MCA can be very useful for working professionals. You can go for on-campus classes during weekends or attend online classes in your free time. It is a great opportunity to grow in your career by adding an extra qualification to your resume. You will see a great difference in the pay-scale as well when you add a master's degree to your resume.
Curriculum and Specializations:
MBA is related to business management, whereas MCA is a software application development, and hence there is a lot of difference in the course curriculum of both these courses. So, let us have a look at what is covered in MBA and MCA curriculum. We will also have a look at the specialization options that are provided to you from each program.
Subjected covered in MBA:
Managerial Accounting
Economic Analysis for Business Decisions
Basics of Marketing
Organizational Behavior
Business Research Methods
Digital Business
Subjects covered in MCA:
Computer Graphics
Fundamentals of IT
Linux Programming
Discrete Mathematics
Programming in C
Software Testing
Web Technologies
Theory of Computation
Enterprise Computing with JAVA
These are some of the most important subjects covered in both the post-graduation programs. Apart from these, there are also a few more subjects that you will be able to during the duration of the course.
Now let us have a look at the specializations that are offered by each course:
Specialization for MBA:
IT
Marketing
Finance
Communications
Human Resources
Operations Management
Business Analytics
Specializations for MCA:
Management Information Systems (MIS)
Application Software
Systems Management
Software Development
Systems Development
Systems Engineering
Hardware Technology
Networking
Looking at the subjects and specializations will help you understand whether you want to take up this course or not. Along with that, one needs to have a set of technical skills as well, and let us have a look at them in the next topic.
Skills required:
Along with the subject knowledge, there are some additional skills that you need to have to grow faster in a particular field. We have a skill set requirement even for MBA and MCA as well. So, let us have a look at those skills. Like we already discussed, you should make a choice based on your interests, and these skills will talk about those points. Having these skills will help you in making a better career after you complete the MBA or MCA course.
Skills required for MBA:
Some knowledge about Business Strategies
A proper approach towards selling and Communicating
Should be able to conduct SWOT Analysis
You should be able to understand the Products & Targets
Skills required for MCA:
Strong logic along with adaptability skills
Languages: C++ and Core Java
Operating Systems like Windows, LINUX
Latest Web Technologies including ASP.NET, HTML
Databases: Basic knowledge of MS SQL Server 2000 and Oracle
Data Access Technology like ADO.NET
Tools like MS Office, .NET, and MS Visual Studio
Job Opportunities:
When we look at career opportunities, both MBA and MCA have equal opportunities.
MBA is one of the post-graduation programs that are high in demand. People from India and other parts of the world pursue this course. Every company or organization needs MBA professionals to manage their organization, and hence there is a lot of demand for MBA graduates. You will have several career options.
Core areas of job offers are:
Finance Manager
Marketing Manager
Customer relationship manager
Business Development Manager
Accounting Managers
Human Resource Managers
Project Managers
Business Analyst
Just like MCA is also in demand, but not as much as an MBA program. But the growth of software companies is high these days, and hence many people are opting for MCA programs as well. You will be able to a lot of career options.
Core areas of job offers are:
Software developer
Database Manager
Web Designer
Network Engineer
Software Engineer
Quality Engineer
Pay and Perks:
When we look at the pay scale of the MBA and MCA graduates, they earn almost the same. But again, that depends on the level at which you are recruited and the organization for which you are going to work.
At the entry-level, an MBA graduate will earn between five to six lakhs per annum, while at the high-level, you can earn more than twelve lakhs per annum.
When it comes to MCA graduates, you can earn between four to five lakhs at a lower-level position and ten lakhs and more when you get hired for top-level jobs.
Your prior experience will also play an important role when you are looking at the pay and perks of your career options.
MBA Vs. MCA at a glance:
Here is a brief comparison of MBA and MCA for you:
| | | |
| --- | --- | --- |
| Factor | MBA | MCA |
| Pre-requisites | Any bachelor's degree from a recognized university | Any bachelor's degree from a recognized university with computer science and maths as main subjects. |
| Exam pattern | Semester style | Semester style |
| Course Fee | Five to ten lakhs for the course | Two to three lakhs for the course. |
| Duration | Two-year course | Three-year course |
| Admission | Entrance test + PI/GD | Entrance test + counseling |
| Course Type | Full-time and Part-time | Full-time and Part-time |
Which is better for you – MCA or MBA?
That was some useful information about post-graduation programs Masters in Business Administration and Masters in Computer Applications. Almost all the important details about both the courses have been covered in this discussion. This information should be enough for you to make a choice.
Both the courses are highly in demand, and hence you need to be very careful while giving your entrance examinations. Scoring a good rank will help you in reserving a seat in one of the best colleges or universities. Along with years of experience and your educational background, even your college or university's name can add value to your resume.
These two courses are not just for the fresh students who completed their bachelor's degree. Anyone who has already started their career after a bachelor's degree can try any of these courses. It will be very helpful to climb the ladder of your career easily. You need not have to wait for years to gain experience before you get promoted to a top-level position. Even with very little experience, you can get recruited for a top-level job if you have the right education and knowledge of the subject. That can be achieved by continuing your education further and enhancing your skills.
So, it is now your choice to decide which is the right course for you, MBA or MCA. All the best and have a great career ahead.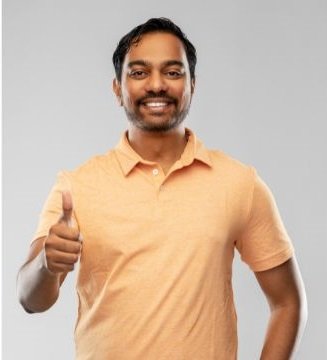 Rahul Kumar is a passionate educator, writer, and subject matter expert in the field of education and professional development. As an author on CoursesXpert, Rahul Kumar's articles cover a wide range of topics, from various courses, educational and career guidance.