Due to the fast-paced evolution of corporate and finance in India, the demand for well-trained professionals in this field has increased rapidly. Commerce is the only stream that offers specialization in accountancy and finance after the 12th. BAF is one of those courses or bachelor degree's which is always in demand.When it comes to pursuing the right career path, a BAF is a good option after the 12th Commerce stream. Well, the course prepared candidates for handling on-field challenges. Moreover, this programme offers secure and well-paid job roles in the respective field. Students of this field can also go with professional courses like CA and CFA or choose master's courses with relevant subjects for better future growth. So, if you are planning to establish a career in finance and accountancy, you can check the BAF course along with necessary information including eligibility requirements, career, subjects, pay-scale, etc. In this post, you will learn various aspects of BAF. Let's take a look:
About BAF or Bachelor of Accounting and Finance
BAF or Bachelor of Accounting and Finance is a full-time degree course offered by various private and public colleges in India. It is formerly known as B.Com in Accounting and finance. It deals with the aspect of accounting and finance in different terms such as regular teachings, practical training, projects, conferences, expert's discussion, on-field training, industrial visits, practical learning, etc. The candidates involved in learning accounting and financial aspects of management and business during the course period.
An individual who is enrolled in a BAF course can learn the technical skills related to financial analysis and accounting principles. The main purpose of BAF is to teach various aspects of a business monetary fund, accountancy practices that will use in the relevant stream. However, it is an ideal option for those students who aspire to become a professional (Account Assistant, finance analyst etc.) after pursuing this course. A candidate can acquire knowledge in the field of auditing, taxation, risk management, managerial economics, business communication and other relevant topics after pursuing BAF.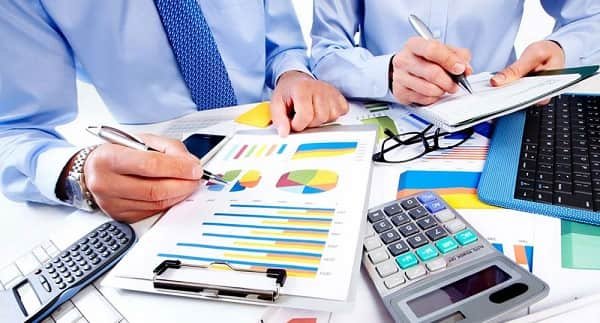 Bachelor of Accounting and Finance Duration
The Bachelor of Accounting and Finance (BAF) is a 3-year degree course, which is divided into six semesters. The duration may extend up to 4 years as per the rules and regulations of the institute or university.
Eligibility Criteria for BAF (Bachelor of Accounting and Finance Duration)
Candidates seeking admission in B.Com Accounting and Finance should meet major eligibility requirements and they need to fulfil them. Let's check it:
Educational Qualification:
Candidates must have passed their 10+2 or equivalent examination in the commerce stream from any recognized board.
Minimum Marks / Percentile:
Candidates should secure at least 55 percentile in their qualifying examination.
The marks requirement can different for candidates who belong to SC/ ST/OBC/ PWD category.
Candidates required to meet the minimum cut-off criteria of the specific institute for admission to BAF.
The cut-off criteria may vary from institute to institute.
Entrance Exam:
Certain colleges offered admission to the course based on merit or cut-off and PI/ counselling after appearing for the relevant entrance examination. Some universities conduct their entrance exam to grant admission in B.Com Finance and Accounting. Here the complete list of popular entrance exams:
SET – Symbiosis International University conducts its entrance exam namely SET (Symbiosis Entrance Test). SET entrance test conducts every year for admission in UG courses. It is a computer-based or online exam that consists of 2 hours and 30 minutes duration. Those who can prepare for the SET exam will go through their syllabus. It involves various subjects like Logical reasoning, General English, Quantitative Skills and General Awareness.
MHT CET – It is a state-level entrance exam that is conducted by the university authority. Maharashtra common entrance test is an online mode exam and candidates will get 90 minutes to solve the question of this exam.
DU JAT – DU JAT is the most popular entrance exam, conducts every year by the Delhi University for admission to UG and PG level courses. This exam obtains a total of four sections namely Logical Reasoning and GK, Quantitative Aptitude, Verbal Ability, Business Awareness. It is also an online mode exam.
IPU CET – IPU CET popularly known as Indraprastha University Common Entrance Test, conducted by the Guru Gobind Singh Indraprastha University every year. It is a university-level entrance test that offers admission to prestigious colleges at UG and PG level courses. It is an online mode exam which takes 2 hours and 30 minutes duration.
NPAT – NMIMS conducts NPAT entrance test for admissions to UG and integrated courses. It conducts once a year. The students will get a total of two hours to solve the question paper. It is also an online based test.
How to prepare for the BAF Entrance Exam?
While preparing for any entrance exam, candidates should keep in mind some major factors. Here are some of the few points that you consider while preparing for the entrance exam:
Candidates are advised to go through to previous year questions paper and covers important topics first.
Some students have a habit to cover difficult topics first and then they will go with easy chapters and topics. The fact is that difficult topics require too much effort and a lot of time. Before start preparing for the entrance exam, make sure the easy portion will be covered first.
The most entrance examination will include subjects like Verbal Ability, Quantitative Aptitude, General Ability, Current Affairs and Logical Reasoning. These are some basic subjects and every candidate should be prepared for all.
Buy good study material for B.Com Accounting and Finance entrance exam. You can check either offline or online
Take participate in mock tests and try to clear tests within a limited duration.
Top Colleges for B.Com finance and Accountancy
There are several private and public universities and colleges in India that offered B.Com in finance and Accountancy. Candidates who can't attend regular classes can choose a distance learning mode. Only some colleges offered distance learning education. Some popular colleges are below mentioned along with their annual fees:
Christ University, Bangalore – INR 75,000
LPU, Lovely Professional University, Punjab – INR 9,50,000
NarseeMonjee College of Economics and Commerce, Mumbai – INR 5000
Jain University, Bangalore – INR 1,20,000
Chandigarh University, Chandigarh – INR 90,000
Pandit Deen Dayal Petroleum University, Gandhi Nagar – Approx. INR 2,45,000
Andrew's College of Arts Science and Commerce, Mumbai – INR 18,000
NIMS University, Rajasthan – INR 12,000
B.Com Distance Education Colleges / Institutes in India
Chandigarh University, Chandigarh – INR 20,400
Karnataka University, Bangalore – INR 4,700
Acharya Nagarujana University, Guntur – INR 4,000
Bangalore University, Bangalore – INR 4,700
Bharathiar University, Coimbatore – INR 5,400
BAF or Bachelor of Accounting and Finance Syllabus
Most popular colleges have followed the semester system. The below-mentioned syllabus is divided into 6 semesters.
Semester I –
Cost Accounting: Introduction and Element of Cost – Paper I
Financial Accounting: Elements of Financial Accounting – Paper I
Commerce: Business Environment – Paper I
Economics: Micro Economics – Paper I
Foundation Course: Commercial Environment – Paper I
Business Communication – Paper I
Accounting with Use of Accounting Software's
Semester II –
Business Communication: Applications in Business – Paper II
Financial Accounting: Special Accounting Areas – Paper I
Auditing: Introduction and Planning – Paper I
Taxation: Indirect Taxes – Paper I
Financial Management – Paper I
Business Law: Business Regulatory Framework- Paper I
Quantitative Methods for Business
Business Communication: Applications in Business – Paper II
Semester III –
Financial Accounting Paper – III
Quantitative Methods for Business Paper – II
Cost Accounting Paper – II
Economics Paper-II
Auditing Paper-II
Business Law Paper-II
Management Paper-II
Semester IV –
Foundation Course – II
Information Technology Paper – II
Business Law Paper – III ( Company Law)
Commerce Paper-II ( financial Market Operations)
Financial Accounting paper – IV ( accounting areas)
Taxation Paper-II ( Indirect Taxes)
Semester V –
Cost Accounting Paper – III
Financial Accounting: Paper – V
Economics Paper – III ( Indian Economy)
Taxation Paper – III
Direct Tax Paper – I
Financial Accounting Paper – VI
Management Accounting Paper – II ( financial Statement Analysis)
Semester VI –
Cost Accounting Paper – IV
Financial Accounting Paper – VII
Auditing Paper – IV
Taxation Paper IV
Direct Tax Paper – II
Financial Accounting Paper – VII
The BAF curriculum mainly focuses on the two subjects accounting and finance and all topics depend upon these two subjects.
Career Opportunities and Future Scope after doing BAF
Today all businesses are dependent upon the concepts of finance and accountancy. Wherever you go, you will notice that finance and accountancy aspects footholds the root of the corporate world and international businesses. Candidates doing this course will get a wide array of job opportunities in India and as well as in abroad. Furthermore, they will pursue higher studies in the respective field if they want to better future growth. Finance and accountancy is a long-lasting working sector where you will never be disappointed. Plus, professionals are getting hired at the high-level position and surely get lucrative salary packages.
Job Roles after completing B.Com Finance and Accountancy
The benefits will never be stopped under these two sectors (accountancy and finance). On successful completion of BAF degree course, candidates will be work at following job positions:
Senior Accountant –He or she is responsible for maintaining and holding records of any firm, organization or company. However, a senior accountant is a qualified professional who keep eye on the organization's profit and loss, assets and liabilities, tax returns and other financial activities. Further responsibilities like bookkeeping, preparing a balance sheet, maintaining a general ledger will obtain by a senior accountant.
Personal Finance Consultant – These consultants are popularly known as finance professionals who can advise on investments, planning, taxes, financial goals and insurance decisions.
Financial Analyst – A financial Analyst is responsible for tracking an organization's financial performance and makes advanced market strategies to help in the growth of an organization or firm. These professionals can create forecasts for analysing business performance.
Accounts Assistant –An accounts assistant works under the senior accountant and is responsible for reuniting finance accounts and records, keep eye on credit control, verifying calculations, reuniting the direct debits, keep control of transactions especially on petty transactions and maintaining spreadsheets.
Money Manager – The money manager is responsible for finding and researching firms and top-class companies, find beneficial deals for a firm, pick and advise bonds, find investment commodities for the fund, generate new strategies for companies or individuals, analyze industry trends, look for economics factors, maintain management of the companies and other similar activities.
These are some popular job roles that you would choose to work. Apart from this, you can find jobs in universities or colleges as a lecturer or school teacher. With this degree, you will also be a part of the government sector by cracking relevant government exams.
Salary packages for BAF Holder
Well, a BAF degree holder will get lucrative salary packages according to their job role and companies position. We have listed some major salary packages that you will get at some positions:
Senior Accountant – Approx. INR 3,50,000
Money Manager – Approx. INR 7,00,000
Accounts Assistant – Approx. INR 2,40,000
Finance Consultant – Approx. INR 9,00,000
Finance Analyst – Approx. INR 5,00,000
The salary may increase according to your performance. The maximum year of experience will be also counted in increasing salary packages.
Top Recruiters
Candidates will be getting hired by top-notch companies if a degree should obtain by any popular institute or college. Popular Colleges and universities always have the best placements records. Some of the popular recruiters include:
Deloitte
Gartner
SBI
PNB
CBI
KPMG
Accenture
Oracle etc.
Conclusion:
After reading all above-mentioned aspects, you may find that B.Com in Accounting and Finance will be beneficial not only in the term of future growth but also for job opportunities. By doing BAF, you may easily be hired in top companies at the top position. Thus, it is an ideal option for all commerce candidates.