With the motive of delivering education to all the areas of Indian Society, the Government of India in the year 1989 had established the National Institute of open schooling (NIOS). NIOS aims at boosting and moving forward towards flexible learning. It is the national board that organizes the examination for secondary and senior secondary students similar to that of CBSE and CISCE boards. After high school, NIOS also delivers many vocational courses. It is one of the biggest open schooling systems worldwide which enrolls approximately 3,50,000 students annually. From the year 2004 to 2009, NIOS has enrolled approximately 1.5 million students at both secondary and senior secondary levels.
NIOS offers one basic education program which has three levels as OBE A, OBE B, and OBE C which is identical to grade 3rd, 5th, and 8th, secondary courses which is equivalent to class 10th, senior secondary course comparable to class 12th, vocational education courses, life enrichment programs, and D.EL.ED courses. The above examinations are held twice a year in April and May, and October and November. A candidate can also register to the NIOS board if he/she is looking for gaining subject-wise knowledge. Usually, six weeks after the commencement of examinations, the results are declared. Due to any reason, if a candidate is unable to attend his/her school, NIOS is the perfect decision, he/she must opt for. Just like CBSE and CISCE, NIOS also holds the same recognition amongst the Indians, but it's all up to the students to either go for CISCE, CBSE, or NIOS based on their convenience and requirements.
Until now, NIOS has set up a network of twenty-two regional centers, two sub-regional centers, two NIOS cells, and more than 7000 institutions and vocational institutions which hold accreditation with it. The NIOS centers are located in various parts of India, Nepal, and the Middle East. For collecting any other vital information, it's good to stick to the official website of NIOS.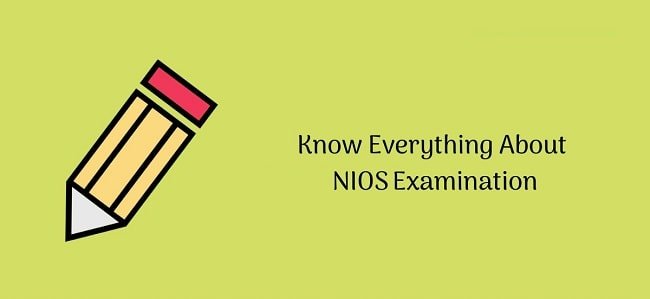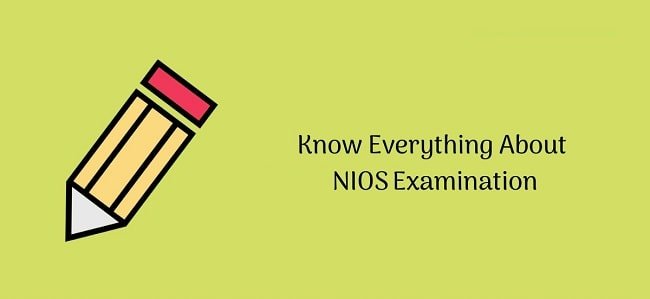 Eligibility criteria of NIOS examination
As there are mainly two examinations offered by NIOS, grade 10th i.e secondary examinations and grade 12th i.e senior secondary examinations, the eligibility norms for both the examinations are different and are discussed below in brief
Class 10th eligibility criteria
Any student who wishes to appear for class 10th NIOS exams should possess the following norms
Candidates who hold a pass certificate of grade 8th hold eligibility to sit for the examinations.
There is no upper age limit, but students need to attain a minimum of 14 years of age to appear for the examinations.
He/she needs to present a self-certificate highlighting that he/she has completed their 8th studies and now can pursue the 10th examination.
The candidate who has already done their secondary can pursue this examination for improving their performance or to complete their course.
Class 12th eligibility
In an order to sit for class 12th or senior secondary, a candidate needs to complete the following eligibility norms
The candidate must have 15 years of age.
Candidates need to present their grade 10th mark sheet or pass certificate.
The candidate should be enrolled with NIOS.
Candidates should present their address proof and photograph along with their pass certificate to sit in the examinations.
NIOS Exam syllabus
Just like eligibility, the syllabus for NIOS exams is also differentiated based on their grades. The detailed information is covered as
According to NIOS 10th exams syllabus, the subjects are divided into two groups as A and B. Group A has all subjects related to languages, and group B comprises all the core subjects. From Group A, a student needs to choose at least one and a maximum of two languages. And from group B, students can choose three or a maximum of four subjects. And the final result for grade 10th will display as passed only when the candidate has cleared at least five subjects. The subject-wise topic for the above examination can be checked from the official website of NIOS. At the time of evaluation of results, a sum of 15 marks is awarded for practical.
For the convenience of students, NIOS grade 12th exams are held in both Hindi and English languages. For covering the areas where students are lacking, it's suggested to complete the whole syllabus approximately 2 months before. NIOS offered six small groups to divide the subjects as A, B, C, D, E, and F. Apart from group A, other groups include the topics from science, commerce, humanities, etc. While group A only has language-based subjects. Every student is required to select 5 subjects as a total for appearing for 12th exams. Choosing one language is compulsory, and the other subjects can be chosen from other groups. The detailed subjects list is available on the official website of NIOS, check it out from there.
NIOS Exam pattern
The exam pattern for grade 10th and grade 12th are discussed below
NIOS conducts grade 10th or secondary examinations for 28 subjects in Hindi, English, Urdu, Marathi, Telugu, Gujarati, Malayalam, and Odia. Also, vocational languages had been taught to the candidates along with their academic subjects. To secure good marks, a candidate needs to attend all their classes at the center so that he/she might get all the guidance to score well even in the assignment because it carries 20% total weightage. Along with going through the 10th syllabus, students are also required to go through their exam pattern once for better results. A student gets nine amazing opportunities to appear in the examination for over 5 years. The details regarding the centers and results can be found online anytime. Every subject's marks are categorized on the basic reading, writing, grammar, literature, understanding, applications, knowledge, skills, and practical.
Unlike the 10th exam pattern, the 12th is different. NIOS 12th exam pattern is based on their subjects. Like for English, the exam pattern is different, for physics, maths, chemistry, and biology, the pattern is different. While for business studies the pattern and marking scheme are different. Candidates can get all the information available on the official website of the NIOS.
NIOS Exam fees
Candidates who want to appear either for grade 10th or 12th exams once needed to check out the exam fees is what required. They can submit their fees through credit card, debit card, net banking, or from any UPI or wallet. The exam fees for both the examinations are the same as Rs 250 per theoretical subject and Rs 120 per practical subject which makes the total fees of Rs 370 for a student. After log in to the website, students can select their subjects and can pay their fees via the direct link which has been there. A charge of Rs 50 will also be accused if paying with the authorized website online processing. While if the student is unable to submit their fees on time, late fees of Rs 100 will be charged.
How to register for the NIOS exam?
As the procedure for registration of the NIOS 10th and 12th exams are the same, one can follow for registering either for the 12th or 10th examination with the same process. Below procedure can be followed for enrolling for grade 10th and 12th NIOS exam
Browse the official website of NIOS and open the 10th or 12th exam registration portal.
Thump on the button of "click here to register".
Now write down the state, identity type, course, and identity number.
The next window will ask for basic items like Name, Father Name, Gender, Mobile number, and a
Address.
Validate the details and add more details as asked.
Now, select the subject preferences according to the grade and upload all the documents.
Read out the NIOS exam form.
Pay the required fees of Rs 370 and take out the print of the form and fees receipt for future reference.
Conclusion
From the above discussion, many students who are confused regarding what NIOS is, what it offers, and whether it is beneficial for their career or not are answered. Now many students who are unable to decide whether to go for NIOS or not have got their problems cleared. The mark sheets and results from NIOS are widely accepted across the world. Just like a student desires to pursue engineering or MBBS after their CBSE or CISCE senior secondary grades, can now go for these fields with NIOS results too. NIOS examinations and schooling offer students to learn and study from their homes if they wish to. So if you are 8th pass or have attained pass certificate of grade 10th, do take admission with NIOS and experience learning with the largest open schooling at global levels. It is a wonderful platform for all rural and specialized areas.