The Territorial Army is a secondary force of defence of the Indian nation after the regular army force. The Territorial Army includes soldiers who are responsible for serving the nation annually for few months. It is a part-time commitment to serving the nation. One cannot choose it as a full career.
The Territorial Army officers serve for around 1-2 months every year. It is not a regular employment source or occupation. It is more of a part-time job. It also includes various entities that assist in various ways as:
Home & Hearth Infantry
Ecological Task Force
Air Defense Artillery
Infantry Battalions
General Hospital Units
Railway Industrial Units and a lot more
What do you mean by Territorial Army India?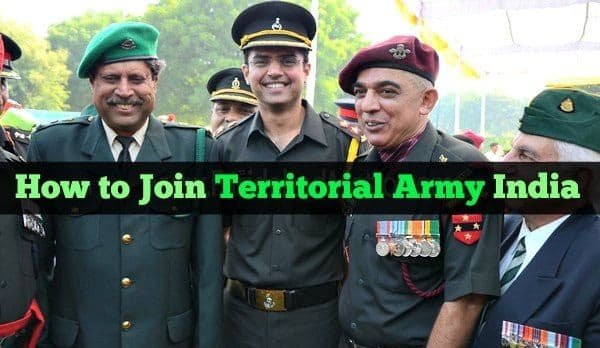 The Territorial Army is an amazing opportunity offered by the Indian government to young men that are doing well in their professional field. They are given a chance for joining the Territorial Army as an officer and complete their dream of wearing the uniform of an army officer. The best thing is that one can serve the nation in both ways, as a soldier, and as a civilian.
Moreover, you don't have to quit your primary job or business, no matter whether you are working in any multinational company, in a government job, has your own business, etc.
Who can be eligible for a Territorial Army India?
Here are some eligibility guidelines that can help you know who can be eligible for a Territorial Army India position. This includes:
Only the male citizens residing in India or ex-service officers who are fit medically can be hired for this position
The age should be 18-42 years
They should be graduated from a recognized university
They must be employed in a semi-government, central government, self-employed, businessman, or others
The candidate has to be well-employed and settled in any profession listed above.
Note: The Territorial Army is not at all for the passed out candidates or someone that have 3-4 years of working experience. For being sure that you clear your Territorial Army examination, it is good that you get settled in your present job role first. If in case you have missed the daily entries due to your age, then it doesn't mean that you can get hired for the Territorial Army position. All you need to do is, first fulfill all the eligibility needs and get employed properly, and then you can surely get shortlisted in the next round.
Territorial Army terms and conditions 
Like a regular entry, Territorial Army offers a commissioned Lieutenant rank.
The privileges, allowances, and pay are the same as a regular army officer when enrolled for military or training service.
One can get a promotion from Lieutenant Position to Brigadier or colonel only after a proper selection.
The officers working in Territorial Army infantry can be asked for military service for longer years, based on their needs.
Territorial Army training details
1-month basic training is offered in the first year of service commission
2 months annual training camp is settled every year, which includes the training year too
3 months post-commission training within first 2 years at Indian Military service Dehradun.
What is the selection process of the Territorial Army in India?
You can join the Territorial Army service as a soldier or an officer. The selection process of soldiers and officers of the Territorial Army is different. You can check out the selection process for easy soldiers or officers entry
How an officer can get entry into Territorial Army?
For an officer to be a part of the Territorial Army in India, he has to clear 3 selection phases which include:
Written exam
Preliminary interview round
SSB interview
Medical exam
The selection for Territorial Army is based entirely on the SSB interview which is also known as the service selection board interview. Once you qualify for the written exam, you can get easily shortlisted for this SSB interview. It is very important to clear your written examination, SSB interview, and medical test which is done at the hospital of armed forces under the military doctor's supervision.
Eligibility criteria for officer's entry
For becoming an officer in Territorial Army service, you need to be a graduate in any stream from a recognized university or institute.
The age of the aspirant should be of 18 years and must not exceed 42 years. Some relaxation is offered in the age too. For knowing about the relaxation criteria, check the official site for getting exact details as it keeps on changing every year.
The candidate's height must be at least 167 cm or above.
The chest needs to be well-developed and must be minimum expanded around 5cm.
The body must not have any disease whose treatment is not possible or any genetic disease.
The person who is in a private job, a businessman, or self-employed, can only apply to Territorial Army position.
The people who are already serving the nation and working as army personnel, police personnel, civil personnel, armed personnel, etc, cannot apply to this.
How to get a soldier entry into Territorial Army in India?
For being a part of the Territorial Army position as a soldier, you will have to clear 4 selection phases that include:
Short listing the candidates based on marks that are earned in the last qualifying examination.
Test of physical fitness
Medical exam
Computer-based test online or written exam
Police verification etc
The first stage plays an important role in Territorial Army selection. The last qualifying examination means the high school, intermediate, graduation degree marks, etc. The candidates that get shortlisted can proceed further for the physical fitness test.
The physical fitness test is one of the difficult selection phases. Around 70 percent of candidates get rejected in this test. The weightage of this selection is highly dependent on the physical fitness test.
Duty and training period of Territorial Army
The officers and soldiers get selected in Territorial Army service as a volunteer. This is why they get complete training. Once the candidate gets selected in the Territorial Army in India as a soldier or an officer, then further get the post-commission training.
Every soldier gets the training for at least 36 days which includes two training camps. Every year, the selected personnel is trained for 30 to 60 days with 1 or 2 camps and they are termed as the commissioned or annual training. The newly selected cadets are offered basic military training where they learn hand-to-hand combat and how to make use of weapons like pistols, rifles, etc.
All the selected officers receive the same training within two weeks of special post-commission training. The terms and conditions for soldiers and officers are kept the same for the training as it is followed for the Indian army.
All the soldiers and officers get training at their best level for handling and tackling every situation at the emergency time so that they can support and assist the Indian army well.
There is no fixed duty time for Territorial Army in India. As they are known as the 2nd line of defence, they can be posted on any location at the time of emergency or for supporting the Indian army.
Allowance and salary of Territorial Army in India
The allowance and salary of the Territorial Army in India are not similar to the Indian army. The Territorial Army gets paid a small amount when they are not on duty, but they receive full salary amount when they are on duty.
No allowances are paid to the Territorial Army when they are off duty except the facility of the canteen. When they are on duty, they are allowed to enjoy traveling allowance, free stay in the government quarter, dearness allowance, free ration, etc.
It is easy to join Territorial Army after class XII as compared to joining the Indian army. But there is no fixed date or time for Territorial Army vacancy. The vacancy comes only when there is a need for a Territorial Army officer.
How you can apply for Territorial Army in India after XII
For applying for the soldier's position, one can apply for Territorial Army after passing class XII if you are 18 years old or more.  For applying to this vacancy, make sure you keep on checking the official website of the Territorial Army where you can get the notification of online application forms and entries.
Download the application form of Territorial army from its website
Fill in the form and send it in a stamped envelope stating your address, the size of the envelope should be 28×12 cms. Keep 2 passport size photos and a postal stamp of Rs 12 affixed on the same envelope. Send it to the Territorial Army group headquarters as per your zonal areas.
The Territorial Army of India also keeps on releasing the vacancies notification in local newspapers from where you can get the reminder to fill up its form. For more information related to vacancies and other things, visit the official website of the Territorial Army today.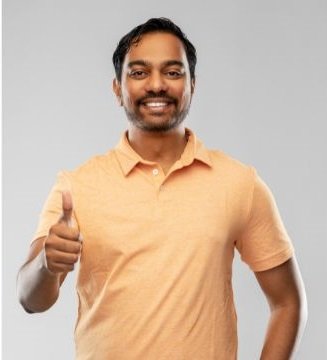 Rahul Kumar is a passionate educator, writer, and subject matter expert in the field of education and professional development. As an author on CoursesXpert, Rahul Kumar's articles cover a wide range of topics, from various courses, educational and career guidance.