Today, the business world has more scope and opportunities for fresh graduates. The need for businesses is getting higher. Due to this, the requirement for individuals to take up new business roles is greater. One such graduate course that promotes business studies is the bachelor of business studies course. It is a three-year undergraduate course that teaches in-depth subjects of business. As there is so much inspiration to start a business, many individuals prefer this excellent academic course. If you want to start a business of your own, then there is no other perfect course than BBS. The demand for this course is high, and you can know about the course details here.
Course Details of BBS Course
| | | | |
| --- | --- | --- | --- |
| Course Name | Course Duration | Eligibility | Course Type |
| Bachelor of Business Studies | 3 Years | After 12th Pass | Undergraduate |
The business environment is hard to survive. It is one of the sectors that have powerful competitors. To survive this dynamic environment, entrepreneurs need to develop plenty of knowledge and skills. That is why the BBS course teaches candidates about all the aspects of the business. In this course, individuals can learn about marketing, accountancy, finance, economics and business.
After completion of this course, you can gain academic and intellectual knowledge of the business. It is a course that trains individuals to develop managerial, communication, practical, decisions making skills. The BBS course is not only theoretical but a practical course for the younger generation. It is easy to learn about entrepreneurship skills in this course. You can know how to start a business and how to lead it as an entrepreneur. It provides full-fledged training to the candidates. When choosing this course, you have plenty of career options in the future. Now let us take a look at the BBS course details.
Why Study BBS Course?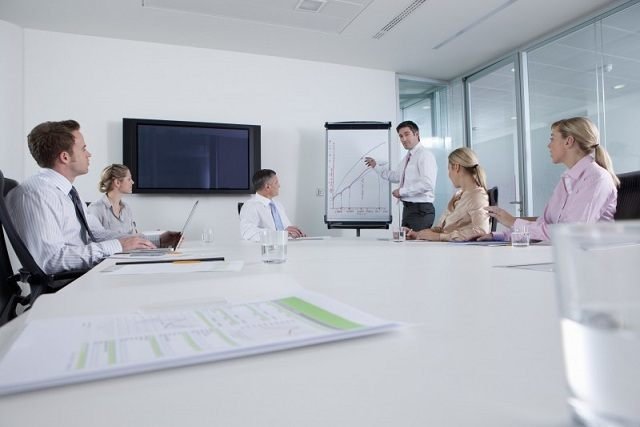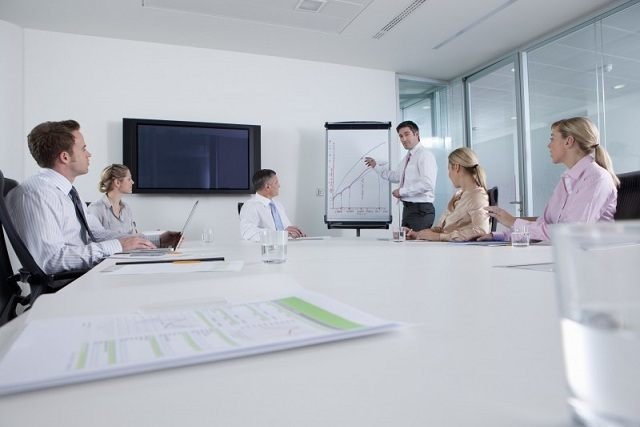 Today the organisations require candidates who are well versed in every aspect of the business. The most business-oriented graduate course for candidates is the BBS course. Many who have a passion for starting a business opt for this course. Promising career opportunities are one reason to choose the BBS course. Let us see other reasons to take up this course.
Candidates choosing this field have excellent exposure to the direct market. They can know about the market trends and market requirements in the course. When joining a job, it is easy to gain experience to start-up a business. You can work closely with a business organisation that helps to develop strategies of a business. Also, you can develop skills that are relevant in today's business world.
The other crucial reason to choose the course is the fast growth and scope in this field. The hardworking candidate can quickly get a job as a manager, team lead, mid-level or senior-level positions in an organisation.
The remuneration or the salary of jobs is higher when you complete a BBS course. The candidates can expect various job opportunities that offer pay from 2 to 6 lakh per annum in the starting stage.
BBS Course Details
The BBS course helps the candidates to become successful entrepreneurs, manager, leads and much more. After completing the BBS course, you can study a postgraduate degree in plenty of other business courses. After completing the three-year BBS course, you can easily join any organisation and earn a good salary. The important courses of the BBS degree are as follows.
Finance course:
Finance is a vast subject that is highly essential in the business environment. Finance is the element that sustains any business. In the BBS course, you can learn about different aspects of the finance subject. You can know about the financial analysis, portfolios, international finance, financial market, financial service, income tax and planning. At the end of the course, you will know how to handle the finances of the company.
Marketing course:
When taking up the BBS course, you can get expertise in the field of marketing. Marketing is all about advertising and promoting a business. In here, you will learn about consumer behaviour, sales force, advertising, branding, retail management and much more. Candidates after completing the BBS course can get admission in any other marketing-related courses.
HR course:
Human resource management is the best thing you can learn in a BBS course. You can learn about human resource, performance compensation, management systems, labour legislation, and international human resource in this field. Candidates who take up the BBS course can join the MBA and choose the human resource option to build their careers.
Eligibility criteria for BBS course
Before taking a BBS course, the candidates have to check whether they are eligible for it or not. Students who want to choose the BBS course should complete 12 classes. They need to secure more than 60% marks in their 12 examinations. They should know subjects such as geography, history, accountancy, business studies, mathematics and word.
They should have a higher secondary pass certificate to pursue the BBS course. The candidate should pass the entrance test to get admission in BBS course. Some colleges also conduct performance interviews. The candidates require a good mark in a one-on-one interview to join the course. Also, consider whether you have the required cut off percentage to join the course.
Syllabus for the BBS course
The syllabus of the BBS course provides students with practical knowledge about the business environment. There are 20 mandatory subjects and four elective subjects. In each semester you can learn about different aspects of finance, marketing, economics and business. Let us take a look at the syllabus of the BBS course.
Business Statistics and Applications
Business Communication
Fundamentals of Management
Financial Accounting
Public Relations and Corporate
Information Technology for Business
Business Economies
Marketing Management
Cost & Management Accounting
Quantitative Techniques for Management
Financial Management
Human Resource Management
Production & Operations Management
Business research
Project Management & Entrepreneurship
Legal Aspects of Indian Business
BBS course fee and duration
The BBS course is a 3-year course that trains candidates about business studies. The fee of this course may vary for every place. However, it is one of the most affordable and efficient undergraduate courses for candidates. The BBS course fee can range from 30000 to 40000 rupees. After completing this degree, candidates can expect a minimum package of 3 to 4 lakh per annum.
Future scope for BBS Course

There are no limits or restrictions to pursue a high study course after the BBS course. You have plenty of postgraduate course options after completing BBS. These postgraduate courses of BBS can make your career stronger. The fee for the postgraduate courses after BBS course ranges from 3 to 6 lakh. Let us see what they are.
Masters in business administration
BBS is an excellent foundation course for the MBA. MBA is a more competitive degree that offers you a wide range of career options. It is quite easy for BBA students to pursue an MBA degree. You may require top grades to get admission in an MBA institute. The GMAT and GRE are some of the tests you need to pass to enter the MBA course. Also, there is a serious entrance test to get admissions in MBA institutions.
A management degree is the best two-year course you can opt after the BBS. It is an in-depth course that has a high demand. Many international companies often hire candidates with a MIM degree. Top reputable colleges conduct a flagship program before hiring the candidates. You can have fantastic job prospects in both national and international companies after this course.
Masters in entrepreneurship
The master in entrepreneurship is another 24 months training program. This course is for young entrepreneurs who are ready to make innovations in the business field. Both practical and theoretical subjects are available in this course. Proficient scores or passing GMAT and GRE examination are the eligibility criterion to join this course.
Career opportunities for BBS course
The BBS course is an excellent course for candidates expecting incredible job opportunities both in the country or international roles. The exposure in the field is very high that can help you to gain exceptional knowledge and experience. There is a course for both the postgraduate courses and job prospects after doing a BBS course. It is an underrated course when compared to B.Com and BBA. You can easily become a business professional after completing the BBS course. You can join an organisation or start a business after doing BBS.
Top job roles for BBS course
The following are the famous job roles for BBS
A business analyst is a high-quality job you can get after BBS. Top companies after hefty pay for this job role. You can join as a business analyst in a leading company to gain more exposure and knowledge in the field. The approximate salary you can get in this job is 6 lakh per annum. It is easy to get a higher promotion for a business analyst.
The job of the share broker is to interpret and analyse the profiles in the share market. Share market is a complex field with excellent pay. However, the BBS candidates find this job easy as they have extensive knowledge about this subject. You can work in both national and international share markets after doing the BBS course. The average salary for this job position is 4 lakh per annum.
The accountant position is the most common job to get after BBS. A load of work is less and easy. Maintaining accounts, bookkeeping, checking financial transactions are some aspects of this job. You can get a job as an accountant easily in any part of the world. The average for the account role is 2.5 lakh.
A business consultant is a high profile job option to do after the BBS course. Business consultant manages the business environment and suggests policies for the dynamic business world. You can get up to 10 lakh pay for this job position.
Frequently Asked Questions
 What is the time for the BBS course?
BBS or Bachelor of Business Studies is a four-year course that you can pursue after completing the 10+2 level. Students from any stream like arts, science and commerce can pursue this course. It is an exciting course that comes with broad job prospects.
The course fee depends upon the college you are selecting. Generally the price varies from 1 lakhs to 16 lakhs. Most students try to get admission to better colleges so that they are well placed. You must also try to get enrolled in the best college.
What is the mode of getting admission to the best BBS College?
The admission procedure depends upon the college authorities. Most colleges select students based on their 10+2 performance. Others conduct admission tests for choosing the students. You have to clear the test to get admission to the best college.
Is there any age limit for getting admission to this course?
Yes, it is mentioned that the candidate should be 17 years old for the course. You must fulfil this requirement, or else your admission form will be cancelled.
What is the average salary structure of the job after completing the course?
As a beginner, you have to start with 4.4 Lakhs per annum which may reach 12 lakhs per annum. However, some companies pay good salaries to their employees.
What are the employment roles after the completion of the course?
You have ample options after completing the course. You can get the role of information systems manager, production manager, finance manager, business administration manager and similar.  All these roles will help you to learn many things. This is an excellent thing about the course.
Which are the best organizations in this field?
It will be glad to know that business houses like Wipro, Accenture, HDFC, and Amazon.com are some of the best ones that recruit students from this background. It is an excellent option for those candidates to serve in these esteemed organizations.
What are the skills required to pursue this course?
The first thing you need to study in this course is to have passion or love for the subject. You must be intelligent and outspoken. You need to have good communication skills to interact with people. You must have the patience to deal with the people. These are some of the essential qualities.
Conclusion
The BBS is a versatile undergraduate course that is key to a successful career. If you are interested in higher education, it is possible to get admission for the best PG courses. Also, you have a variety of job prospects for the BBS course. BBS will equip you with all the necessary skills to start and manage a business.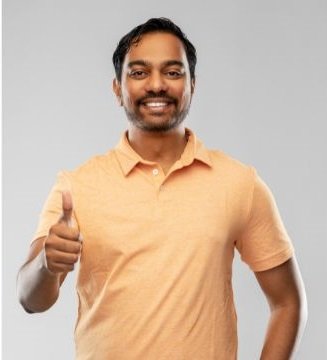 Rahul Kumar is a passionate educator, writer, and subject matter expert in the field of education and professional development. As an author on CoursesXpert, Rahul Kumar's articles cover a wide range of topics, from various courses, educational and career guidance.