Criminology is the study of how crime can impact a society. By learning the science of criminology, one can become capable of assessing the mental situation of criminals. You can get a lot of career opportunities if you choose criminology as a career. On the other hand, you can also consider going into the field of Forensic Science as you get to choose a degree where you study that. While there is a lot of information that one must have before stepping in the field, we are here to help.
List of Criminology Courses
| | | | |
| --- | --- | --- | --- |
| Course Name | Course Duration | Eligibility | Course Type |
| Bachelor of Arts in Criminology | 3 Years | 12th Pass | Undergraduate |
| Bachelor of Science in Criminology | 3 Years | 12th Pass | Undergraduate |
Today, we have tried to discuss two coursed available in India. One is a B.A. degree in Criminology, while the other is that of B. Sc in Forensic Science. One is related to the other, so if you are interested in one of them, you might also develop some interest in the other. Nonetheless, you should only choose the course that you are more passionate about. Today, we are going to analyze and study everything about these programs. We have all the details, such as eligibility requirements, fee structure, and career options across the country.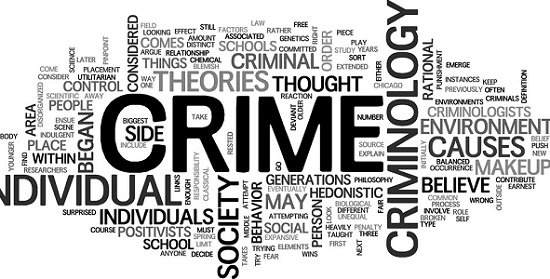 The programs are surely unique and help you build a reputed and stable career in the long run. Let us study everything below –
Eligibility
Bachelor of Arts (Criminology)
Let us first discuss the eligibility needed to apply to the B.A. course with a specialization in criminology. This program or course is offered in a brand of Sciences/Liberal Arts. Here the student can specialize in crime scenarios, forensic science, and criminal psychology. It is a 3-year long full-time program that will help you learn and have the knowledge of every basic and advanced aspect of Criminology. Through this course, you will get immense knowledge of verbal, research, and written skills with high levels of clarity.
Admissions are generally based on merit. Therefore, if you have always been a diligent and meticulous student in school, you will have high chances of an easy admission to the university or college that you prefer. Some of the top universities that will offer you this course or program in India include the Pan Asian Institute, Uttar Pradesh; Maharaja Madakari Nayaka College, Karnataka; Madras University Chennai, and many more. With such well-known institutes, you will get a quality education. You can then pursue your job roles with full fledge.
Here are the eligibility criteria for this course –
The student who wants to go for a B.A. in Criminology must finish his/her H.S.C. education first from a recognized Education Board of the country. English must be a compulsory subject in their classes as well. The stream that you chose in school does not matter as anyone can apply for this course, whether they have a Science, Arts, or Commerce background.
The minimum percentage that a student needs is different for different colleges. However, it is preferred for the student to score above 50% in their 12th
Students who belong to the SC/ST category may have relaxation in the aggregate required percentage, though.
There are a number of renowned institutes that offer direct admission to the course. But this can also vary with the college that you are choosing.
Therefore, one must look at the list of all the colleges that offer such programs. You can then move to the admission section on their website. You can also try contacting them and get the details on everything that you might want to know.
Before that, you can try bringing all your I.D. proofs and result-copies in one place. All the documents that you need might be known once the college is chosen.
Top Colleges that offer B.A. in Criminology are:
Karunya Institute, Tamil Nadu
University of Mangalore, Karnataka
Pan Asian Institute, Uttar Pradesh
Maharaja Madakari Nayaka College, Karnataka
Madras University Chennai
Mysore University, Karnataka
Rajiv Lochan Acharya Mahavidyalaya, Madhya Pradesh
Manonmaniam Sundranar University, Tamil Nadu
Bachelor of Science in Criminology
A Bachelor of Science degree in Criminology focus on Forensic Science. Hence, you must pursue it if you wish to study the scientific applications of Criminology. This degree is also known as B. Sc in Forensic Science. The course covers a variety of subjects so that the candidate becomes an expert in analyzing the crime scenes. Such analysis can take to you to take anything from D.N.A., bloodstains, fingerprints, soil, bones, profiling of other samples, etc.
If you want to pursue Forensic Science, you must have the basic knowledge of this discipline and should be keen to develop high and versatile analytical skills. Additionally, your focus must be solely on the learning process. What you deduce from the crime scenes will be highly beneficial for the police and other crime research authorities when they are dealing with their suspects. It is surely a degree that will help you have one of the most exciting careers in the country.
Below we have the eligibility criteria when a candidate wishes to opt for B. Sc in Forensic Science –
The student should have diligently passed class 12th from a recognized Educational Board of the country.
All Science students are eligible to apply. However, some universities might want to prefer students who chose Biology.
The aggregate marks that the candidate obtains in the 12th standard must be above 50%.
The admission can be merit or entrance based. If the university that you choose is known very well for its brilliance and high educational ethics, you might have to face an entrance test. However, some institutes might let you take an admission just by looking at your academics in school.
This program is 3-year long, where you will get to study everything from Criminal Behavior, Forensic Anthropology to D.N.A. Fingerprinting. If you wish to pursue this course in India, you can consider the top colleges as listed below –
Jaipur National University, Jaipur
Teerthankar Mahaveer University, Moradabad
Lovely Professional University
Galgotias University, Greater Noida
Integral University, Lucknow
Institute of Forensic Science, Nagpur
L. University, Guntur
Karnataka Science College, Dharwar
All of these institutes are known very well across India and will offer you the top-notch teaching that is required to be successful in the field. If you have always been obsessed with the field of Forensics, a degree like this one might help you bring those imaginations to turn into reality.
Let us now come to the Fees and Career opportunities offered once you are done with your studies in the field:
Fees
For a B.A. degree in Criminology, the average fees across the country are known to be between INR 25000 to INR 50,000. But again, the numbers can vary with the type of institute you choose. On the other hand, if you wish to choose B. Sc in Forensic Sciences after you are done with your 12th standard, you can choose institutes with an average fee of INR 20,000 to INR 60,000. If it is a government college that you have chosen, then the fees needed can get reduced drastically. Private colleges might ask for more fees, but the quality of education might be higher there if they are renowned.
Career
After having a degree in Criminology, there will be a lot of careers to choose from that will offer you a basic salary of INR 2,50,000 to INR 4,00,000 per year. You can also build a career in the detective field. Other than that, if you have a B. Sc degree, you can apply for jobs in public as well as other private sectors of the country. You might have the position of a Forensic Scientist, Drug Analyst, Private Investigator, or even a Forensic Toxicologist. Many people also choose to go with the role of a Forensic Consultant after their studies.
Criminology Course Frequently Asked Questions
In what ways are criminal justice and criminology distinct from one another?
Unlike criminology, which is the study related to crime, criminal justice is the institutional and policy fields that are used by national, state and local governments to combat crime. Policing, real-world applications, corrections, and courts are some of the aspects of the field that are studied.
What exactly can you do with a degree in criminology?
The range of career options available in this field is quite broad.  Many of our program graduates have been hired as experts with the FBI (with the goal of becoming an FBI special agent) jail and prison counselors, Secret Service agents, , parole officers, correctional officers,  local police officers, county sheriffs, counselors in juvenile courts programs, coordinators of personal police for corporate entities, and researchers for insurance companies, among many other positions.
What is the potential for a career in criminology?
The following are the possibilities for a career in criminology:
Criminal justice professionals have excellent employment opportunities.
This field has a wide range of opportunities for scientists, research assistants, criminologists, forensic scientists, and investigators, to name a few. You can choose to work in a variety of fields after completing this course in either field, including the Forensic Department, the Police Department, the Research Department, Medical Hospitals, the CBI, the Courts, the Federal Bureau of Investigation, colleges, private hospitals Crime Laboratories, colleges and universities, MNCs, Prison Reform Programs, and many more options.
Lecturer in a university or college; professional in legal studies; or member of the judiciary are all examples of positions that you could hold.
What is the potential salary for me after completing a criminology course?
A criminologist can work for the government, as well as for private companies or nonprofit organizations. The income in the public sector is fixed, whereas in private industry, the salary is subject to change on a regular basis. The salary of an individual is determined by his or her abilities as well as the instance on which he or she is working.
 In the ground of criminology, opportunities for advancement are greater in other countries than in India. You might be able to make enough money to start your own private detective agency. As a criminologist, one can expect to earn between Rs. 3 and 4 lakhs per annum. With a little bit of experience in this area, you can earn a competitive salary in both the public and private sectors.
Bottom Line:
There are many students who are now really interested in the field of Criminology. Earlier, people used to hesitate a lot while choosing such fields for their careers. But with time, a lot of taboo has been removed, and people have become open minded. Many of them also enter the field because of sheer interest and love for Criminology. If you also wish to continue with such branches of study, you should start your preparation from now on and be well prepared for everything that might come up in your way. You can also research on the subjects that you will study in the program and start with the basics. This way, you get to know more and cope with everything in a much better and enhanced way.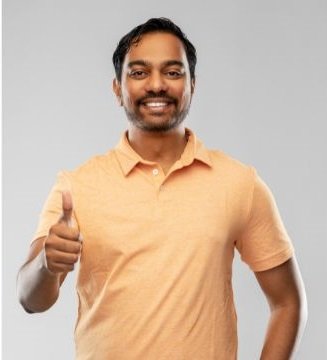 Rahul Kumar is a passionate educator, writer, and subject matter expert in the field of education and professional development. As an author on CoursesXpert, Rahul Kumar's articles cover a wide range of topics, from various courses, educational and career guidance.