The Board exams for class XII are approaching, and the results will also be out soon. By now, you should have a clear direction for your career, and you should know which course you would be pursuing after class XII. Many students do not get the right career counselling, and they end up choosing the wrong course. This choice often proves to be disastrous for them as they do not have an interest in that field. To make the right choice, it is crucial to know the career options available to them, and only then they can make a choice that would help them grow.
We decided to help all the students by listing all the courses available to them. To help the students, we have listed some of the best undergraduate [UG] courses available in India in 2021. You can browse through the list, and please note that the list is not in any particular order. We have not mentioned the Defense Service here since that would always remain to be one of the best options. If you are interested in joining the Indian Air Force, Indian Army or Indian Navy then you can appear in NDA exam, and you will be able to study there.
List of Top 10 Best Undergraduate Courses
| | | | |
| --- | --- | --- | --- |
| Course Name | Course Duration | Eligibility | Course Type |
| Bachelor of Arts – Bachelor of Legislative Law | 5 Years | 12th Pass | Integrated |
| Bachelor of Science in Criminology | 3 to 4 Years | 12th Pass | Undergraduate |
| BBA or Integrated Business Course | 3 Years | 12th Pass | Undergraduate |
| Bachelor of Architecture | 5 Years | 12th Pass | Undergraduate |
| Designing & Fashion Courses | 3 to 4 Years | 12th Pass | Undergraduate |
| Physical Education Courses | 3 to 4 Years | 12th Pass | Undergraduate |
| Commercial Pilot Courses | 2 Years | 12th Pass | Undergraduate |
| Actuarial/Chartered Accountant or Other Finance Related Courses | 3 Years to 5 Years | 12th Pass | Undergraduate |
| Media & Journalism | 3 Years | 12th Pass | Undergraduate |
| Hospitality & Travel Industry | 3 Years | 12th Pass | Undergraduate |
List of Best UG Courses In India
Moving ahead, let us look at the best undergraduate courses in India 2021 now –
1. B.A/.L.L.B. (Law)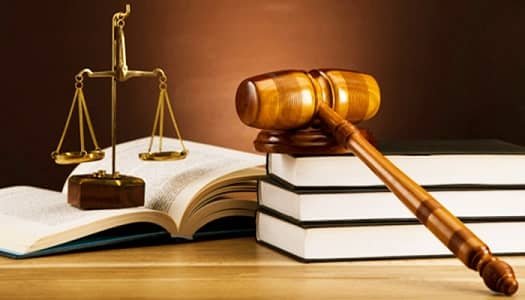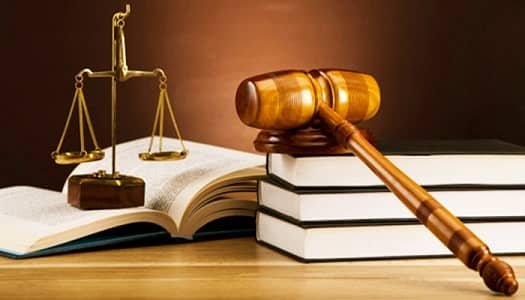 The Law is a specialized branch which certainly has a lot of scope in India. You can even work as a legal consultant after getting a qualification in Law. If you want, you can go ahead and pursue a BA. LLB or you can opt for various other combinations too. The LLB can be combined with B.Tech, B.Com & BBA. These are nothing but the integrated courses, and the total duration of the course is five years. You will also get a chance to intern at a law firm, and you will also be able to support many renowned lawyers.
While pursuing the course, you can witness the court proceedings and gain hands-on experience as well. A niche segment that came up in recent years is that of corporate legal advisors. All these job profiles are possible if you are pursuing LLB. National Law School remains to be the best college for getting admission in Law, but there are many other universities as well. It is worth exploring this choice.
2. Science Courses
If you are pursuing medical or non-medical, you can go ahead and pursue one of the science course as well. The popular option remains to be B.Tech, and Bio-Tech. Even MBBS and BDS are trendy options in India. The cost of an MBA is usually very high, so you would need to plan for financials as well. Ensure that you do a course from a good college to get placement. You also have an option to choose B.Sc. course in the various science field. Another option that you have is BCA, and this way, you can get entry into the IT world.
The IT industry of India is growing at a tremendous rate, and it certainly makes sense to have a career there. These courses can be accompanied by certifications like CSM or any other agile certification to be highly employable.We highly recommend you to go ahead and pursue science courses, especially if you are interested in technology and similar courses. The scope of these courses never falls.
3. BBA or Integrated Business Course
Management courses are also in high demand. If you would also like to get into management, then you have many options. It should be noted that the stream is open for Science as well as Commerce Students. A lot of new courses have also introduced in the field. You can pursue BBA, BMS, BHM, Retail Management, and even BBM. All these courses add a lot of value for you, and if you are interested in post-graduation, you can go ahead, and pursue an integrated course that also has an MBA in it. If you have a technical background, then these management courses can give you a huge start in your career. Overall, we recommend you to go ahead and opt for these management courses depending on your interest. If you are interested in the stock market, then you can even go ahead, and do some additional courses while you are pursuing BBA. There are a lot of good universities and a lot of good colleges offering these options.
4. Bachelor of Architecture
Another attractive course available for the students is the Bachelor of Architecture. The course is popularly known as B.Arch, and approximately, 50,000 students graduate with this degree every year. The demand for architectures in India is always high. A lot of building corporations and real estate developers hires these architectures, and society of architecture is offering the course. In addition to this, many government and private colleges also offer this course. The course is not very expensive the total duration can cost around Rs 5 Lakhs depending on the institute that you are choosing.
There are many state-run universities as well that offers this course. If you are interested in doing something yourself, then you can even work as a freelancer, and be your boss. This course has a vast scope, and it is also easy to find the jobs in the profile. You can even work as an architect and a supervisor. This way, you can take up contracts to develop private properties. This kind of role is a high earning role.
5. Designing & Fashion Courses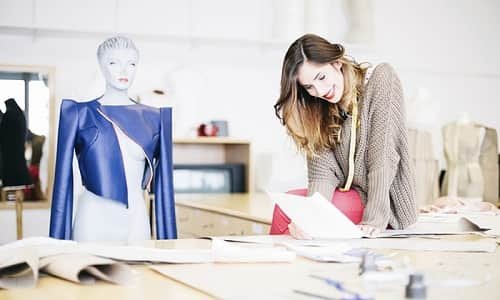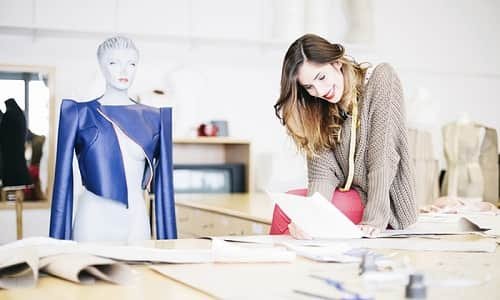 Product designing is one of the hot fields in the market right now, and the product designers get a handsome amount of compensation. You can also opt for such designing courses. The popular ones are Bachelor of Interior Designing, Bachelor of Design, Bachelor of Product Design, Bachelor of Textile Design, and Bachelor of Furniture & Interior Design. Apart from this, a lot of students who are willing to open their clothing studios opt for Bachelor of Fashion Design as well. Many private institutes are offering this course, and it is worth pursuing your career in fashion or designing if you have a creative mind. The fee is dependent on the institute that you choose, and duration is usually three years.
The courses offer good returns since you can even be employed with the brands that have positions for the designers. If you are doing a course in interior designing, you can go ahead, and start working as a freelancing interior designer too. There are endless possibilities in this field.
6. Physical Education Courses
Now many of us are not great with studies, and we find it very stressful to do mathematics or study theory. If you are also among those students who are not very fond of bookish knowledge, you can go ahead and pursue a course in physical education. The primary options available to you includes Bachelor of Physical Education, Diploma in Yoga Education& Bachelor of Sports Science. These courses are top-rated, and they have gained a lot of popularity too.
After pursuing your bachelor, you can even do masters in the same field, and this way, you can work as a physical instructor. You can even become a coach this way, and you can even associate yourself with a coaching institute. These roles are prevalent, and popularity is further increasing. Even the government of India is highly critical about physical education and sports. You can also exploit this interest of the government to make a successful career in the field.
7. Commercial Pilot Courses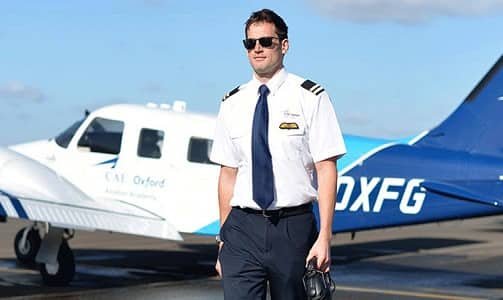 Because of the pandemic, global travel took a hit. However, things are now back on track, and the air traffic is reaching normal levels. This would again give rise to the demand of commercial pilots. The Indian Aviation industry is one of the fastest-growing in the world, and it has abundant opportunities as well. You can enrol into a flying school, or you can also enrol in the flying programs of Indigo, and other airlines. In these courses, you will learn to fly, and you will get the license of a commercial pilot.
Another thing to note here is that the number of flying schools in India is few, and hence you might have to find a flying school abroad. The fee is usually over Rs 25 Lakhs, and this may not even include your living expenses. If you are planning to pursue a flying course, then another opportunity that you have is to become a private pilot. The jobs are in abundance in this segment.
8. Actuarial/Chartered Accountant or Other Finance Related Courses
The demand for professional courses is also very high. Many people enrol in BA, and then they pursue professional courses. Some of the popular courses are CA, CFA, Actuarial, Company Secretariat etc. Courses like CA and CFA are specific to taxation, and finance domain. In recent time, the demand for Actuarial has also increased. These are the people who are popular in the insurance sector, and industry whose business is about hedging the risk. The courses are top-rated, but the only challenge is that it can be difficult to clear these courses.
In most of these options, you would need to clear all the subjects to clear a group. You can even join coaching to learn the subjects but end of the day, you would need a lot of dedication to clear the examinations. Some of these courses have an entrance exam as well. You can research these options a little, and then pursue a course according to your needs, and your interest.
9. Media & Journalism
Media & Journalism is yet another popular stream. A lot of people often opt for this course, and the prime requirement for the course is that you should have a good level of confidence. You can work in the field of print media, electronic media, and even digital news channels. Journalism will always remain to be a popular option. Apart from this, if you are interested in film making, then you can also join a film school, and that will be a great career ahead. India has some of the very elite institutes that offer the courses in Media & Journalism.
10. Hospitality & Travel Industry
The lockdown has been relaxed across the globe, and the economies have started opening up again. In such a case, the travel business will be at high again. People have already begun to travelling, and the vacation spots are full now. Things are only expected to get better from here. You can go ahead, and pursue a course in Hospitality Industry or the Travel Industry as well. There are several options here, and one of the most popular ones is Hotel Management. By pursuing hotel management, you can get into the field that you love the most, and you can also secure a chance to travel yourself.
You can also pursue a vocational course in travel studies, and this way, you can work for organizations whose core business in travel consultation.There are many universities which offer both of these courses, and the employability index of these courses is usually very high. The jobs in the hotel and the travel industry are also highly incentive-driven, so you have a golden chance to enter this industry by opting for undergraduate courses in Hospitality & Travel Industry.
Frequently Asked Questions for Undergraduate Courses
Which is the best way to get admission to an undergraduate course?
The selections are done depending upon the performance in your 10+2 level. In some cases, students are selected through an admission test. You have to appear before the test and crack it. Sometimes, interviews are also conducted for aspiring students. It mainly depends upon the college authorities.
What are the minimum marks required for an undergraduate course?
You have to score a minimum of 55% marks in the 10+2 level. Apart from all this, you must clear the entire subject in the board examination. In some colleges the requirement is high. The marks will depend upon the subject you are choosing for your undergraduate course.
Is attendance mandatory for the students at an undergraduate level?
Yes, it is mandatory to have or gather a certain percentage of attendance at the undergraduate level. This is the time when you have to learn and know about the subject. If you are absent from the class, you will be unable to know about the subject. This is why most colleges have made it fixed to have 75% attendance at the undergraduate level.
Is it necessary to attend the library at the undergraduate level?
You must know at this point that the library is the only place in the college where you can learn something extra. The ambiance of the place will help to enhance your knowledge and go to the depth of the subject. Thus, many students prefer to attend the library after the class. It will help to stay them updated.
Can I get any extra classes for a specific subject?
It is a vital question that is asked by many students. If you feel that you are weak in a subject, you must discuss the same with the Head of the Department. You must request your HOD for extra classes. If he thinks fit, he will provide you with extra classes.
Is it necessary to appear for the tests?
Yes, absolutely the tests that are being conducted by the college authorities are mainly done to know and check the eligibility of the students. You must appear for the test and try to give your best. It may be counted or added in the final examination. It is better if you are serious during the test and gives it in the best possible manner.
Can I take books from the library?
Yes, books are allotted to the students from the library after noting down the name of the student and the book. The librarian also fixes the date for the return of the book. You need to return it within that time or else you will be fined for the book.
Am I eligible to get a job after the completion of the Course?
It is a vital question that may be asked by any student. Many colleges conduct campus interviews for the students. You can participate in that interview and try your luck. If it goes well, you will get a fantastic job.
Conclusion
We have presented you with the available options, and all of them are good courses. You can choose the course according to your interest. You can also research a little about the course to find out the best universities and colleges. This way, you will also be able to learn about the admission process in these courses. So, we recommend you to understand your interests first, and then make a decision based on all the factors. You can even opt for courses that are not very popular at the moment. For example, you can do a course in forensic science, cybersecurity, marine biology, geology, pyro technology, food technology, nutrition, and even microbiology. All these courses have a great scope, and future since they form a very niche segment.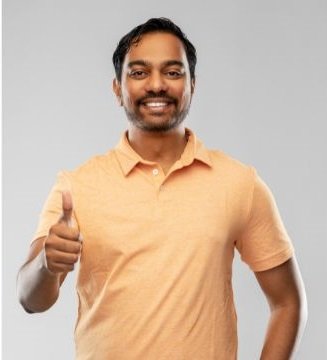 Rahul Kumar is a passionate educator, writer, and subject matter expert in the field of education and professional development. As an author on CoursesXpert, Rahul Kumar's articles cover a wide range of topics, from various courses, educational and career guidance.