The period after class 12 is one of the most intriguing phases of our life. It is the time of life where we have to make a decision and take command of our lives. We have to decide between going for which stream that will likely take our career to a different height or to different road map. There are so many options going throughout and with so many options we tend to get a bit confused in this race of life.
Many students go for the most comfortable of options around while many go for some other choices that may come through their family members or any counselor. It is a need of time that we look to courses that are more specific and offer better options in career going ahead. Rather than just going for the courses, we should look at the aspects of it so that it gives a good option to us.
One such good region of study further after class 12 is forensic field. This is a field that divides quite an opinion among people. Not many people take this course while those who go for it tend to grab the best in life. It is one such discreet course after class 12 for science subject based students that they can make good use of their career ahead.  We here look at the different aspects of forensic courses and fields that are quite magnanimous down here as part of our series. Let's head down.
What's Forensic Science and scope after it?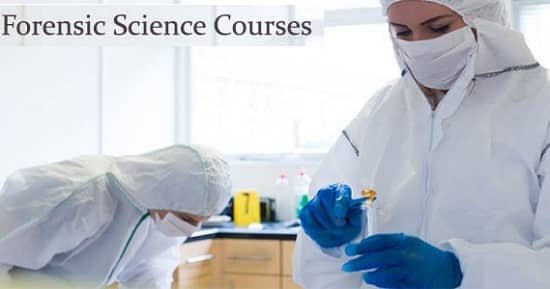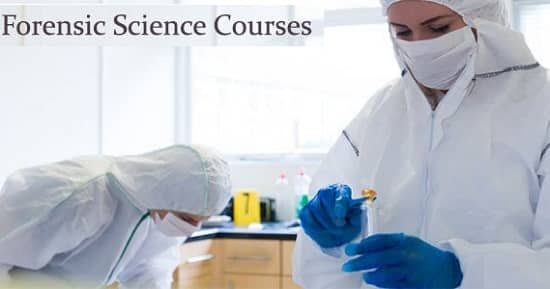 Forensic science is a field which in itself is a prospect that deals with the use of scientific knowledge and methods to look into criminal investigation and any other legal issues. It is an aspect of science genre where you encompass various fields of the meticulous science fraternity like biology, chemistry, geology, social science, engineering and many other aspects to look into this multidisciplinary subject.
This course and its knowledge is used wide around the globe and helps around in protecting the public health and even help in the reinforcement of the legal and criminal laws into action. It helps around in solving the disputes around the nation and society. Forensic itself is a word that is derived out of the latin word 'forensis' that means 'of or before the forum'.
If you look back forensic course and its use has been around since ages in the human civilization. It is a course which looks around at the collection, preservation, examination and more of the evidence that is collected at the time of investigation. This helps around in the investigation and the proper conclusion of the report and all.
Forensic science has plenty of scope going ahead in life. There you can make a career in the field of investigation and more and you can then also look for good records and career profile with very good earning also. There you also get to go into jobs like government sector and more. You can also open your own choice of forensic practice also.
What are the different Forensic courses that we should go for?
Forensic science is a very special field of study and it is something that does come with specialized courses and more. There are forensic based courses that a person can continue right after they finish the class 12 and there are also some courses where you can go right after you have completed the graduation part. And there is also a specialized doctoral course in this field which you can go for also.
We will look at all these courses and will let you know about it. Read along.
1. Bachelor of Science in Forensic Science
One of the very first courses that a person goes for when they want to go into the forensic field, this B.Sc in Forensic Science is one of the best ones to follow and start your journey with. This course is the one where you tend to learn the basics of forensics and its application in practical life scenario. This course allows you to garner much needed skills of forensic science. This course can be start after 12th class.
Let's discuss about the course in brief down below:
Course details
This is an undergraduate program and is of 3 years. This is one of the entry level courses into this field after which your journey into this field tends to start on. This course starts with the introductory knowledge of forensics and then lends to application of various different factors and usage in different crime scene and places. Forensic science has a vast field and this course tends to provide the students with the know how of these fields and their actual application procedure. This course is divided into 6 semesters as each year has 3 semesters each.
Eligibility
A person who is looking to make a career into forensics and get into this course needs to be from the science background. They need to become part of the science stream and have a eligible marks criteria 12th class. They also need to go for entrance exams and then qualify for it. After that they can go for personal interview round and then they learn the admission fate.
Scope
The need for forensic person is well known. Many government and private field requires forensics to solve major cases. They also need forensics people to check the crime scene and learn more about the possibilities of all these major outlay at the crime scene. They can also be hired by the detectives and more.
2. Master of Science in Forensic Science
A major continuity of the journey that was started with the Bachelor of Science in Forensic Science will continue along with this course. This is a progressive and specialization of the course that was with the under graduation program and allows you to learn about the more specialized genres of forensic science and will give you more knowledge and enlighten.
Here's the course and scope for this course
Course details
This is a two year course and a person can take this course once they have the respective bachelor degree qualification with them. This course they can go along to learn different scientific methods and much more things and techniques that help to solve the crime. It also helps to improve the analytical part of mind by which crime scene study and more can be done. It also teaches about how to collect the major evidences and use it for the better output of the case solving. Then it also teaches about digital forensics, data analysis in forensics, network forensics and much more.
Eligibility
A person needs to have completed the undergraduate program in the respective field if they want to go for the MSc in the Forensics Science. The person needs to then apply for the course and then they can go ahead with the admission once they qualify for the eligibility criteria and pass the assessment test.
Scope
This course will give upliftment to the career of people who are into this field. Anyone with the degree of MSc in Forensic Science will go on to hold a senior role in the fraternity and become one of the leaders of the forensic field and will be hired by government and private fields.
3. PG Diploma in Forensic Science
Up next we are looking at forensic course in terms of PG Diploma course. This one is a post graduate course and is of 2 years course. It shares many similarities with the MSc in Forensic Science in a way that many of the curriculum and other factors match up. But there is wide difference also in terms of the way that the course looks after. We will talk about it down below
Here's the course, scope and eligibility for this course
Course details
This is also as we said earlier, a post graduate program and is of 2 years duration. Many people are confused as to go for the MSc in Forensic Science or else go for the PG Diploma in Forensic Science role. As both hold major affinity and are of good prospect when it comes to further progress, both the courses are good choice. PG Diploma in Forensic Science is taken by students who want to specialize and go for some special discipline of Forensics. There are many specialization fields of forensics out of which biology, serology, chemistry, toxicology and others are major. Here in this course a person can learn to specialize in this sectors and learn more about them.
Eligibility
A person should complete the graduation program and only then can they go into this field. Without a graduation degree, a person cannot compete in this field of PG diploma admission. They need to go for the entrance exam in the institute that is offering the course and then they need to go for the interview round and after that they will be selected for admission.
Scope
A person who achieves this course and achieves the completion will go on to become a part of specialized genre who will gain entry into the high end jobs like government sectors, private sectors, detectives and much more.
4. PHD in Forensic Science
This is a high end specialized course which is part of the doctoral program. This one is like a epitome of the forensic science education and course and person who becomes this will be awarded with the titular frame of Dr. Many people who have completed the post graduate program and are into this scene tend to take upon this course.
We here profile the course down below for you. Read along.
Course details
This is a doctoral program and is of 3 years duration. A person needs to have completed the post graduate program and hold a working experience before venturing into this field. They will learn the art of mastering into the field of forensics with this doctoral program. Here they learn about the aspects of different fields and the ways to master and get absolute usage and knowledge of it. They also go through multiple department and sub divisions of forensics like botany, biology, chemistry, toxicology, data, network and much more. With this course they gain an upper hand in their life about the forensics field.
Eligibility
Any person who has completed the post graduate program in this field can only go onto have the role to play in the doctoral program. A person needs to have relevant post graduate program and they also need to have a working experience so that the working knowledge can be paired with the knowledge levels.
Scope
This course as we all know is the epitome of the forensics course and allows you to go onto the field of advanced skills and knowledge. With the major departments in government and other authority requiring top level forensics people, any person with this knowledge is a gem.
5. M.Phil in Forensics Science
When it comes to absolute mastery and top level education levels then nothing can match the doctoral level courses. As is the field of forensics science, the need for doctoral courses is also much vital and required. And there are two doctoral courses under this field as PH.D in Forensic Science which we talked about earlier and then the M.Phil in Forensic Science which we will look for here.
We here will talk about them down below
Course details
This is a doctoral based program and a person needs to have a 3 years of learning for this course to complete upon. This course is a mastery of application of scientific methodology and more into the field of investigation and case solving. Here a person learns the peak usage of multiple genesis of usage of forensics and how can they be obtained, analyzed and the results can be derived. This also allows for further aid in the progression of how forensics work and major mastery in the multiple sub branches of it.
Eligibility
Any person who has completed the post graduate program and are into the working genre can apply for this course. This course is offered by major universities and a person who wants to go for this one can go along and achieve the required learning by first enrolling into. It will require an eligibility test and an interview among few.
Scope
This course gives a person highest sense of practical and theoretical knowledge that can be there for learning and putting into use.
It will come useful for many as they can become forensics expert, forensic scientist, cyber forensics expert, investigative officer and much more.
These are the top level courses that a person can go for in their career if they want to look at forensic field. These courses help provide a person with the knowledge and application procedure of making the usage of forensics for multiple purpose like analyzing and helping out in crime solving.