Virology is a study in science that will deal with the virus. The virus can be related to anything like animals, the human body, plants, bacteria, fungi, natural environment, and agricultural environment. A person who successfully completes a course in Virology will be called a virologist. It is a very different course for those who wish to try something new. You should have completed your M.Sc. in Virology to become a virologist and obtain your license for it. The opportunities are also vast for those who complete the course and become a virologist. You will be placed in many different sectors and earn a pretty good income.
If you are someone who aspires to become a virologist in India, then you must be looking for some useful information on how to become one. This article has a lot of information that can be useful for you to know about how to become a virologist.
Who is a Virologist?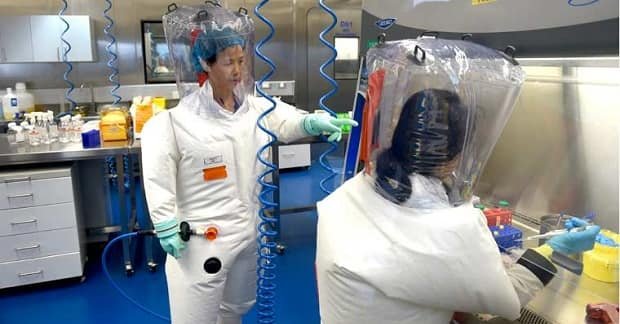 A virologist is a person who specializes in virology, the study of viruses. A virologist study about virus related to the agricultural environment, natural environment, fungi, bacteria, plants, human body, and animals as well. Virologists are doctors, or you can call them researchers who work on the virus and different kinds of viral infections. They will also work in many pharmaceutical companies to provide their services of testing and research. A virologist is a very talented and highly skilled doctor who can diagnose and treat different kinds of viral infections.
They treat viral infections like HIV, Hepatitis B, and other similar infections. You should complete your Masters's degree in Virology if you wish to become a virologist, and here is more information about it.
Eligibility Criteria:
Whether you wish to become a Virologist or you choose any kind of profession, there will be certain eligibility criteria. So, here are the eligibility criteria for becoming a Virologist in India:
You should have completed your 10+2 from a recognized university or college in India.
You should have scored at least 55 to 60 percent marks in your last examination.
The candidate should make sure that you choose science subjects in your 11th and 12th standards. Pick Biology, Physics, and Chemistry for your 11th and 12th standards.
You should have completed your B.Sc. degree from a science background like Microbiology, Virology, Life Science, Biochemistry, Biotechnology, Zoology, MBBS, Medical lab technology, and any degree in science background. You should have scored at least 55 percent marks in your bachelor's level exams.
Once you are done with your bachelor's degree, you will have to go for M. Sc in Virology. This is going to help you become a Virologist in India.
You can also opt for a Ph.D. course in Virology if you wish to get the best career opportunities.
You should get your license to practice as a virologist in India. Once you complete your research on Virology for at least three to six years, you will be able to obtain the license of Virology.
M.Sc. in Virology admission and Syllabus:
M.Sc in Virology, also called Master of Science in Virology, is a post-graduation course. It is a two-year course with four semesters. You will have to clear the entrance test if you wish to get admission to the M. Sc course. It depends on the college where you wish to get admission. The entrance exam or the process of admission is different for different colleges. The course fee is going to be between two lakhs to three lakhs for two years.
Syllabus: 
Here are the details about the M. Sc Virology course:
Semester 1
Basic Epidemiology & Biostatistics
Basic Immunology
Basic Virology
Entomological Methods
Propagation of Viruses
Tissue Culture & Cell Biology
Tissue Culture Techniques
Vector Biology
Virological Methods
Virus/Antigen Detection
Semester 2 
Advanced Immunology
Antiviral & Vaccines
Applied Entomology
Applied Epidemiology
Biochemical & Biophysical Methods
Bioinformatics
DNA Technology
Epidemiological Data Management & Analysis
Gene Regulation & Recombinant
Immunological Techniques
Medical Entomology 1
Serological Methods
Virus Replication
Virus-Cell Interaction
Semester 3
HIV/AIDS
Veterinary & Agricultural Viruses
Viral Encephalitis
Viral Enteric Diseases & Cancers
Viral Enteric Diseases
Viral Exanthematous Diseases
Viral Haemorrhagic Fevers
Viral Hepatitis
Viral Respiratory Diseases
Semester 4
Special Topics
Research Project
Job Opportunities:
Once you complete the course and get your license as a virologist, you will start receiving several job opportunities from both the private and public sectors as well. So, here are some of the major job opportunities that you will receive as a virologist:
Virologist: As a Virologist, you will have to diagnose, prevent and also treat some kinds of viral infections. You will be responsible for conducting any tests that are required to be done for the treatment process.
Laboratory Assistant: As a laboratory assistant, you will have to work in laboratories in colleges and schools to help the students learn. 
Research Associate: this job is correct for those who wish to continue their education and professional work as well. You will work in specialized tasks, tests, conduct advanced experiments and studies on different kinds of viruses and diseases that are caused by these viruses.
Assistant professor: Being an assistant professor in Virology, you will be able to work closely with the senior professors and learn something new every day. Along with that, you will also be able to assist the students in the university or colleges in completing their projects or research work. That gives you a deeper knowledge of the subjects.
Along with these four, there are many other job opportunities that you may receive when you complete the course.
Areas of Employment:
You will be able to receive job opportunities in different sectors, and some of the most common sectors from where you receive the job offers are:
Government Hospitals
Human Immunology Laboratory
Pharmaceutical Companies
Private Clinics
Reputed Universities and Colleges
Research Centers
Salary Structure:
When it comes to the salary of a Virologist in India, as there are several job opportunities available for them, they will also be able to earn quite well. The starting salary immediately after you complete your course and get into a job, you will be able to earn somewhere around Rs 2,00,000 to Rs 4,00,000 per annum. But remember that is just the starting salary and it is going to increase with experience and also your skillset. You should have good research skills if you wish to become a Virologist.
Some best colleges to become a Virologist in India:
Virology is a vast subject, and it needs a lot of hardwork to pass the exams and become a Virologist in India. There are several different courses available in India and also different colleges for becoming a Virologist. If you wish to get the education from one of the best colleges or universities in India, then you will have to make sure that you are picking the right colleges. Out of so many different colleges and universities in India, it may not be an easy task for you to find the best one. So, here are some of the best colleges for you:
All India Institute of Medical Sciences, Rishikesh
All India Institute of Medical Sciences, New Delhi
Amity University of Virology and Immunology, Noida
Annamalai University, Annamalai Nagar
Assam Down Town University, Guwahati
Bundelkhand University, Jhansi
Chhatrapati Shahu Ji Maharaj University, Kanpur
Dayananda Sagar University, Bangalore
GITAM University, Visakhapatnam
Indira Gandhi Institute of Medical Sciences, Patna
Jawaharlal Institute of Postgraduate Medical Education and Research, Puducherry
Kerala University of Health Sciences, Thrissur
King George's Medical University, Lucknow
Krishna Institute of Medical Sciences, Karad
Mahatma Phule Krishi Vidyapeeth, Rahuri
Manipal Academy of Higher Education, Manipal
NIMS University, Jaipur
Noida International University, Greater Noida
Savitribai Phule Pune University, Pune
Sher-I-Kashmir Institute of Medical Sciences, Srinagar
Shree Guru Gobind Singh Tricentenary University, Gurgaon
Sri Venkateswara Institute of Medical Sciences, Tirupati
Sri Venkateswara University, Tirupati
Swami Vivekanand University, Sagar
Uttar Pradesh University of Medical Sciences, Saifai
Vel's Institute of Science Technology and Advanced Studies, Chennai
So, this was our list of the best colleges that you can apply for. Apart from the colleges listed above, there are a few other colleges as well. You just need to make sure that you are choosing the right college.
This was some information about how to become a Virologist in India. All the information can be helpful for the students to make a choice about whether the course is suitable for them or not. Not all colleges provide you the right education, and so you need to be very careful while making your choice. You should spend a little extra time when you have decided to get into the course of a Virologist. It is not going to be an easy subject as it requires in-depth knowledge about the virus and how to conduct the tests. You should also be able to treat people who are suffering from some sort of viral infection. It can be the study of human body virus or animal virus as well. So, all the best for your career as a Virologist in India.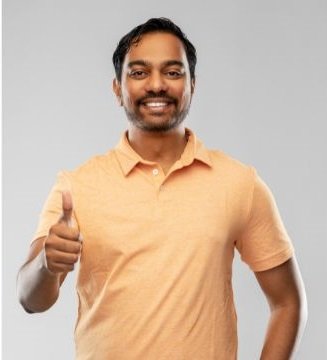 Rahul Kumar is a passionate educator, writer, and subject matter expert in the field of education and professional development. As an author on CoursesXpert, Rahul Kumar's articles cover a wide range of topics, from various courses, educational and career guidance.