Student life goes through different phases. The journey that starts through kindergarten days goes through different variations and comes out to the times of school, through 12th and then the journey of graduation thereafter. We here are stationed today to talk about that one special phase in life where just after the 12th stream students are often stuck as to how to move forward. We here take that into consideration and look for the possible answers going forth.
The period after 12th is often the time that defines how we move ahead in life. That is when we tend to need to take the right decision otherwise everything might turn out wrong for us in career and life. The time after appearing for those 12th exams is the perfect start to get a get-ahead time in life. One course that is pretty much making the rave reviews is the computer based courses.
We here seek the relation between computer courses and the 12th commerce stream and look to find the best career and scope for them along with probable job. Read along.
What is Commerce Stream?
Commerce stream is one of the popular streams running around and many students opt for the same. It is one of the high desired stream for students after their 10th class. Just like the science stream and the arts stream, this is a major stream that is taken by students after their exams.
Students going for commerce stream needs to learn the subjects like Accountancy, Economics, Business Maths and more. These remain the core subjects alongside the subjects like English and more. A student going for commerce is going to get precise knowledge in the field of management and application and will look to seek the financial aspect more often. See here: 200-301 CCNA Practice Test Dumps.
Commerce Stream and Computer Courses
Many people think that commerce field doesn't have much to do when it comes to computer courses but they are mightily wrong. Commerce stream students have the perfect opportunity to go for the computer courses and earn either the short term diploma or the long term professional degrees. The courses like Bachelor in Computer Application, Diploma in Web Designing and more all are part of the degrees that a student can acquire after the class 12 commerce stream. We here seek how the demand for the computer courses are rising and the probable courses that a student can go for.
List of Computer Courses after Class 12th Commerce Stream
| | | |
| --- | --- | --- |
| Course Name | Course Duration | Eligibility |
| Graphics Designing and Multimedia | 4 to 7 Months | 12th Pass |
| Digital Marketing | 3 to 6 Months | 12th Pass |
| Cyber Security and Ethical Hacking | 3 Years | 12th Pass |
| Programming Language | 1 year to 3 years | 12th Pass |
| Bachelor in Computer Applications | 3 Years | 12th Pass |
| Tally Course | 3 to 6 Months | 12th Pass |
Computer Courses after Class 12th Commerce Stream
Graphics Designing and Multimedia
Digital Marketing
Cyber Security and Ethical Hacking
Programming Language Course
Bachelor in Computer Applications (BCA)
Tally Course
1. Graphics Designing and Multimedia
This course in itself is a vast course that comes with two different streams like graphic designing on one side and multimedia on the other side. This course has been used along quite a lot and is one of the best career options one can choose for to become a graphic designer in India.
Here's the course details and scope for this course
Course details
This course allows you to get the know how of the graphics design and the other aspects like multimedia and animation. The need to edit the image, enhance it, and reach out for other image rendering requirements are a must in every office these days and the same can be said of this course. This course works great for those who are into creative mindset and are passionate about being into this. It allows you to learn about sketching, using the programs like Photoshop and more and also seek UI designing and more.
Scope
A student with this career interest is surely going to get the jobs. There are plenty of jobs on the line when it comes to become a graphics designing and multimedia and a student can surely be part of it. The need is not going t dwindle down any soon at all.
Salary details
Rs 119,000 – Rs 630,000
2. Digital Marketing
Digital marketing is taking top strides in the current times and is certainly something that is pretty vital to the official setup and making new grounds. Digital marketing aims at creating a platform from where the organization tends to reach out to the best of the market upscales through digital reach and casts eyes on the likes of being one of the most known.
Here's the course and scope for this course
Course details
This digital marketing course looks into the aspect of gearing through the SEO practices and looking for a growth in the online presence of the company. It also looks into the aspect of making the rank of the company improve and take new grounds in terms of market reach and consumer reach. A good online presence is the basis for the further growth of the organization and digital marketing is at the heart of it.
Scope
It is one of the most important of the ones and is surely set to get you the work into SEO field. It is certainly one of the most high demand works these days and that is one good way to go.
Salary details
Rs 180,000 – Rs 700,000
3. Cyber security and ethical hacking
Not many know of this one, but it is one of the most trendiest of the courses but often times seem to go under the radar. This course comes along as the perfect for those who love to lay down low and do good in life.
Here's the course, scope and salary for this course
Course details
This course as the name suggests looks into the aspect of cyber security and ethical hacking. The course is quite in high demand and is the need of time. With the advancement of the technology, the need for having a safe secure usage is must. And that is where the role of cyber security and ethical hacking comes into play. They look to eliminate the dangers posed by the internet and also look to provide good usage.
Scope
This course allows you to get the job of ethical hacker or a cyber security specialist which is pretty damn good post.
 Salary details
Rs 172,000 – Rs 1,900,000
4. Programming Language based course
Programming is quite in demand these days and its certain that the programming is the way to move ahead in time. It allows you to reach out and build up websites and also software. At the heart of every software and website, its about being the right way in terms of programming language and learning that is pretty essential to the liking.
Here's the course and scope for this course
Course details
Learning programming language allows for quite a development in the career. It helps in letting you to develop programs and software and also websites that you need for an organization. It also allows for the learning of concepts like OOP's, class and object, file handling, logical/looping and so much more. It is the basis for being a software developer and is rightly regarded as one of the best. You also get to take on the C, C++, Java, PHP and a lot more.
Scope
This course lets you take the space of software developer and also allows you to take variety of roles that come along the way. It is one of the hot shots of current times.
Salary details
Rs 181,000 – Rs 937,000
5. Bachelor in Computer Applications (BCA)
This time its not merely a short term diploma or a certificate course but a fully fledged course that runs with the undergraduate degree. This BCA course allows you to reach out and learn all the basics of computer applications, programming, web designing and more. This course is pursued by many students after completing their 12th in Commerce stream and is pretty major choice for many.
Here's the course, scope and salary for this course
Course details
This course is a full fledged 3 year course where you learn all about being computer applications and more. Here you also take on the programming aspects and also look into being the web designing field and more. It also allows you to learn the aspects of software development too.
Scope
This course is one of the major needs of current times and many people undergo this course. It allows for work opportunity at major companies as the need is always there. It also allows for the further progress in life.
Salary details
Rs 190,000 – Rs 900,000
6. Tally Course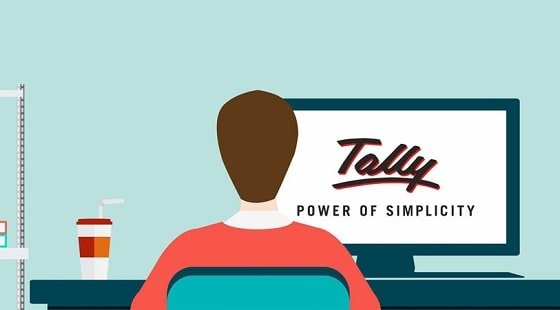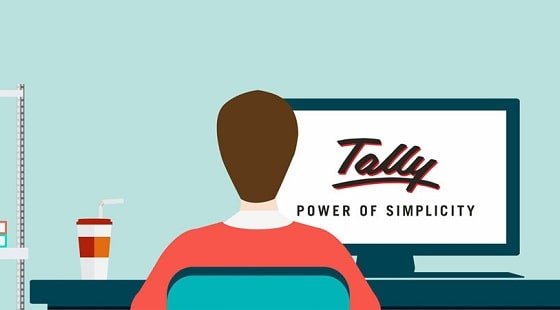 For many Tally course is something that they do not think much of. But this course is quite good and helps attain the job of accountancy field in the long run. Having a tally course knowledge is vital if you want to make good in life and this course can be taken right after the class 12th commerce.
Here's the course, scope and salary for this course
Course details
This course is a certificate course and comes with 3 to 6 month period time. One can take this course and see through the skills in just 3 to 6 months and gain proper knowledge about the accountancy skills.
Scope
This course allows you to gain the accountancy task and jobs. If you want to go to the accountancy jobs you can take this course. Every company needs accountant jobs so this is required.
Salary details
Rs 240,000 – Rs 750,000
Finally, Computer courses are making the new grounds in the modern times. These are the ways that new avenues are opening up and the current modern times allows for proper computer course based career down the line. It also helps around in integrating to the internet and the computer application which are the way to the future ahead.
There are various computer courses that an interested student can go for. There are different field where the need for data entry, for graphic designing, for multimedia and more like web designing these all need people and for these people computer courses will be the way ahead.
So these are the best computer courses that a student can go for once he completes his class 12 in commerce stream. We hope these courses allowed you to be more secure about your career ahead.
Frequently Asked Questions
What does commerce stream mean?
After class 10, students have to choose one stream from the three. These are science, arts, and commerce. Just like the arts and science stream, students choose the commerce stream. This stream has subjects like accountancy, economics, and business maths.
Is there any relation between commerce stream and computer science?
Yes, you have take computer as one of the subjects in commerce stream. The students of this stream have the perfect opportunity to go with computer science. They can opt for subjects like Bachelor of Computer Science and Diploma in web designing and similar other ones.
What are the best computer subjects that you can choose after completing commerce?
You have ample scopes after completing class 12 from the commerce stream. If you are interested in computers you can select subjects like cyber security ethical hacking, digital marketing, a programming language-based course, and other subjects.
What is the prospect of digital marketing?
It will be good to know about digital marketing courses. The course aims at creating a platform where the organization can work properly and earn good revenues. It is one of the most important subjects that can help you do well in the SEO field. The demand for this course is gradually increasing among the people.
Can anyone pursue the course of cyber security with a commerce background?
Yes, anyone with a commerce background can pursue this course. Through this course, you can earn good information about cybersecurity. It will help you to protect yourself from hackers. You can get a lucrative job after completing the course.
How much salary can a candidate get after completing the Bachelor of Computer Application course?
It is a beautiful course that can help to get a handsome salary. As a beginner or fresher, you may get INR 2, 00,000 per annum, which may increase to RS 10, 00,000 based upon your performance and experience. It also depends upon the company in which you are serving.
How to get enrolled in these courses?
Once you have complete 10+2, you have to search colleges that offer these courses. Some colleges admit students based on their performance in 12 classes, and some select students through various entrance examinations. You have to qualify for the test to get selected for any of these courses. It is okay if you choose the best one from the list. The chance to get a better job increases to a great extent.