Are you in search of the best courses for girls after completing the 12th commerce? Then this article will be helpful for you if you are enthusiastic about building your future.
You are a commerce major, but some of the courses on the below list will be beneficial to you if you are currently lost in the maze of information.
So if you have completed your Class XII in commerce & searching for some best recommendations, then keep reading. Check this list for best computer courses after 12th commerce.
1. Digital Marketing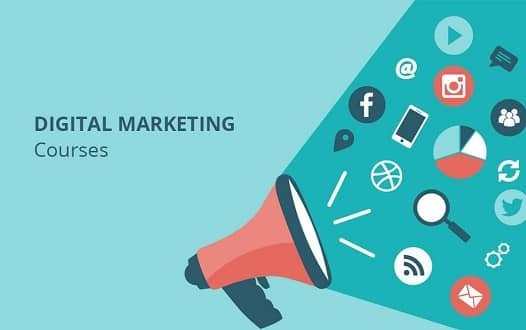 Marketing in the digital age is open to anyone, particularly those who have a keen interest in the field. You can, however, achieve significant success in this field even if you have no prior marketing experience. As the most effective method of marketing, every sort of business in India is investing big bucks in digital marketing to attract customers.
In this course, you will learn about all of the digital marketing modules, including but not limited to:
Content writing
Email Marketing
Search Engine Marketing
Social Media Marketing
Search Engine Optimization & lot more
The course fees for this certified program range from approximately 10,000 to 2 lakhs on average.
The following requirements must be met: you must have completed your 10+2 schooling in any subject from a recognized board.
Career Prospects:
Analytics Manager
Copywriter
FB Ads Manager
SEO Specialist
Digital Marketing Manager
Also Read: Banking Courses After 12th Commerce for a Bank Job
2. Bachelor In Economics
If economics was your best subject during your school years, you can proceed with confidence with this course. In this three-year undergraduate program, you will gain a thorough understanding of all of the central topics in economics, such as micro and macroeconomics, among others.
Furthermore, you will gain an understanding of the significance of economics in the development of the economy, the consumption of goods and services, the conservation of natural resources, and so on.
With the assistance of this subject, you will be able to develop all of the skills necessary to become a successful financial advisor.
Eligibility requirements
To be eligible, you must have passed the 12th class and any other equivalent qualification administered by a recognized board of education.
You must have received a minimum of 50 percent marks in your 12th board exams to be considered.
Career Prospects:
Budget Analyst
Economic Writer
Market Analyst
Banker
Economist
3. BBA course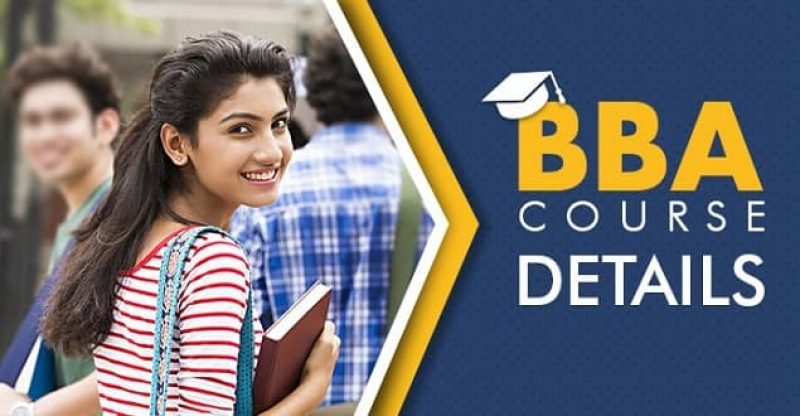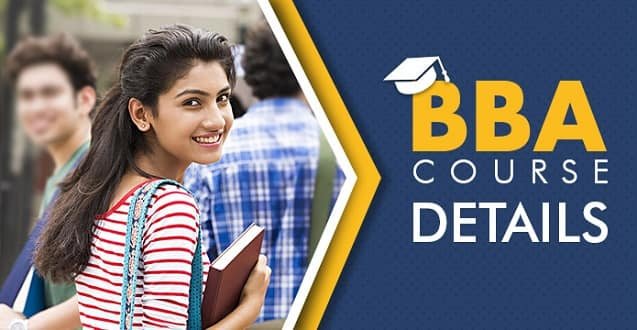 BBA is another prestigious post-secondary course for girls that have finished XII in the commerce stream and are looking to further their career. In this program, the emphasis is on teaching all of the essential skills, including effective communication, entrepreneurship skills, and decision-making skills, among other things.
BBA is a three-year undergraduate degree program in business administration with average course fees ranging from 50,000 to 2 lakhs rupees in India.
Additionally, if you are interested in learning more about the varied field of finance as well as management, this course is for you.
Eligibility
To be eligible, you must have cleared the 12th class or any equivalent grade administered by a recognized board of education.
You must be between the ages of 17 and 25 years old.
Career Prospects:
Business Development Executive
HR Generalist
Senior Business Analyst
Marketing Executive
Financial Analyst
Also Read: Courses After 12th Commerce With Or Without Math
4. Chartered Accountancy (CA)
According to some estimates, chartered accountancy is one of the highest-paying professions in the country. The only drawback is that the procedure of becoming a CA is extremely difficult and complicated, owing to the high level of competition and difficulty of the entrance exams.
Taxation and accounting are topics that you will learn about during your five-year journey through the university system. Achieving success in the CPT, IPCC, & Final Course (FC) are 3 main exams that you must pass to reach your objectives.
Eligibility:
The minimum requirement is that you have completed your XII with at least a 50 percent aggregate score from a recognized university.
Having passed the CPT is the main requirement
Career Prospects:
Cost Accountants
Chief Finance Officer
Accounts Clerk
Business Services Accountant
Chartered Accountant
5. Company Secretary (CS)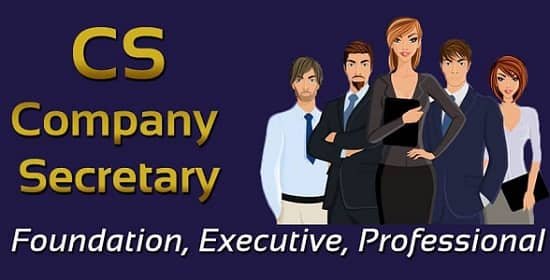 It is now time to discuss the most famous career options among commerce students. The following are a few examples.
The Institute of Company Secretaries of India (ICSI) offers a three-year course equivalent to a bachelor's degree in company secretaryship. You will learn "how to tackle the legal functions of any organization" in this course, which is split into 3 levels and is divided into 3 parts.
The typical responsibilities of a company secretary include maintaining records, providing advice, filing tax returns, and evaluating the lawful aspects of the organization. Briefly stated, if you'd like to function in a senior position for a public or private sector organization, you should consider investing in this course.
Eligibility
You must have received a passing grade in the 12th class in any subject from a nationally recognized board.
You must complete an ICSI Foundation course of high quality.
Career Prospects:
Corporate Policymaker
Corporate Planner
Principal Secretary
Legal Advisor
6. LLB or Bachelor Of Law 
Do you want to be a lawyer and reach the pinnacles of success in the workplace? If it's a yes, then you must go for Bachelor of Laws, also known as the LLB. It can be the ideal course for you.
Now, there are 2 types of LLB courses offered, one of which can be completed after graduating from college (Regular LLB course) and the other of which can be completed immediately after completing your grade 12 (Integrated LLB course).
As a 12th grader, you can enroll in the Integrated LLB program, which will last for five years and will be completed in two years.
Students enrolled in LLB programs learn to develop important skills such as problem-solving, communication, and judgment, among other things.
In short, one can learn anything and everything that will assist one in becoming a successful lawyer.
Eligibility:
For the Regular LLB (3-year program), one must have a bachelor's degree from an accredited institution.
To be eligible for the Integrated LLB (5-year program), you must have completed XII from a reputed educational board.
Career Prospects:
Advocate
Lecturer
Solicitor
Legal Advisor
Lawyer
Also Read: Courses After Graduation in Commerce Stream In India (Job Oriented)
7. BAF course
The BAF course is designed for young women who wish to gain an in-depth understanding of financial and accounting subjects. It is offered in English.
You will gain knowledge in the areas of finance, internal audit, risk assessment, cost reporting, taxation, managerial economics, and other related fields during your three-year undergraduate experience.
You must do well in your 10+2 exams since admission to the BAF course is based on merit only.
What's the bottom line?
In general, if you take the BAF course seriously, it has the potential to assist you in establishing a stable professional career.
Eligibility
You must have completed your 10+2 educational level in commerce from a recognized board, with commerce subjects such as Accounts, Economics, and Mathematics.
Career Prospects:
Certified Public Accountant
Financial Advisor
Financial Controller
Chief Financial Officer
Finance Manager
8. CMA or Cost Management Accounting 
The cost and management accountant is concerned with improving cost efficiency, conducting internal and management audits, and managing resources and performance, among other responsibilities.
In India, it is recognized as a professional designation by the ICAI
This undergraduate program is divided into three levels: Foundation, Intermediate, and Final. CMA Foundation is the first level, followed by Intermediate, and Final is the third level. According to statistics, students enrolled in CMA courses typically take between 3 and 4 years for completing the course in their home country.
So, what else do you need? Get started today! Look into this course in greater depth right now.
Eligibility:
You must have completed your secondary education at the 10+2 level from a reputed educational board.
You must have reached the age of majority (17 years).
Career Prospects:
Chief Investment Officer
Financial Analyst
Financial Controller
Corporate Controller
Chief Financial Officer
9. CFP or Certified Financial Planner 
Financial planning seems to be something that every middle- to upper-class individual must do at some point in his or her life to have a secure future.
Although it can be difficult for anyone who does not have a thorough understanding of financial planning to put together a proper plan, it is possible.
In simple, if you'd like to help those in need while also indirectly advancing your career, you should consider enrolling in this course.
An undergraduate curriculum that can be completed in 2 to 3 years, the CFP program provides in-depth knowledge of financial planning topics such as financial investments, risk analysis, and insurance planning, and advanced financial planning, among other things.
Eligibility:
You must have completed your secondary education at the 10+2 level from a reputed school board.
You must have passed all 5 exams covering all 6 CFP components of the program administered by the Federal Personnel Standards Board (FPSB).
Career Prospects:
Management Trainee
Mutual Fund Admins
Finance Assistant
Financial Analyst
Conclusion
Choose the best course after Class XII wisely, as based on this choice your career will be at its best.