There is an ever-increasing demand for the legal profession, which is certainly one of the well-respected professional fields in India. If you wish to be in the legal field, the first stepping stone is getting admission to a law college. Most of the law schools in India offer an integrated BA LLB program. This undergraduate program is for students who wish to work in the legal domain. During the course, you will be taught about the various acts in the constitution and the presentation of the case. The law schools host moot court sessions, which help you apply the knowledge in a practical approach.
If you are looking for a law school in India, you might already know that there are over 1200 law colleges, of which 70% are private colleges. You must choose the best college for yourself to excel in your career. To get into law school, you must take entrance exams like CLAT, LSAT, MHCET or AILET. There are many such exams, but CLAT is the universally accepted exam. You can shortlist the colleges you want to be in and look at their cut-offs. This will also help you prepare well and plan your future at the same time.
List of Top Law Schools in India
In this section, we have listed the top 10 colleges considered the best in India. We looked into parameters like the college's reputation, placement services, faculty, infrastructure, fees, environment and exposure offered by the college to compile the list. You can go ahead and check out the details now.
1. National Law School of India University, Bangalore
National Law School of India University is popularly known as National Law School, Bangalore, and it is the best law school in India. This college was established in 1986, and since then, it has been a pioneer in the legal education system of India. The students from National Law School have been working at prestigious designations. National Law School was also the first college in India to introduce a five-year integrated degree program. This program is BA + LLB, India's only popular legal course. The college also offers courses like LLM, MBL, M.Phil and PhD.
2. National Law University, Delhi
The next option on the list is the National Law University, Delhi. This college was incepted in 2008, and the main purpose behind having this college was to promote the ethical value and foster the law set by the constitution of India. Over the years, the college has gained a lot of popularity; today, it is a top-ranking college per multiple listings. National Law University is approved by UGC, and admission here is based on the AILET examination. The placement record of National Law University is quite impressive, and you can check out this option for your law education.
3. NALSAR University of Law- Hyderabad
If you are based in Telangana and are looking for a law school in the same region, then we have good news for you. NALSAR University of Law is known to be one of the best colleges in the country. The college was incepted in 1998 with the help of the Andhra Pradesh State Legislature Act. Today, it is a publicly funded autonomous institute that offers multiple courses in law. You can opt for undergraduate, postgraduate and doctorate programs at NALSAR University of Law. These courses include LLM, PGD, BA LLB, MS and M.Phill.
4. Symbiosis Law School- Pune
At number 4, we have Symbiosis Law School located in Pune, and this college is very popular in India. Symbiosis Law School is a part of Symbiosis University, a deemed University. Symbiosis International University offers more than 200 courses, and law is one of them. Talking about the law courses, Symbiosis Law School offers LLM & BA + LLB courses for the student. The only thing you must be aware of before getting admission to Symbiosis Law School is the steep fee structure. The courses here cost approximately Rs 3.5 Lakh per annum.
5. Faculty of Law, University of Delhi, Delhi
Delhi University has always been a top choice for the student, and fortunately, the Faculty of Law at Delhi University offers law courses. The Faculty of Law was incepted in 1924, and it offers LLB through an entrance exam. Any graduate can apply for a law course in the Faculty of Law. One of the biggest advantages of studying at the Faculty of Law is the fee. The fee of the college is as low as Rs 7500 per annum. With this, many people prefer the Faculty of Law over any other college. You can certainly give a try to the Faculty of Law.
6. The West Bengal National University of Juridical Sciences
The West Bengal National University of Juridical Sciences is number 6, a part of the National Law School. This college was incepted in 1999, and it is located in Kolkata. At the time of inception, it was one of the very few institutes that offered five-year programs to students. In addition, admission to this college is based on the Common law Admission Test. The college campus hosts a big hostel with a mess and canteen facility. This college offers multiple specialisations, and you can choose the program based on the specialisation.
7. Bharati Vidyapeeth Law College
Bharati Vidyapeeth has a dedicated law college known as New Law College. This was founded in 1978, and it is a premium institute for studying law in India. It is a private college which falls under the deemed university. The admissions to New Law College are through the BVP CET results, and this exam is conducted annually by the University. The college has a state-of-the-art campus with a cyber cell, library, reading room, moot courtroom, placement cell, human rights cell, legal aid cell, sports room, women empowerment cell and much more.
8. Amity Law School
Another popular name in law schools in India is the Amity Law School. Amity Law School was established in 1999, and the main campus is in Noida, Uttar Pradesh. If you are looking for a law course at Amity Law School, we recommend opting for the Noida campus. You can also choose other campuses, but you get to experience the best infrastructure & faculty at Amity Law School. The placement track record of the college is outstanding, and it offers a great amount of exposure to the students. It is certainly a must-consider college, especially if you are looking for private colleges.
9. Christ College of Law
Christ College of Law comes under Christ University. It is deemed to be a university in Bangalore, and it was founded in 1969 as Christ College. Christ College of Law offers an undergraduate program as well as a postgraduate program for students willing to study law. The most popular program at this college is the BA LLB integrated program which has a total duration of five years. In addition, you can also opt for one year Master of Law Program at the university. It is one of the most popular institutes in Bangalore, and it has been driving quality education ever since its inception.
10. Indian Institute of Technology- Kharagpur
This is a surprising entry on the list. Most of us know IITs for their technical knowledge, and it comes as a surprise when we tell someone that IIT also has one of the best law schools. We are talking about the Rajiv Gandhi School of Intellectual Property law at IIT Kharagpur. This college was set up in the year 2006, and it offers a three-year residency program in Law. The institute only offers a Bachelor of Law in Intellectual Property, and the course fee is Rs 1.5 Lakh per annum. This college also has a dedicated placement team.
Conclusion
While choosing the law school for yourself, please make sure that you consider all the factors like the fee structure, location, reputation and hostel services. If you wish to practice alone, the placement services can be ignored; however, if you wish to work in corporate, please ensure that you are looking at the average package, placement percentage and the companies that visit the campus. All the colleges listed above offer undergraduate and postgraduate programs. You can also visit their official website to learn more about their law programs. Moreover, once you are admitted to the college, start researching the field you want to be in. This way, you will have the future path clear. If you have any questions, please drop a comment, and we will respond at the earliest.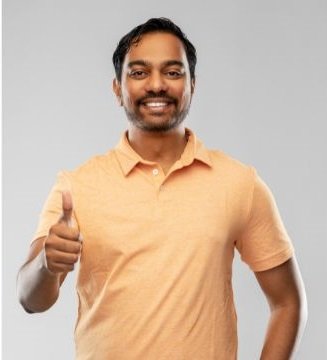 Rahul Kumar is a passionate educator, writer, and subject matter expert in the field of education and professional development. As an author on CoursesXpert, Rahul Kumar's articles cover a wide range of topics, from various courses, educational and career guidance.