Education is a fundamental right in India, and the right school is needed to crack various levels of education, including pre-primary education, primary education, secondary, 10th, and 12th. Among the thousands of schools in India, a chain of schools named DPS came into the limelight over the years.
Established and run by Delhi Public School Society, it is one of the largest chains of schools at both national and international levels, with 210 schools across the world. It was founded in the year 1941 as New Delhi Church High School. Later, it was recalled as Naveen Bharat High School and eventually renamed Delhi Public School Society in the year 1972.
This school chain employs well-versed teachers so that each student gets quality education. In addition, they offer state-of-the-art facilities on every school campus. Apart from education, the institute under this chain encourages students to participate in curricular and co-curricular activities.
For these reasons, DPS has become the most trusted, reliable, and quality education center, as top-class education is given priority. Here we have listed the best Delhi public schools (DPS) in India.
List of Top Delhi Public Schools in Indiaa
1. Delhi Public School, Dhaligaon (Assam)
Address: IOCL BGR Township Dhaligaon, Dist- Chirang, BTAD, Assam. Pin-783385
Established in the year 1997, DPS Dhaligaon is one of the finest schools in the North-East zone. The school is affiliated with the CBSE, the biggest education board in India. Additionally, it is authorized by the Education Department under the Government of NCT Delhi as well as the Ministry of HRD under the Government of India. The motto is to impart education to students from LKG to 10th standard. Best of all, it is dedicated to communicating with children to make their learning process a pleasant adventure.
Infrastructure:
Reading room
Library
Laboratories (Chemistry, Bio, Math)
Sports field, etc.
2. Delhi Public School Amaravati
Address: LAM Village, Amaravati Road Guntur – 522032, Andhra Pradesh
The Amravati branch of DPS is a foundation institute that aims at making students leaders in education. CBSE syllabus is being followed by the branch. It is promoted by the Chukkapalli Shankar Rao Education Society. DPS Amravati is a pioneer in preparing its students to meet the challenges of real life through premium quality education and extra-curricular activities.
The school offers admission to students from LKG to class 8th. It is one of the DPS branches having laboratories, modern classrooms, a library, and many other facilities. Best of all, it keeps its classroom capacity small enough to make it easy for each student to see, hear, and observe.
Infrastructure:
Dance Room
Labs
Campus
Art & Craft
Cafeteria, etc.
3. Delhi Public School, ARA (Bhojpur)
Address: Udwant Nagar, Ara, Bhojpur-802206, Bihar
DPS's Ara, Bihar branch is a great initiative that Delhi Public School Society took so that student education at a remote location. It aims to fill the notable gap in education and infrastructure for students living in a rural area like Ara. ARA campus is the 4th campus of Delhi Public School in Bihar after Bhagalpur, Patna, and Gaya. Students from Nursery to Class 8th are eligible for admission to the DPS ARA branch.
Infrastructure:
Classroom Learning
Studios
Laboratories
Design and Technology Workshop
Language Lab
Auditorium
Drawing Room
Robotics Room
Library and Media Centre
Activity Room
Sports Facilities, etc.
4. DPS, Chandigarh
Address: PPPM+G99, Sector 40C Rd, Sector 40C, Sector 40B, Chandigarh, 160036
DPS Chandigarh was founded in the year 2003 to contribute to the holistic growth of each student. The school imparts quality education with state-of-the-art infrastructure, spacious classrooms, a striking sports complex, and advanced buildings. With a student strength of 3500, DPS Chandigarh has become a well-known school.
Like other branches of DPS, this branch follows the CBSE prospectus. The curriculum has been designed with an aim to strike a balance between the importance placed on academics. Apart from academic classes, the school arranges music, sports, drama, computer, and dance classes. Nursery to Class XI admission is open.
Infrastructure:
Library
Auditorium
Computer Lab
Amphitheatre
Science and Mathematics Lab
Sports Complex
Other Facilities
5. DPS Atal Nagar, Nava Raipur
Address: Sector 15, Atal Nagar-Nava Raipur, Chhattisgarh 492101
DPS's Nava Raipur branch offers modern, top-notch quality education to students. Innovative practices and new programs, along with activities, are a crucial part of the prospectus; thereby, they are maintaining and setting higher standards of performance for students. The motto of the branch is to groom, nurture, and develop the mind and personality of each student. Founded in 1949, the school has been aiming to offer education to the young generation of India.
Infrastructure:
Labs
State-of-the-art facilities
Greenery Campus
Sports ground
Hall
Art& Craft
Performance and Indoor Games, etc.
6. Delhi Public School, Ahmadabad
Address: Bopal, near Bopal, Railway Crossing, Bopal, Ahmedabad, Gujarat 380058
Established in the year 1995 in Bopal, Ahmedabad, the branch is affiliated with CBSE like other DPS chains. As a part of Kalorex, the school has served students with quality education. Bopal branch is the most prestigious school in the city and has been ranked amongst the best 20 co-education schools in the country.
At the Education World India School Ranking in 2022-2023, it positioned 2nd as the leading school in Gujarat and Ahmadabad. Additionally, the school got an award for Quality Leadership and Teaching Learning Efficiency at India's pioneer Jury School Award in the year 2022.
Infrastructure:
Modern Classrooms
Labs
Library
IT facilities (Computer Lab)
Infirmary
7. Delhi Public School BAHADURGARH, Haryana
Address: 7 KM Stone, Jhajjar – Bahadurgarh Rd, Bahadurgarh, Haryana 124507
Delhi Public School, Bahadurgarh Haryana, came into existence in 2007 with the aim of offering quality education. Located on the outskirts of Bahadurgarh, it is best suited for offering a natural and free environment to kids. The building is beautiful and clean as surrounded by lush green lawns.
This day-cum boarding cum co-educational school has all upgraded facilities, such as Computer Labs, an AC building, Library, Language, Canteen, Hostel for boys, facilities for various sports, etc. Under the banner of DPS society, the Haryana branch educates every student in a better way.
Infrastructure:
Transport
Hotel
Clinic
Smart Classrooms
Laboratories
Hostel
8. DPS JHAKRI, Himachal Pradesh
Address: Dhar, Jhakri, Himachal Pradesh 172201.
DPS HP Branch provides the right guidance to help the child grow into multifaceted personalities equipped to make excellent choices in life. The school is constantly working to deepen its students in both co-curricular activities and academics.
Management of DPS ensures quality objectives, including those necessary to meet requirements. These objectives are measurable and consistent with the quality policy. Providing quality and accurate education is the main objective of DPS HP.
9. Delhi Public School ANANTNAG, Jammu & Kashmir
Address: Bijbehara, Jammu and Kashmir · 099066 09999
Established in the year 2006, this branch of DPS comes with a strong commitment. The school aims at achieving measurable, specific, quantifiable, and observable results among all the students and aspirants. While the vision is to provide value-based education to young minds and offer a dynamic learning environment.
The school is for every student who strives for excellence through active learning and learning. In addition, it has a committed core faculty drawn from accomplished backgrounds with rich experience. It is one of the leading CBSE schools; thus, it comes with a simple admission process. For admissions and other queries, go to its official website.
Infrastructure:
Home Science Lab
Classrooms
Math, Chemistry, Physics, and Bio Labs
Composite Science Lab
Canteen
Sports, etc.
10. Delhi Public School BOKARO, Jharkhand
Address: Sector 4, Bokaro Steel City, Bokaro, JHARKHAND
Also known as Delhi Public School's branch in Bokaro Steel city was founded in the year 1987. This is one of the leading co-education English medium schools accredited by the Central Board of Secondary Education. Operated by the DPS Society, it has two campuses in the state. These campuses are called Junior Wing and Senior Wing. While the Junior Wing is for Pre-Nursery to Class 5th students (location: Sector V), the senior wing is for Class 6th-12th students (location: in the heart of the city).
Infrastructure:
Library
Computer Centre
Auditorium
Sick rooms
Transport, etc.
Bottom Line
In a nutshell, if you are thinking about the admission of your child to Delhi Public School, remember to make sure whether the branch is available near you or at your location. Check the leading branches of DPS mentioned above.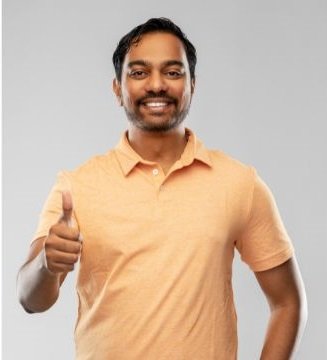 Rahul Kumar is a passionate educator, writer, and subject matter expert in the field of education and professional development. As an author on CoursesXpert, Rahul Kumar's articles cover a wide range of topics, from various courses, educational and career guidance.