Giving the best education to their kids is one of the major priorities of parents. Education not only helps people understand things but also make them good person for society. With the demand for world-class education, the concept of International concepts has been introduced in India. These schools are known to be offering premium quality education and excellent facilities.
When looking for the best international schools in India, you have a plethora of options to choose from. Finding the right school is a bit difficult for all the parents. To make your selection easier, we have listed the top best international schools in India with their specialization, official website, and address details. Let's get started!
List of Top International Schools in India
1. The Banyan Tree IB World School, Delhi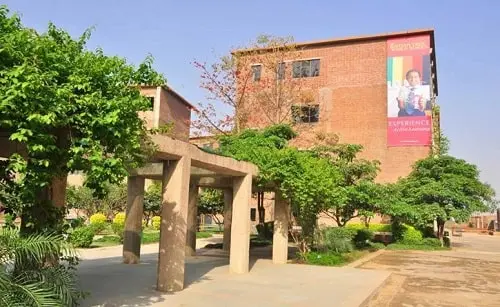 Address: 3, Lodhi Rd, Institutional Area, Lodhi Estate, New Delhi, and Delhi 110003
Website: https://banyantree.in/
Prior Known as Ram Krishan Kulwant Rai School, Banyan Tree IB World School was founded in the year 1986. It is affiliated with CBSE and based in New Delhi, India. Since its inception, it has been leading an excellent education and is known among the sought-after international schools in India. Apart from Delhi, the renowned co-ed school has various branches in other states like Jaipur, Jagdishpur, Lucknow, Bhopal, and Chandigarh.
With a tagline, "In pursuit of excellence," the institute is providing the best possible facilities along with quality education. The major objective of the school is to encourage the students to adopt positive lifestyle changes since the informational and educational sector has been modernized.
Infrastructure & Facilities:
Ground for tennis, cricket, etc.
World-class education system
Library, etc.
2. Manav Rachna International School, Delhi
Address: Different locations in Delhi.
Website: https://mris.edu.in/about/about-us/
Coming under the Manav Rachna Educational Institutions, established in the year 1997, MRIS has introduced the best educational centers in the country. Since its establishment, it has generated a reputation for excellence in research and professional education.
In Delhi, the school has six branches and the new one being MRIS in Noida. It has been constantly awarded among the leading schools in Delhi. The main purpose of MRIS is to grow a child pleasantly by considering their emotional, cognitive, physical, social, aesthetic, and spiritual development and needs.
The school has owned a comprehensive technology offering teaching solutions with a premium quality resource to assist teachers with a wide range of clips, animations, and pictures.
Infrastructure & Facilities:
Tennis Law
Auditorium
Library
Digital Education Boards
Transport facilities
Playgrounds, etc.
3. Ecole Globale International Girls' School, Dehradun
Address: Sahaspur Road, Horawala, Uttarakhand 248197
Website: https://www.ecoleglobale.com/
Ecole Globale is considered one of Dehradun's thriving and sought-after girl's boarding schools. It is situated in the splendor valley of Dehradun with a world-class campus, creating a great learning environment for the girls. Moreover, it has equipped with modern technologies and amenities. The students here are prepared to learn the art of professionalism from diverse backgrounds and cultures.
The reason for its popularity is the accurate brochure suitable for the new century learners and the support of the students. In the safe environment of the school, students here learn to use innovation to understand the outside world. It is the best-suited school for students from Class Nursery to XII.
Infrastructure & facilities:
Auditorium
Library
Swimming Pool
Squash
Shooting, etc.
4. Dhirubhai Ambani International School, Mumbai
Address: g block, 46, Trident Road, G Block BKC, Bandra Kurla Complex, Bandra East, Mumbai, Maharashtra 400098
Website: https://www.dais.edu.in/
Dhirubhai Ambani was established in the year 2003 to provide high-quality educational opportunities to students. Mumbai-based co-education international day school is affiliated with the Cambridge Assessment International Education and Council for the Indian School Certificate Examinations.
This K-12 institute prepares aspirants for the IGCSE and ICSE examinations. DAIS also provides IB Diploma courses. In the year 2021, the school was authorized as a Microsoft Institute, which means they are globally known for its innovation and vision in learning, teaching, and preparing students for future endeavors. With 1,094 students, strength highlights different cultures and diversity; the college has become one the leading international schools in India.
Infrastructure & facilities:
Multipurpose auditorium
Classrooms
Leading center
Labs
Art room
Yoga room, etc.
 5. Pillai Global Academy, Mumbai
Address: Plot No. 1, RSC 48, Gorai-II, Mhada Layout, Borivali West Near Gorai Bus Depot, Mumbai, Maharashtra 400092
Website: https://www.dpga.ac.in/
Founded by the Mahatma Education Society, Dr. Pillai Global Academy is a non-profit organization engaged in providing educational experiences with the best outcomes. It is founded by Dr. KM Vasudevan Pillai, who is a founder of 48+ organizations, such as universities, schools, universities for architectural style, professor training centers, media, telecommunications, and management studies.
DPGA is one of the sought-after international schools that have been serving the education needs of hundreds of aspirants from Nursery to XII. The school follows Cambridge International Examinations and International Baccalaureate.
Infrastructure & facilities:
Play area
Library
Classroom facilities
Visual and Performing facilities
Boarding, transport, lab facilities, etc.
6. Victorious Kids Educares, Pune
Address: No. 53, Hissa 2/1A Survey, 54 & 58, Fountain Road, Kharadi, Pune, Maharashtra 411014
Website: https://www.victoriouskidsseducares.org/
Established in the year 1997, VKE is one of the top-notch international schools in the country. The main objective of the school is to produce knowledgeable, intelligent, and better citizens of India. Over 24 years, the schools have provided the best education at an affordable price to students belong from middle classes families.
Education provided at VKE promotes students across the world to become compassionate, active, and lifelong learners who understand other people, their choices, and their differences.
Infrastructure & facilities:
AC rooms
Wi-Fi facility
Library
Swimming Pool
Computer lab, etc.
7. Rustomjee Cambridge International School, Mumbai
Address: Jaywant Sawant Marg, Leo Peter Wadi, Dahisar West, Mumbai, Maharashtra 400068
Website: https://rcis.rustomjee.com/
One of the top-notch international schools in India, Rustomjee Cambridge International School offers excellent teaching methods so that every student becomes a better human being. The best thing about the school is that it has world-class facilities and precisely designed infrastructure.
Coursed offered by RCI include the International General Certificate of Secondary Examinations and the Cambridge Assessment International Education. Founded in the year 2006 as a co-ed institution, the school has earned a worldwide reputation due to its prospectus and facilities.
Infrastructure & facilities:
Sports room
Swimming pool
Lab
Classrooms
Cricket Ground, etc.
8. The British School, Delhi
Address: Dr. Jose P Rizal Marg, Chanakyapuri, New Delhi, 110021, India
One of the oldest international schools, founded in the year 1963, it is a multicultural, independent, co-ed, English-medium international school. It follows the National Prospectus of English and is a leading non-profit school imparting international-level education to schools. The school has a safe, peaceful, and multicultural environment. More than 1,200 students from 66 nationalities are getting an education here.
The British School received the Top British International School Award in the year 2018 from the British International Schools Awards. Furthermore, it was recognized as one of Fortune India's Top Schools of the Future to shape success.
Infrastructure & facilities:
Well-established classrooms
Spacious classrooms, etc.
9. Pathways School, Noida
Address: near Lotus Boulevard, Sector 100, Noida, Uttar Pradesh 201303
Website: https://www.pathways.in/noida
Pathways School is a pre-primary and a mix of international K-12 schools. The school has gained popularity due to its outstanding and easy-to-understand prospectus. In the year 2003, Pathways was awarded the first school in North India that had offered a boarding school with an IB prospectus. The prospectus comprises the Middle Years, Primary Years, and Diploma courses of the International Baccalaureate Organization.  Located in Delhi, it consistently leads the education industry.
Infrastructure & facilities:
Playground
Laboratories
Studios
Library and Media Centre
Design and Technology workshop, etc.
10. Ecole Mondiale World School, Mumbai
Address: Gulmohar, Cross Rd Number 9, JVPD Scheme, Juhu, Mumbai, Maharashtra 400049
Website: https://www.ecolemondiale.org/
Established in the year 2004, Ecole Mondiale World School is situated in Juhu, Mumbai, India. The school offers an early-year program, play school, middle-year programs, prior-year programs, IGCSE education, and a diploma course in English Medium. It has been known to offer the (IGCSE) International General Certificate for Secondary Education from the University of Cambridge International Examinations. Children here learn to use technology and innovation to know the outside world intensively with the help of the safe environment of a school.
Infrastructure & facilities:
Final Words
In International schools, a great learning environment is presented to the students, resulting in them being focused, curious, and adventurous about new things. The education imparted here is acknowledged worldwide and prepares the students for success in various competitive, international examinations. Being one of the leading study destinations, you will not need to leave your children to study abroad.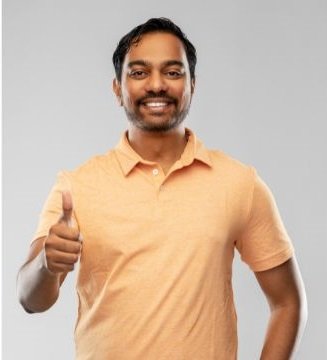 Rahul Kumar is a passionate educator, writer, and subject matter expert in the field of education and professional development. As an author on CoursesXpert, Rahul Kumar's articles cover a wide range of topics, from various courses, educational and career guidance.