What do you mean by Art, and what is the first thing that comes to your mind when you hear about this word? However, the term is broader and extends around a variety of skills such as sketching, digital Art, textile design, painting, applied arts, printmaking, photography, calligraphy, cartooning, drama and theatre, music, and other skills. Simply put, Art means creativity and ideas with which one can explore their talents in specialization through courses at the school education and college level.
Over the period, more and more students are looking to establish a career by bringing their skills with a degree in arts. Often those who are from the arts stream adopt the creative field. Due to open globalization and the demand for fine arts has increased significantly across the globe.
The good news is one can pursue fine arts through a degree course, doctorate, diploma, or certificate. If you are also from the same field and looking for the best Art School/College in India 2023, check the list below:
List of Top Art Schools in India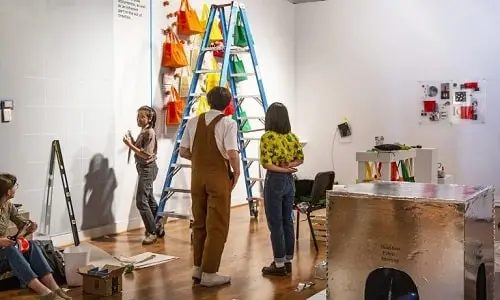 1. EdNet School of Art & Design, Delhi
Address: 2nd Floor, 261, Okhla Phase III, Okhla Industrial Estate, New Delhi, Delhi 110020
EdNet is a player in the field of Fine Arts. The institute was inaugurated in the year 2004 in your own capital city, New Delhi, India. The vision of the institute is to become a central spot for aspiring students to indulge in international platforms. EdNet helps students to increase their creative potential while offering expert guidance on building a strong career. With a highly intensive and well-designed program, the student can able to enhance their strength in a better way.
Courses offered at the institute:
Arts & design course
Portfolio building course
Fine Art
Graphic design
2. Faculty of Fine Arts (Jamia Millia Islamia University)
Established in 1951 as the Art Institute by Abul Kalam, the Faculty of Fine Arts aims to provide training in craft and Art via methods of Art Education and modern concepts. After its inauguration, it was known to be the best place to train and study arts and crafts that would help in attaining a deep understanding of Art. Education here is imparted using modern methods and techniques.
As of now, the faculty of fine arts has a creative, vibrant, and intellectual culture that adopts research, cutting-edge practice, and scholarships. In the learning environment, more than 450 students are enrolled every year. Teachers are committed to introducing new concepts and methods along with a blend of historically acceptable art practices and traditional media.
Courses offered at Institute:
Applied Art
Art Education
Sculpture painting
Art History
Graphic Art, etc.
3. Bengal Fine Arts College, North 24 Parganas
Address: XQ8M+8G4, Chandpara, West Bengal 743245
Established in 1979, the college has organized a number of activities since its inception. These activities are Art Development Projects, Art Exhibitions, Art Education Projects, Workshops, Seminars, etc. The primary purpose of this institute is to serve culturally and educationally backward people while encouraging them by offering adequate training and education.  Students are trained here through seminars, meetings, workshops, conferences, competitions, performances, training, and exhibitions.
Courses offered at Institute:
Fine arts in sculpture
Fine arts in painting
4. AD The Design School, Delhi
Address: JC 47, Khirki Main Rd, near Easy Day Outlet, Khirki Extension, Malviya Nagar, New Delhi, and Delhi 110017
This design school has been focused with the aim of offering professional-level training and education to students aiming to become interior designers. The school provides a wide range of advanced courses, masters, and experts in the areas of numerous art fields, such as Furniture Design, Painting, etc. As India's leading institution, AD mainly focuses on imparting high-quality education.
With years of experience, the school has formatted an excellent learning environment for students to get quality training.
Courses offered at Institute:
Interior Design
Fine Arts
5. Aakriti Institute of Fine Arts, Jabalpur
Address: Krishna Complex, IInd Floor, Hotel, Napier Town, Jabalpur, Madhya Pradesh 482001
Established in 2005, Aakriti Institute of Fine Arts is known for offering advanced training in creative and applied visual Art. It is a leading institute of Art Appreciation and Fine Art courses. The purpose of the curriculum in the center is to achieve an entire refinement of the aspirant.
Courses offered at the institute:
Fine Arts
Fashion Designing
Art Appreciation
Interior Designing, etc.
6. Amity School of Fine Arts, Noida
Address: K1 4th floor, Amity University Gate Number 4, Sector 125, Noida, Uttar Pradesh 201313
Established in 2004 under the aegis of Amity University, the institute is known to be the sought-after college for Fine Arts. ASFA focuses on quality art skills and education with the aim of offering knowledge of creative research and passion. It provides 4 years of BFA Painting & Animation, Applied Arts, Ph.D. in Fine Arts, and Visual Communication program.
It aims at offering extensive academic training meted to the demands and needs of the students. Apart from theoretical knowledge, students here equip with essential skills, attitude, awareness, technical knowledge, and imagining. Doing so will help them achieve and work as a leader in the Fine Arts field.
Courses offered at Institute:
Applied Art
Painting
Visual Communication & Animation
7. Delhi College of Arts & Commerce, Delhi.
Address: New Moti Bagh, Netaji Nagar, New Delhi, Delhi 110023
Founded in 1987 as a constituent college of the University of Delhi, DCAC is one of the finest colleges of Arts and Commerce in the country. The school caters to the learning demands of up to 2500 students, becoming India's most sought-after college. The highly committed and highly talented faculty members of the institute are consistently engaged in developing young minds through their best curriculum.
Courses offered at the institute:
Mass Communication
Humanities & Social sciences, etc.
8. Sir J.J. School of Art, Mumbai
Address: 78, Dr. Dadabhai Naoroji Rd, Near Crawford Market, Dhobi Talao, Chhatrapati Shivaji Terminus Area, Fort, Mumbai, Maharashtra 400001
Sir JJ School of Art has gained a reputation for promoting and nurturing excellence. The main objective of the college is to provide professional and dedicated training in Visual Communication.
With the thought of "Learning by doing," the college firmly believes in adapting new ideas and development as time passes. At the institute, Student's proficiency is increased by encouraging them to take part in classes. They are also encouraged to challenge their flaws and bounds.
Courses offered at Institute:
Visual Communicating
Typography
Photography
Illustration
Object Drawing
Computer Graphics
Exhibition Design, etc.
9. Bharati Vidyapeeth's College of Fine Arts
Address: FV53+VVV, Bharati Vidyapeeth Campus, Pune-Satara rd, Dhankawadi, Pune, Maharashtra 411043
To sharpen the students as responsible professionals, the institute called Bharati Vidyapeeth was introduced in the year 2000 for creative minds. The main objective of the institute is to train students with well-designed pedagogies based on modern developments in field teams through an infusion of knowledge.
Providing modern infrastructure and facilities is the prime commitment of the Institute. The college prospectus is constantly being upgraded to meet the day-to-day expectations of the industry. Students are groomed through seminars, research work, and workshops.
Another best thing about BVC is that it organizes workshops so that students can gain knowledge and experience in the field of visual arts. They are encouraged to participate in various national and international level games, competitions, exhibitions, and other activities at all levels.
Courses offered at the institute:
10. Chamarajendra Academy of Visual Arts (University of Mysore)
Address: Indian Text Book Press campus, Siddarthanagara, Mysuru, Karnataka 570011
Under the University of Mysore, the college named Chamarajendra Academy of Visual Arts was introduced to impart the education of Fine Arts. Established in the year 1906 and later renamed in 1981, the academic institute mainly focuses on performing arts.
To familiarize students with visual arts, the college houses a library with a vast collection of books about 15,000 journals and books. With their help of them, students are able to learn more and more things about the field.  The institute follows the cultural and rich heritage of performing arts.
Courses offered at the institute:
Applied Arts
Sculpture
Painting
Graphics
History of Arts
Photography,
Photojournalism, etc.
Bottom Line:
Taking up a Fine Arts course helps students compete with people with other skills to match the level of the world class and encourages them to bring out their hidden artistic nature. It does not mean that an artist cannot become an artist later, however, with interest, showing skills can be one's passion.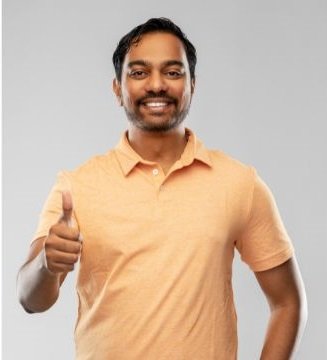 Rahul Kumar is a passionate educator, writer, and subject matter expert in the field of education and professional development. As an author on CoursesXpert, Rahul Kumar's articles cover a wide range of topics, from various courses, educational and career guidance.