Are you dreaming of becoming a sought-after chef? Yes! This blog is especially for you. Indian cuisines have a long history, from Rajasthani to Gujarati to Maharashtrian and a lot more. Each food has its own unique taste and method of cooking. To learn how to cook and serve all kinds of dishes, one must enroll in culinary arts schools.
With time, the number of Indian culinary arts schools is increasing day by day. The field of culinary arts has been exposed to public perception by the media and TV. Apart from gaining immense popularity among the youth, the world of culinary arts has become competitive yet tough.
To help you make a mark in the field of culinary arts, we have enlisted the top 10 best culinary schools in India in 2023 that will help you gain experience and knowledge.
List of Top Culinary Schools in India
1. International Institute of Culinary Arts, New Delhi
Address: Daryacha, 39Hauz Khas Village Road Hauz Khas Village, New Delhi- 110016
IICA, or International Institute of Culinary Arts, is a worldwide authorized culinary and baking school based in New Delhi, India. The Institute will provide its students with expertise and knowledge related to the world of culinary arts.
To meet the worldwide needs of the Culinary Business, the Institute provides an exceptional and qualified, versatile, successful, and committed workforce. The things that make it popular among students are that it offers premium quality culinary education with an internationally recognized qualification and hands-on learning. IICA's involvement goes beyond imparting knowledge and skill training.
Courses offered by Institute:
Prochef Level 1
Advanced Diploma in Culinary Arts
Diploma in Bakery and Patisserie, etc.
2. The Institute of Hotel Management, Catering, and Nutrition, Pusa
Address: J5M9+QMX, Pusa, New Delhi, Delhi 110012
Delhi-based Institute of Hotel Management, Catering, and Nutrition, also known as IHM, is the leading hotel and hospitality management institute in India. For the last ten years, IHM Pus has been on the top list of the hotel management school.
Because of its faculty, management, students, and discipline, it has a distinctive appearance in the industry. Established by the Ministry of Tourism under the Government of India, it is governed by the National Council for Hotel Management and Catering Technology.  The Institute is also ranked as the best hotel management institute by news organizations like Hindustan Times and Outlook.
Courses offered by Institute:
UG Diploma
Three years B.Sc.
Certificate course
Sc.
PG Diploma
3. Culinary Academy of India, Hyderabad
Address: house no 6-3, 1219/6A, Uma Nagar, Begumpet, Hyderabad, Telangana 500016
 In the Culinary Arts field, the Culinary Academy of India is the first ever professional cum sought-after training institute. Hyderabad-based, this Institute is famous for its higher education in its respective field. Established in the year 1996, the Institute has matched the standards and expectations of the best European and American Culinary Institutes.
Currently, CAI is authorized as the country's pioneer culinary arts and catering technology school. In addition, it is known as the best Institute for would-be chefs across the world. The Culinary Academy of India has eight fully equipped, well-established kitchens for training chefs. Each and every faculty member at the Institute has international academic qualifications and worldwide exposure in the best culinary areas.
Courses offered by Institute:
UG in Catering Technology and Culinary Arts
PG Diploma in Culinary Arts
Advanced Diploma in Culinary Arts
4. International Institute of Culinary Arts and Career, Pune
Address: 1st Floor, G Mall, Mundhwa – Manjari Rd, near Zed Corner, Manjari Budruk, Pune, Maharashtra 412307
IICCM, or International Institute of Culinary Arts & Career Management, is affiliated with City & Guilds of London Institute, United Kingdom. An important part of Kadlag Patil Education Foundation, it is recognized by KKSU, Nagpur. It got ISO 9001:2015 certificates and was rewarded with various awards, such as the Most Prominent Food and Hospitality Awards in 2022, India Excellence Award in 2021, and World Culinary Awards in 2022.
The Institute is famous for being specialized in International Culinary Arts programs. All students are assured of getting hands-on practice, training, quality education, and placements at national and international levels.
Courses offered by Institute:
Advanced Diploma in Culinary Arts
Diploma in Culinary Arts
Culinary Arts
5. Symbiosis School of Culinary Arts, Pune
Address:
SSCA, or Symbiosis School of Culinary Arts, works under Symbiosis International University. Established in the year 2016, it is the first ever Institute that has been dedicated to providing different qualifications in culinary arts and science to the students.  The main objective of the Institute is to fulfill the demands of the food industry to develop and train specialized culinary experts.
To meet the developing demand for reputed and well-trained hospitality experts, Symbiosis School of Culinary is now offering specialized Hospitality Management UG's Degree from 2020.
Courses offered by Institute:
Full-time Culinary Arts
Full-time Hospitality and Culinary Management
Diploma in Culinary Entrepreneur, etc.
6. Indian School of Hospitality, Gurgaon
Address: Vatika City Centre, Vatika, near Hyatt Regency, Tower C, Sector 83, Gurugram, Haryana 122004
Indian School of Hospitality is a leading part of the worldwide Sommet Education network, along with some of the nationwide culinary and hospitality schools in France, China, Switzerland, and South Africa.
Each culinary arts course is taught by the Institute with industry recognition and knowledge and brings together brands' expertise worldwide. Students here benefit from the roots of international exposure and the benefits of a large global alumni network. The Institute offers Diploma, Degree, and Certificate courses in Culinary Arts and Hospitality Management at both UG and PG levels.
Courses offered by Institute:
Diploma in Pastry and Baking
Diploma in Culinary Arts
BBA in Hospitality Management, etc.
7. IHM, Aurangabad
Address: Dr. Rafiq Zakaria Campus Rauza Baugh, Maharashtra 431001
Institute of Hotel Management is a sought-after hotel management institute located in Aurangabad, Maharashtra. It was founded in the year 1989 by the Maulana Azad Education Trust in collaboration with Taj Group.
From 1989 to 1995, they initially offered certificate programs. In the year 1995, they begin offering a diploma program, and in the year 1999, they start offering degree courses. The Institute is approved by the All India Council for Technical Education, New Delhi, and is affiliated with the University of Huddersfield.
Courses offered by Institute:
UG level course in Hotel Management
UG level course in Culinary Arts, etc.
8. Palate Culinary Academy, Mumbai
Address: 6th floor, saffron building, opposite radio bar, Main Linking Road, Bandra West, Mumbai
Palate Culinary Academy provides an in-depth industry-oriented recognized qualification aimed at attaining aspirants' industry read in less duration. At the palate, students will achieve practical knowledge and conceptual learning that helps them understand what makes the culinary process successful.
Kitchens at PCA are well-designed and equipped with modern appliances and equipment to ensure students are trained using industry-standard products. The Institute is a thought of a celebrity chef called Rakhee Vaswani.
This international culinary and pastry arts education provides outstanding programs to students tailored to their goals while providing extensive training for students, career changers, professionals, and entrepreneurs.
Courses offered by Institute:
Advanced Culinary Diploma
Certificate in Culinary Skills
Award in Culinary Skills, etc.
9. The Oberoi Centre of Learning and Development
 Address: The Oberoi Centre for Learning and Development, 7 – Sham Nath Marg, Delhi – 110054
The Oberoi is another leading education school in Business & Management, Hospitality & Travel studies. OCLD imparts various degree courses in culinary arts. Founded in 1966 in Delhi, the Institute aims to offer both skills and education through a prospectus focused on Sales & Marketing, House Keeping, and Tourism Studies. The Institute employs a team of well-experienced and trained experts in their respective fields.
Courses offered by Institute:
Post Graduate Program in Management
10. Welcomgroup Graduate School
Address: 9Q4R+P9J, Madhav Nagar, Saralebettu, Manipal, Karnataka 576104
Welcome Group Graduate School or WGS of Hotel Administration is a sub-division of Manipal Academy of Higher Education, Manipal. It was founded in 1986 in association with the Hotels Division of ITC limited by Dr. TMA Pai Foundation. It ranked as the leading hospitality and hotel management school in the world.
Courses offered by Institute:
BA Culinary Arts
MA Indian Cuisines and Food Culture, etc.
11. Indian Culinary Academy
Indian Culinary Academy is a prestigious culinary school known for its quality education, experienced faculty and motivated students. The academy provides education in various culinary and hospitality related subjects, making it a leading institution in the industry.
We are "Indian Culinary Academy" located in Bangalore offering Degree and Diploma courses in Culinary Arts, Pastry Arts and Hospitality Management.
The Indian Culinary Academy, established in 2011, has been a pioneering force in professional culinary education, setting the standard for excellence. With campuses located in only in Bangalore, India, we offer a range of degree and diploma courses including dual bachelor's, and master diploma, as well as certificate programs and courses for both professionals and enthusiasts alike.
Our Courses:
Degree in Culinary
Degree in Bakery
Degree in Hotel Management
Diploma in Culinary
Diploma in Bakery
Diploma in Hotel Management
Diploma in Event Management
Final Words:
Participating in a culinary arts course will enable students to learn the knowledge and skills needed to become a chef in the kitchen. These courses help in knowing how to cook different types of dishes, how to invent new recipes, how to operate the kitchen efficiently, and how to keep the kitchen clean and safe, among other things.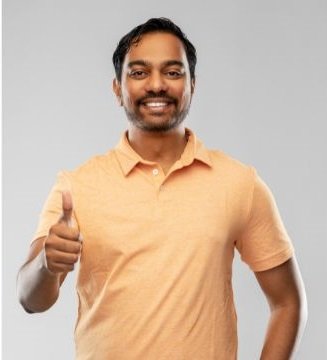 Rahul Kumar is a passionate educator, writer, and subject matter expert in the field of education and professional development. As an author on CoursesXpert, Rahul Kumar's articles cover a wide range of topics, from various courses, educational and career guidance.