At one time in India's history, it was unthinkable to send girls to school. Those times are long past! The Indian government places a strong emphasis on the education of its young girls now. The excellent thing is that today in India there are many schools where young girls can go for their education.
Mixed schools are common, but some parents may feel more comfortable sending their daughters to a school that caters specifically to female students. The aim of a girls' school is to provide a safe and supportive environment for young women to learn and develop, free from the distractions and biases that can sometimes be present in co-educational settings.
List of Top Girls Schools in India
Here, let's know about the top 10 best girls schools in India
1. Bishop Cotton girls of Bangalore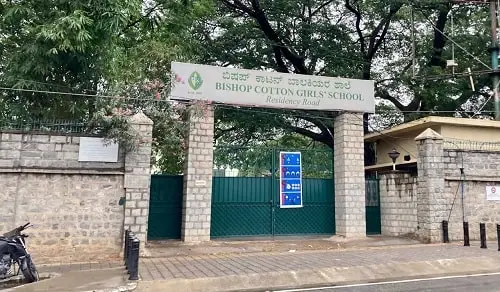 The British Council recognizes this university as a top school in Asia by bestowing upon it the International School designation. The school was founded in 1865 and has been a member of ICSE from its inception. Students from middle- and lower-income families will find the school's academic scholarships particularly useful.
Cottons has a long history of providing a well-rounded education, and this tradition motivates the school to continue to improve and better prepare its pupils for life after elementary school.
2. JB Petit school for girls in Mumbai
It has also received the British Council's International School Award. It has been around since 1860 and can be found on a major thoroughfare in Mumbai's Fort District. The school is part of the ICSE and provides education from kindergarten through tenth grade.  Mumbai Traffic Police have given this institution their highest recommendation.
JB is a dynamic, varied, and interesting institution that combines traditional values with an innovative, forward-thinking mission. The campus is picturesque, with a nice balance of historic and contemporary buildings that reflect the diversity of the vibrant student body.
 While the faculty members come from many different backgrounds, they are united in their commitment to provide the students with an excellent education in an atmosphere that fosters innovation, autonomy, and happiness.
3. Ashok Hall Girls of Kolkata
This is undoubtedly one of the best schools in the country. It was founded in 1951 and is a member of the Council of the Best Secondary Schools for Girls (CBSCB). Vocational classes are held in the evenings, and students of both sexes are welcome to enroll. The upper and bottom halves of the city are located separately from one another.
For over seventy years, families in Kolkata have put their faith in this CBSE Board-affiliated school because of the way they assist educate the students for success in and out of the classroom.
Former students of Ashok Hall who have gone on to successful careers in different parts of the world regularly report back on the support and exposure they received here that enabled them to succeed in the global marketplace.
4. Welham Girls school of Dehradun
Founded in 1957, this institution is recognized by the CISCE. The institution uses an unconventional method of team building. Students at this school are divided into five different "houses," where they engage in healthy competition in virtually every extracurricular activity. They'll have more fun and develop a sense of purpose as a result. Girls in upper and lower classes have their own dorms.
5. Mayo college girls of Ajmer
The Indian government recognizes several different secondary education models across the country, and this school is associated with the CISCE. The school opened its doors in 1988 to students in grades four through twelve.
Many influential girls in India's history attended this school for girls. The school provides students with facilities that are crucial to their growth as individuals and as global citizens. The school's ethos is rooted in the development of mature individuals who are eager to make positive contributions to society.
 Students can now get a first-rate education at this institution, which will set them up for future success. The facility is spacious and beautifully landscaped. The classrooms and labs both include cutting-edge technology. The institution actively encourages the advancement of girls and works to ensure that all students have the same chances.
6. Shigally Hill international in Dehradun
Education at this school is aimed at helping pupils realize their full potential. They encourage kids to use their own creativity when participating in community service and other activities. The ICSE can claim this organization as one of its own. IGCSE tests, likewise associated with Cambridge, are administered by the organization. Students at this school have access to state-of-the-art facilities that make their time there pleasant and convenient. This school is top-notch because it offers both extracurricular opportunities in the arts and sports and conventional academic programs.
7. Loreto house school of Kolkata
The school, which has been around since 1841, is widely regarded as one of the nations finest for young girls. The best is on offer for their kids, as they are associated with the prestigious ICSE and ISC boards.
With a lawn the size of 3 basketball courts and a large indoor play area, Loreto House provides its students with something that is in limited availability in the area at the present time: room to spread out, play, and develop. The school welcomes students ranging in age from four to eighteen, and its tree-lined grounds are often the site of a chorus of birdsong.
There is enough of space for nearly any form of extracurricular activity or sports game.
8. Birla Balika Vidyapeeth of Pilani
Students at this exclusive institution have access to every possible convenience. They watch for the upkeep of both the traditions and the new ideas. Students are organized into one of six houses and are expected to collaborate with members of their house on schoolwork and extracurricular. Students have access to a clean mess & best supervisors who will ensure they are well fed and cared for.
A university established in accordance with the ideals of a visionary. A prestigious academic institution backed by a committed scientific group. BBV was founded to answer the need to foster the genius of girl child at a time when there were some schools, most of which were located in major cities.
9. Scindia Kanya Vidalaya of Gwalior
The school dates back to 1956 and is recognized by CBSE. This school gives an excellent education because to its highly qualified faculty and state-of-the-art classroom and extracurricular activity facilities.
Among the first students were President Rajendra Prasad's granddaughters, Shobha and Padma.
When SKV, as it is affectionately known, opened its doors in 1956, the only other top-tier boarding schools for girls were those administered by Irish and German nuns in convents.
With India's independence came a new era in girls's access to education in the country. This school in response to the growing demand for a comprehensive Indian education places its major focuses on Indian values, faiths, and culture.
10. Sacred Heart school in Dalhousie
When it first opened its doors in 1901, it was a female-only residential school. At first, only females were allowed to attend, but eventually boys only were allowed to attend during the day only. The school has grown and improved over the years, and is currently among the top institutions of higher education catering exclusively to female students.
Conclusion
Here are a few of the best institutions catering solely to female students. The emergence of elite schools has elevated the importance of education in their communities, and with the correct guidance, encouragement, and support, girls have demonstrated their potential in a wide range of fields.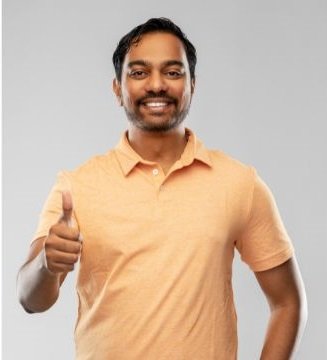 Rahul Kumar is a passionate educator, writer, and subject matter expert in the field of education and professional development. As an author on CoursesXpert, Rahul Kumar's articles cover a wide range of topics, from various courses, educational and career guidance.