Indian boarding schools are residential colleges that offer both academics and lodging to their student body. These schools have gained popularity in India throughout time because of their dedication to their students' overall growth, academic success, and individual growth. Boarding schools provide a structured environment that helps students develop traits like self-discipline, autonomy, and reliance.
Parents in India are ready to put their financial resources into their children's education in the hopes of giving them a better life. Students in India often report increased pressure to succeed academically as a result of the country's intensely competitive education system. Boarding schools provide an atmosphere conducive to learning, with qualified teachers, modern classrooms, and resources like library and laboratories.
For the 2023 year, we've compiled a list of the best boarding schools in India, the list includes:
List of Top Boarding Schools in India
1. Lovedale School, Ooty
The school's original name was Lawrence Asylum, but it was renamed in 1913 to honor Major General Sir Henry Lawrence. After receiving royal backing in 1922, the school's administration rebranded as Lawrence Memorial Military School in 1925. As soon as India gained its independence in 1949, the school was turned over to the civilian authority of the Government of India, and renamed it as The Lawrence School. Lovedale is also the name of the town where the school is located. "Never Give In" is the school's motto.
2. Ecole Globale International School, Dehradun
Ecole Globale has earned a reputation as India's top all-girls boarding school because of its mission to help its students reach their full potential in every area of development, be it academic, creative, or physical. Located in the picturesque city of Dehradun, the 45-acre school campus is both attractively built and fully furnished.
The school's connections to prestigious organizations like the CBSE and Cambridge International Education help to expose students to new cultures and perspectives.
Students have proven their mettle by consistently ranking first in India on standardized tests and winning dozens of medals at national and international competitions in athletics and sports, solidifying the school's reputation as the country's top boarding school.
3. The Doon school of Dehradun
The Doon School, located in Dehradun, is among the oldest schools of this area and is sometimes referred to as the "Eton of India." Doon School is undeniably competitive among Dehradun's elite institutions. It is constructed to British specifications and offers numerous educational options for its students.
The Doon School is an elite residential school for boys that have produced several notable alumni. It is also connected to International Baccalaureate (IB), which provides students with unparalleled opportunities to learn about foreign cultures.
The environment of the school is spacious enough to accommodate all of the guys. Moreover, the school's faculty, Wellness Centre, and school counselor are available to all boys, every day of the week. The BBC, New York Times, Times of India, have all named it the best boarding school of India.
4. Woodstock school of Dehradun
Founded in 1854, Woodstock School is among the earliest boarding schools in Asia and is widely regarded as one of the finest boarding schools in India, particularly for international students. The organization currently functions as a private nonprofit.
In 2019, the school was also recognized as an IB Global School for its Diploma and Middle Year Programmes, serving students in grades 5 through 12. Whispering Pine is the official name of the college's annual yearbook. Notable graduates include TED founder Chris Anderson and actor Tom Alter.
5. Scindia school in Gwalior
When it comes to boarding schools in India, Scindia School is at the top of the list. Originally founded in 1897 as Sardaar School by the famous Maharaja Madho Rao Scindia, the school changed its name to Scindia School in the year 1933. Situated on the impressive Gwalior Fort, it served solely the children of the royal family. Later on, though, the school did away with the restriction and admitted students from classes 6 through 12.
In 2014, Education World Magazine placed it as the third best school for boys in India. The school's many clubs and organizations are great for kids' all-around growth. Many well-known Indians, such as Salman Khan, Anurag Kashyap, and Bharat Vir Wanchoo, are Scindia School alums.
6. Lawrence school of Sanawar
This school, founded in 1847 by the Sir Henry & Lady Honoria Lawrence, is one of the most famous co-ed boarding schools in India and is affiliated with the Central Board of Secondary Education (CBSE). Originally, the institution accepted only white orphans, including those of British servicemen.
Lawrence, other British officers, and the first King of Jammu & Kashmir, Gulab Singh, who paid nearly a lakhs of rupees to the school's establishment, all supported its building. To enter grades 6-12, students must first take a competitive entry exam and then go through an interview process.
7. Mayo college of Ajmer
Richard Bourke, 6th Lord of Mayo and Viceroy of India from the year 1869 to 1872, established it in 1875. When it comes to boarding schools in India, Mayo College is a classic.
One of India's oldest and most prestigious universities, Mayo College, was originally established as an elite-only institution. This Indian boarding school, found in the lively and royal city of Ajmer, Rajasthan, draws inspiration from the state's rich cultural heritage.
 Each year, the college accepts new students between the ages of nine and eighteen. Both the High School and Junior High levels are associated with CBSE. That's why we refer to it as "college." It is among India's top sports school with games like tennis, squash, & cricket for its students.
8. Rishi Valley school of Chittor
The Krishnamurti Foundation in India operates the Rishi Valley Zen Center and Yoga Institute. Rishi Valley School, widely recognized as one of India's top residential schools, offers a novel learning atmosphere that fosters students' intellectual and personal growth.
 For grades four through eight, the curriculum is completely exam-free and adaptable. High school students can join the ISC or ICSE program there. The Valley School in Bengaluru is one of seven sister schools to Rajghat Besant School in Varanasi. The Indian Public Schools' Conference includes Rishi Valley School.
9. Welham's girl school of Dehradun
Since its founding in 1957, H.S. Oliphant has been widely considered as India's premier all-female residential school. It is among the best girls' institutions in India, with affiliations to the prestigious ICSE and International Baccalaureate. Final exams are held in March of the next year; hence the academic year begins in April.
A variety of subjects are available to students taking the ICSE exams in grade ten. Students taking the Council Exams are required to choose one skill-based topic in addition to the required disciplines of English, Arithmetic, Hindi, SST, & Science. You can pick from Vocal Music, Vocal Arts, Instrumental Arts, Visual Arts, Computer Applications, Bharatnatyam, Instrumental Arts, and Home Science.
Girls can learn about other ways of life through an exchange program between two international schools.
10. Sherwood college of Nanital
In 1869, the Rt. Rev. Robert Milman oversaw its founding by Dr. Condon, H. S. Reid, and others. Nainital, known as the "City of Lakes," is home to Sherwood College, a co-ed boarding school. Here both boys and girls study together and resides in different buildings of the hostel.
Students in grades 7–12 are housed in the Dixon Wing, while those in grades 3–6 are located in the Horsman Wing of Sherwood College. Over 300 Sherwood College alums served in the armed forces during either World War, according to available data.
Some more famous people who attended this amazing school are Amitabh Bachchan, Dalip Tahil, & Kabir Bedi.
Conclusion
The above-mentioned boarding schools in India tend to develop a discipline, responsible character and offers quality education.  Hence, one must consider this list of leading boarding schools of India while making a best choice for their children.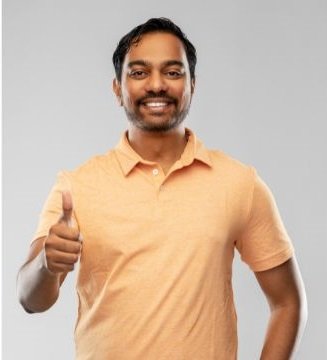 Rahul Kumar is a passionate educator, writer, and subject matter expert in the field of education and professional development. As an author on CoursesXpert, Rahul Kumar's articles cover a wide range of topics, from various courses, educational and career guidance.